Our Top 20 List of the Hottest Russian women was long due. Russia, home of the sexiest Instagram models in the world, land of endless stunning beauties.
I could talk about how beautiful the contours of the land are but I know it's the beautiful contours of the females you are here for.
I won't tell you about the national treasures because you are going to see them in just a minute. And the best export they have is, well, you see where I am going with this…
Because of their extraordinary beauty, an unusually high number of Russian women become models, celebrities, and athletes (not to mention ranking superbly in "Sexiest girl" lists, everywhere!).
When we do our 'hottest women in the world' list, I can already guess that Russians (and close by Eastern Europeans) will feature highly in that list.
It's not really all that surprising, knowing that the beauty standards Russian girls hold form themselves are extremely high. Aside from their attractive face, fit and tempting body, and even their sexy accent, what else can you ask for?
Now look, these girls are certainly gorgeous and famous and probably beyond the reach of most mortal men.
Fear not! We have hottie Russian girls you can actually date!
So, without further ado, let the Russian invasion begin, comrades!
Anastasia Kvitko
This Russian glamour model is well-known because of her physical resemblance to the popular showbiz personality Kim Kardashian.
Her voluptuous body sparks our most luxurious fantasies. Due to her comparison to the reality star, it has contributed to making her famous on Instagram with over 6.7 million followers, to date.
Anastasia has been busy with New York Fashion Week as a model and designer. She is only 22 years old yet already has a swimwear line called AC-305 along with fashion designer Eliya Cioccolato.
The whole collection is a combination of beachwear and evening gowns to show women's sexy and seductive sides. And given how curvaceous the designer is, there are a whole lot of sexy sides to show!
Ranker's got 20 of her hottest near-nude photos for you to ogle.  And when you tuck your tongue back in, we can move on to number two on our list.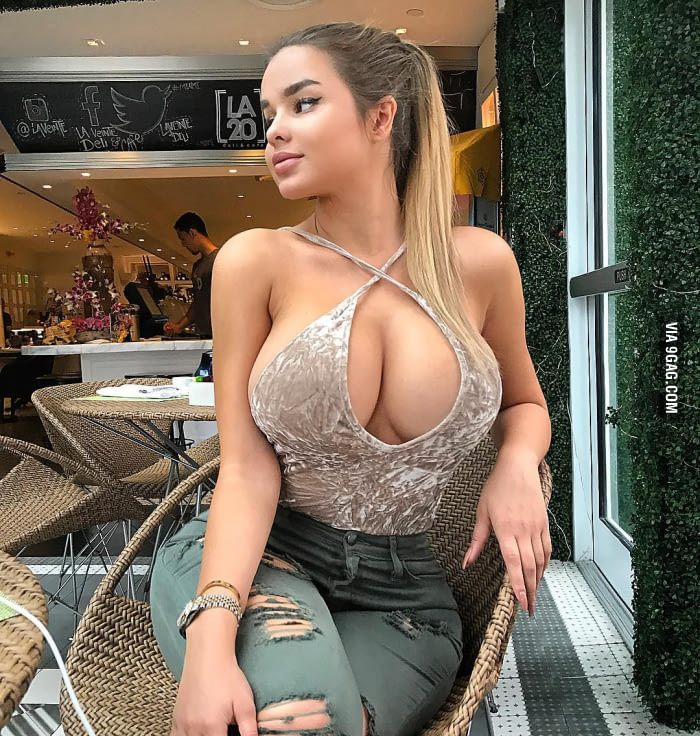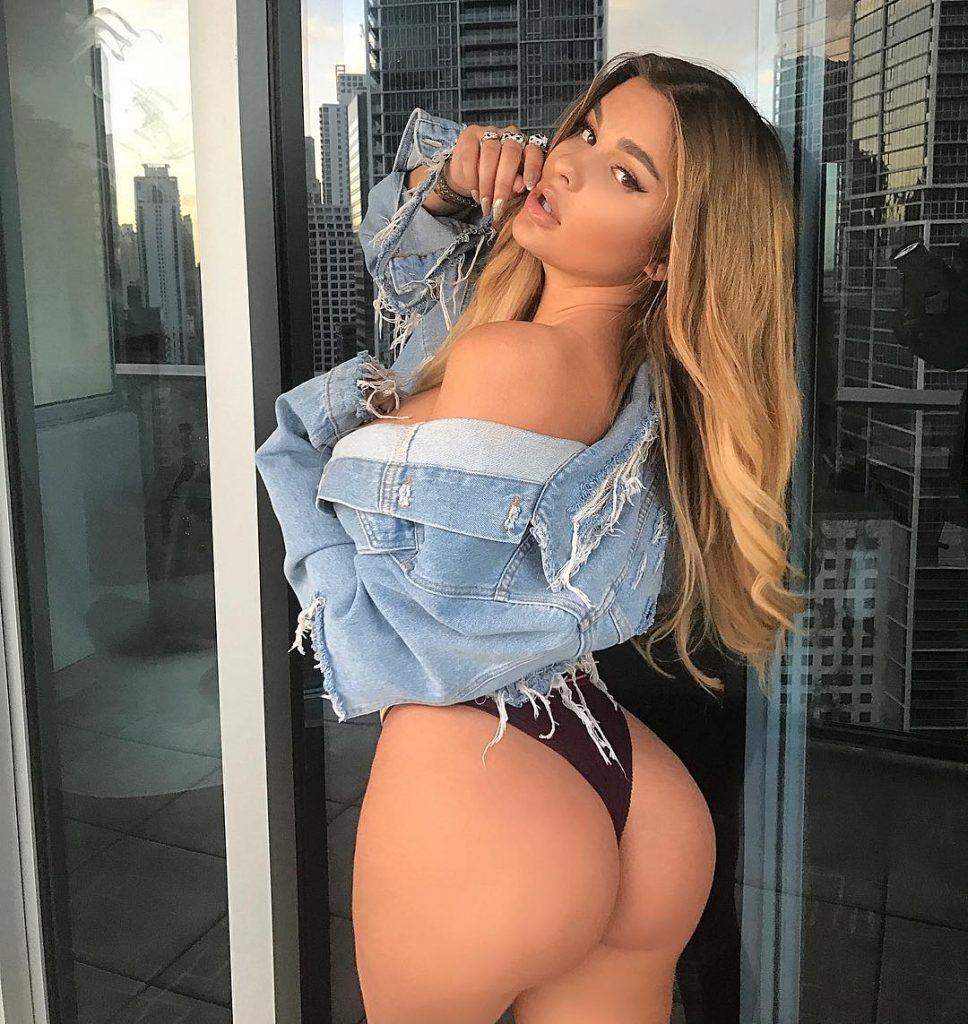 Irina Shayk
After giving birth to her beautiful daughter, Irina Shayk quickly got in shape to show her post-baby body for an Italian lingerie company.
A lot of photos taken look simply amazing in those lacy thong shots. And her 8.6 million followers on Instagram seem to love every single one of them.  I can't get enough of Irina's heart-stopping lingerie pics, either!
There is no problem with Irina being in front of the camera as she is a natural billboard beauty. Every pose showcases her natural assets. Her long flexible legs and perfect cleavage is what makes her a certified hot momma.

Natalia Vodianova
With her husky yet seductive accent, Natalia Vodianova is a true Russian beauty. She has a bone structure that makes her appearance stands out from other models.
But looks can be very deceiving because, despite her looks, she is a determined entrepreneur who works hard for her family.
Being a mother of five, she admits experiencing struggles in balancing her life as a model while taking care of her children.
I don't know how she does it, balancing and managing everything and still looking this gosh-darn good in photos. Her 1.5 million followers on Instagram all bear witness to her many successes.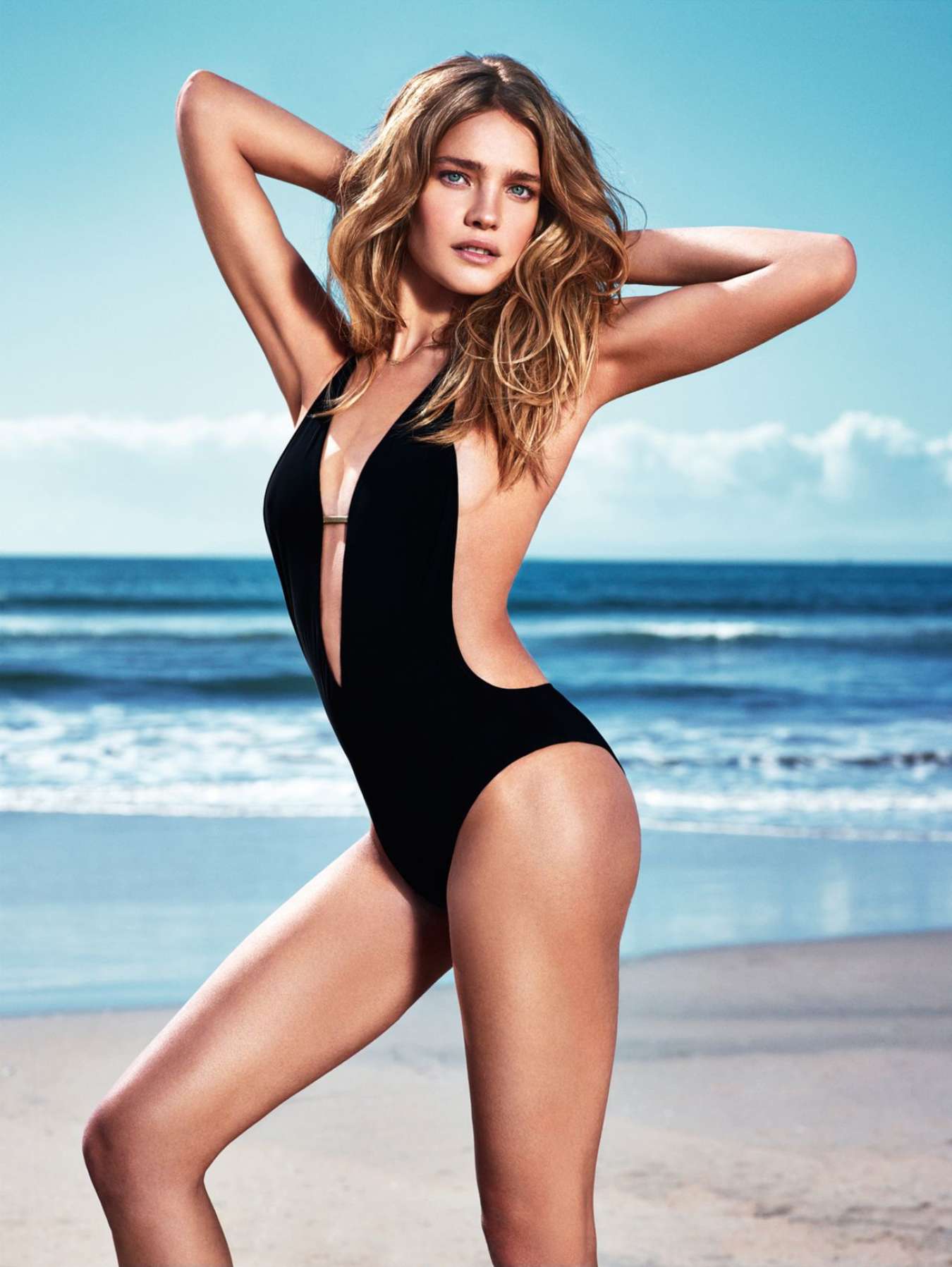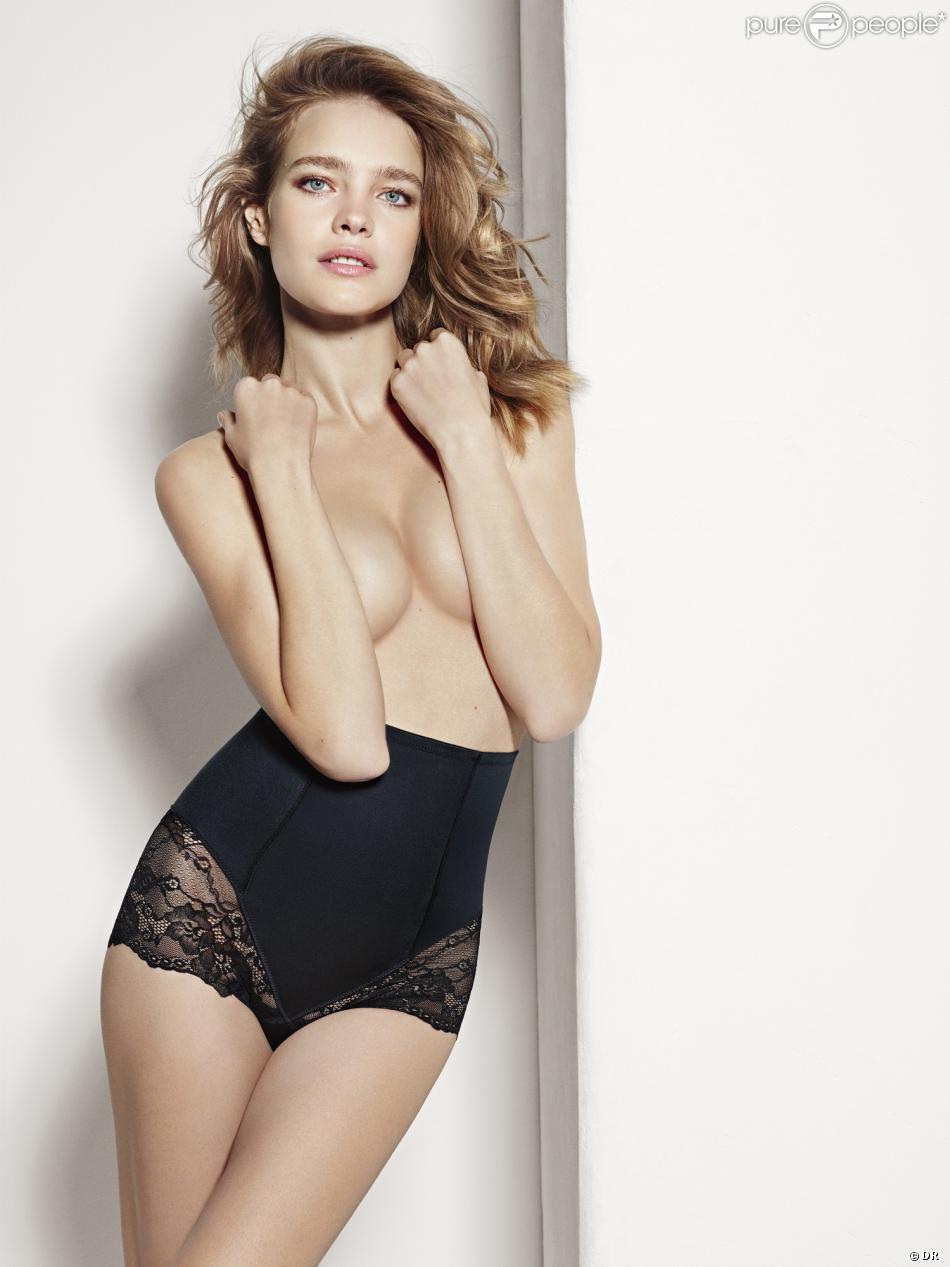 Anne Vyalitsyna
Born in the city of Nizhny, Novgorod in Russia, this tall long-legged beauty never thought nor dreamed of becoming a supermodel.
She was discovered at the age of 15 and started to appear for different campaigns, including Chloe, Chanel, and Sports Illustrated Swimsuit.
Her career boomed when she walked to runway shows for Prada, Louis Vuitton, Dolce & Gabbana, and Victoria's Secret. Check out some of those juicy Victoria's Secret photos.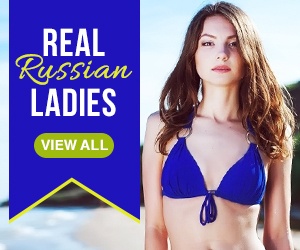 Aside from being a supermodel, Anne V. also became a host and judge for a model-search reality show.
She worked with another supermodel Naomi Campbell, and Lydia Hearst on Oxygen's The Face. This vixen also starred in a music video with her then-boyfriend Adam Levine of Maroon 5.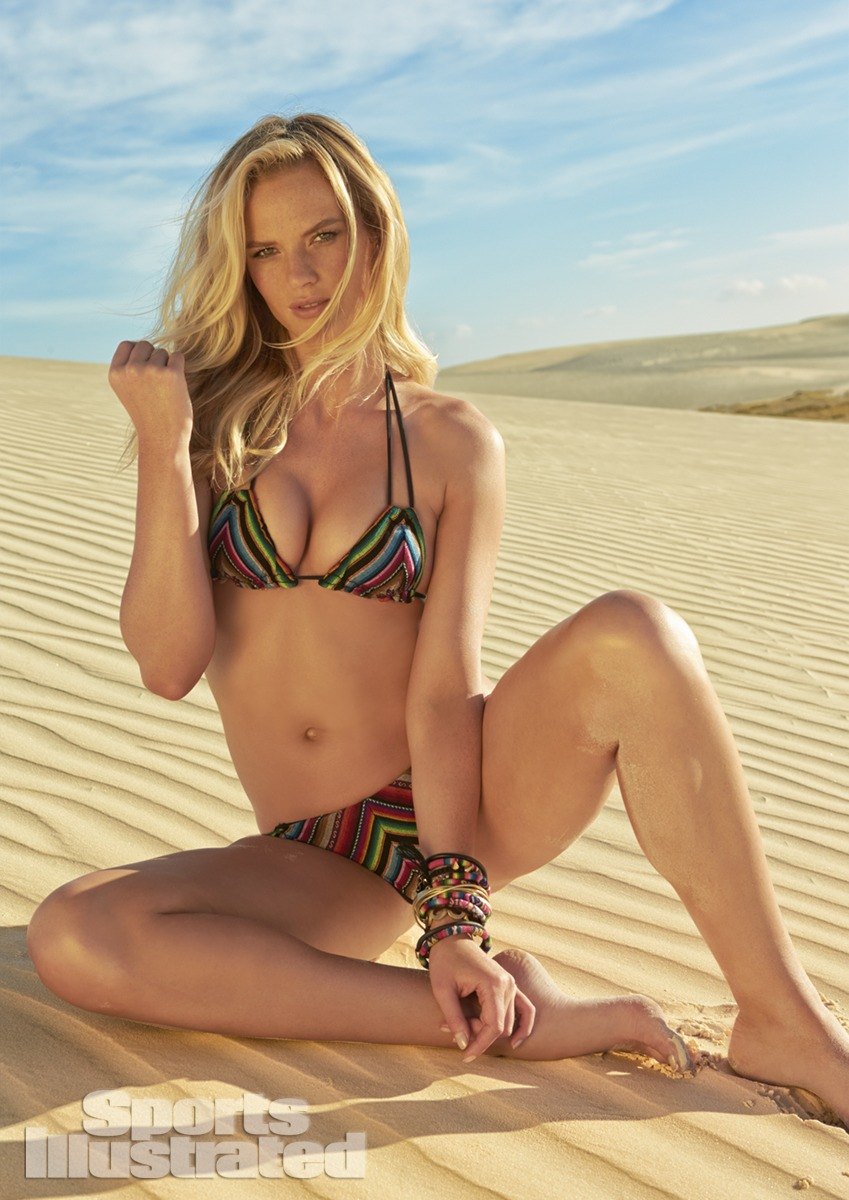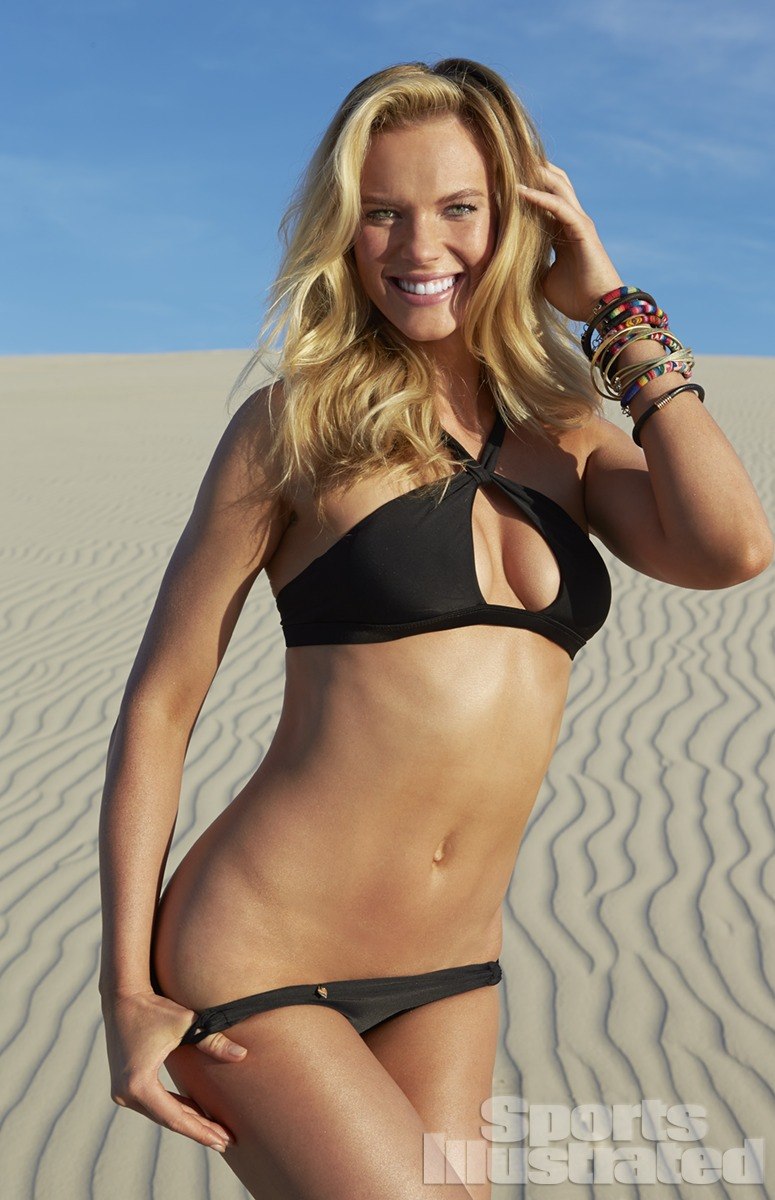 Natasha Poly
Discovered in Perm by Mauro Palmentieri, she has risen to become one of the most in-demand models in the fashion world. Natasha has been in the industry for nearly two decades now.
She was part of a glamorous runway at Mugler Paris Fashion Week Show, Sara Sampaio when she was 32. This Russian model showed her confidence by going bra-less with her Vogue cover issue.
Almost unheard of, she has even had three fashion magazines dedicate an entire issue of their magazine to her.
She married a Dutch entrepreneur named Peter Bakker in 2011 so, sad to say, she isn't on the 'available' list right now. But we can still gawk at her sexy pics to our heart's content!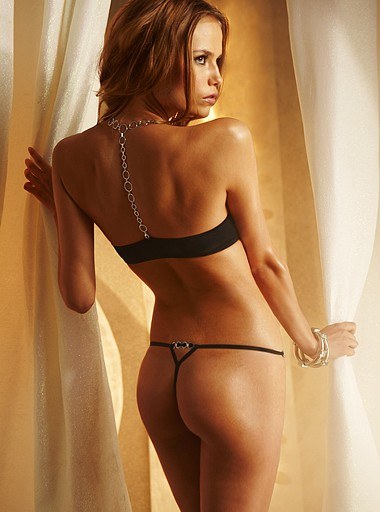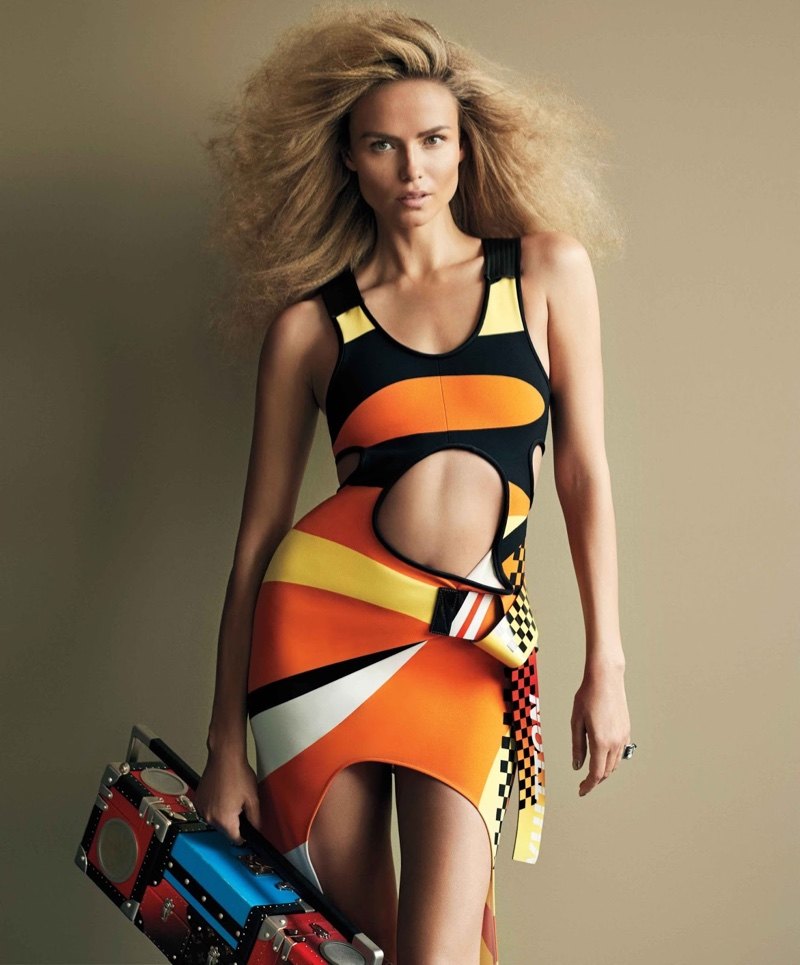 Anna Kournikova
As I am sure you well know, her stunning looks are not the only thing this blonde bombshell has to offer. Anna Kournikova is a very well-known tennis player and married to singer Enrique Iglesias.
She is considered one of the hottest female tennis players and her 500 thousand Instagram followers would definitely agree on that.
Off the court, you can find her looking amazing in these bikini shots!
She reportedly gave birth at the age of 36 but still looked ravishingly gorgeous. Still, after this event, she became private about her life and was rarely seen in public.
Despite that, no one will forget the stunning bikini shots and steaming public displays of affection in the music video Escape with her husband, Enrique.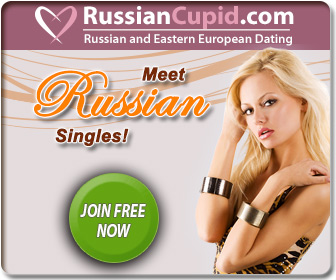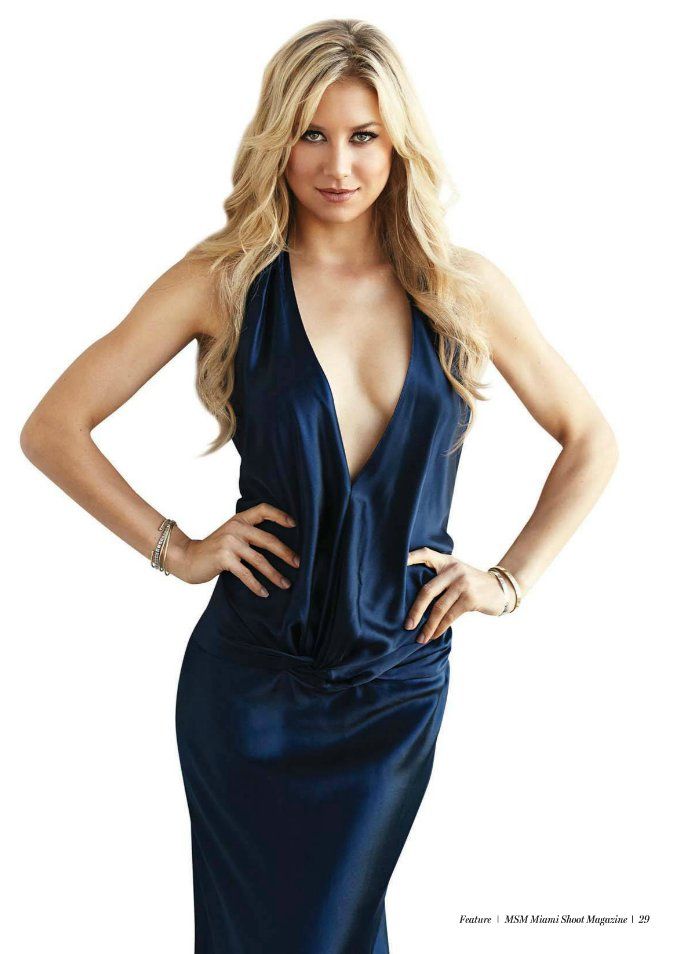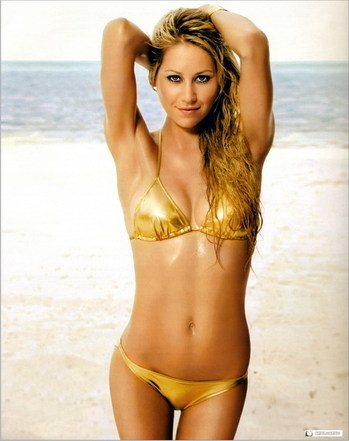 Valentina Zelyaeva
The Russian native, Valentina Zelyaeva was discovered when she was 16 years old. She then started a full-time career in the modeling industry with designer brand Ralph Lauren.
Her love for healthy living is the reason why she created a site called ValZelyaeva.com, wherein she gives inspirational tips on the benefits of proper diets and exercise. Here we give you more Zelyaeva hot pics than you can shake a stick at.
Certified health coach, wellness columnist and gorgeous Russian model, Valentina has 'just' 176,000 followers on her Instagram but, as dedicated as they are, we should probably count them twice.
She took a chance by taking a stand on the controversial question of whether underweight models should be banned from fashion shows when Zelyaeva was quoted, saying "I think it's discrimination.
We are skinny, this is our work. There are lots of overweight people working in offices but I'm not going to say, 'This girl is fat, she can't work in an office'.".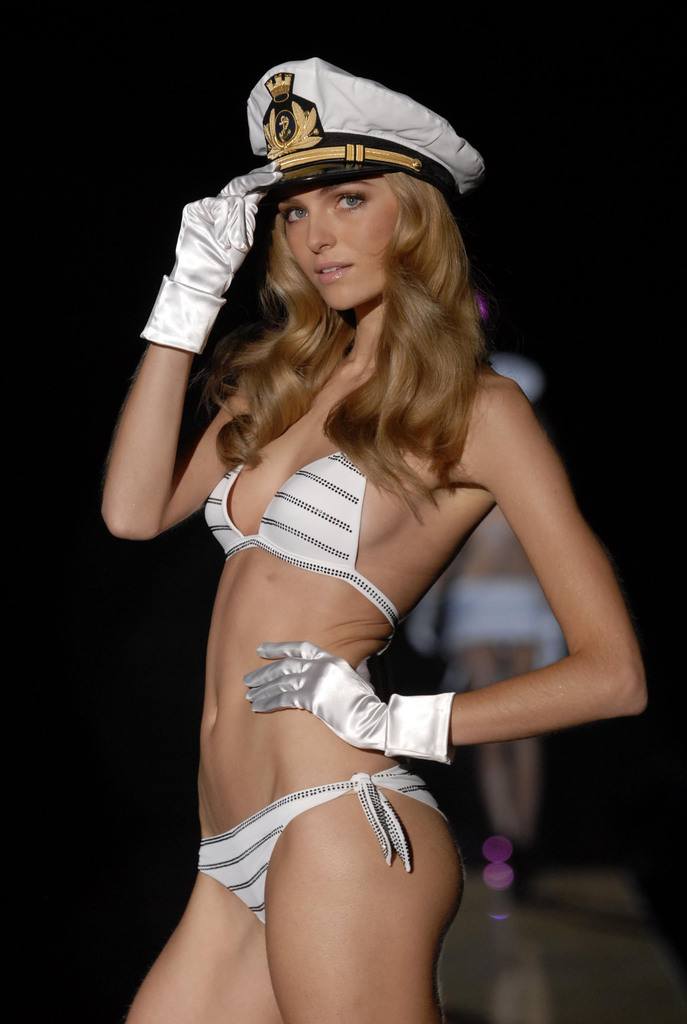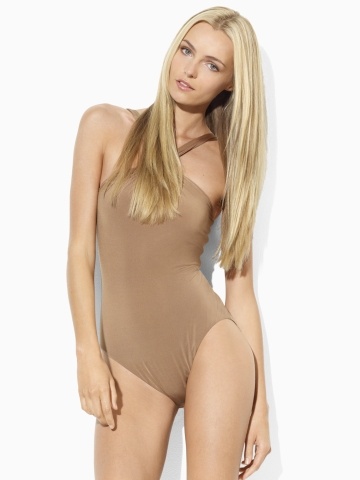 Viktoria Odintsova
Known for her daredevil photography stunts, this Russian model is not scared to take risks just to give amazing shots for the camera.
She was not afraid to pose dangling on the side of a Dubai skyscraper with no harness or safety equipment. It pays off when her fans show their love and support with million views on her Instagram account.
However, you can't please everyone and Viktoria drew some fire from critics with her daring choices, some going so far as calling the craziest stunt in photoshoot history.
But she didn't let that stop her as she continues to bare herself for adventurous photo shoots and show how fierce she can be. And as usual, a lot of criticism was thrown to her but what matters to her is she did it for her own satisfaction.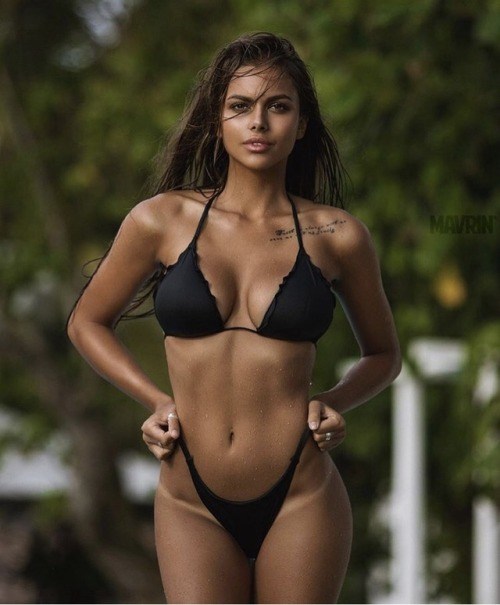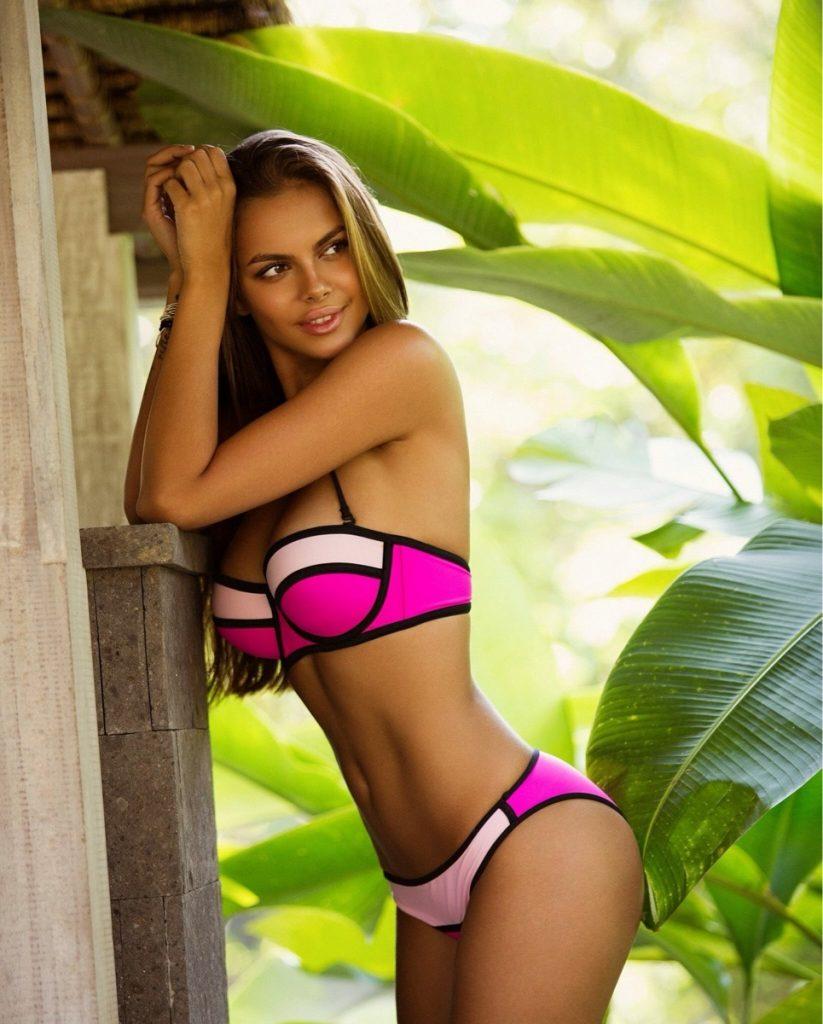 Maria Sharapova
Another Russian tennis player that is too hot not to be noticed is Maria Sharapova. She was the number 1 tennis player in the world that made her tens of millions of dollars in endorsement deals.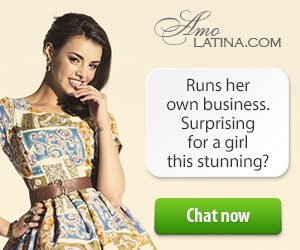 Her career reached the peak when she defeated the defending champion Serena Williams which made her $175 million richer. Maria decided to write a memoir named Unstoppable to share her life and career with her fans.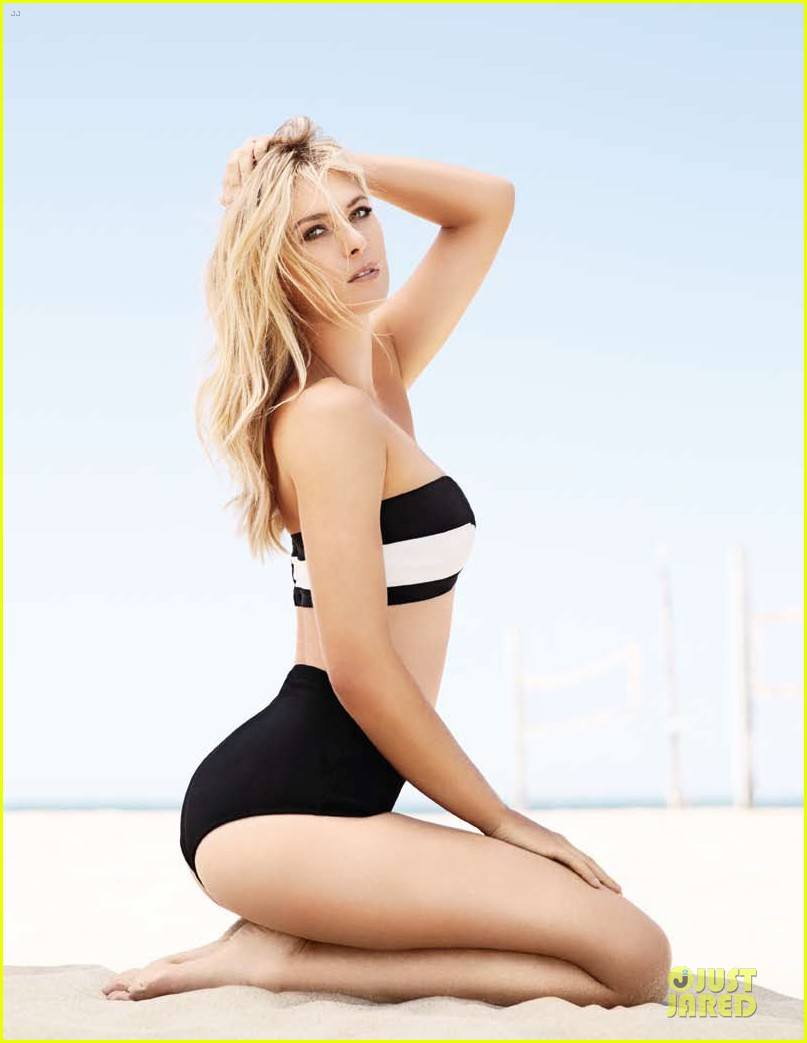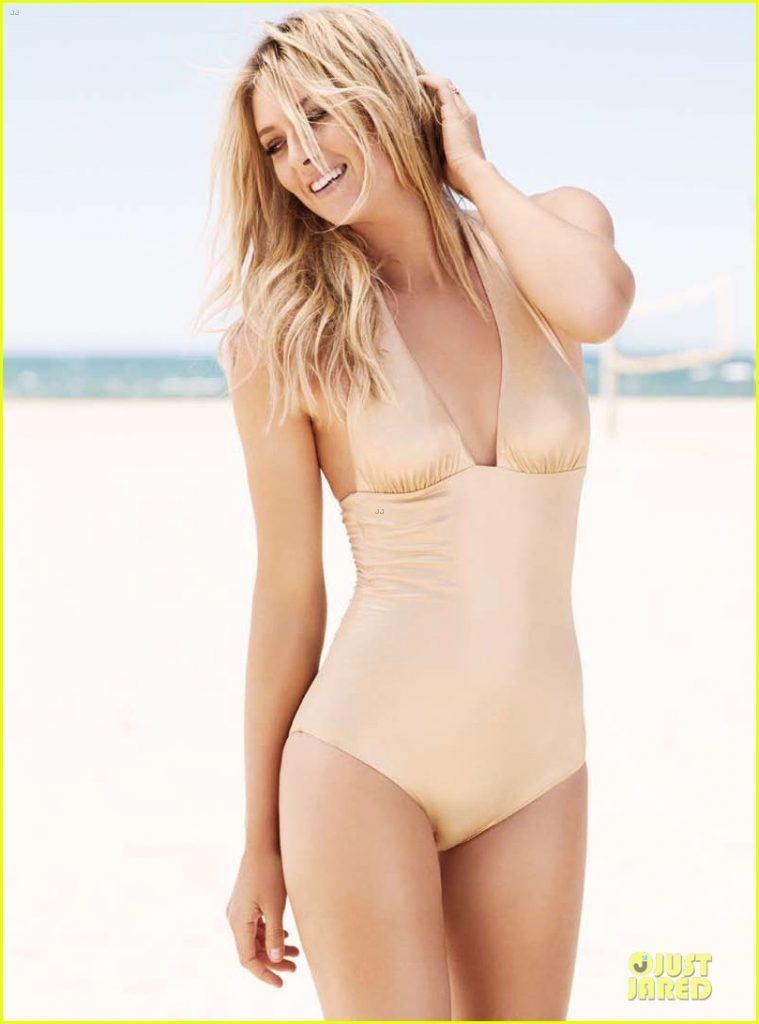 Sasha Pivovarova
As a child, Sasha's ultimate dream was drawing. Her parents were supportive and let her visit museums and exhibitions to widen her perspective. She then entered Russian State University, studied Humanities major in arts, and that's where she met her husband Igor Vishnyakov.
Impressed by her demeanor, Igor took a picture of Sasha and sent it to the international modeling agency IMG. She went on to open for the Prada show in Milan.
After that, she was seen working for major catwalk shows with top brands such as Gucci, Valentino, Givenchy, Chanel, Alexander McQueen, Calvin Klein. Christian Dior, Louis Vuitton, Ralph Lauren, Marc Jacobs, Fendi, Balenciaga, Dolce & Gabbana, and many, many more.
She made some waves when she posted a modeling pic of her body while full-on pregnant.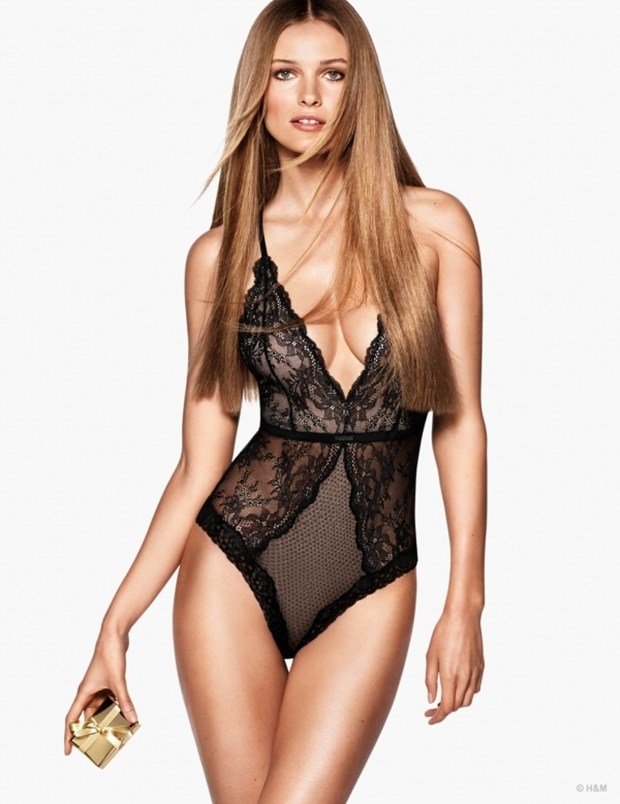 Tatiana Kovylina
The Russian top model, Tatiana was part of the famous lingerie show Victoria's Secret. Born on November 4, 1981, in Kazan Russia, she also models for Christian Dior, Vera Wang, and Diane Von Furstenberg.
And also appeared in several advertisements for Calvin Klein, Givenchy, and Cole Hann as well as the cover of magazine Madame Figaro.
Tatiana won a regional competition held in Nice for Elite Model Look Tatarstan. She also starred in a music video for Duran Duran's Falling Down.
Her success and fame made landed her squarely on my list of the top 20 most beautiful Russian women on Earth.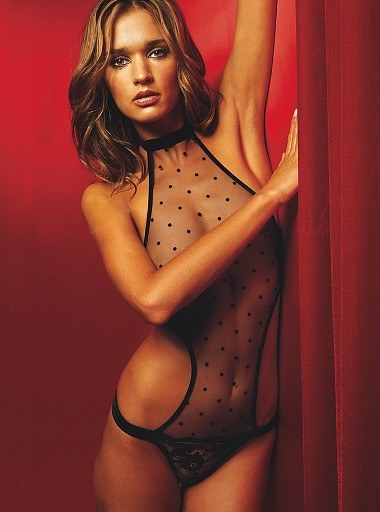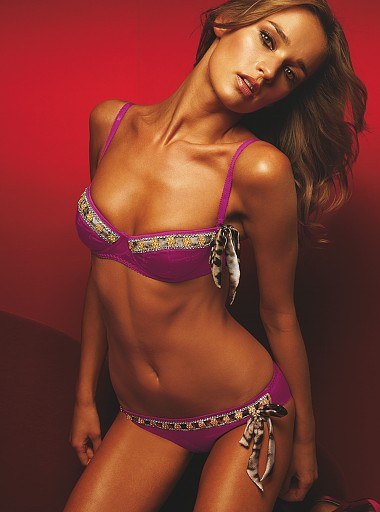 Masha Novoselova
A representative from Storm Model Management, Masha Novoselova is often compared to other models such as Natasha Poly, Natalia Vodianova, and Sasha Pivovarova. This Russian supermodel poses for a cover of the newest issue of Eurowoman.
The theme of the photoshoot is not about sultry shots but more of a light, happy-looking cover, which she delivered very well.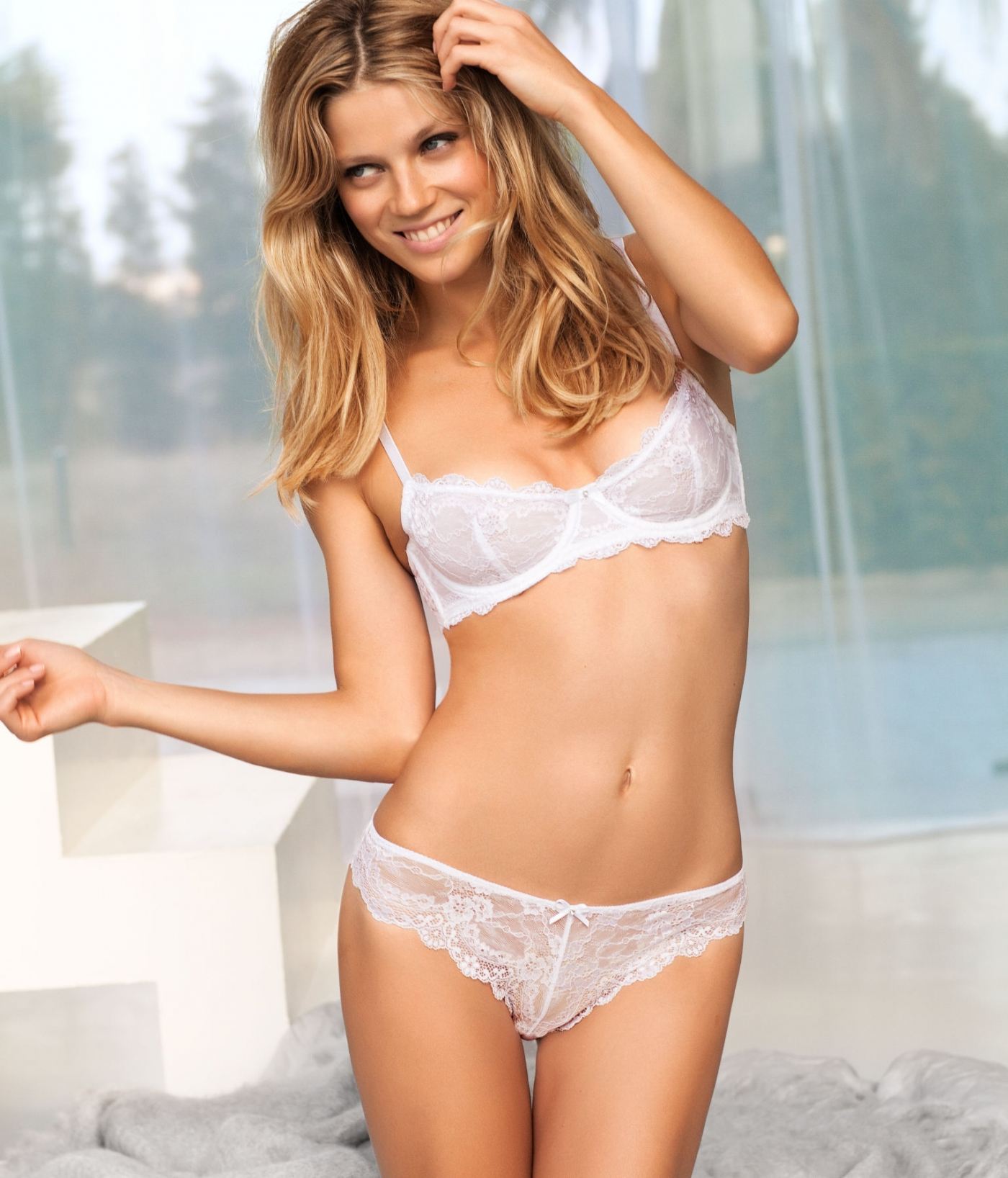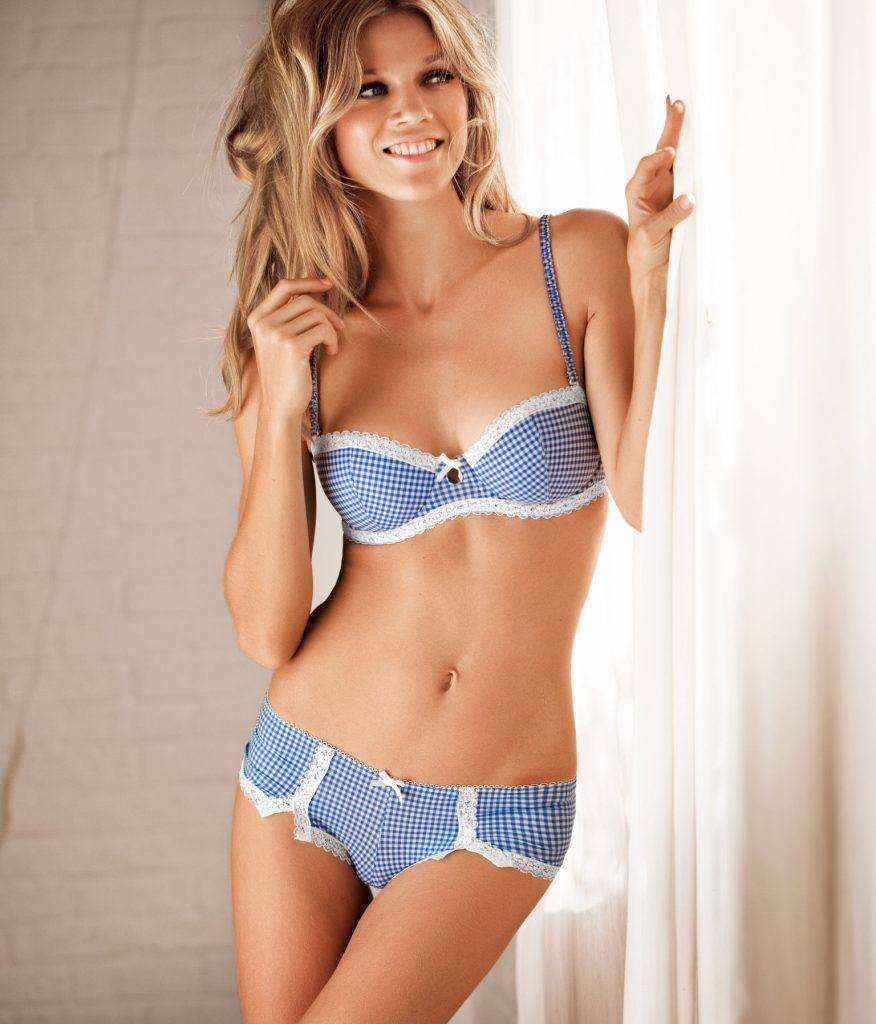 Anya Mozinkova
She was best known for holding suitcase number 10 in a game show called Deal or No Deal. Her popularity gained her opportunities like being part of the hit movie Iron Man 2, where she played Rebekah.
It was then followed by a leading role in a drama-comedy movie Seeking Dolly Parton which is about LGBTQ community and relationships. You can catch a huge gallery of Anya's pics here.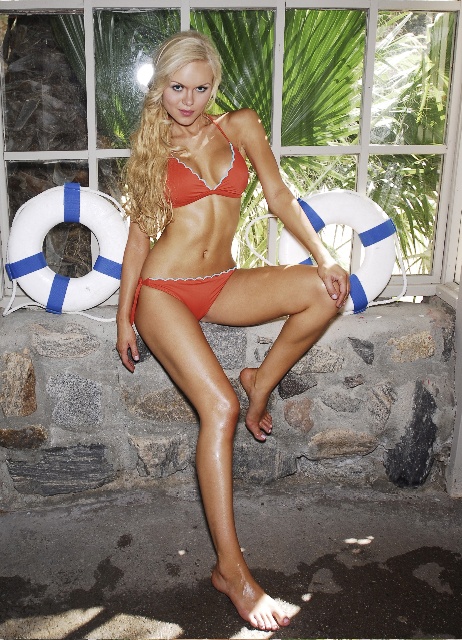 Eugenia Volodina
Even with her striking beauty, characterized by her prominent nose, strong eyebrows, and perfectly shaped body, Eugenia Volodina did not start off well in the modeling industry.
But when her look became 'the look', her career finally thrived and she found her success, becoming a regular catwalk model of Paris and cover girl for Vogue magazine. Now, she is more focused on print work and taking care of her family.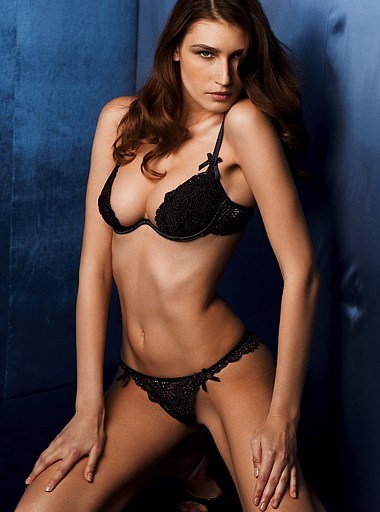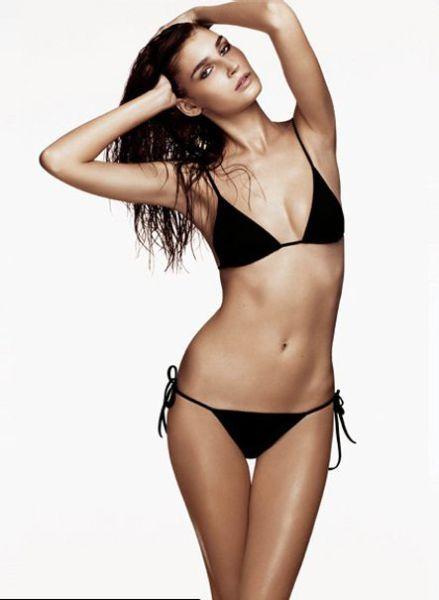 Elizaveta Golovanova
Renowned as the most beautiful girl of 2012, Elizaveta Golovanova was called the Russian Rapunzel because of her long hair.
She became Miss Russia in 2012 with prizes of $100,000 cash, an education grant, and a crown worth. Being crowned Miss Russia has paved her way to the most well-known pageant in the world, Miss Universe.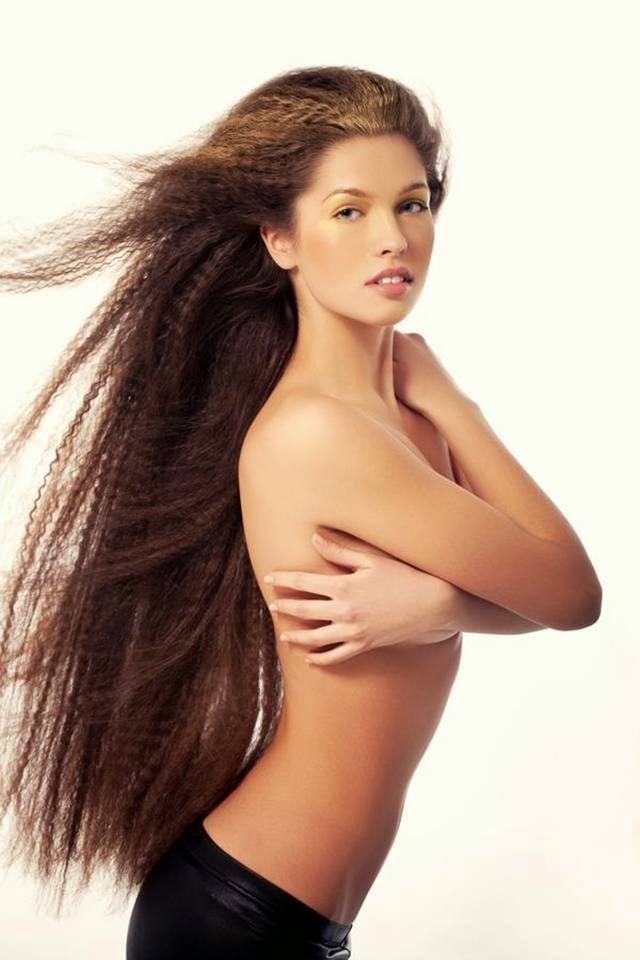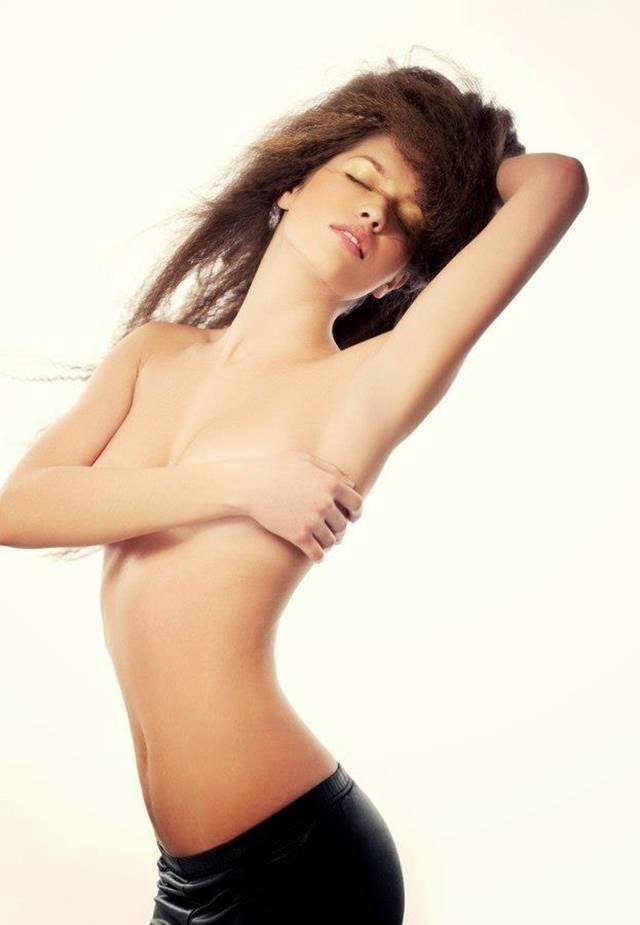 Dana Borisova
Now you won't hear this often but Dana Borisova was awarded for her achievements in patriotic propaganda by the Ministry of Defense of Russia. You heard that right, this isn't your average model backstory!
Dana Borisova is a well-known TV presenter in Russia. With wit, charm, and good qualities, she became a sex symbol for many Russian soldiers. Although she is successful in the media industry, her marriage ended with a painful divorce.
She showed us her more intellectual side by going on the Russian version of "Who Wants To Be A Millionaire" 5 times, taking home a grand total of 2,625,000 rubles. Her last appearance was just this last June 24 of 2018.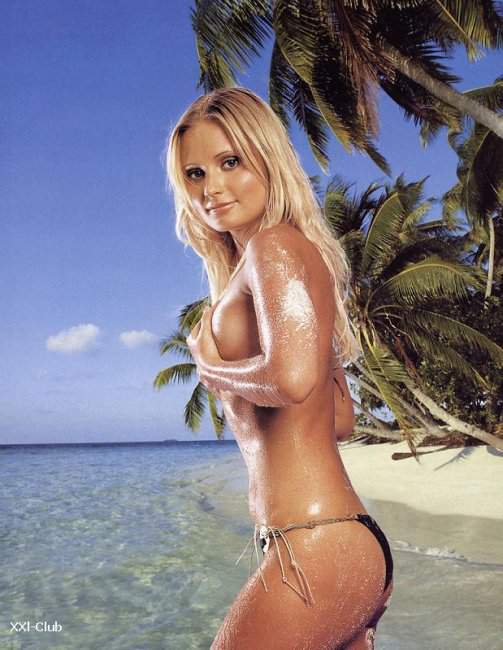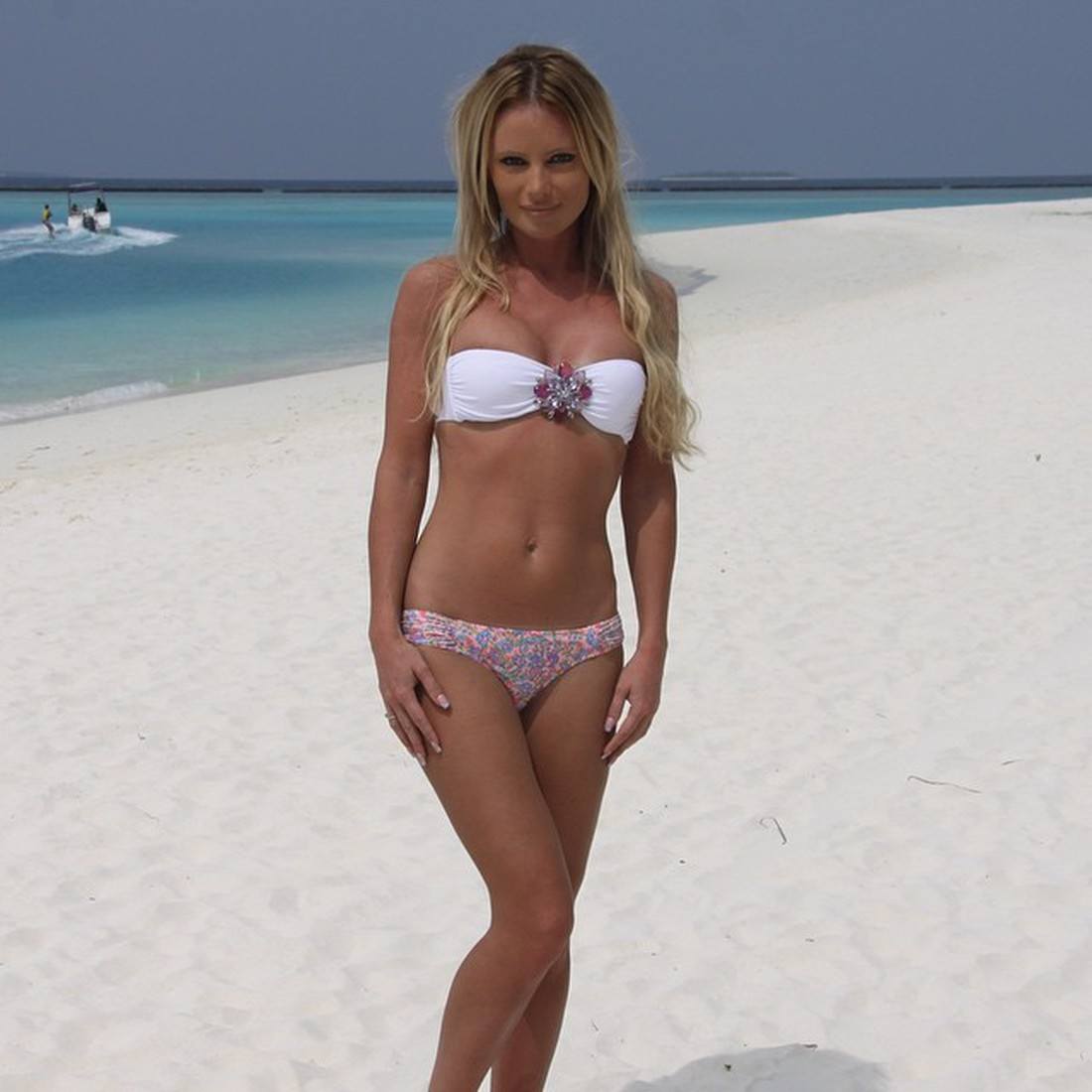 Alina Artz
Coming from an ex-soloist band named Sirius, Alina, aside from winning the Miss Russian Night, she became an actress, TV and radio host. She was also a part of 100 Sexiest Women according to Maxim magazine in 2011 and was the cover girl of Playboy in the same year.
She even got to perform at the Olympic Torch Relay Song Olympic Dance and became an honorary torchbearer in 2013. And with her stunning Russian looks, you will never guess that she enjoys martial arts like boxing and sambo, as well!
But wait, on top of all that, she's a pretty famous pop star in Russia, too. Check out one of her music videos:
And some of our favorite still shots: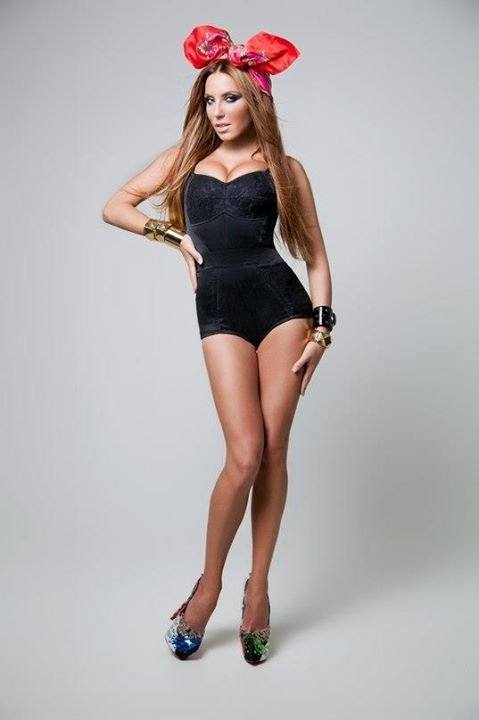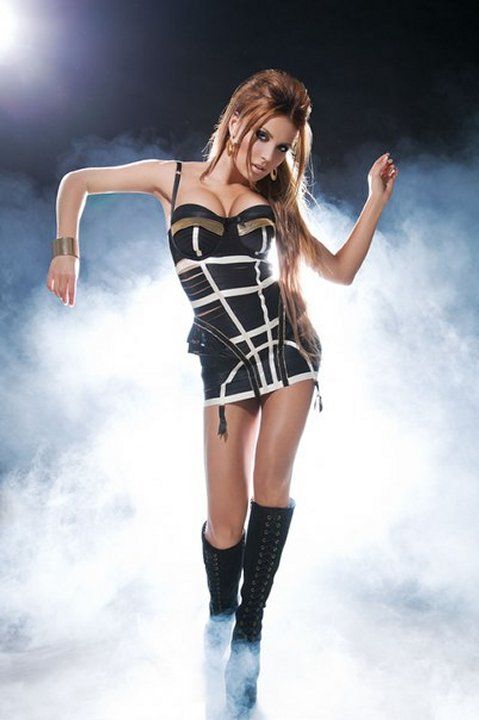 Alexandra Saitova
Popular with her metallic bikini, old-school microphone stand, and disco ball, is another Russian goddess, Alexandra Saitova. This beautiful 21-year old stunner is part of Russia's curling team.
Now that's not something you usually hear attributed to Russian eye candy. Having her looks gave her a home on my list of the most beautiful Russian girls in the world.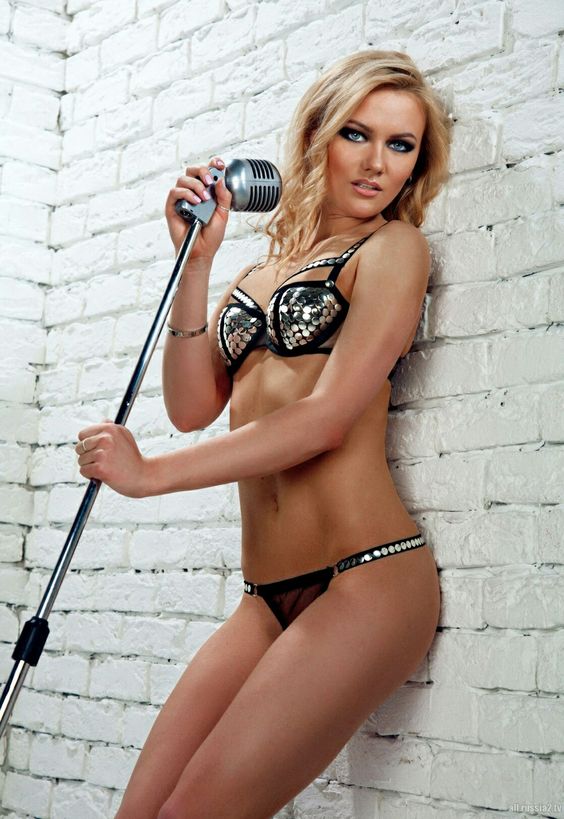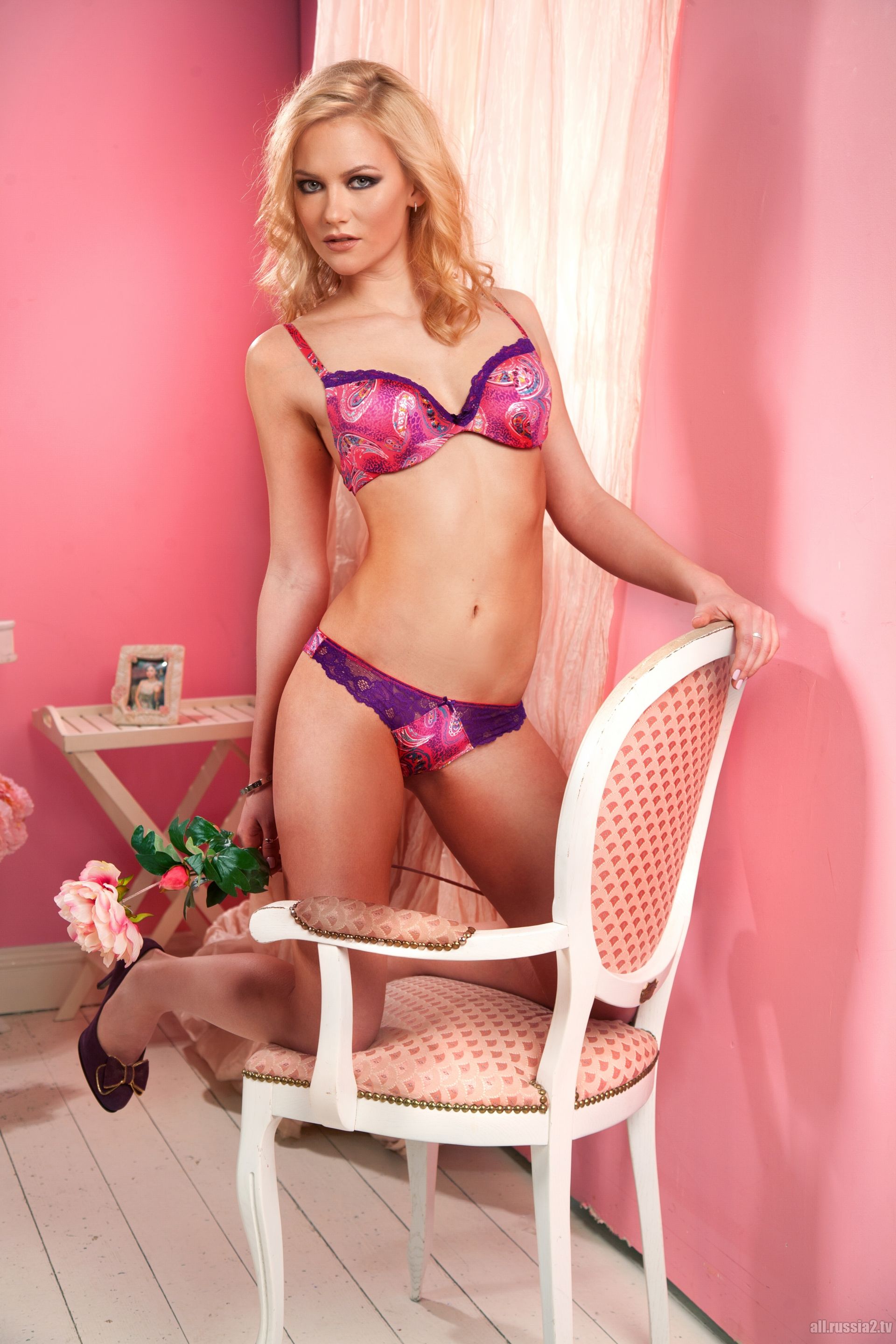 Alena Shishkova
Russian glamour model and beauty queen, Alena Shishkova have gone through photoshoots with Maxim magazine, advertisements, campaigns, and runway shows.
Her more-than-4 million followers were worried about her health after she posted some shots on her Instagram in which Alena had lost significant weight.
But she has since recovered by virtue of her active lifestyle, proper diet, and exercise. Alena is a happy mother to her 2-year old daughter, along with partner, Russian rapper Timati.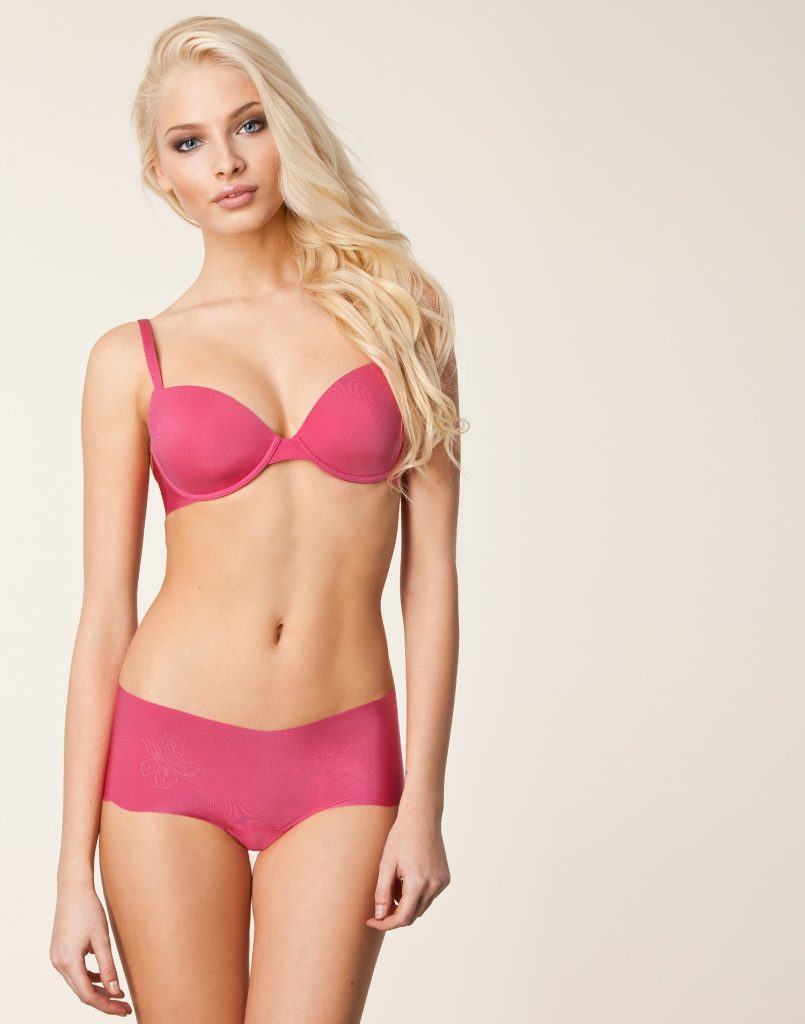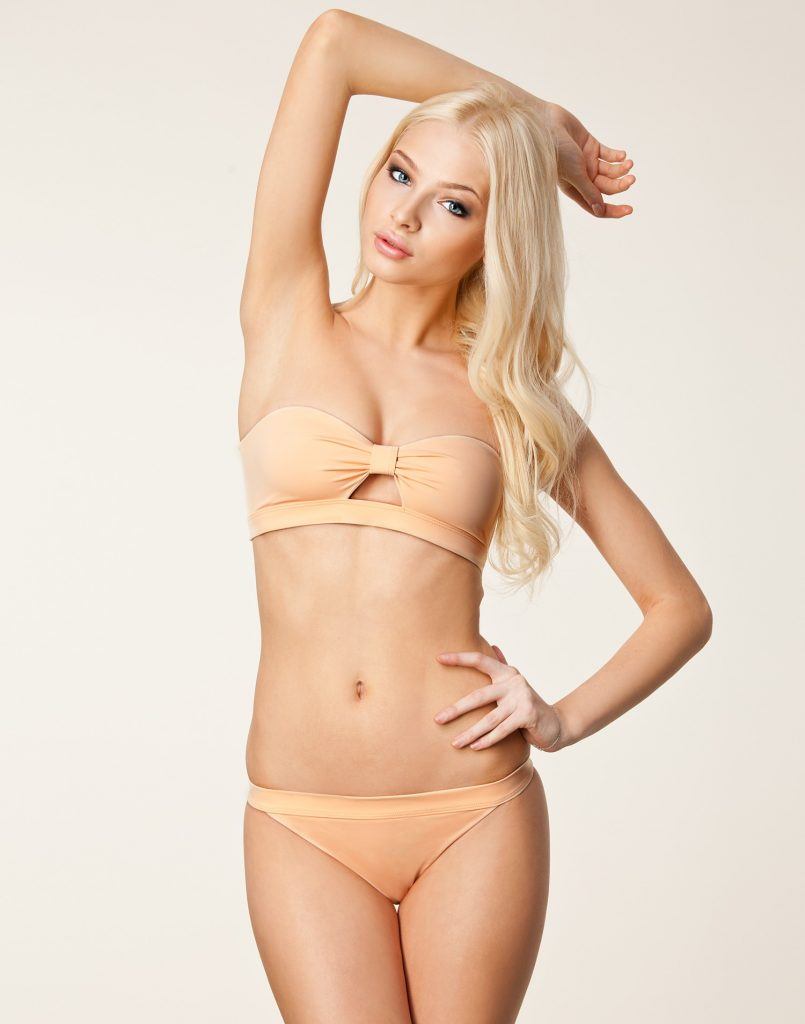 Maria Kirilenko
What is it about blond Russian bombshells who are also world-class tennis players?
Maria became the face of Adidas's tennis line in 2006 and you can see her wearing Adidas in all her matches since then.
After calling off her engagement to Russian Hockey player Alex Ovechkin in 2014, she blew away her fans by announcing she was getting married.
She didn't tell anyone the name until 2015, when she blew away her fans with the announcement that the husband-to-be was named Alexei Stepanov, rather than Alex Ovechkin.
Maria Sharapova gave us a peek of her wit when she joked about Maria Kirilenko's news "What happens in Russia stays in Russia.".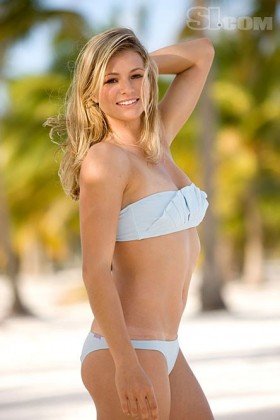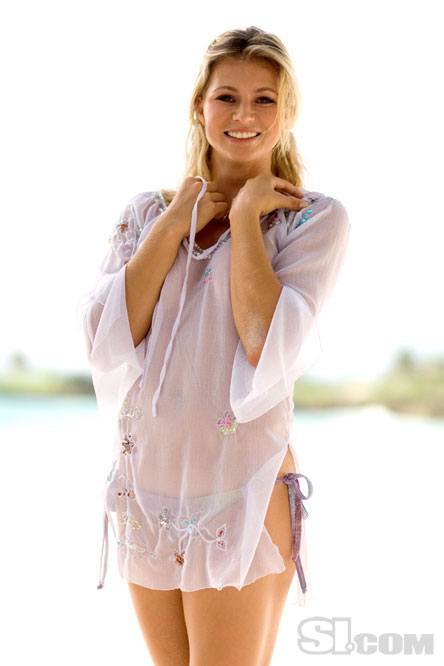 Love life aside, she landed 'just in', according to our judges of the 20 hottest Russian girls.
We hope you enjoyed everyone and keep an eye out because we are going to update this list with some newcomers just as soon as we can!