Are you in the mood for some hot Cambodian women? If that sounds tempting, you've landed on the right page as we've got sexy Khmer women galore!
Ah, Cambodia! — the country most famous for its turquoise sea, sandy beaches, lush palm trees, and rich, although troubled, history.
But did you know that this place also has some of the hottest women on the planet?
Cambodian women have long endured oppression, needed to be invisible, and remain inside the home. Only recently has a new generation of young, beautiful Khmer women started to stand up for their rights and explore their sexuality.
You probably haven't heard of many women on our list. But after you've seen how mind-blowingly gorgeous they are, you won't be able to get enough of them!
Liz Hing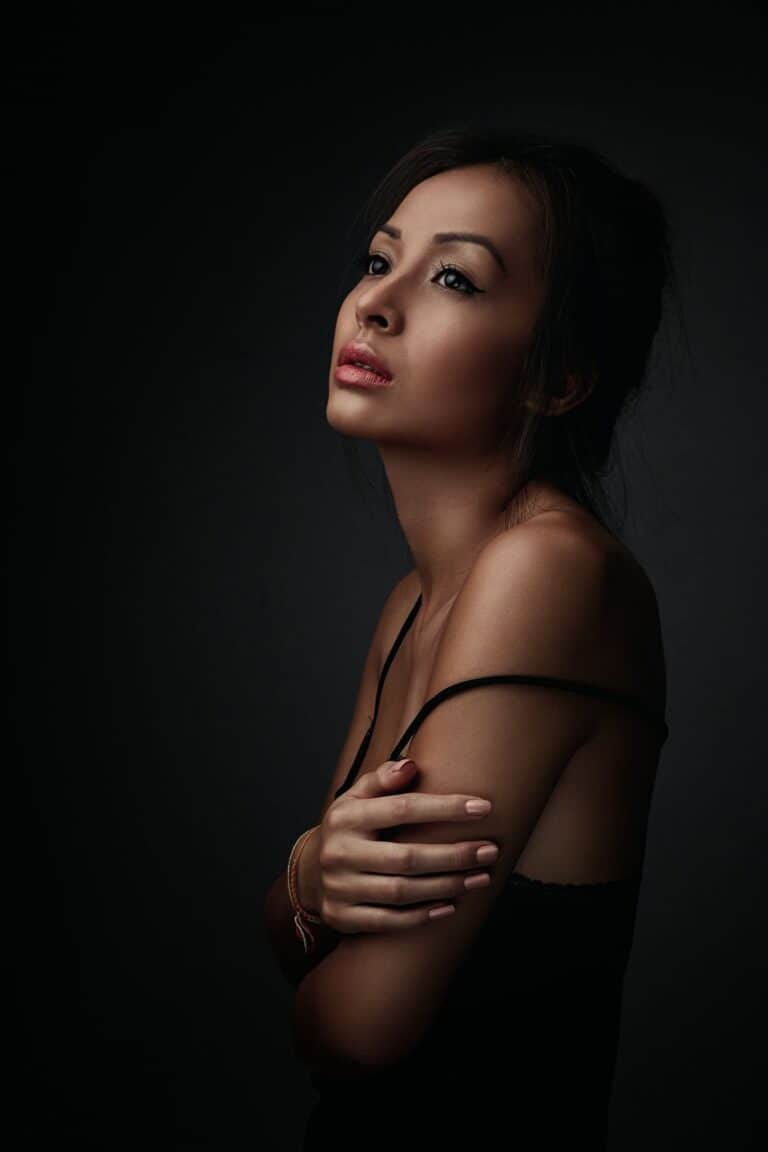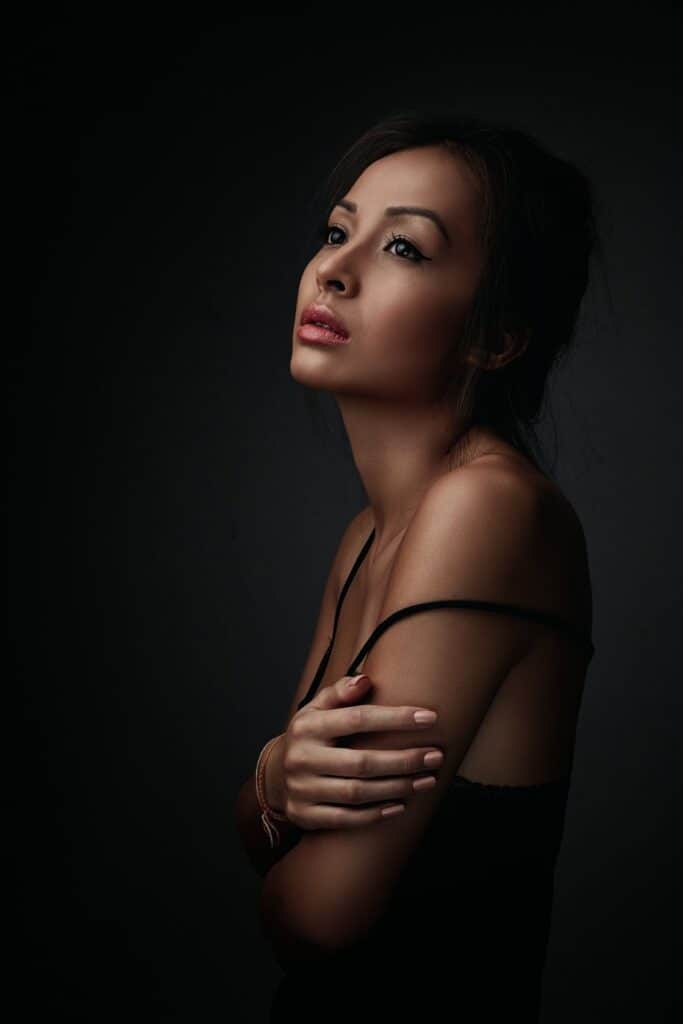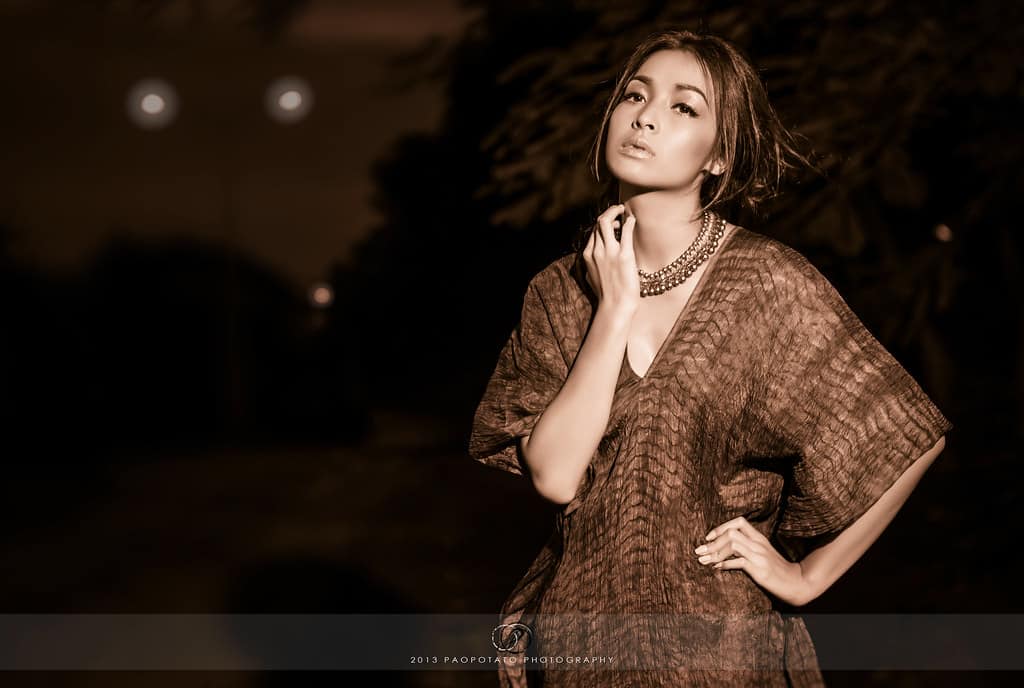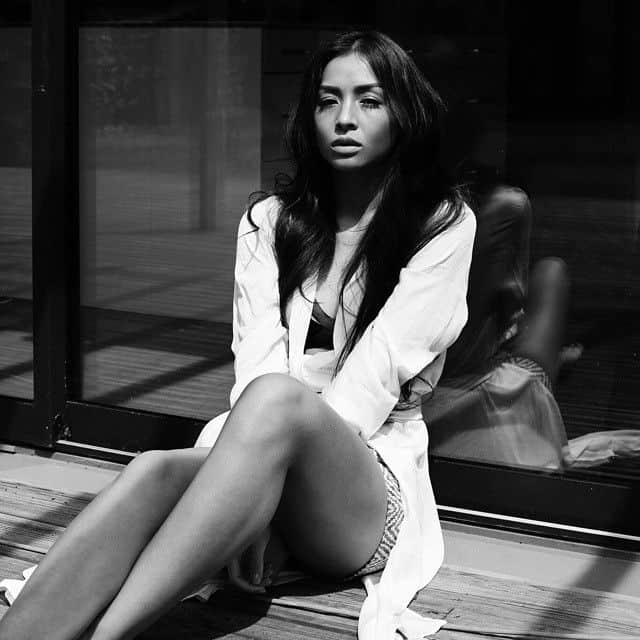 Liz Hing is one of those beauties that take your breath away the first time you lay your eyes on them. That is exactly what happened when a professional photographer spotted her and booked her first photoshoot. And we haven't been able to get enough of her ever since!
And for obvious reasons, if we may add! Her lean, toned physique and long, silky, brown hair lure us from the covers of numerous magazines she graces.
However, Liz is more than just a girl with a pretty face and a killer bod. She is also a dedicated philanthropist. She is a board member to CHOC, an association for Cambodian orphans. Together, they work on improving the quality of life of those kids. Also, they work on building health centers for people in need in Cambodia.
Therefore, not only is Liz Hing one of the unforgettably hot Khmer women but also one with a heart of gold. Can't get much sexier than that!
---
Denny Kwan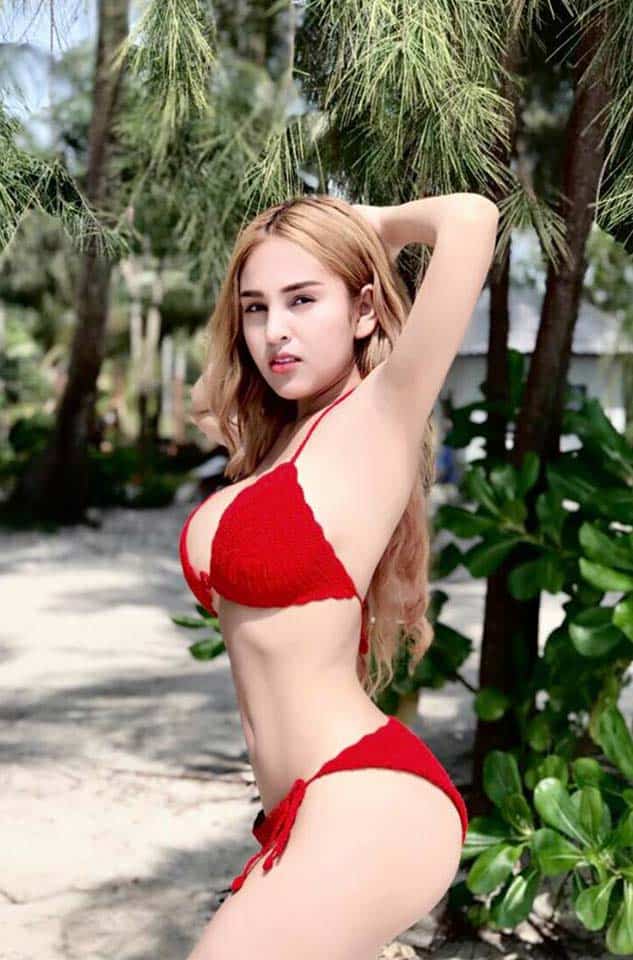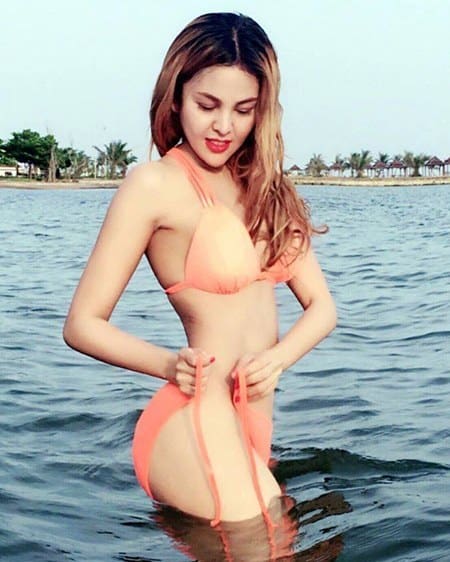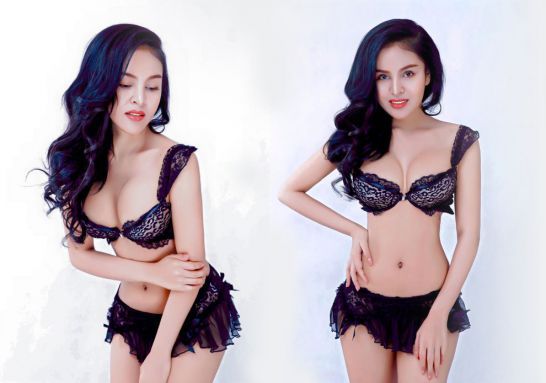 Danny Kwan is a renowned Cambodian actress, model, and musician. However, she's best known for the scandal she's gone through. Namely, the country's Ministry of Culture and Fine Arts accused her of being too sexy!
"The Queen of Sexy," as she's been called ever since then, has had to go through a re-education about her excessive sex appeal and revealing outfits. Although she vowed to change her ways, luckily for us, there's no sign of that happening!
She patiently went through her one-year ban from working in the entertainment industry and is now back in the spotlight. Most recently, in 2020, she was voted one of the hottest Khmer stars. So there's no doubt that this controversial yet mind-blowingly sexy diva will continue to tantalize us from the big screens for a long time to come!
---
Mak Sensonita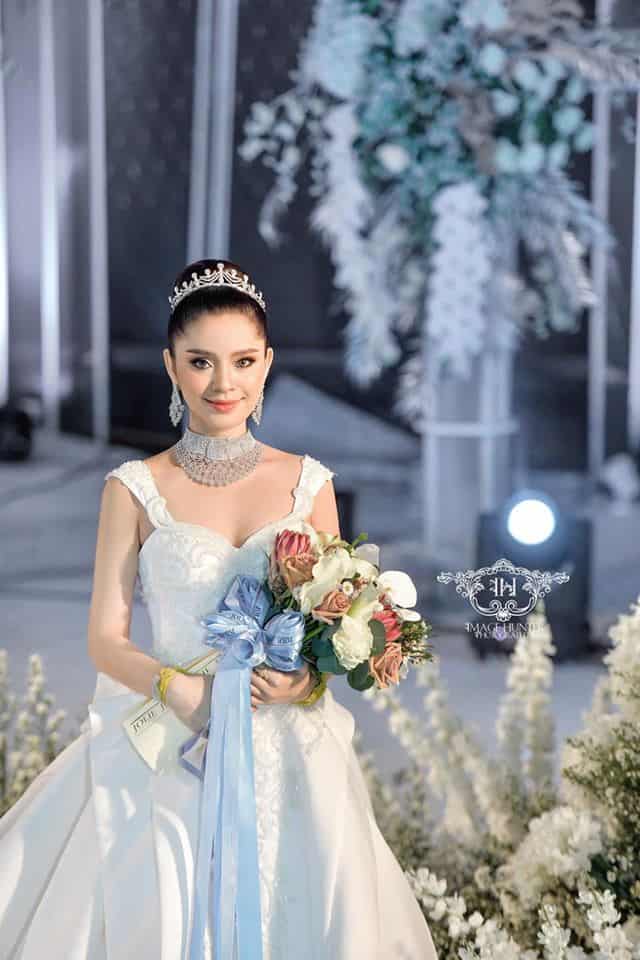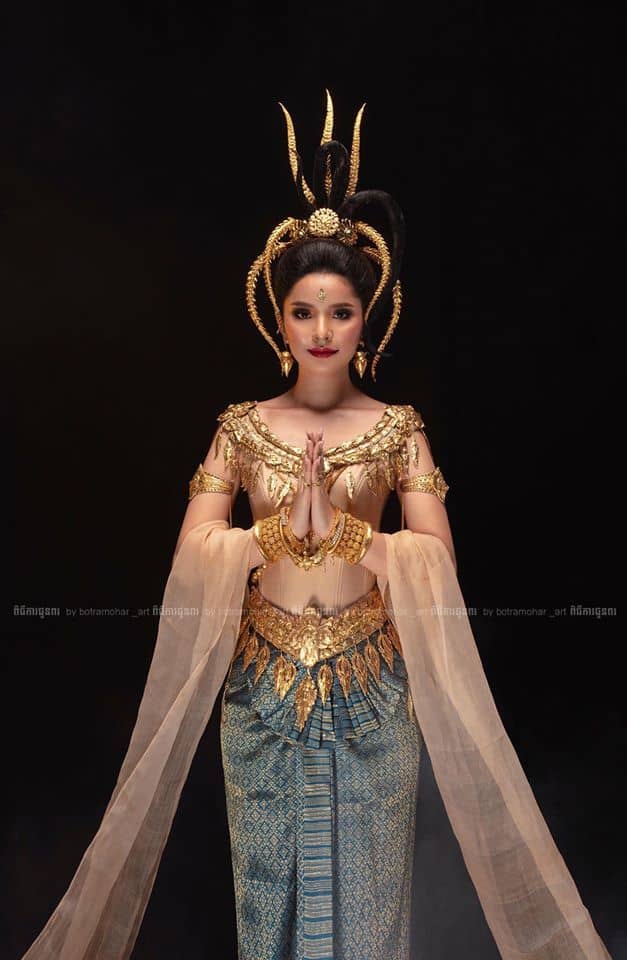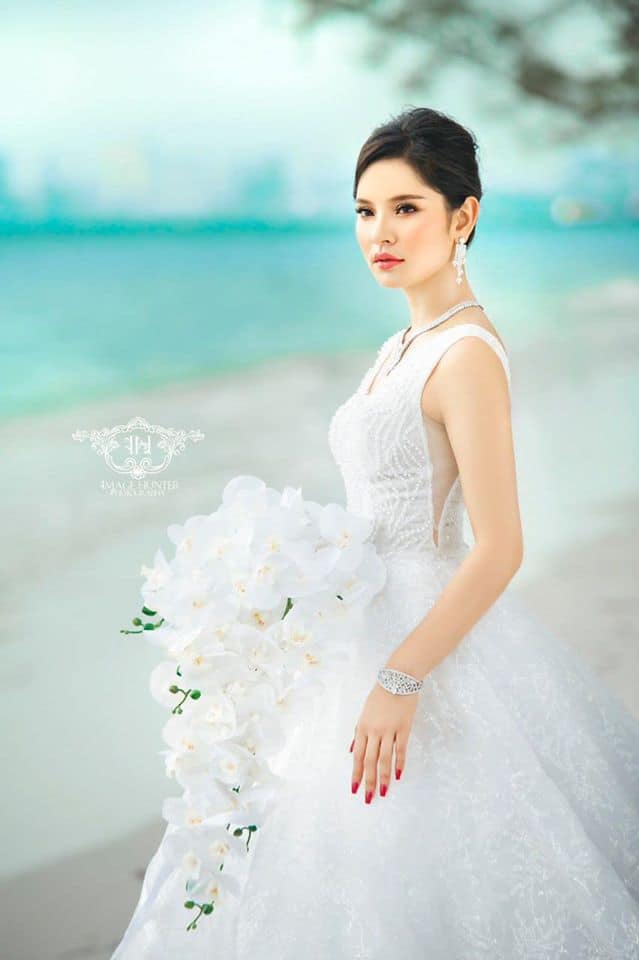 Mak Sensonita is the ultimate Khmer girl next door. Endowed with cascading brunette locks, full rosy lips, and a body to die for, this talented actress has managed to keep herself grounded despite being one of the most beautiful Cambodian women alive right now.
Although she is merely 25 years old, she has appeared on the covers of various domestic magazines. Also, she landed a gig in the Cambodian TV series "Kou Preng Chom Lek." However, the government banned the show from airing, saying it was too inappropriate.
Luckily, Mak Sensonita is keeping herself busy with her modeling career, and we couldn't be more thrilled about it! There's nothing better than seeing a stunning, successful young woman flaunt what she's got.
---
Mean Sonita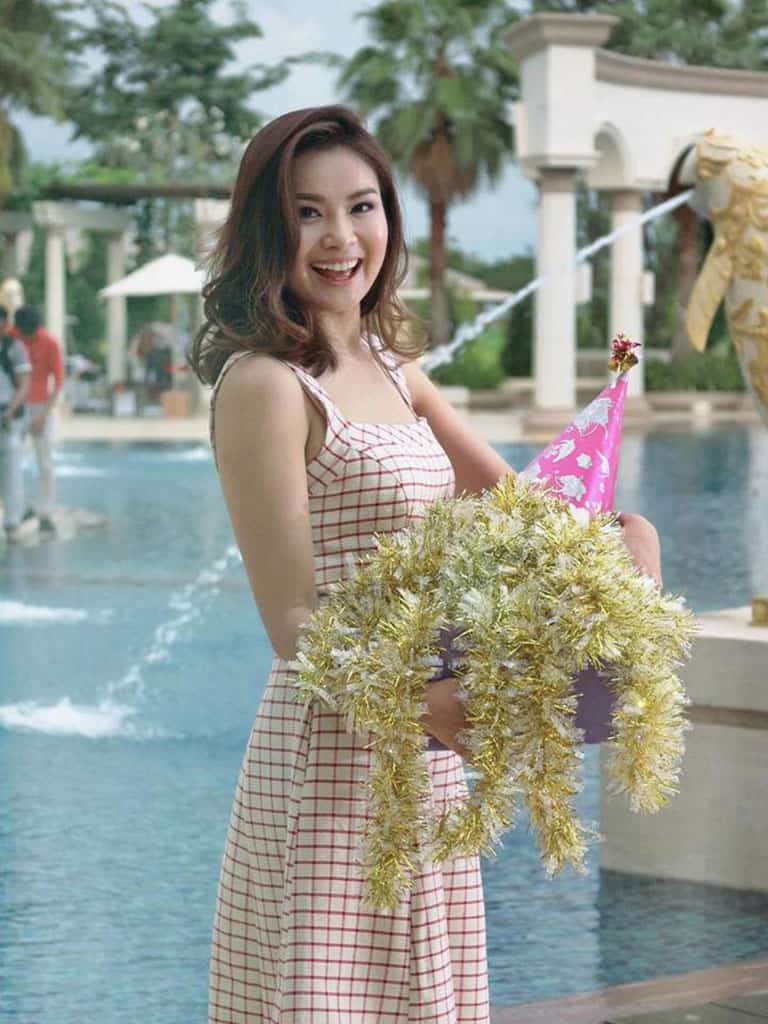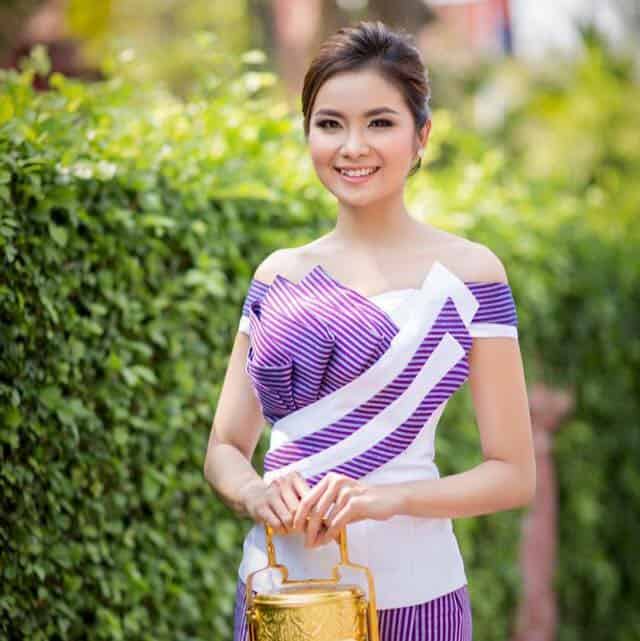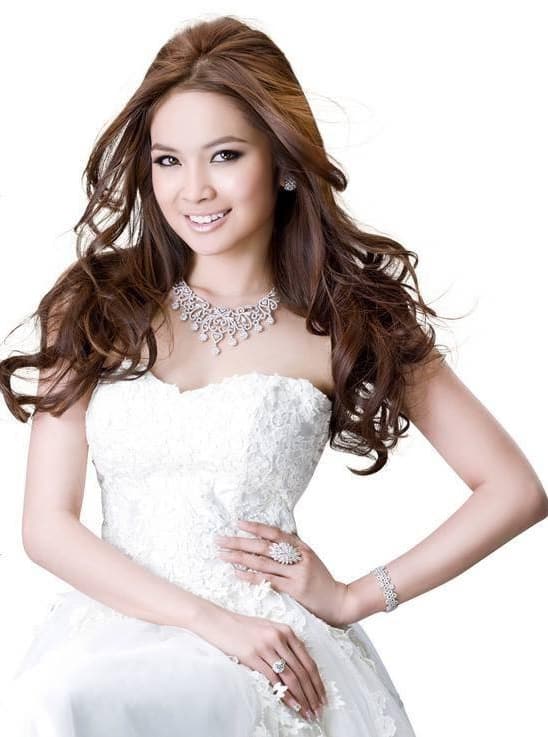 Mean Sonita has been a Cambodian household name since 2009 when she took part in season eight of Freshie Girls & Boys. Her intoxicating curves and cute face won her the Miss Popular title and set her modeling career on fire.
Since then, Mean has graced the covers of all Cambodian magazines you can think of. Also, she has launched a successful career in the film industry.
What makes Mean the sweetheart of the Cambodian public is not her undeniable exotic beauty, but her lovable and endearing personality. Luckily for us, that means that we get to enjoy her bewitching charms for a long time, as she's sure to stay in the public eye!
Sok Somavatey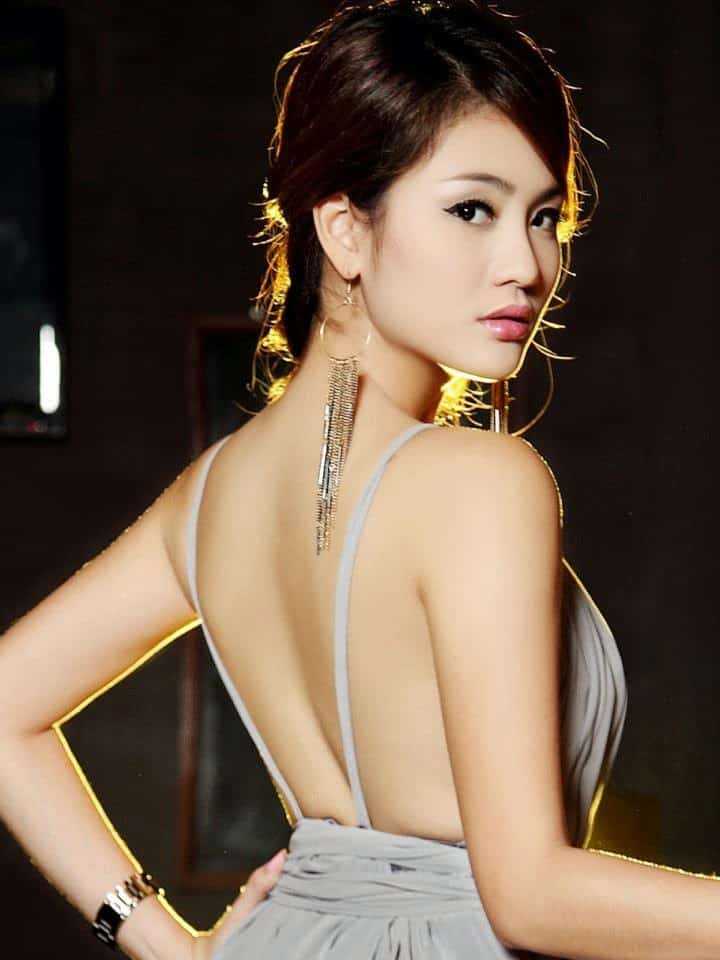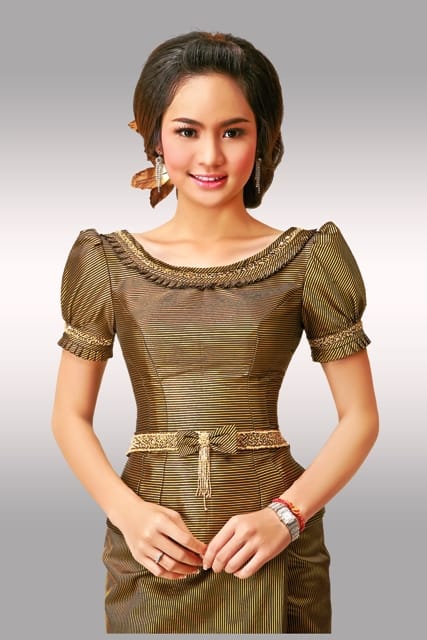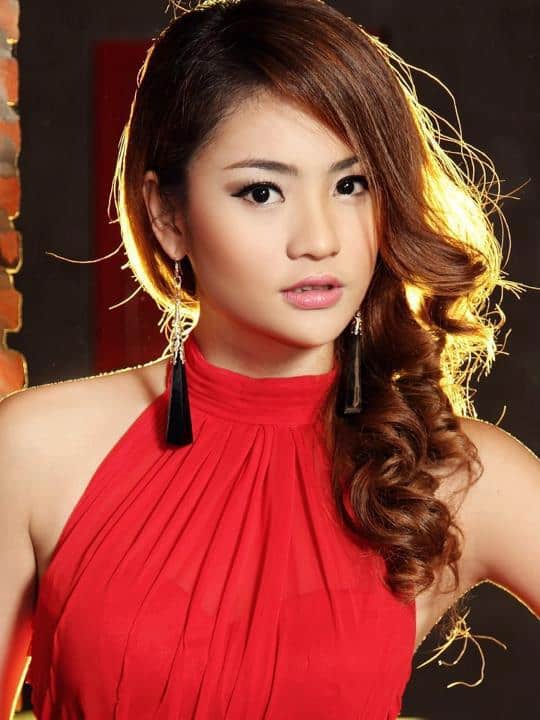 Sok Somavatey is a popular Cambodian celebrity. Her diverse career includes her work as a fashion model, TV presenter, and big-screen actress.
Her slender physique and flirty smile have skyrocketed her modeling career at a very young age. The booming success she's had at strutting her stuff down the runway led to her trying out acting and television as well. And she's been in the spotlight ever since. Sok is most famous for her gigs as a host of various karaoke and variety shows.
More recently, however, this 30-year-old temptress has had a high-profile wedding. She supposedly got a jaw-dropping $200,000 wedding present from her in-laws.
For the time being, Sok has put her career on hold to spend time with her newborn baby girl. Hoards of die-hard fans are impatiently waiting for her comeback to the big screen.
---
Kong Chansreymom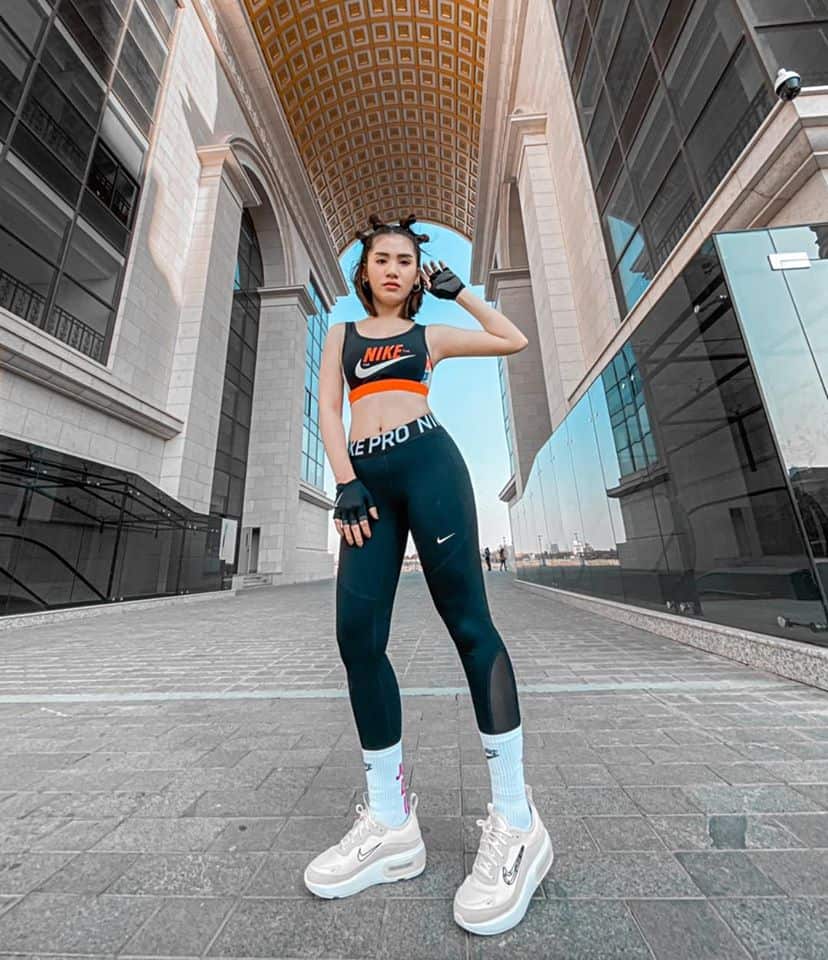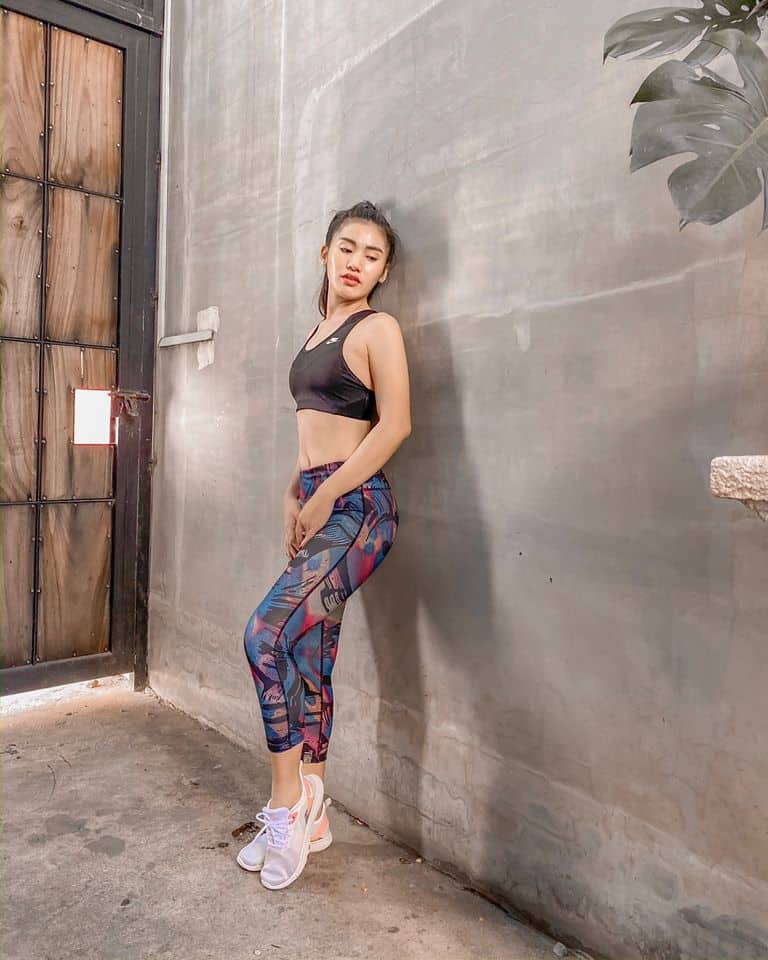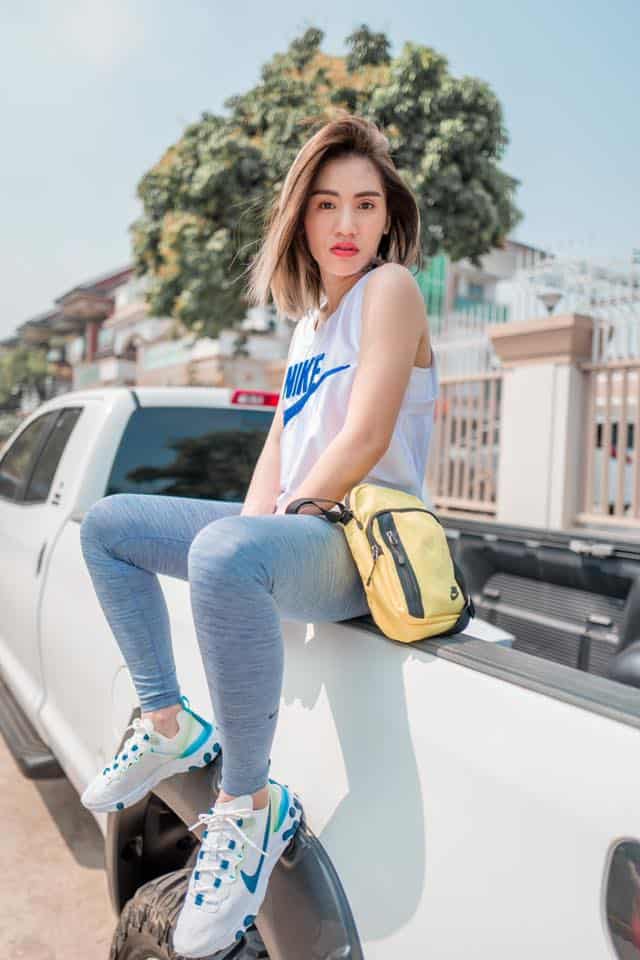 Kong Chansreymom is one of those hot Khmer women whose touch turns everything to gold! She won the Freshie Girls & Boys contest and became Miss Cambodia back in 2007. Those events sparked her highly publicized modeling career.
This former Cambodian model is naturally gifted with a curvy figure, luscious hair, and radiant personality. That helped kick-start her acting career in popular teenage films and TV productions. Most notably, she appeared in Lose My Heart and Storm of Teen Life. It also landed her in the company of the most desired bachelors in Cambodia.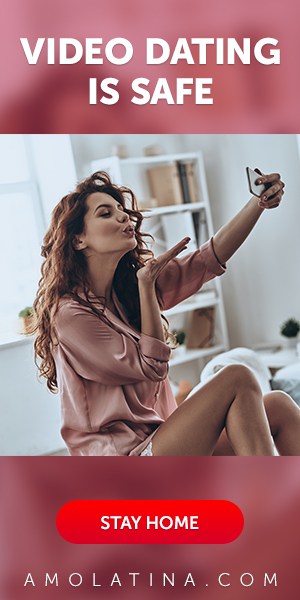 However, in 2016, she settled down with her beau Kem Seyha. The couple has since welcomed a daughter into their family.
But being a mom is certainly not placing this fiery lady out of the limelight. She has an active YouTube channel where she is giving updates on her life to her hardcore fans. We dare say we will be seeing more of this petite fireball in no time!
---
Hin Channiroth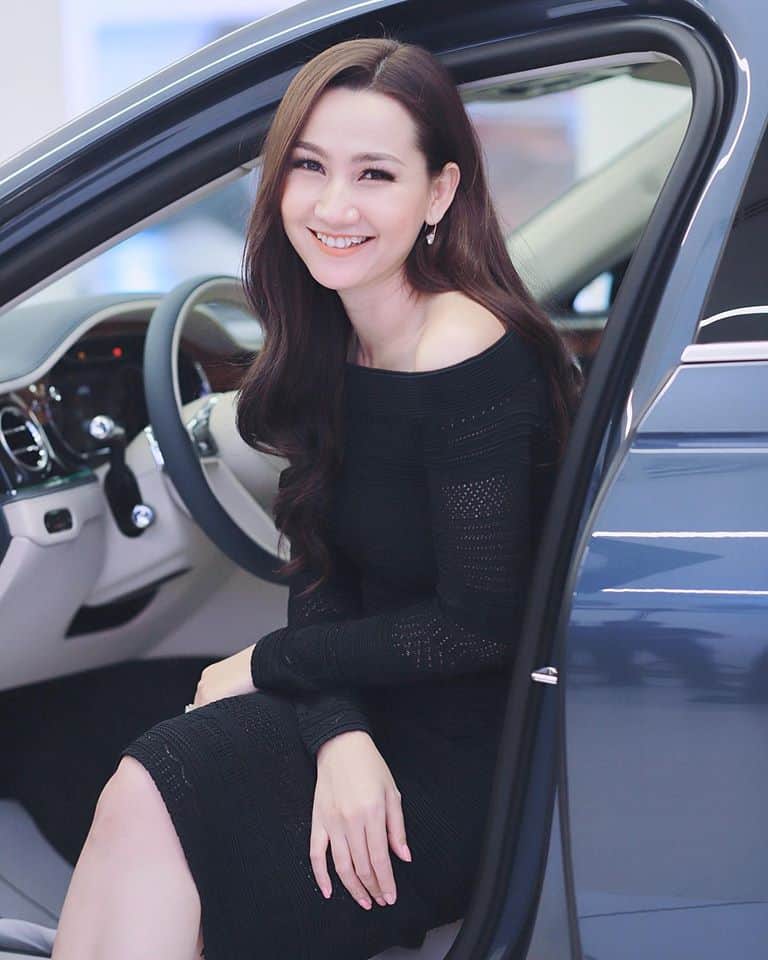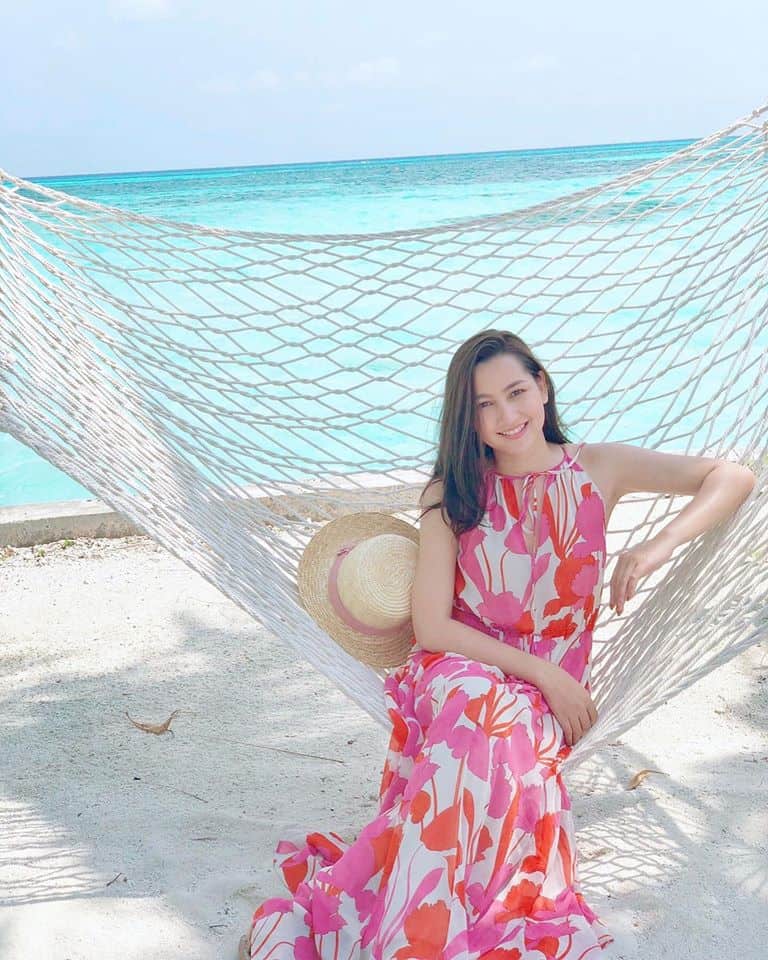 Hin Channiroth has been taking the world by storm from the tender age of 17. She can boast a Freshie Girls & Boys contest award, which paved her way into a rich career in entertainment.
Her ravishing beauty has not gone unnoticed by fashion photographers and film producers. She has been the cover face of many Cambodian magazines and has featured in several movie roles.
However, she is most famous for being an MC on a Bayon TV show Cha Cha Cha. Television appearances undoubtedly agree with her as she has never enjoyed more popularity nor had a bigger fanbase.
This 30-year-old sexy lady with a lovable smile married a fellow Khmer star Eang Vichai. The photos of their luxurious wedding are available online. They show the pair in stunning Cambodian wedding attire. Hin Channiroth may be off the market, but she still rules as one of the hottest Cambodian women alive!
---
Rern Sinat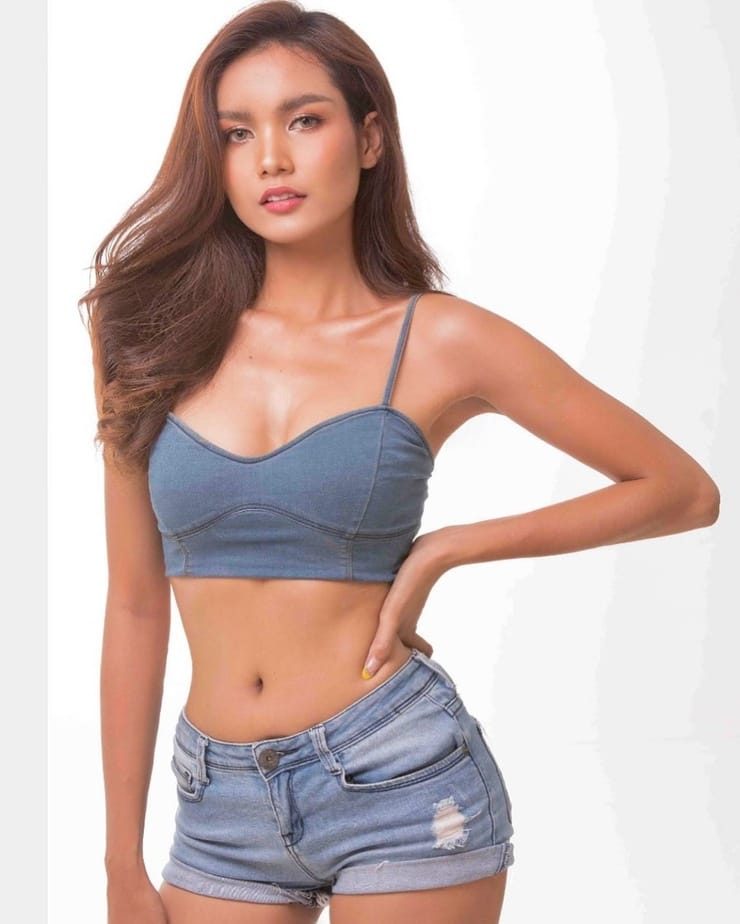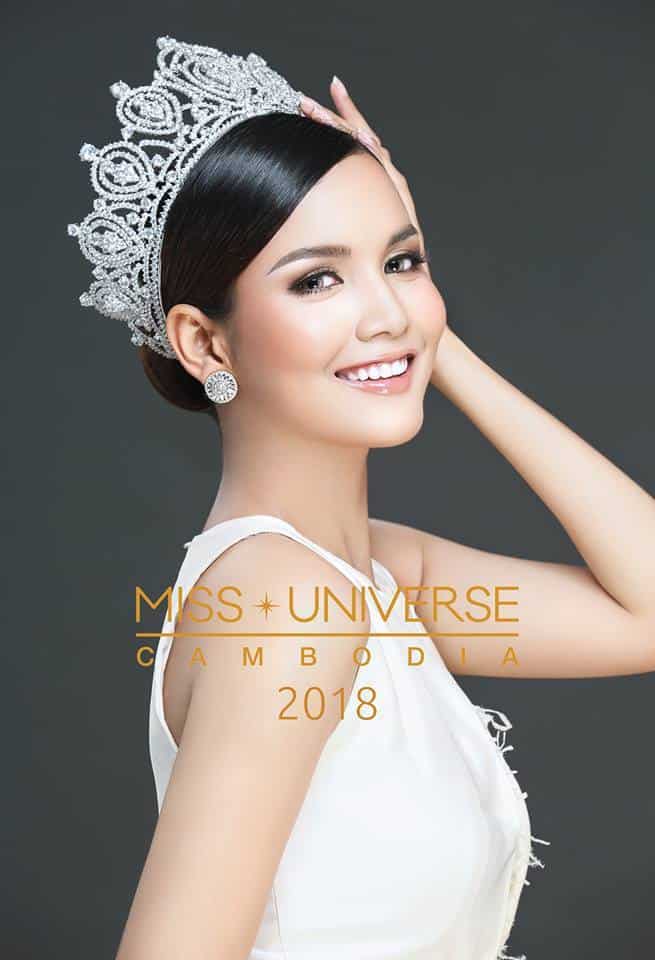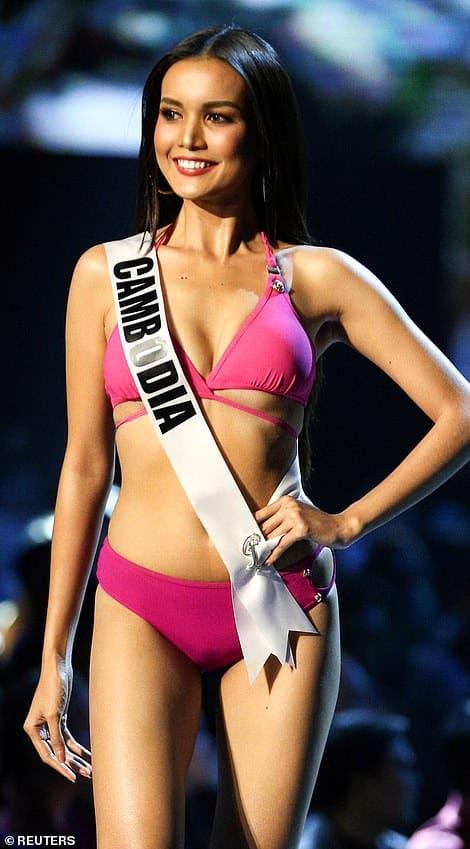 Rern Sinat is a prime example of how growing up in a troubled household can make one thrive in life. She grew up without a father and had only her mother to look up to. Her mom brought her up to become a strong and independent woman she is now.
Rern has dreamed of being Miss Cambodia from a very young age, and that dream came true in 2017. This sexy Khmer woman that has legs from here to forever went on to the Miss Universe competition in 2018 too.
Rern is very supportive of women's empowerment. On several occasions, she showed her admiration for the strong women working for the military. She even expressed her wish to someday join the army herself.
We certainly love seeing her walk down the runway looking on fleek. But we sure wouldn't mind seeing her sultry curves in uniform either.
---
Sotheary By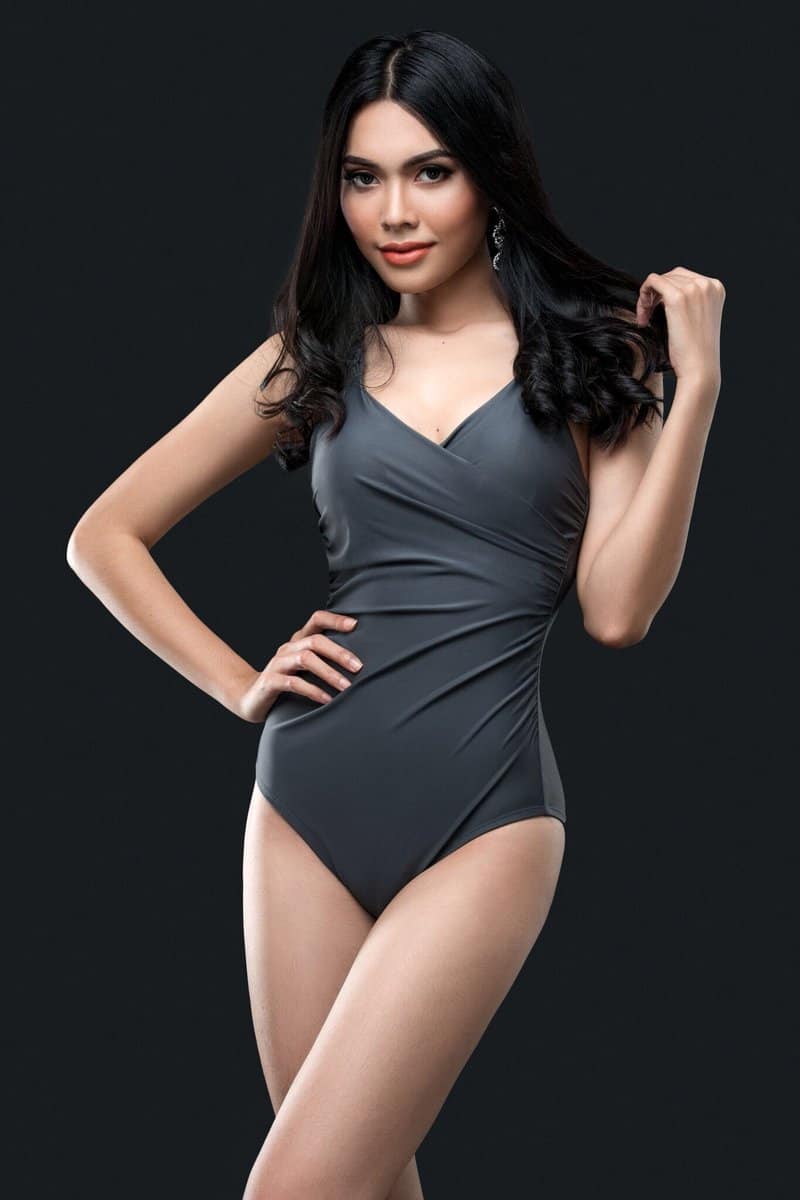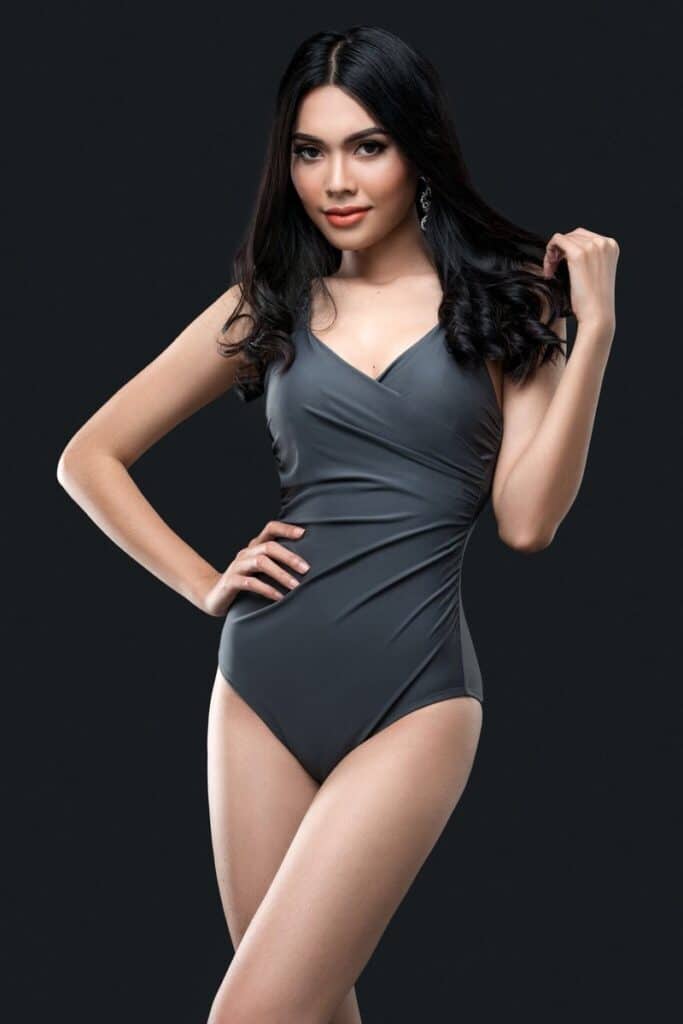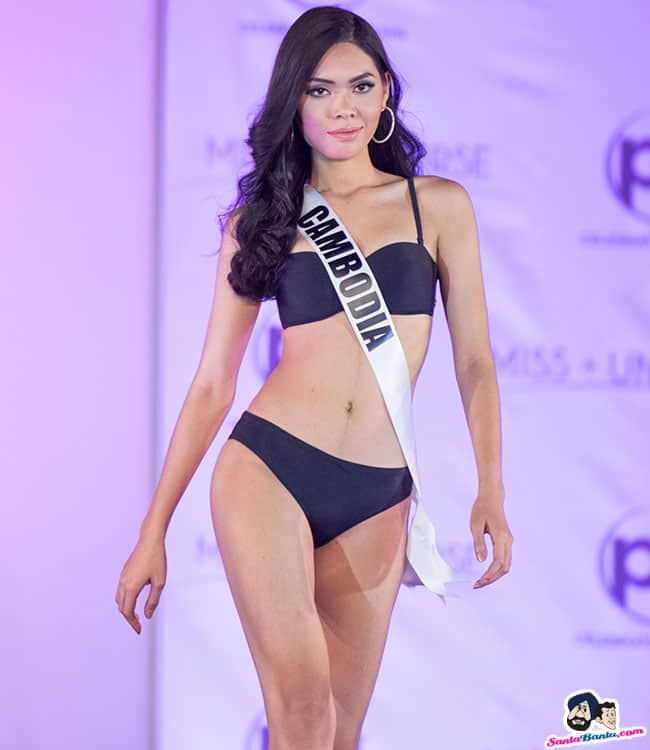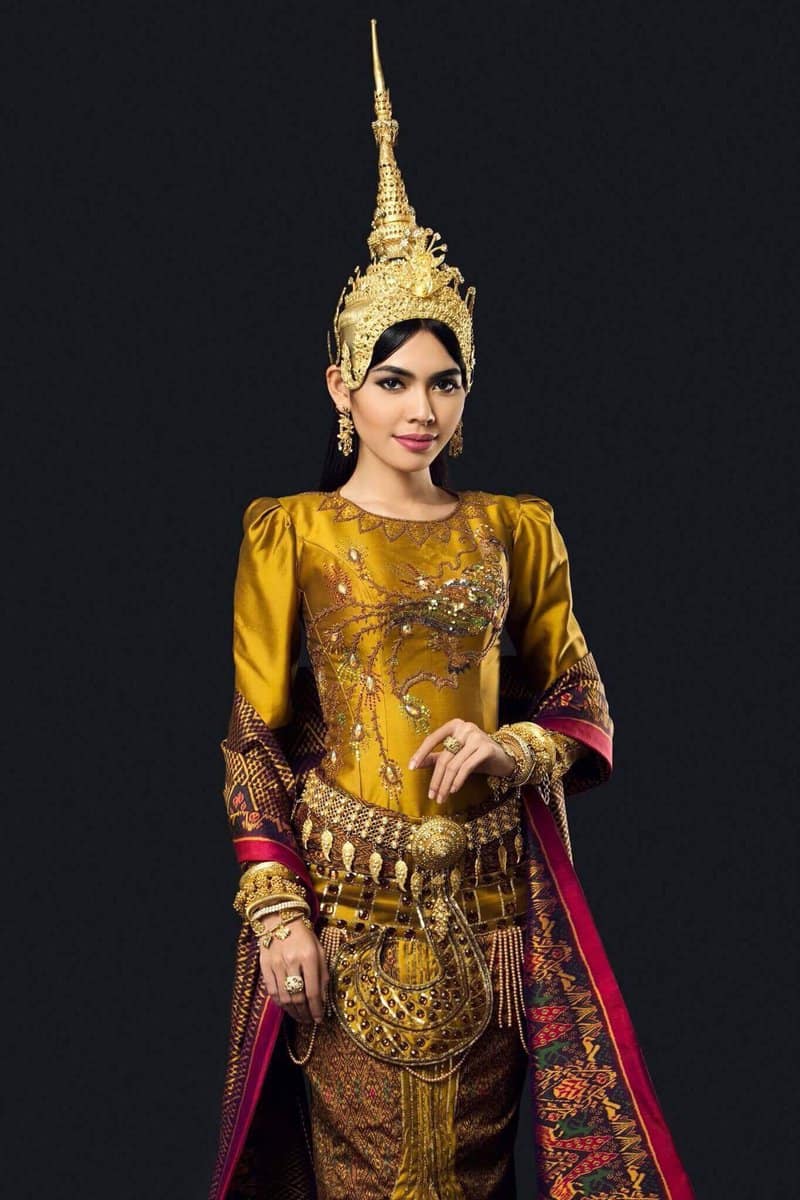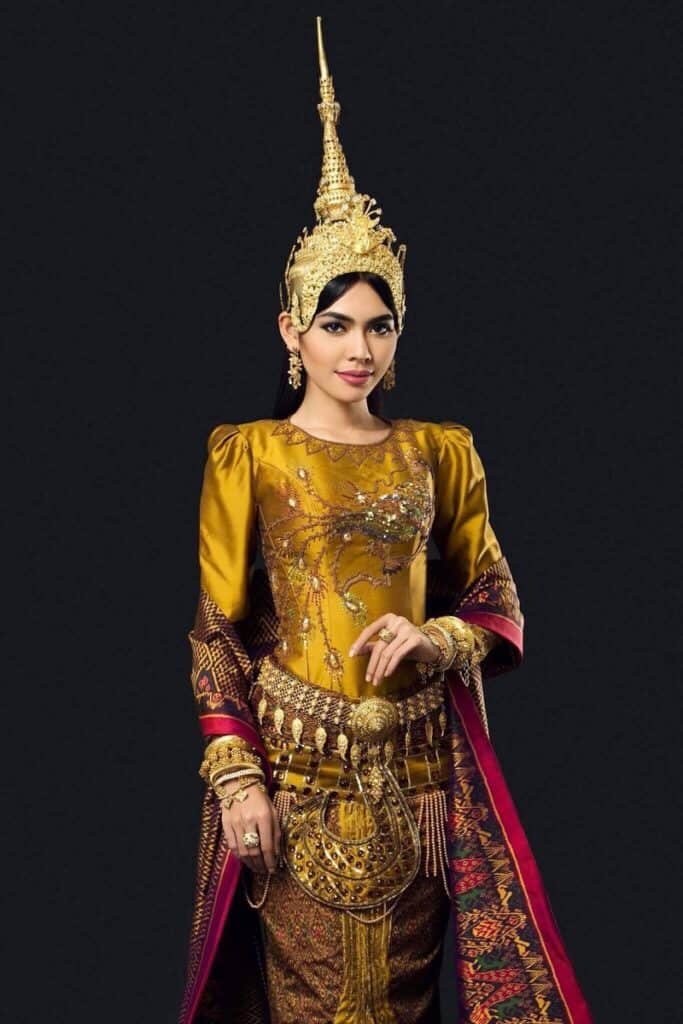 Sotheary By is one of the youngest yet also the sexiest Khmer women on our list! Although born only in 1998, this dazzling beauty has had her fair share of successes!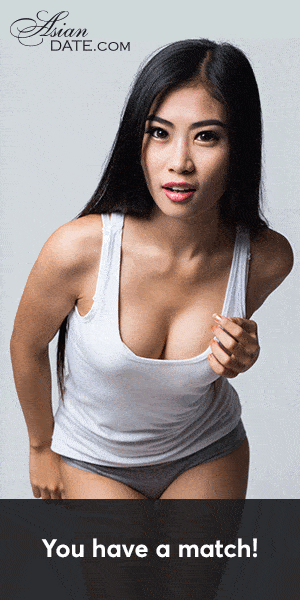 This green-eyed enchantress won Miss Southeast Asia in 2014 and the 2nd runner-up title for Supermodel International in 2015.
However, she is most famous for snatching the title of Miss Cambodia in 2016. She also represented her homeland in the Miss Universe pageant the following year. Sotheary was the first-ever Khmer woman to take part in this fancy competition. That is an impressive achievement for someone as young as 19 at the time!
---
Maiya Kager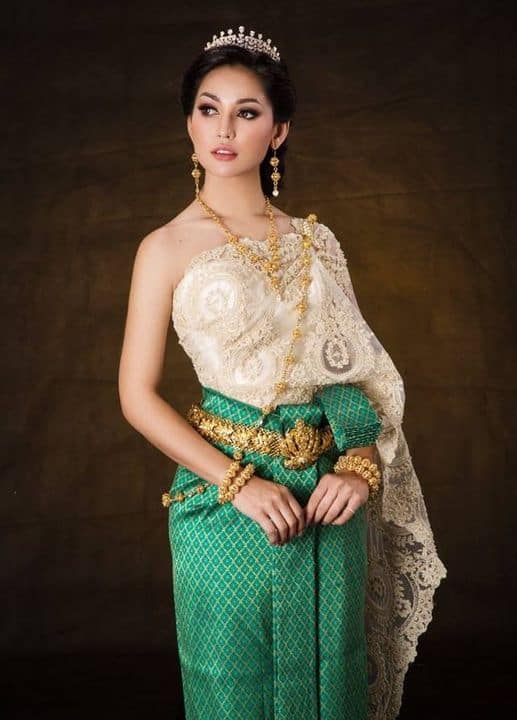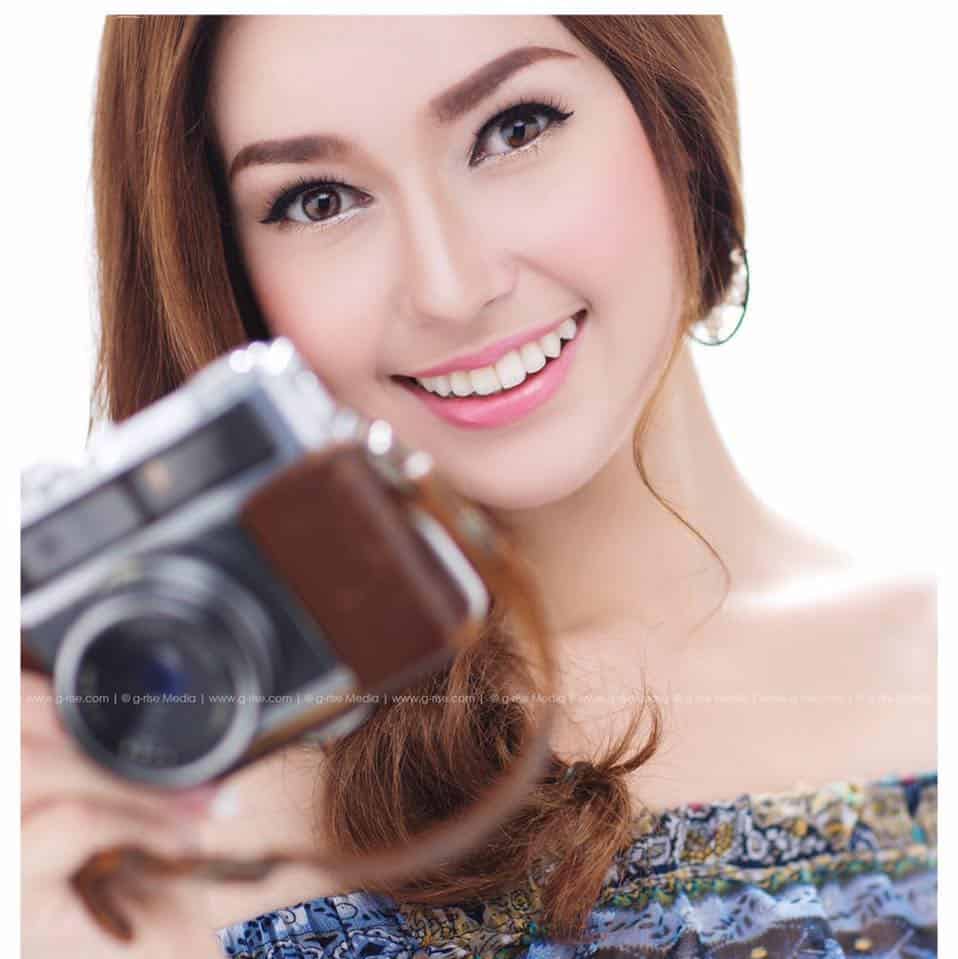 Maiya Kager is undoubtedly one of the most beautiful Cambodian women at the moment. Apart from her undeniable talent for modeling, what she has going for her the most is her biracial origin.
The mix of her German and Khmer ancestry granted her such natural beauty that stands out from the crowd and looks alluringly exotic in Cambodia. It's no wonder that she's the absolute darling of the camera because Maiya simply cannot look bad in a photo.
Her plump lips and chestnut eyes, as well as her willowy brown locks, grace the covers of numerous Cambodian fashion publications. That was a perfect gateway for her budding acting career.
---
Kouy Chandanich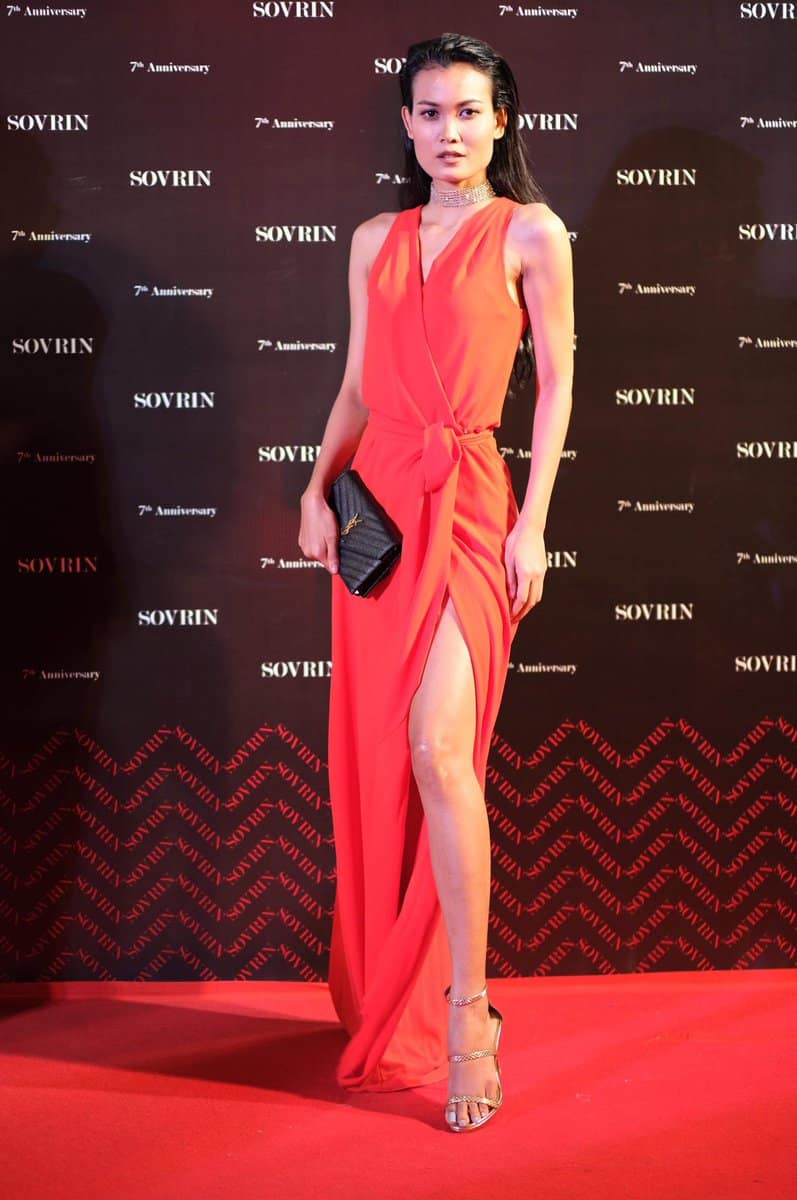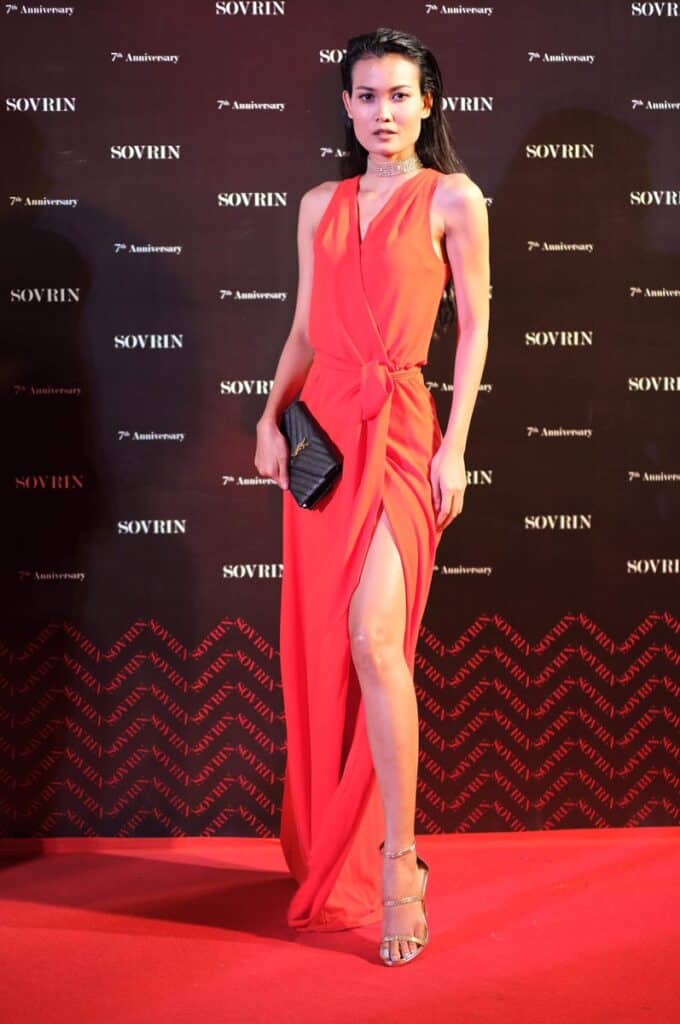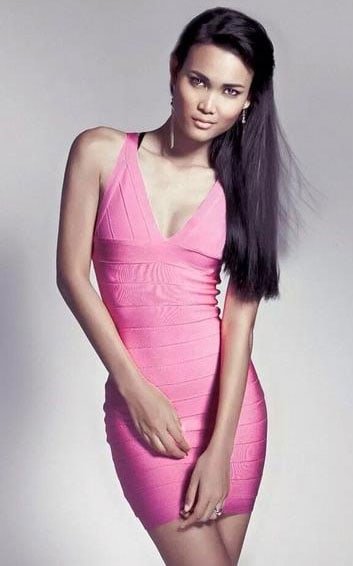 Kouy Chandanich is tall, lean, tan, and sinfully sexy! Whenever she makes an appearance on the runway or TV, our hearts skip a beat.
What landed her a spot on our list of sexy Cambodian women is not only her long gams and breathtaking beauty but also the fact that she transcended from a catwalk model to a successful businesswoman.
Born and raised in Phnom Penh, she made a name for herself in the Cambodian fashion industry at a young age. She appeared in countless TV commercials, campaigns, and magazines over the years. Also, she participated in the first Cambodia Fashion Week and the International Fashion Week in Australia.
Also, this 32-year-old knockout has been keeping herself busy hosting Cambodia's Next Top Model reality TV show since 2014. And since she's got Tyra Banks' stamp of approval, who are we to disagree?
---
Sunisa Kim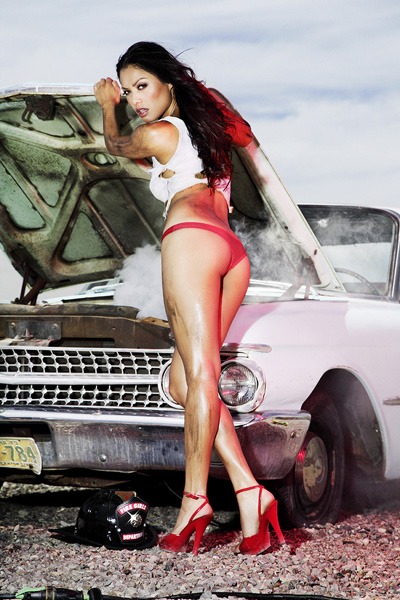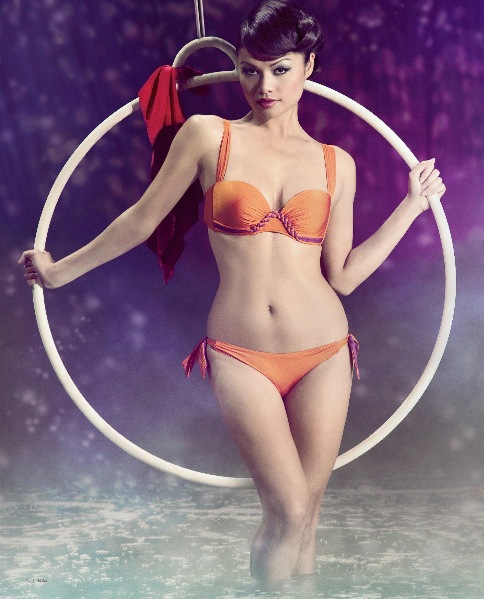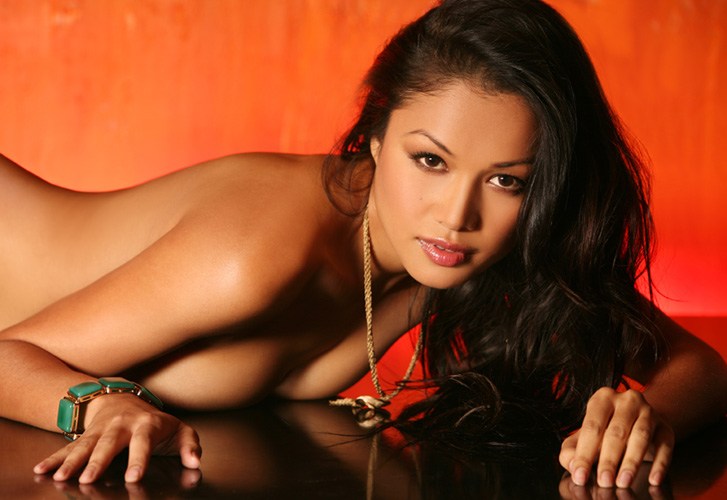 The swimwear hottie, Sunisa Kim, left her homeland, Cambodia, as a child refugee. She began her career in the automotive industry, serving as a poster girl and promoter of sports vehicles.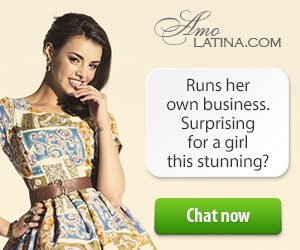 Those gigs got her quite a following, particularly among the male population. The mixed Thai and Cambodian origin proved to be a perfect combo for this seductive model. None can resist her long, lean legs, toned abs, and full bust. She is an avid yoga practitioner and even gives yoga classes, which probably accounts for her slender, sexy physique.
For three years, Sunisa served as a spokesmodel for Yokohama Tires. That enabled her to travel the globe and become a household name in the automotive tuner industry. This gorgeous Khmer model was crowned the first-ever "Drift Queen" by fans. She also landed the title "Spokesmodel of the Year" in the U.S., where she currently resides.
At present, Sunisa Kim is actively modeling in the Los Angeles and Pacific Rim markets. She regularly features in various swimwear campaigns, lingerie commercials, as well as fitness editions.
She was also published in Maxim Philippines, FHM Thailand, and FHM Singapore. To no one's surprise, men's magazines around the world include this sensual Cambodian beauty in their "Sexiest Women Alive" lists.
---
Marie Madoré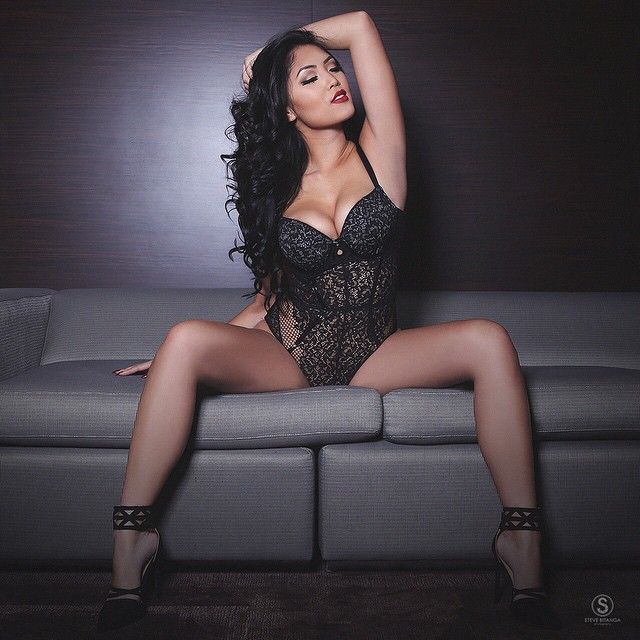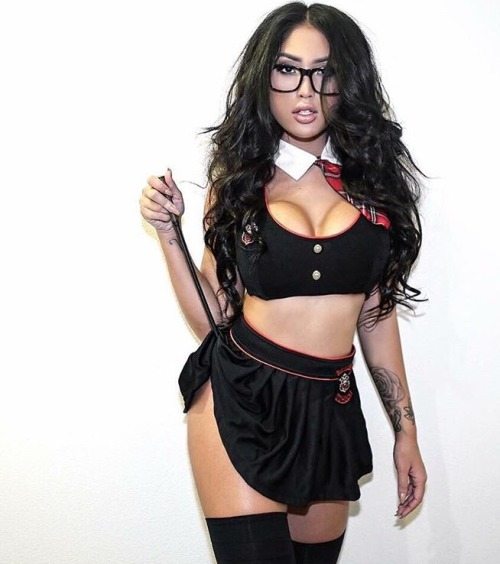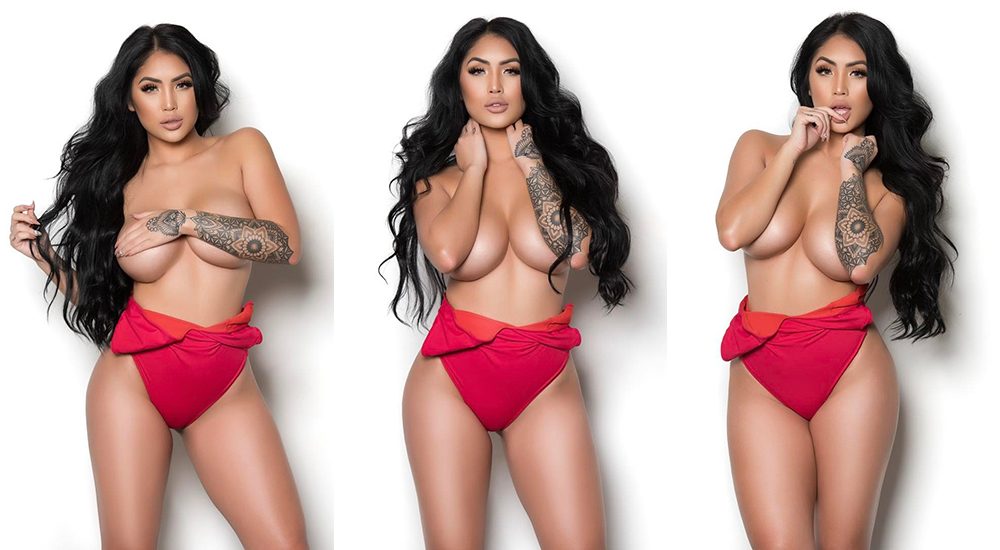 If you like looking at sexy Cambodian women online, then we're sure you're more than familiar with Marie Madoré! She is a Khmer/Chinese/Viet stunner born in Southern California, but currently living in sunny Dallas, TX.
Her buxom body and exotic, voluptuous curves can't leave anyone indifferent to her charms! Over 600,000 people have fallen under her spell on Instagram, earning her the coveted spread in one of Playboy's editions. She also appeared in numerous Maxim publications.
This men's magazine just can't get enough of the busty temptress. Her curvaceous figure got her the flattering Maxim title "Miss Hot Import Nights Dallas." She was also a semi-finalist on Maxim's "Hometown Hotties List" in 2014. In the same year, this mag included her in their "America's 100 Hottest Girls" list, too.
---
Gloria Touch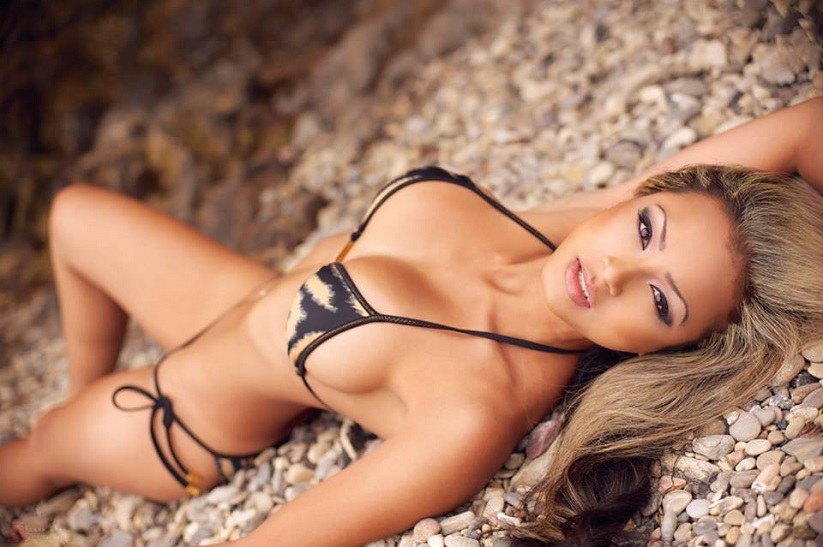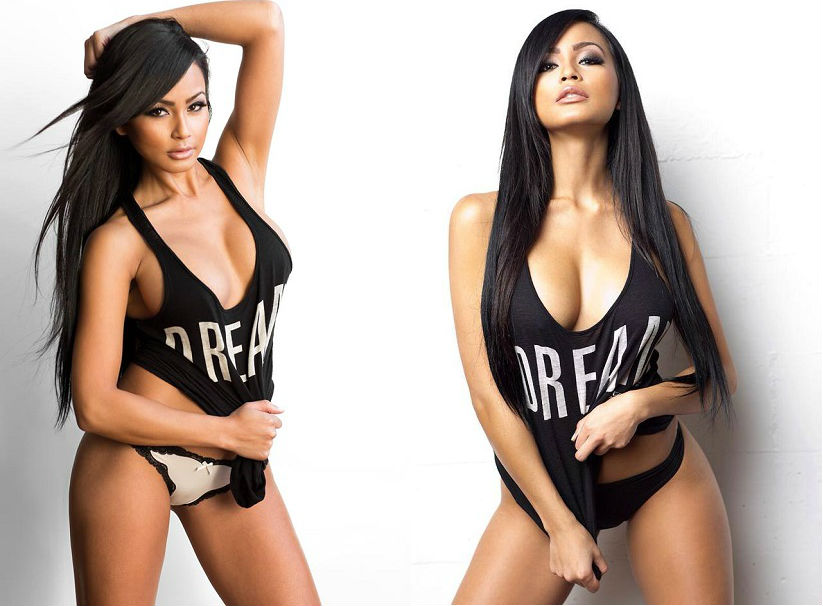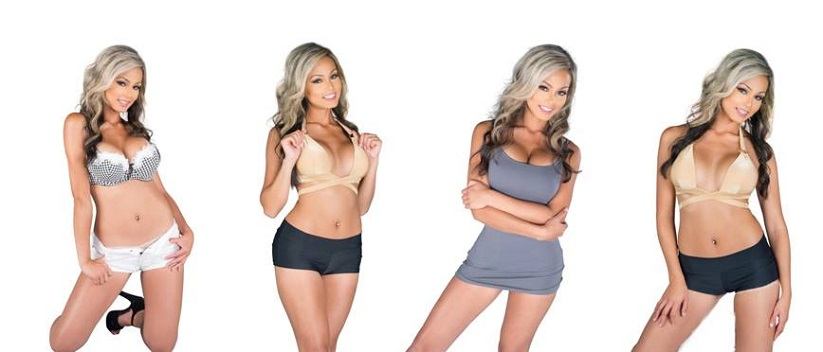 After her first modeling gig for D List Magazine, this dimpled cutie instantly caught the eye of numerous professional photographers. That kicked off her career as an established photo model.
Gloria Touch (oh, yes, that's her real name!) has had appearances in many magazines. Among the most prominent are FHM Philippines, Maxim's Inside Sack, and the automobile publications DSPORT and PASMAG.
But don't be tricked into thinking Gloria is just another pretty face! This mesmerizing beauty is also an intelligent and highly educated young woman. She graduated from Western Washington University with a business degree. Gloria has a day job as a broker and is an active member of the Commercial Brokers Association.
But this bootylicious hottie also likes to have fun! On the weekends, she transforms into DJ Glo to blast beats at a popular Seattle club. Apart from that, her hobbies are painting, drawing, video games, and snowboarding.
---
Siray Kong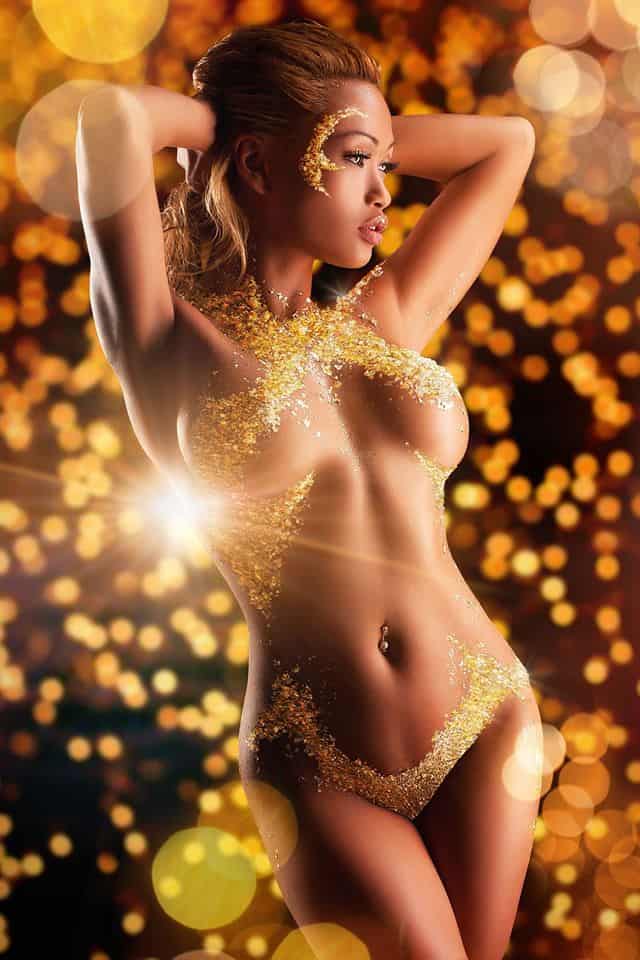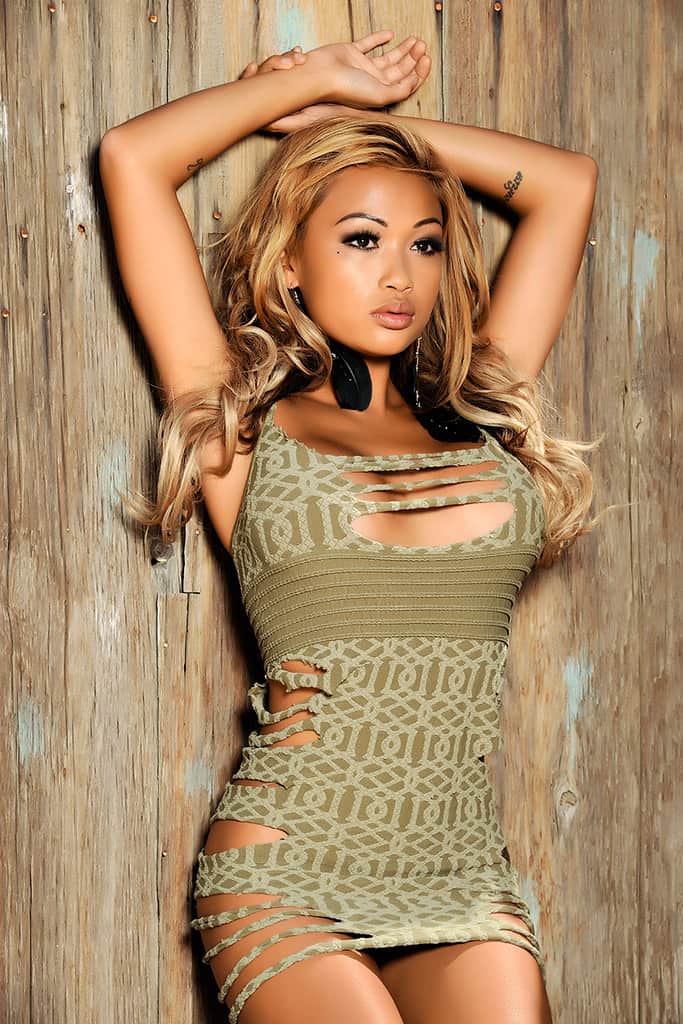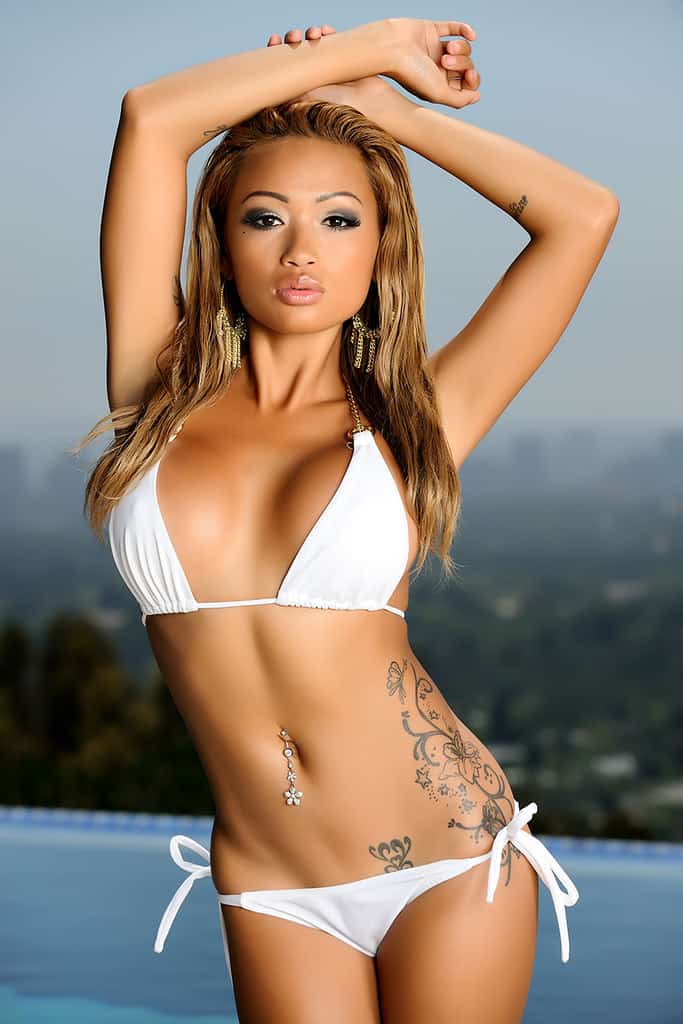 The next belle on our list is the half-Thai, half-Cambodian Siray Kong. Although her parents are Cambodian, she was born in a refugee camp in Thailand. She later moved to the U.S. and grew up in Minnesota with her mom. At present, she lives and works in California.
This pouty hottie has ample experience in modeling, but she is also a pro beautician. She has done magazine shoots, fashion shows, music videos, and auto shows.
This bosomy seductress was the official spokesmodel for Marc Ecko Unlimited Donz Wheels. Apart from that, she has her own T-shirt and swimwear line and is working hard on her first album.
In her spare time, she loves writing poetry and drawing. Siray also enjoys drinking beer and eating fast food. But we would never have guessed it from her toned body and rock-hard abs!
---
Sulina Pa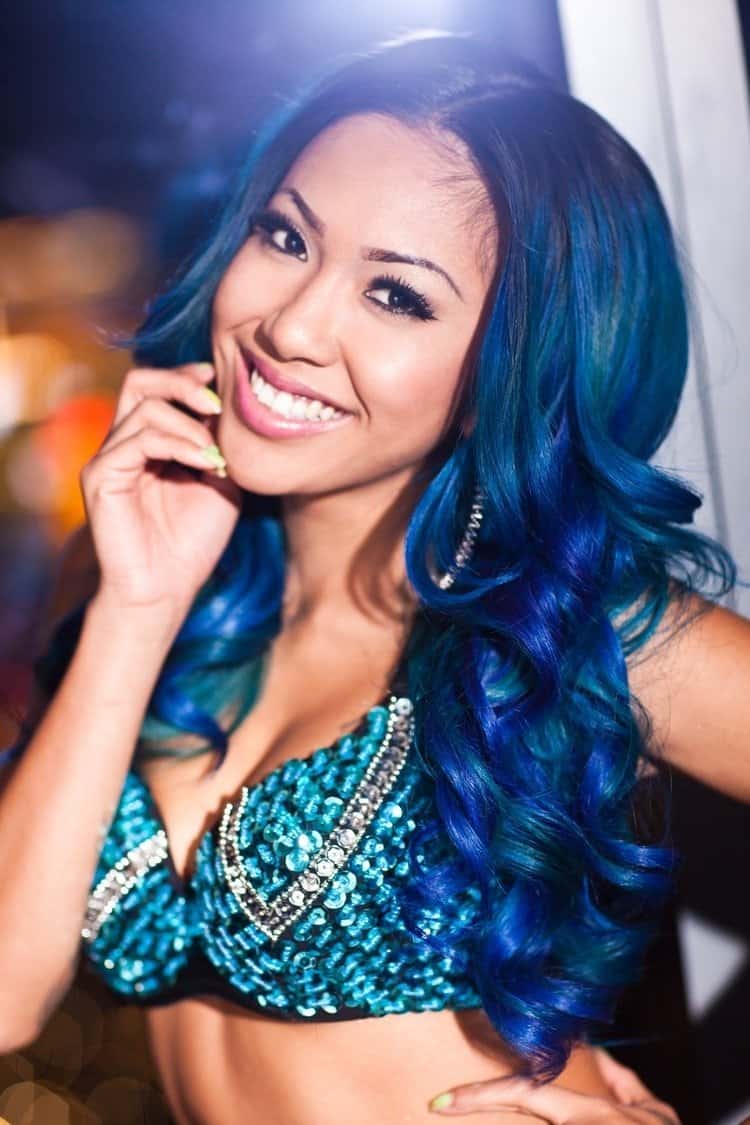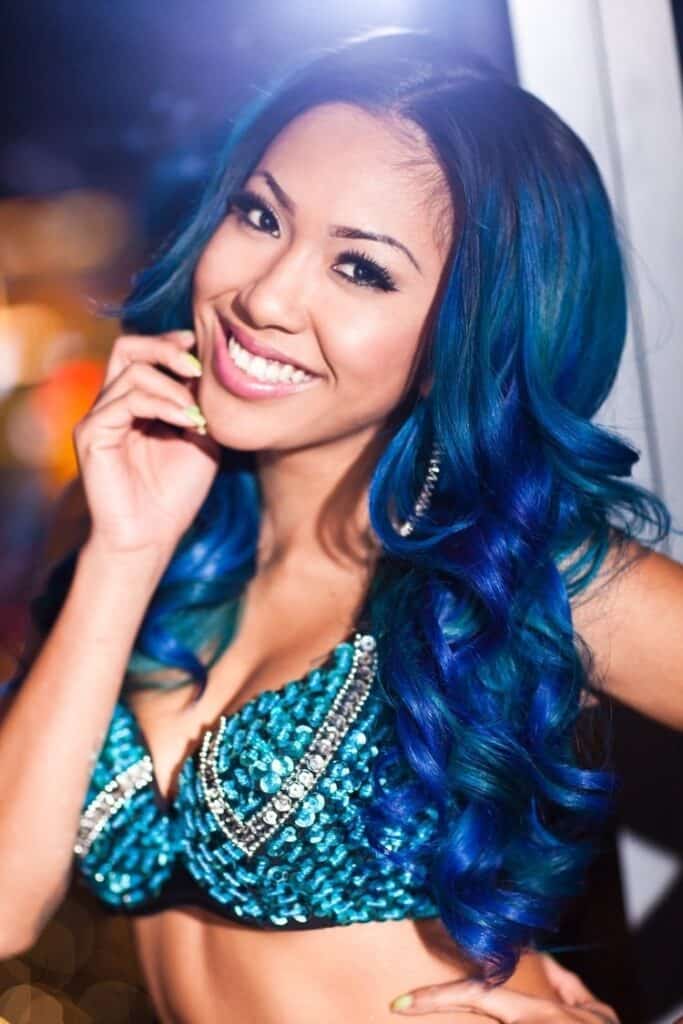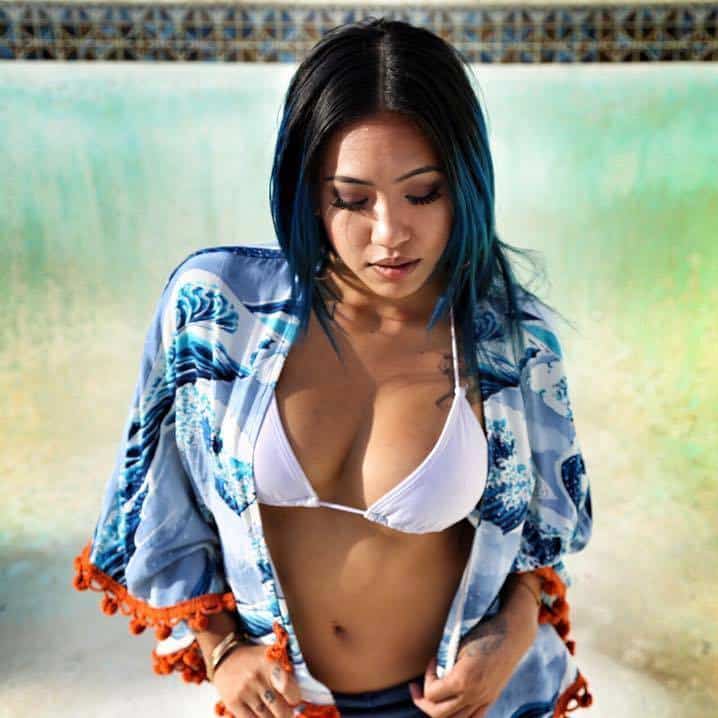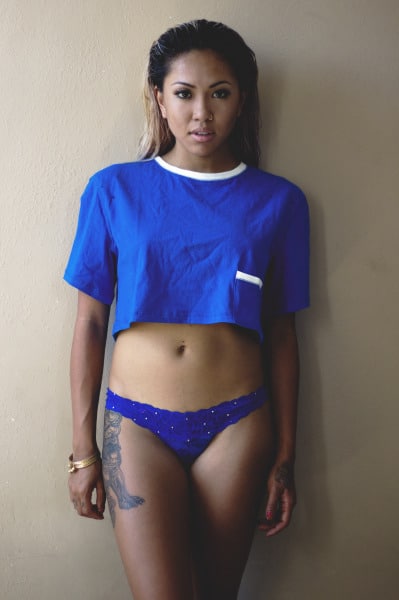 Sulina Pa is a 23-year-old singer and DJ from Los Angeles. She is of Cambodian descent, which is apparent from her full lips, cat eyes, and high cheekbones. Oh, and did we mention her glowy, olive skin?
Although she has an equally stunning sister, Sudana (who is also on our hottest Khmer women list!), you will never mix up the two. Sulina is a verified beauty whose signature is the color blue. And we're talking everything — blue har, nails, makeup, outfits… you name it, she has it!
The blue-haired, tattooed knockout used to work as a waitress but is currently keeping herself busy singing and DJ-ing under the name Su Blu (no surprise there!).
Sulina lives in Long Beach, CA, with her hubby and their dogs. She leads the life of photoshoots, studio recordings, and clubbing every night, as evidenced by her YouTube channel.
If edgy women who like to live on the wild side are your cup of tea, then Sulina Pa is your kind of girl!
---
Meng Lau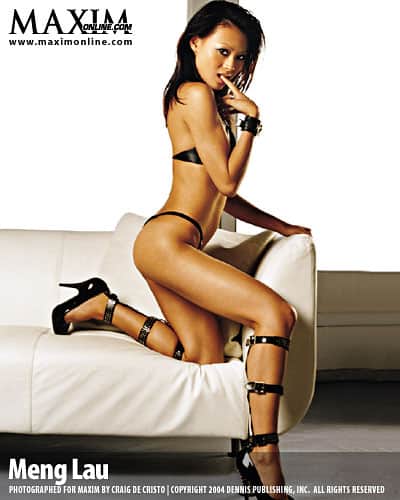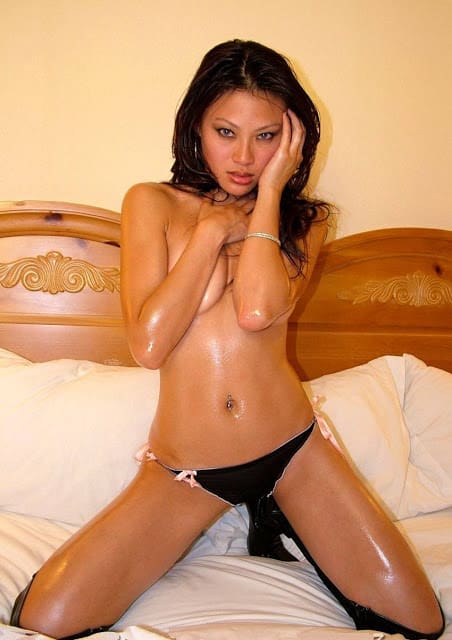 Meng Lau was born in Cambodia in 1986 but moved to the U.S. with her parents at the age of nine. However, she nurtures the relationship with her relatives from her homeland and still speaks fluent Khmer.
Meng is another sexy lady who's also got a degree under her belt. She graduated as a nurse and has also worked as an office manager for a while.
Currently, Meng Lau is a professional lingerie and swimwear model. She appeared in many publications, including Maxim and Stuff. Maxim named her "America's hottest doctor's assistant," and Stuff mag dubbed her a "Neighborhood Knockout."
Occasionally, Meng indulges in professional female wrestling, when she goes by her alter ego, Empress Sayuri. She is also quite apt in boxing and Mixed Martial Arts. We sure wouldn't mind being knocked down by this hottie!
---
Kelleen Lim Chea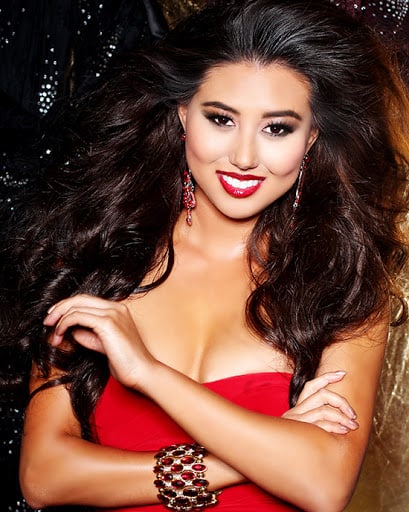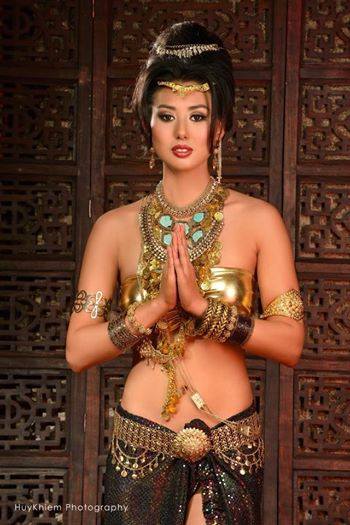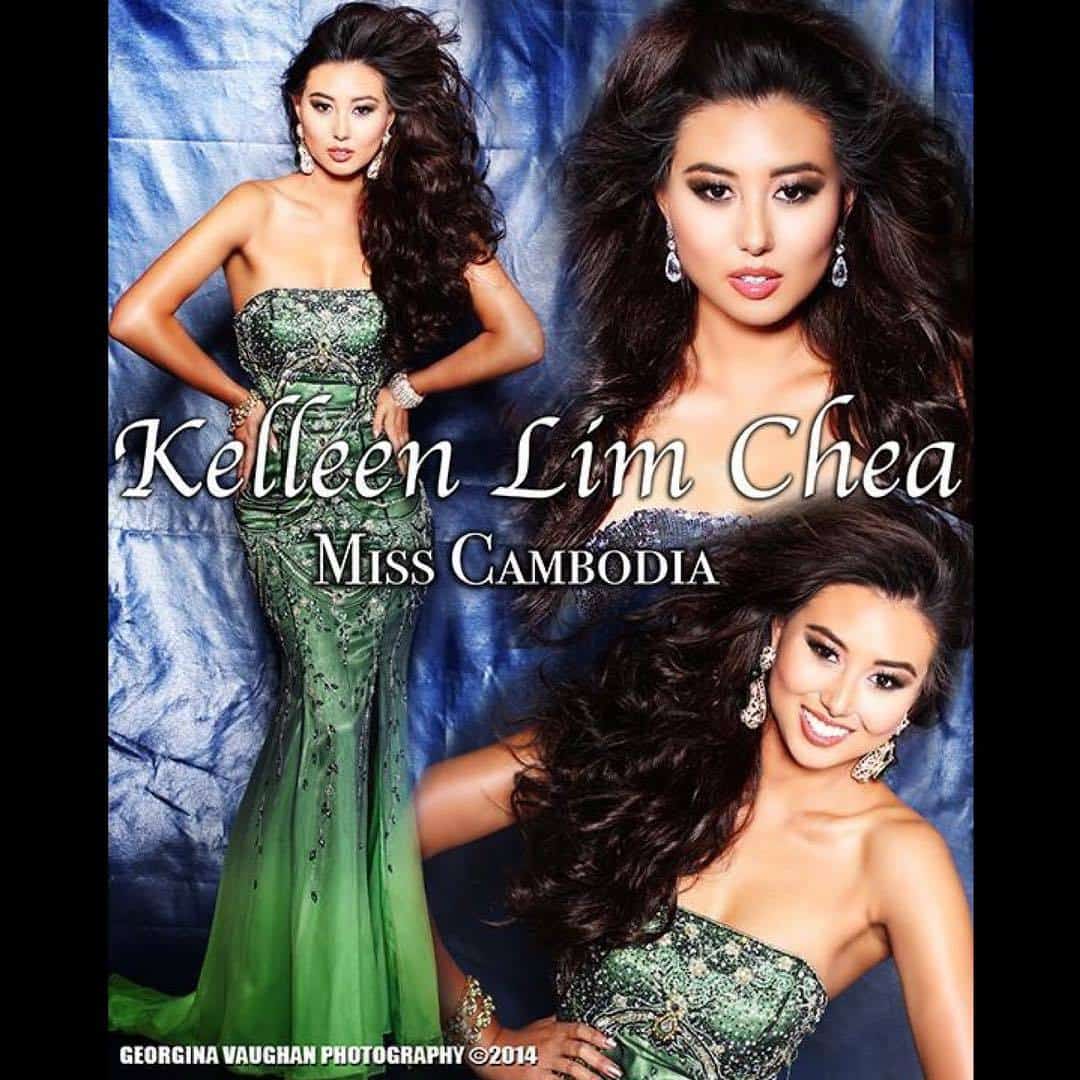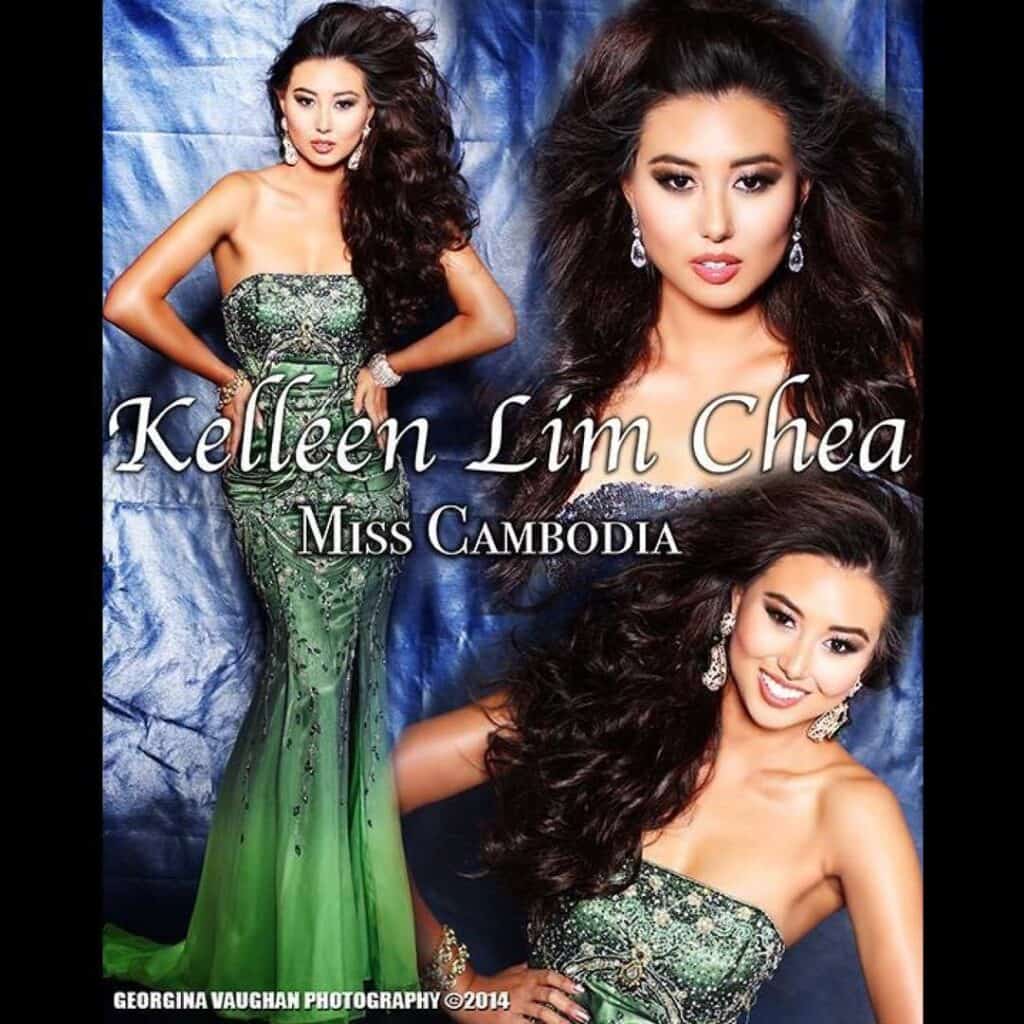 Kelleen Lim Chea comes from a rich family with a political background. After they fell under the suppressive Cambodian regime, her family emigrated to the U.S. when she was still a kid.
Kalleen grew up with a passion for the sciences. Although she wanted to be a pediatrician at one point, she ended up getting a degree in chemistry. For a time, she worked as a chemist in the oral and skincare industry.
However, to the insistence of a friend, she started attending beauty pageants. Eventually, she ended up becoming the first Cambodian to win Miss California in 2014 and Miss National U.S. in 2015.
This hottie is also a devoted philanthropist. She is a member of the Boys and Girls Club and the Make-A-Wish Foundation. Both organizations support children who want to get into programming. Also, she is an ambassador at the Academy of Music for the Blind.
Most recently, she has set her sights on acting. You can see her flaunting her stuff in the movie Fast and Furious 7. Is there anything this sexy Khmer woman can't handle?
---
Angel Sursok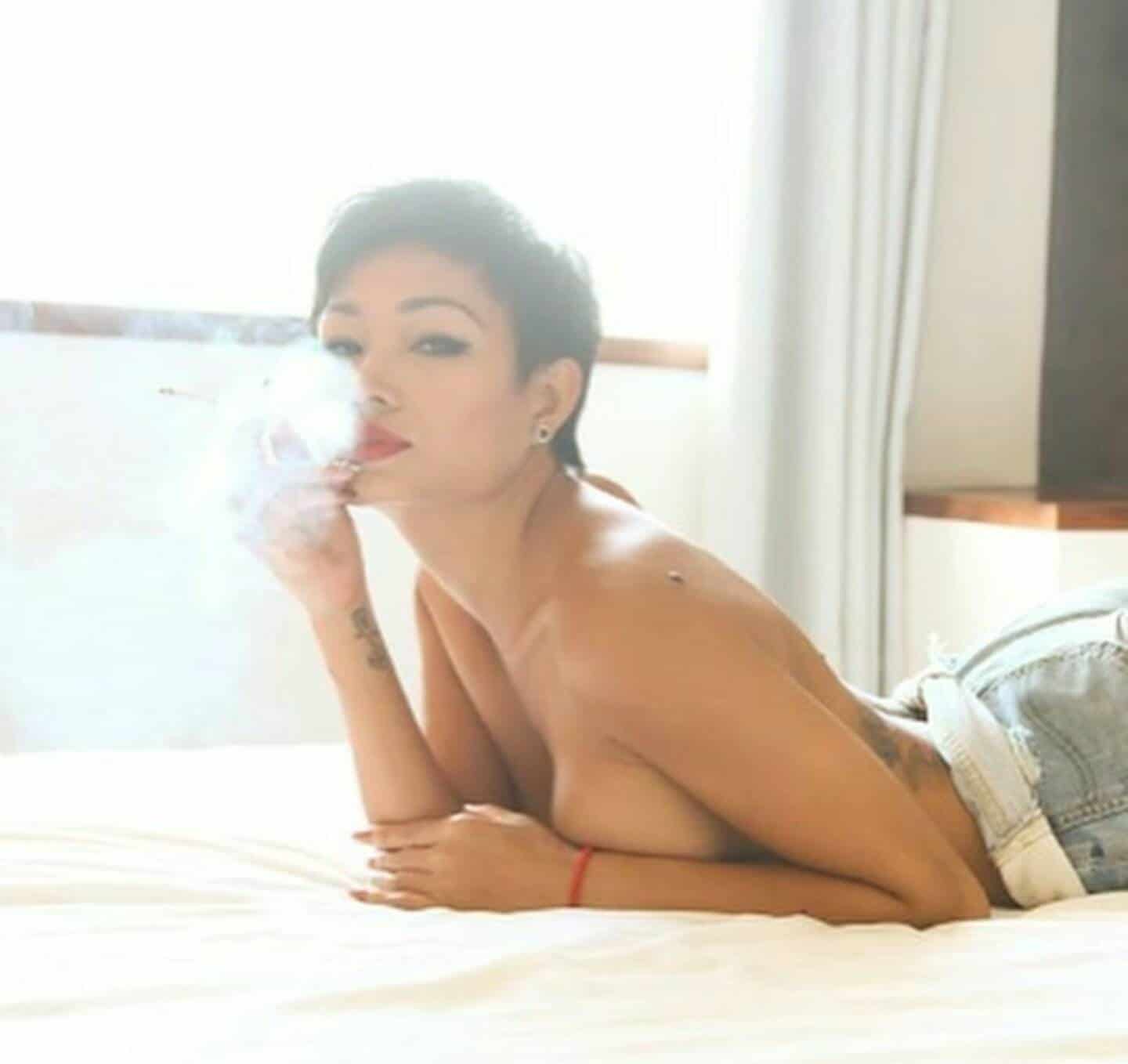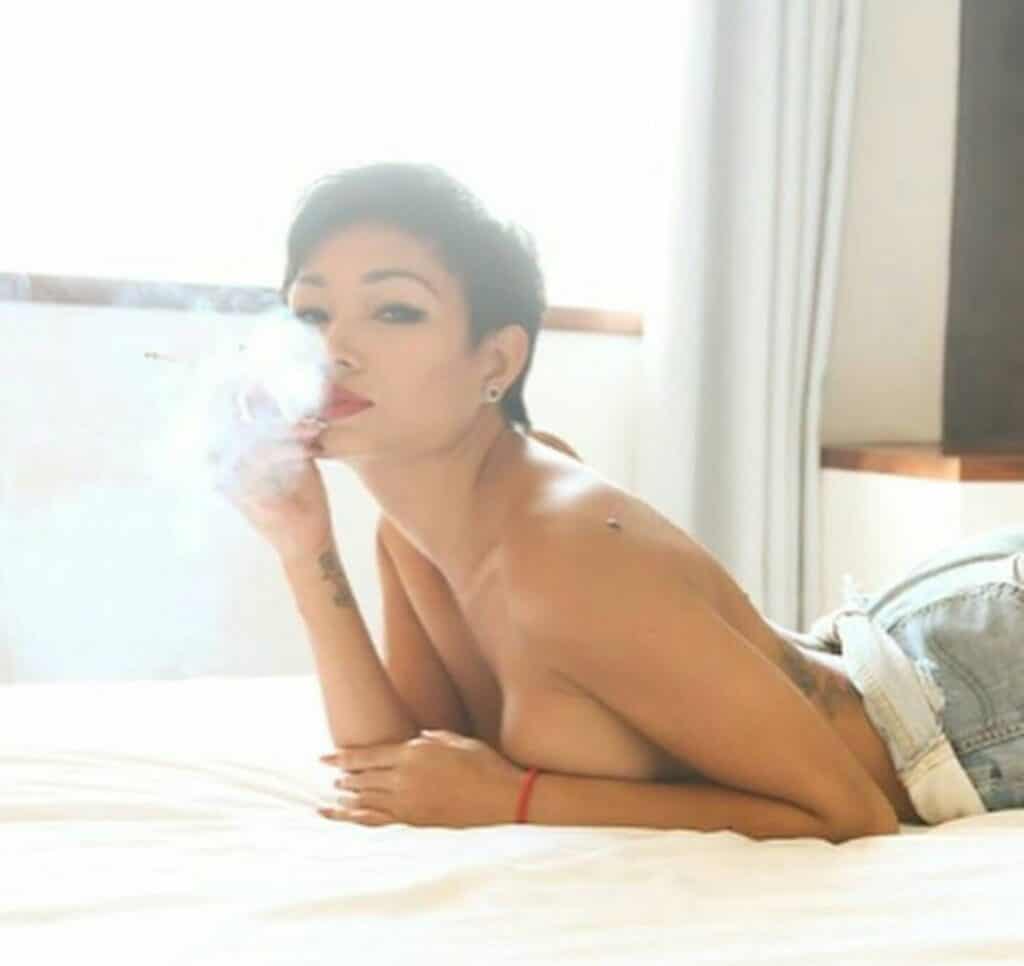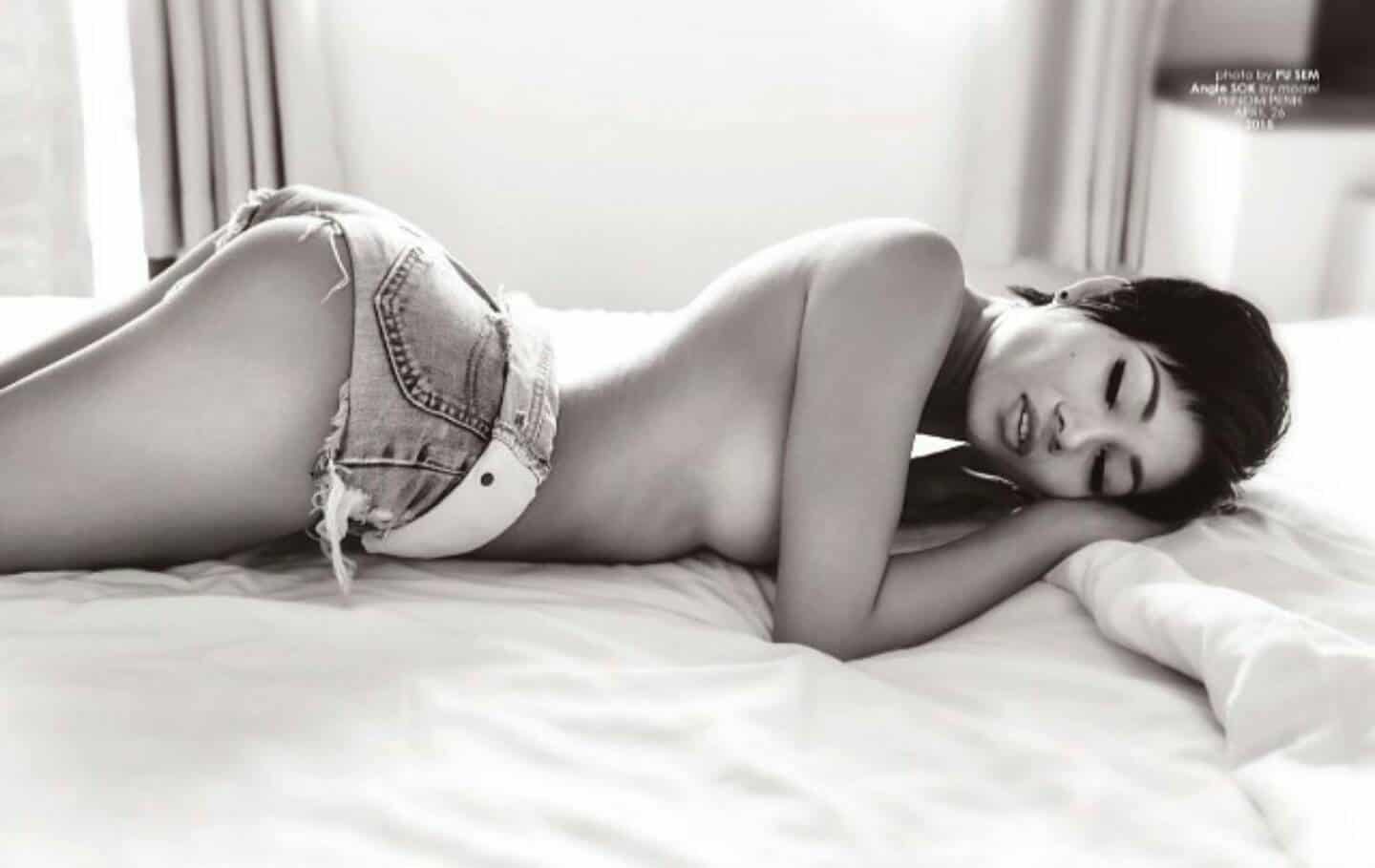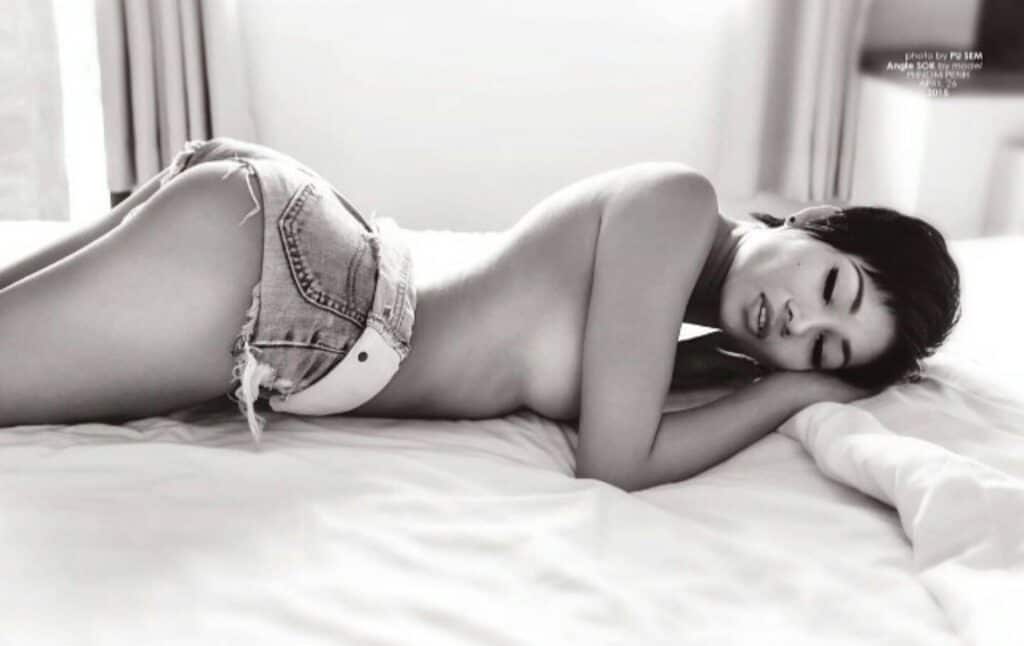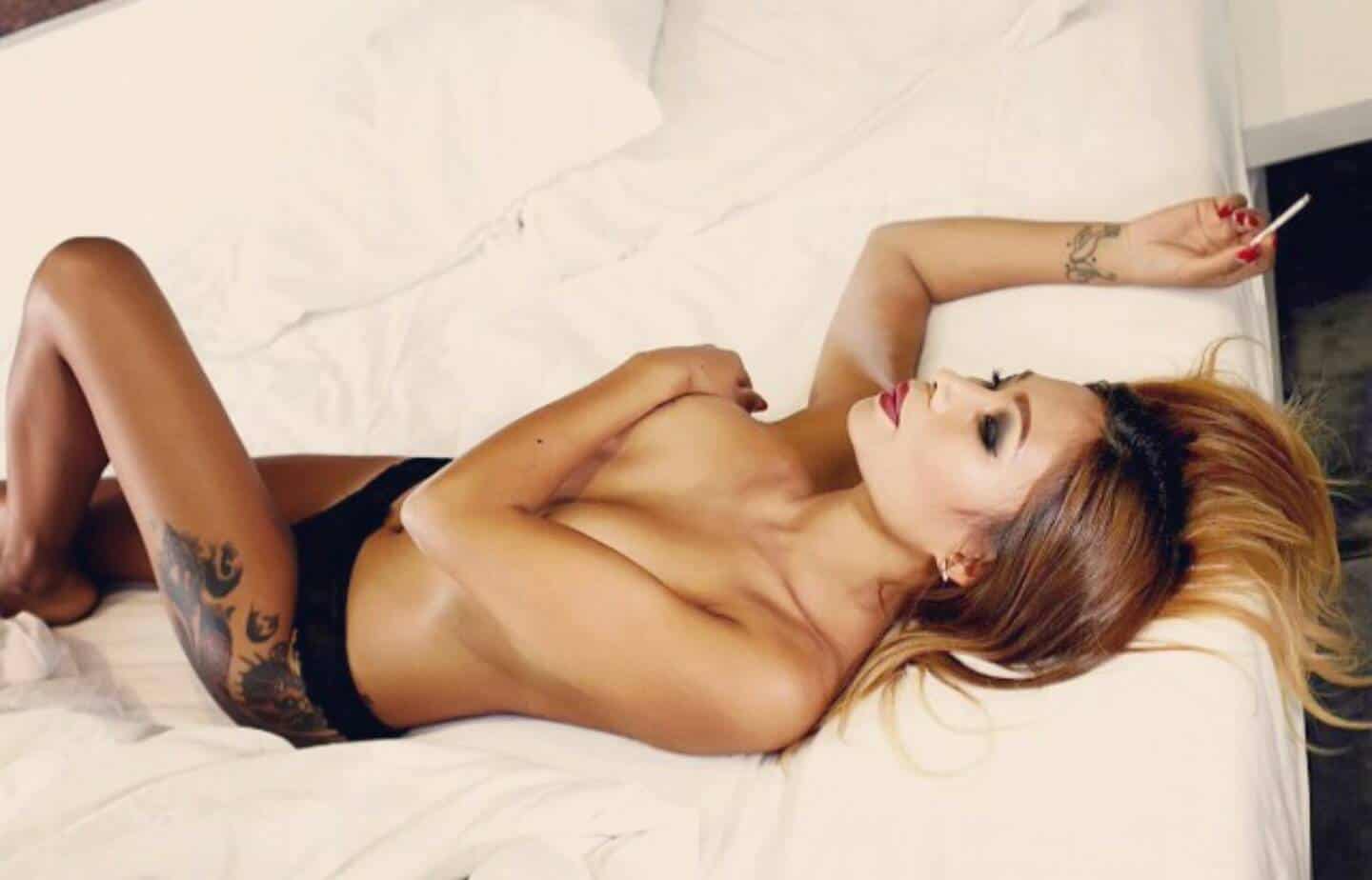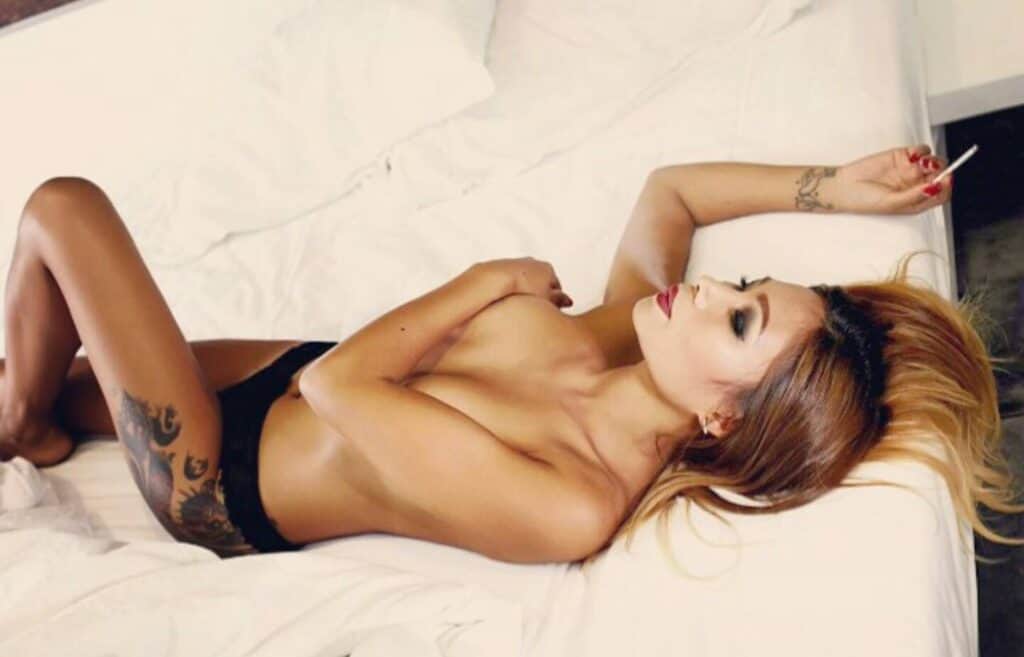 Angel Sursok is one of the beautiful Khmer women famous for posing topless and semi-topless.
However, Angel is more than just another sexy chick. She used to be a coveted photo model for numerous men's magazines. But recently, she has taken her career in another direction.
Today she works as a photographer, fashion designer, and stylist for Phnom Boutique in Phnom Penh. You can see her posing in her own creations for the brand on its official Instagram and Facebook pages.
---
Lyla Dee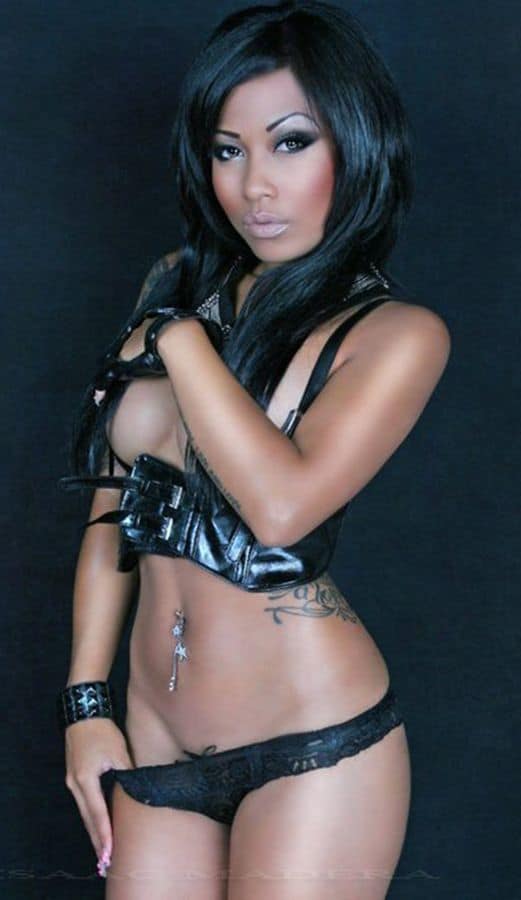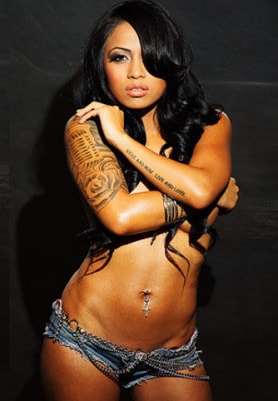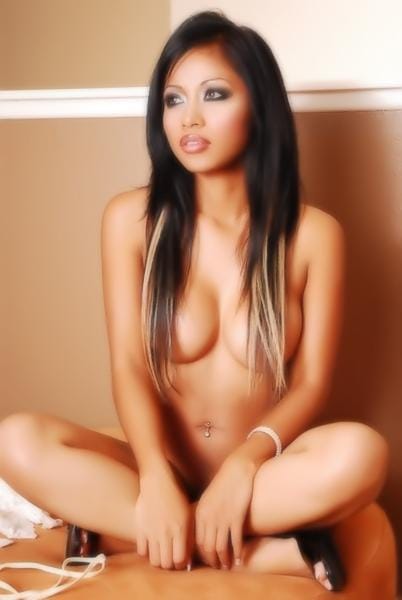 Lyla Dee has Cambodian and Indian roots. Her mother is Heang Molina, a renowned Cambodian singer, so it's no surprise that Lyla also has a talent for music.
However, she grew up to be a successful model. At the age of 11, she started doing talent shows. By the time she turned 18, she was already a staple on various magazine covers and Billboard lists.
In her spare time, she enjoys reading, traveling, and trying out new foods. She has recently returned to the recording studio and is working on her first album.
---
Truong Thi May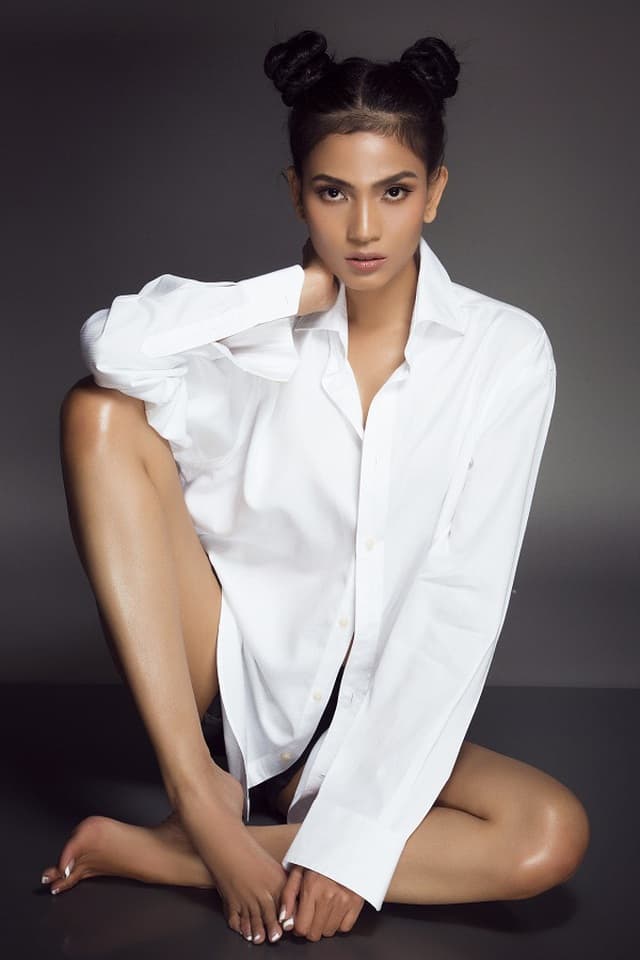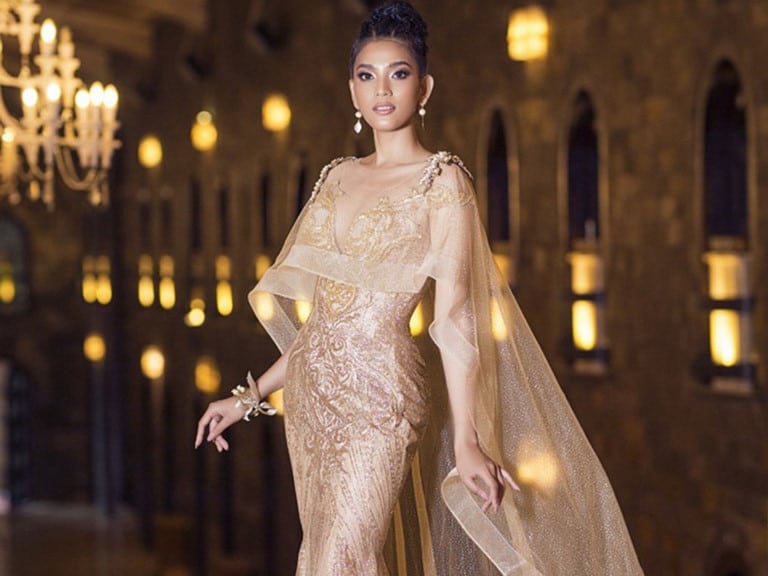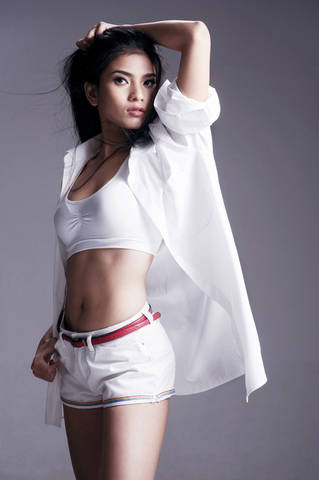 Truong Thi May was born in Phnom Penh, Cambodia, in 1988, but grew up in An Giang, Vietnam.
This 172 cm tall seductress became Miss Universe Vietnam in 2013, establishing herself as a world-class model. But she also does charity work as the ambassador for a children's heart transplant organization.
In her free time, this sexy lady enjoys traveling, dancing, and boxing. Being a vegetarian from the age of 13, she dreams of one day opening her own vegetarian food store.
---
Sudana Pa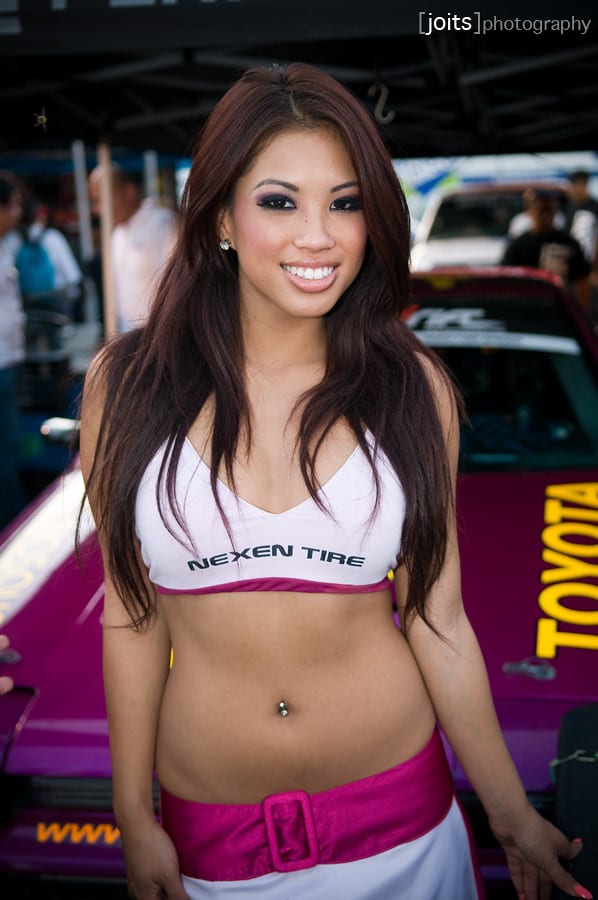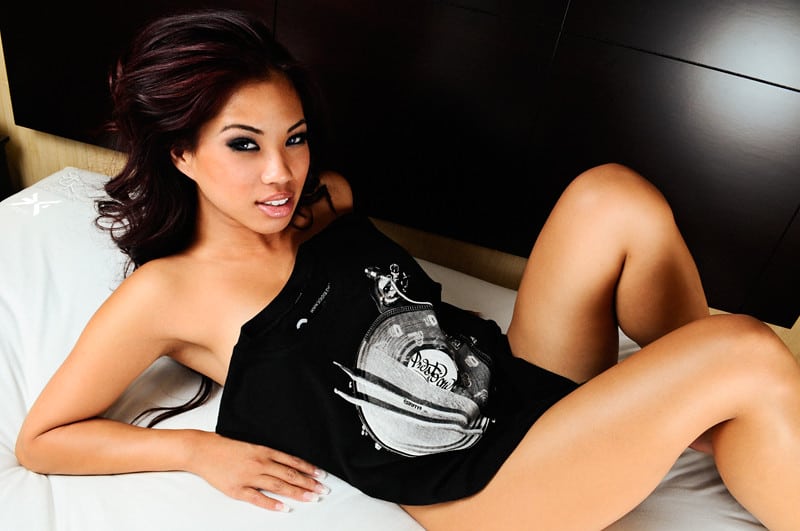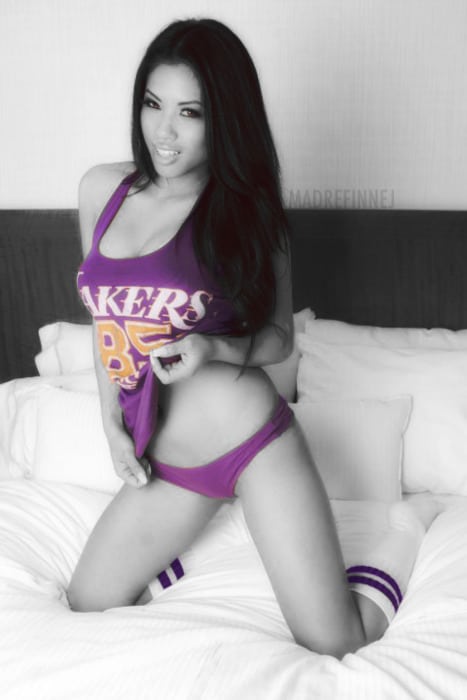 Sudana Pa has a mixed Cambodian, Thai, French, and Chinese origin, which makes her beauty unique in our book. She is the gorgeous sister of another sexy Khmer woman on our list, Sulina Pa.
Although Sudana started her career as a gogo dancer, she is now a recognized model and makeup artist. Another gig she's well-known for is being one of the international Playboy bunnies. If that doesn't testify to her sex appeal, we don't know what does! You can also see her working in Las Vegas nightclubs.
---
Jess Hien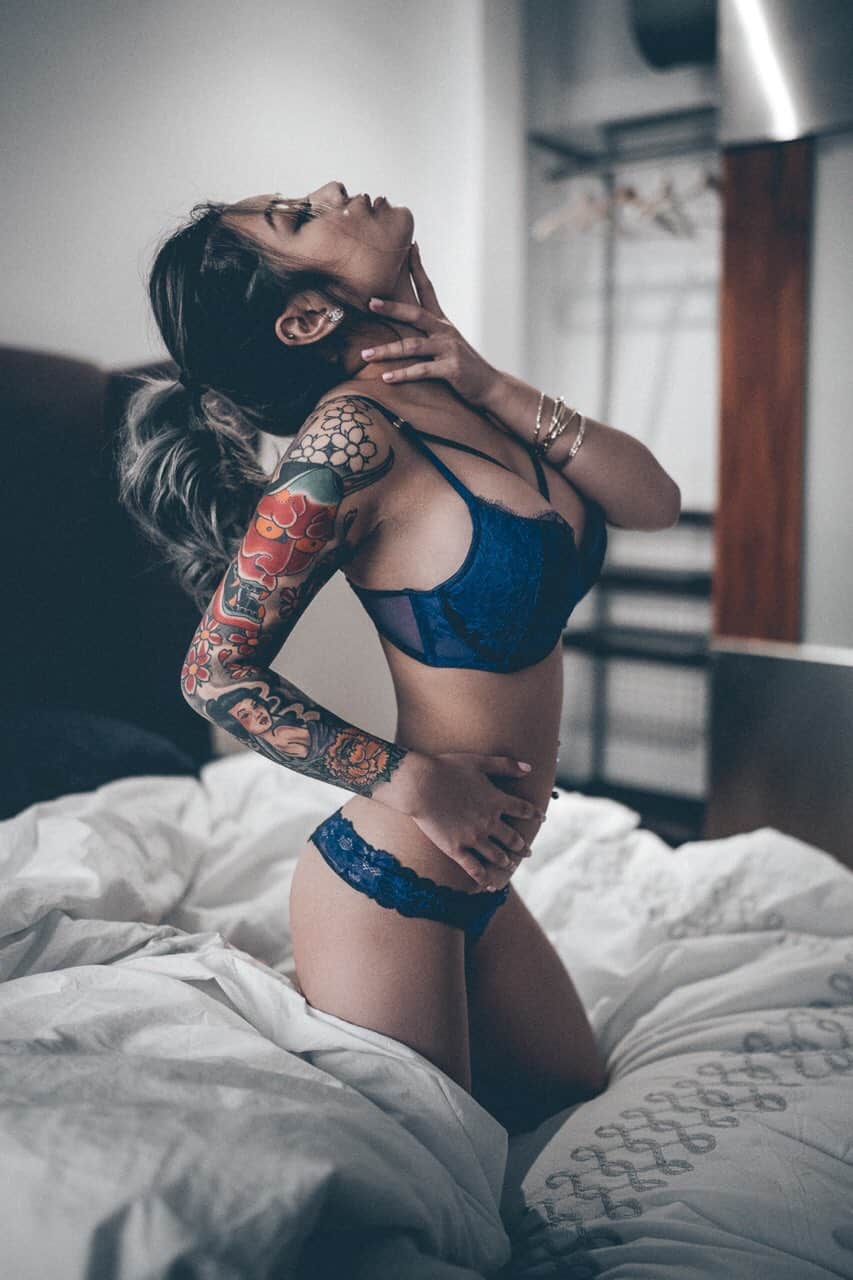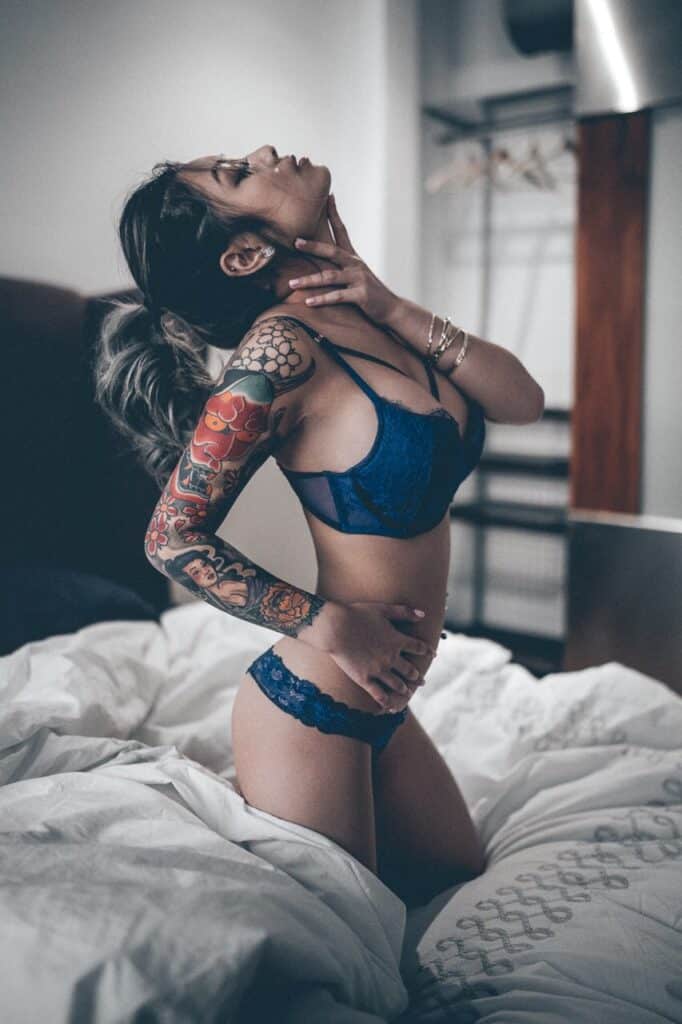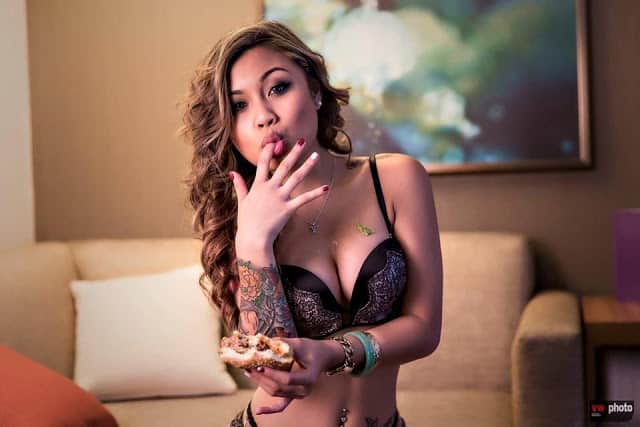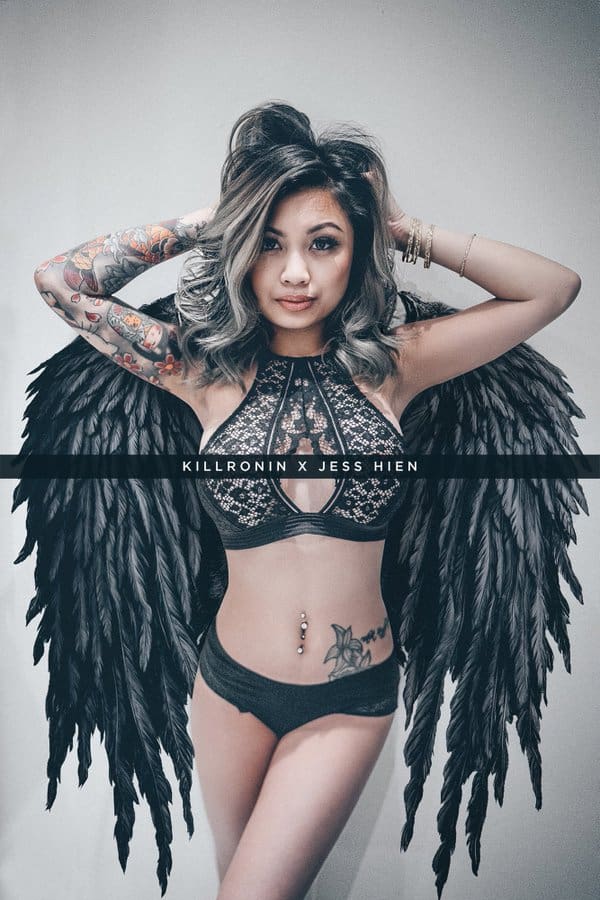 Jess Hien is another Cambodian-Chinese temptress on our list. She grew up in Philadelphia and has lived in Boston.
If you have a taste for pierced, tattooed, and verified tough girls, Jess is the one to look out for! This 25-year old sexy lady is a well-known name in the car and motor shows all over the U.S.
Apart from gracing the pages of car catalogs, she is a licensed nail technician and esthetician.