So, you think you've been everywhere, and done everything? We hate to disagree with you, but we're going to. That is unless you've been to the Songkran Festival in Thailand.
In addition to taking part in one of the most enjoyable festivals on the planet, you also get to spend time surrounded by some of the most beautiful women you can imagine. And all of this in a country steeped in thousands of years of history, culture and stunning natural beauty.
Thai people celebrate the end of the dry season, and their New Year, in a spectacular festival of water between April 13th and 15th each year.
What originally started out as a way of blessing the land, and each other, at the end of a season of drought, has quickly become a national water fight that lasts several days.
The Festival
The first thing to mention is that some smaller towns will only celebrate Songkran for a single day, whereas bigger cities can push the celebration out to last an entire week.
Bangkok plays host to the biggest water fights in Thailand during this festival, so that's where we recommend you visit, and for at least one week if possible.
Celebrating Songkran in Bangkok is about more than just water fights with locals and other tourists  – you'll find yourself surrounded by so many different types of entertainment that you'll struggle to choose just one event to attend.
So, what you get is basically the world's largest wet t-shirt competition during the day, and then party central around Khao San Road at night.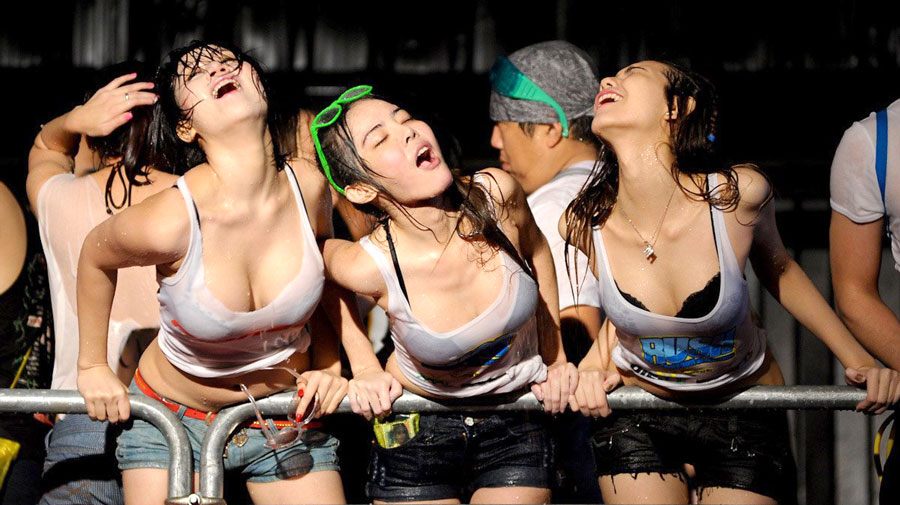 Water Precautions
Locals are obviously used to drinking tap water, but your fragile western biology won't be up to the challenge i.e. don't swallow any water sprayed on you unless you plan on spending several days glued to a toilet seat.
It's also a good idea to not spray or throw water into the face of any locals because it's considered to be very disrespectful.
And powder
Thais will traditionally rub-dry powder on your face as part of a festival blessing, but this can quickly turn messy once you've been doused with water.
The powder will get sticky, clog your pores, and probably leave you feeling pretty nasty unless you can wash it off once it gets wet.
That's why it's a very good idea to bring a bottle of clean water with you, even though that probably seems like an insane suggestion for anyone attending a water festival.
See through clothing
For those of you brave enough to get into the thick of a water fight make sure you wear light clothing, avoid light-colored clothing, and ideally wear a swimsuit underneath your shorts and t-shirt. Why? Well, otherwise you run the risk of being more naked in public than you'd ever planned on at any stage in your life.
Make absolutely certain your phone or camera is protected by a waterproof case, ideally inside a waterproof backpack or bag that you keep with you at all times.
It's also not a bad idea to bring a waterproof bag containing a change of dry clothes with you.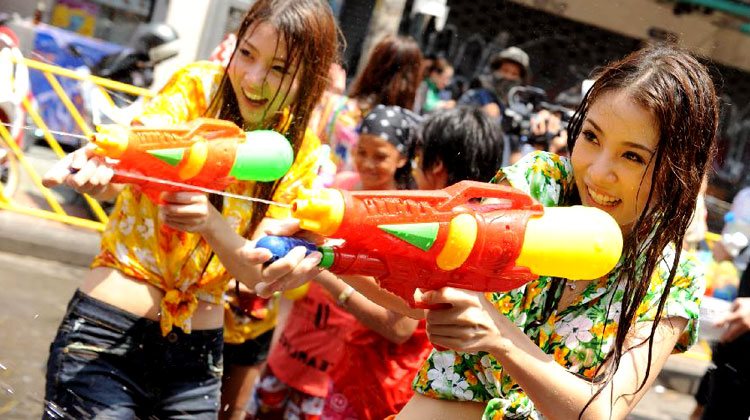 Meeting Girls
Followers of Wherewomenchaseyou.com are obviously as interested in the local women as they are in the festival, so you're probably wondering where are the best places to meet and hook up with local girls.
Before we give you our tips on the best dating hotspots in Bangkok we're going to talk about relationships with Thai girls, so you know exactly what you're getting yourself into. After all, the Songkran Festival is going to be your best opportunity to meet local girls by the hundreds.
Thai girls can be a slow burn at first, so don't expect them to come flocking to you. In fact, the only Thai girls you really need to watch out for are the ones who introduce themselves to you first, because they're either a ladyboy or a street pro.
Either way, you'll get something you don't want. Unless of course, you're into your girl having the same equipment as you, in which case rock on and have a great time, but just know what you're getting yourself into.
Sincere girls
The Thai girls who are actually looking for love, and not just $20 worth of love, are shyer and will wait for you to make the first move.
They'll want to learn everything you're willing to teach them about your country, your culture and yourself.
Yes, that's a complete change to the western women who will happily spend endless hours boring you with stories of how wonderful they are.
Enjoy the attention of the Thai girls, and use these opportunities to get your gentle seduction groove on.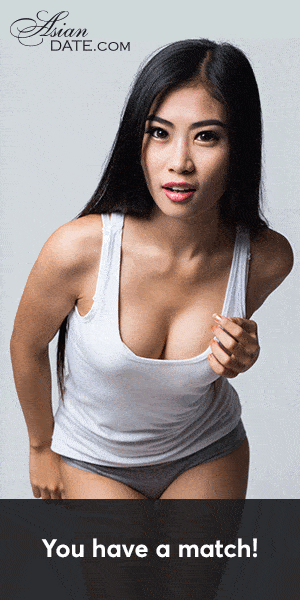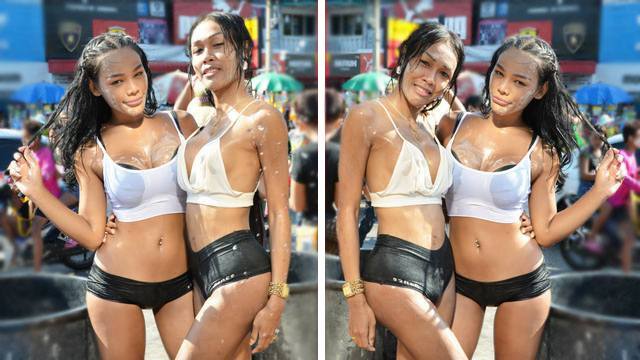 Best Places to Meet Girls During the Songkran Festival
You'll find it a lot easier to meet Thai girls during the Songkran Festival simply because everyone in Bangkok is out to have fun.
How about bars?
Traditional dating wisdom says you should hang out in bars, but the bars are going to be crammed full of other farangs just like you, every single one of them looking to meet and greet with as many Thai girls as they can.
So, we'd suggest avoiding bars as a way of meeting girls, which does double duty of helping you to avoid the bar girls, too i.e. you're not going to get mugged in your sleep.
If you want to spend a few evenings hanging around the bars in Songkran to test your luck, then be our guest, but you risk being just another face in the crowd.
Parks
Thais love hanging out in parks when they have time off work, so make sure you set up shop there for a day.
Don't make it obvious that you're looking to meet girls because that's one of the quickest ways to attract the wrong kind of attention. Instead bring along a bottle of water, a blanket and some books and just chill out.
If a Thai girl makes eye contact with you then you should return the favor, but don't let the eye flirting go on forever or you're going to come across like one of those weird guys who stare at girls but never talks to them. Grow a pair, get up and go talk to her if she seems interested.
Shopping Malls
Shopping malls are the other ingredient in our Bangkok dating secret sauce. They're literally untapped when it comes to meeting Thai girls. Most guys don't bother thinking past trying to meet girls on the street, or in bars.
So, shopping malls can be your dating oyster for breaking the ice with a pretty much endless supply of local girls, and even some tourists if you're not having much luck with the locals.
The other thing is that Thai women love shopping more than pretty much anything else in the whole world, so play to that by asking them for advice, or even just something stupid like asking them for directions to a store in the mall.
This gives you the perfect opportunity to be vulnerable around them, and for them to ask you why you're there alone i.e. no girlfriend on your arm.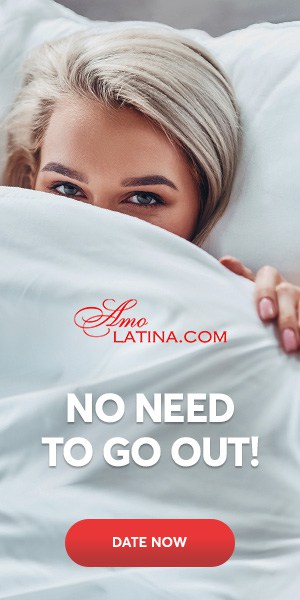 There are plenty of malls in Bangkok for you to hang out in, but our top tips are Central Embassy, Terminal 21, Pantip Plaza and Siam Paragon.
Heck, even Tesco is a great place to meet Thai girls. Yes, try to get your head around that, but how many guys do you see in shopping malls back home? Exactly!
Anywhere there's food
All the bars, cafes and eateries near any university or college are also great places to meet pretty young Thai girls.
Not only are they pretty and young, but they've also invested in an education, so you know they want to build a better life for themselves, and not just become another bar girl fellating farangs for $20 a pop.
For most female university students this is their first time away from home, so they want to experience everything the world can offer, hopefully including you.

Where To Stay
Getting a hotel or apartment in Bangkok won't require you to sell a kidney, or remortgage your home.
In fact, you're going to be blown away by just how much value you can get when booking into a hotel here during a short stay, or an apartment if you plan on sticking around for a few weeks.
Even the hostels here are nicer than you'd expect, and can provide you with a clean, secure room for about $15 per night.
If you can afford $50 – $75 per night then you can start looking at hotels like The Aetas Lumpini, the Arcadia Suites, the Admiral Suites, or the Holiday Inn Express, for example. These are all considered to be mid-range hotels, so they won't break the bank.
Those of you with the flexibility to spend $100 – $200 per night on a hotel room will find themselves living in the lap of luxury for their entire trip.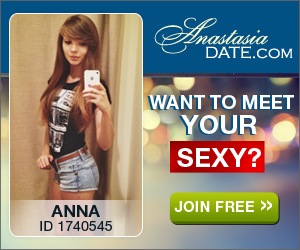 We're talking rooftop bars, horizon pools, private boats, world-class food, and the kind of service you'll struggle to find in hotels anywhere else in the world.
The Siam Hotel is amazing, as is The Okura Prestige, and the Mandarin Oriental. If you can afford to stay in any of the hotels we just mentioned, then we think you owe it to yourself to do just that.
Your Journey
Suvarnabhumi International Airport is the main international airport in the region, and is the safest and quickest one to arrive in.
Typical of most major airports it's located 30km away from downtown Bangkok, but unlike other major airports it's only going to cost you US$6 to get from the airport to your hotel in downtown Bangkok.
If you can't stretch to spending six whole dollars on a taxi then you can take the bus instead – that's going to set you back about US0.80c
Most major European and North American airlines fly to Bangkok, either directly or with a stopover in another country. So, you can check out flights with SAS, Turkish Airlines, American Airlines, Air China, Emirates, and British Airways, among many others.
The Songkran Festival offers you a completely unique way to experience Thai culture, and to meet Thai women. If nothing else you can treat it like a bucket list item, because we know you won't regret going.
And there is one more no-holds-barred Thai super-party to check out and they call it the FULL MOON party.