When you initially come upon this website, and you're a guy, you will see some photos of amazing looking women. I would guess that not a lot of women visit the site, or if they did, they would quickly move on.
Once you have stopped ogling the lovely ladies presented for you, check out some of the articles. A quick read of the site and you will, should realize something very quickly. There is NO membership. There is nothing to join.
International Love Scout is a free service provided for men that might be looking to find a partner from another country.
Over the past 15 years, and particularly the last 8 or so, there has been almost an exodus of men from countries like the USA, Canada, UK, Australia, and many of the European countries, notably Germany, who are looking for marriage or a relationship with women from non-western countries. This website gives you a lot of information about:
The best International Dating Sites
The types of women you are likely to meet online from each of the countries
What to look out for when chatting with women
What Dating websites charge and the services they provide
The best countries in which to find your match
Dating profiles of some of the better prospects
Clarification of certain incorrect perceptions about courting women from other countries
If I were to make a criticism of the site, it would be that the term "Mail Order Bride" is used too often and is rather irrelevant. Not many people refer to international online relationships as trying to buy a mail order bride anymore. It is a very acceptable form of developing a relationship and in fact, it is a multi-billion dollar industry with a multitude of dating sites and available women from many countries.
There are a couple of dating sites that even go as far as organizing overseas trips to meet women and they can also help with the visa process so you can bring your new wife or girlfriend back to your home.
Yes, it all costs money but probably a damn sight less than dating a woman in your own country. You do the math. With international dating being such a large industry and websites charging for services, then that usually means the business is ripe for scams. And boy! Do they exist?
Enter The International Love Scout, which devotes itself to weeding out and rating these services and warning of scams so that you don't become another victim. If you read about a couple of older guys just recently who lost $600,000 and $325,000 respectively because they were duped by some opportunistic gold digger females, you wonder if they had read up a bit more about their women on a site like The International Love Scout, they might not have lost that money!
Navigating the Site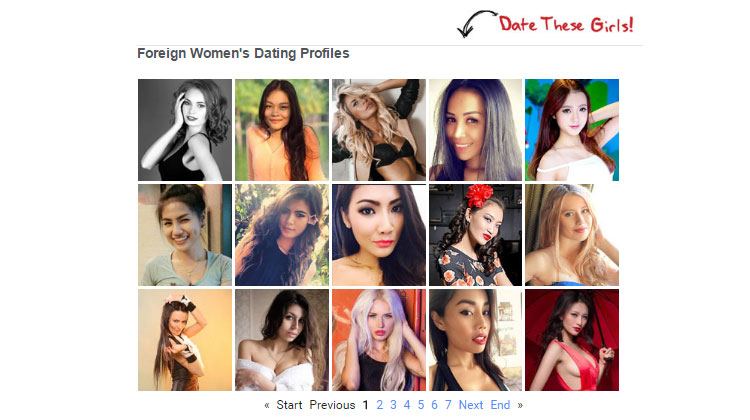 Dating Profiles – On the top left-hand side of the website you will find the Scout's famous dating profiles. If you are into fat, unattractive women, then move to another section. The dating profiles are the pick of the bunch from all the different sites.
The women are stunning but down to earth and intelligent. If you like looking at exquisite women, then you might find yourself stuck in this section for a while. But you can dare to dream! They are all available.
Articles – The information in this section, below the profiles, should be read, particularly about World Travel. Some info about what happens when you land in an overseas country to meet a girl is better than none. The advice and stories have been written by men that have been there and done that.
Top 10 Dating Sites – This section speaks for itself, and the rating is based on the costs, the quality of the girls, the number of dissatisfied customers, questionable practices by the site, and value for your money. The ratings are checked regularly, and if you can get into the top 10 in what is a very competitive business now, then you are doing things right as a dating service.
Top 10 Destinations – Who knows why certain cities have an abundance of beautiful, single and available women? Nobody knows whether it's geographical, the economy, the poor quality of males in that country, the diet, or what! The International Scout has checked them all out, and they are rated.
The main body of the website has some great articles about the myths and misinformation being spread about finding a partner overseas. The reports suggest that there is a lot of BS out there about the whole concept of looking outside your own backyard, and one wonders whether unhappy, single, overweight feminists in Western countries have been the main instigators. Read the articles and work it out for yourself.
The rest of the website devotes itself to providing you with lots of information and advice if you care to take it. Everybody is different in the way they approach romance and dating and the articles and ratings given to you by the International Love Scout caters for the geek, the introvert, the extrovert, the Romeo and the everyday guys.
There is one thing that should hit you between the eyes as you work your way through the website, looking at the girls and reading the articles. The women pictured are actually looking for partners in western countries.
Let's face it, they don't get paid to model for a dating site, so what are they doing advertising themselves and trying to attract a man's attention? They are genuinely trying to find true love and a new way of life. Lucky you!
The website doesn't pull any punches and make you think this is all a dream world of beautiful women that don't actually exist. You are told that to make an online relationship work is a lot harder than dating a woman at home. It is certainly not a mail order bride system where you send your money, and a beautiful lady is delivered by UPS. That system doesn't happen anyway!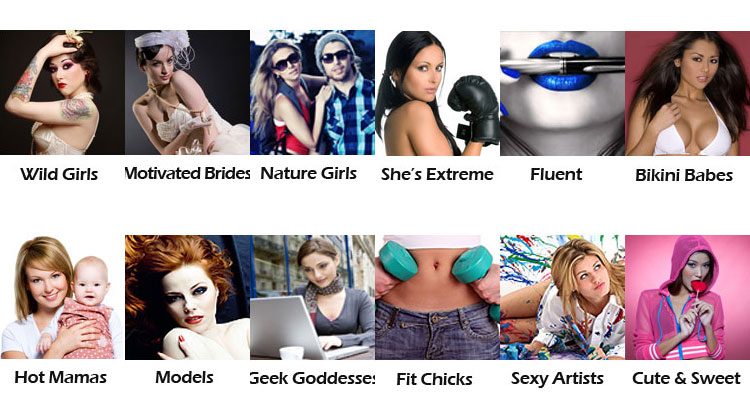 What Type of Woman Do You Want to Date? – The International Love Scout has gone through all the women that they have come across and sorted them into some fascinating classifications. For example, Geek Goddesses, Extreme Girls, and Hot Mamas are three among a whole range of different types. This is a section well worth browsing through.
Wrapping it Up
It's true that the site attracts the lecher in us men by posting some incredible looking women with equally fabulous bodies, but the scary thing is they are all real, and they are all looking.
If you're too scared or nervous to make contact with any of these stunners, then it's best you saunter down to your local bar and check out the scene there. The International Love Scout provides as much information and advice you might need to give you the confidence to start communicating with some of the women and who knows what might happen after that?