International dating sites are so plentiful on the web, now, that separating the legitimate international dating sites from the online dating scams is a daunting task.
To make it easier, I will list the top international dating sites, give you pros and cons of each site and a rating (out of 10).
Note: I started this as a "Top 10 International Dating Sites" article but it ended up at 12, plus 4 honorable mentions so the idea kind of grew a bit. But…
Why International Dating Sites In The First Place?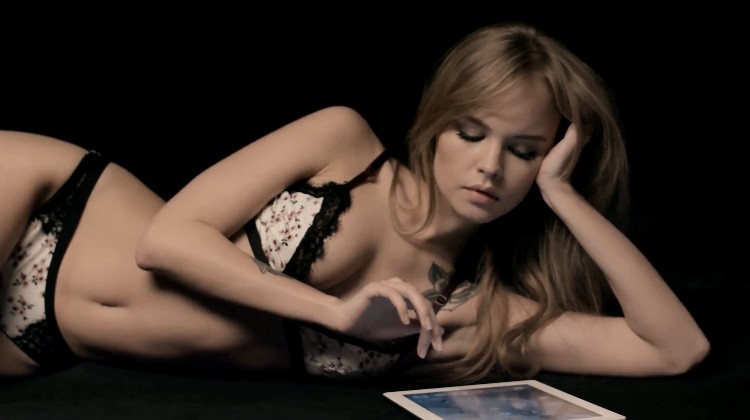 Dating people from the other side of the globe has always appealed to people, so much so that the web seems to have dating websites around every corner.
With the advent of the internet, it's finally easier than ever, and people haven't been shy to exploit them. Anyone daring to venture into this vast world of online dating will face a challenging new world.
Speaking generally, looking for love outside your country is a great idea for lots of reasons. You get to be exposed to new cultures, travel the globe and maybe even learn a new language. All the while, you do it with someone whose company you enjoy.
Maybe you just like the thrill of being outside your comfort zone and the excitement of meeting someone that knows all about a life you've never lived.
What's The Best International Dating Site?
They all have a rating but the best international dating site for you might be something of a personal choice.
Amolatina.com might be the best for one person while Asiandate.com might be the best for another.
That's why we give you the pros and cons of each one, as well as the rating. If you see the pros and cons line up with what you want in an international dating site, then I encourage you to ignore the actual score.
Interracial Dating Sites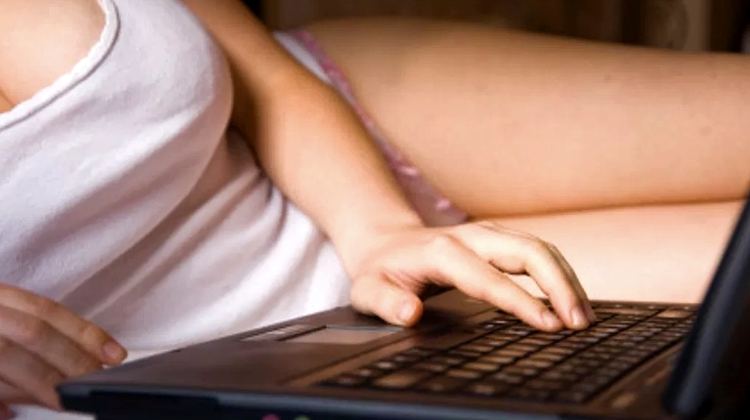 Some of these sites, such as Asiandate or Amolatina, are specifically about finding an interracial partner, not just an international one. Others, like Loveme.com, focus on East Europeans so they are international without being interracial (well, in most cases, though it could be both).
I made no effort to separate the two as most people seeking a woman from another country either have a specific country in mind or they are open to many countries and races.
However you choose to pursue it, though, here are all of the big international dating sites.
As you might guess from the name of the site, it primarily caters to men who are attracted to Asian women more than anything else.
'Asian' in this sense is broad, since it is the largest continent in the world – but it focuses mostly on South East and Eastern women, including China, Japan, Vietnam and India.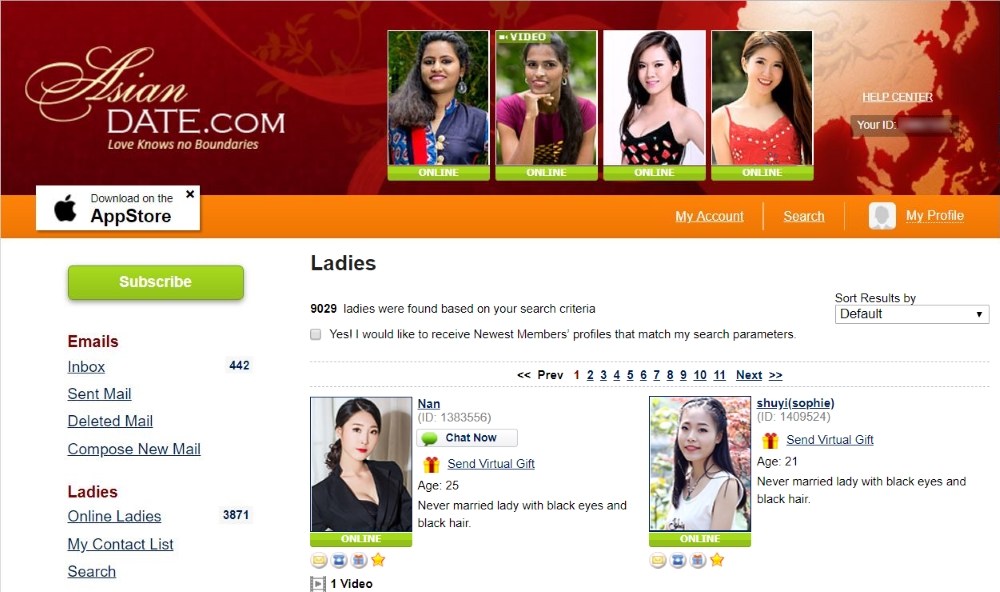 Pros
The first thing to love about the site is that it's an incredibly vast expanse. There are over a million women signed up. This means your voice won't be lost on the void of several other men trying to court the same woman.
The site is also easy to navigate, with the profile providing very detailed information regarding every individual prospect. Things like age, birthday, ideal kind of man and how proficient she is in English are all covered.
It also has a whole host of features that we fell in love with almost instantly. This includes 'Asian Ladies in the US' which does just what you'd think. If you're tired of texting and want to meet up, there's a feature for that, including a video calling feature inside the app itself, too.
The site impressed me with its professionalism and it feels like they thought of just about everything. This is one to beat.
Cons
Which brings us to the downsides of this otherwise excellent site. For one, despite how many people it has on it, most of the members are either from China, the Philippines or Thailand; not enough variety to cater for everyone's tastes. We won't ding ratings for a site being specialized but it's important to mention.
Lastly, in order to enjoy the more extensive features on the site like messaging, video calling or meeting in-person meetups, be ready to cough up some money.
Rating: 9/10
---
Loveme.com is a lot like your typical international dating site, aside from the fact that it's been around since virtually the conception of the internet.
It was founded just over twenty years ago and has made quite a reputation for itself for being really dependable during that time.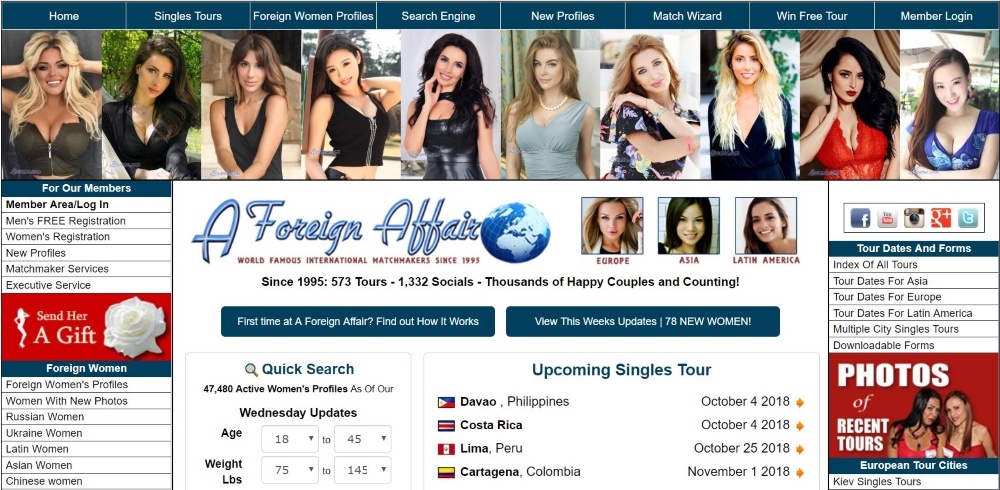 Pros
Thanks to the longevity it's enjoyed, the owners have had a lot of time to refine a few rough patches throughout the site. Among other things, they have offices in a lot of major cities around the world. Their credibility is already assured.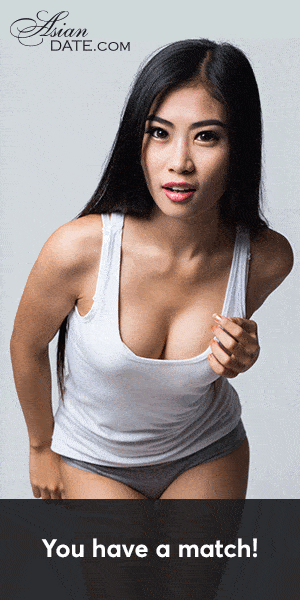 It also has quite a diverse selection of women from all over the globe. Given a bit of time, it's highly likely you will come across someone that meets your criteria for selecting a suitable partner.
The site's design is quite busy, and dare I say challenging for a newbie to get around since there's no tour to get you used to them. Once you do get used to it though, you will start to appreciate the presentation aspect of things.
Cons
The biggest qualm we've got with the site is the fact that they have no way of ensuring your privacy or security on the platform. If you send out any kind of personal information – credit card numbers, pictures, etc – there's no guarantee they won't end up being misused.
It's worth noting that the terms and conditions of the website do state this explicitly, so they can't be held responsible for your carelessness in the event.
I have never had an actual issue with this but that little paranoid voice in the back of my head is there, anyway.
Despite the sheer size of the website, it has found love among people in Russia and former Soviet countries than it has countries in Europe. Running across women that don't have advanced English skills is going to be a common occurrence.
At the end of the day, the women on here are extremely lovely and it's a great website to start from for anyone new to the dating game. If you're in the market for a Russian or Ukrainian woman, etc., there's no better place to search.
Rating: 8.5/10
---
Behappy2day takes the cake among the international dating sites for being the best site out there in terms of personalization. Upon signing up, they ask you a few details about yourself and run a neat little algorithm in the back end that determines what kind of woman they think you will like.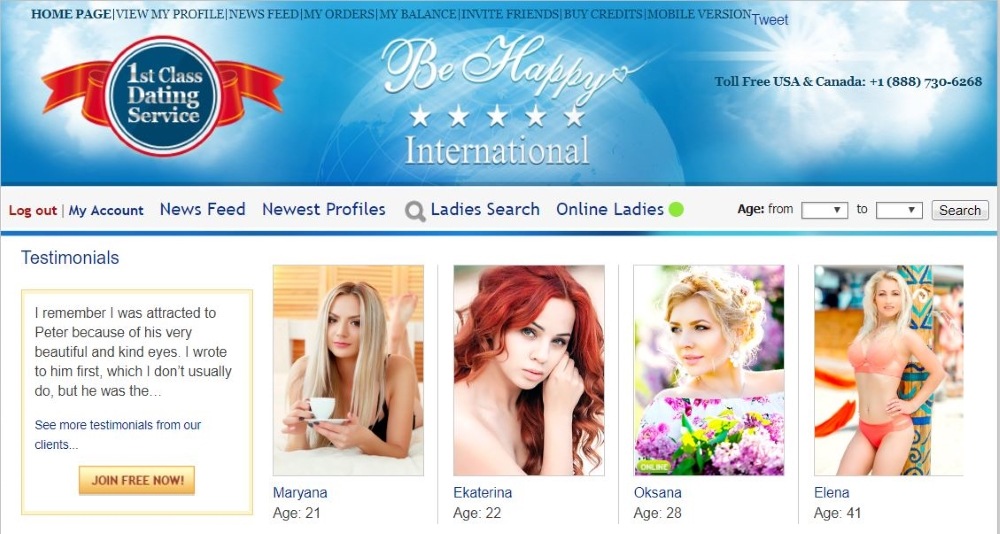 Pros
In terms of number and quality of features, no other site comes close to the kind of services behappy2day.com offers. These include translation services, live video chats, gift delivery and fully-organized romance tours to various countries.
Their personalization algorithm means they suggest far more relevant people to you than otherwise happens in most other websites; a very welcome feature. It's not magical, of course, but it does a pretty good job and saves you a lot of time.
Every woman that signs up to the site is individually vetted and have their information with the system, which means there's far less likelihood of running into a scam.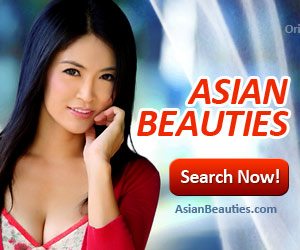 Every single profile is also full of women with professionally-taken pictures in different poses and clothing to even further assure their legitimacy.
Cons
Vetting every single person seems like something that could easily turn into a logistical nightmare. As you might expect, then, there are far fewer women on the site than others like match.com.
The upside of this is that you are a lot less likely to run into someone who is just after your money.
Rating: 8/10
---
Anastasiadate.com is one of the most controversial dating sites I've ever come across anywhere on the internet, for a number of reasons.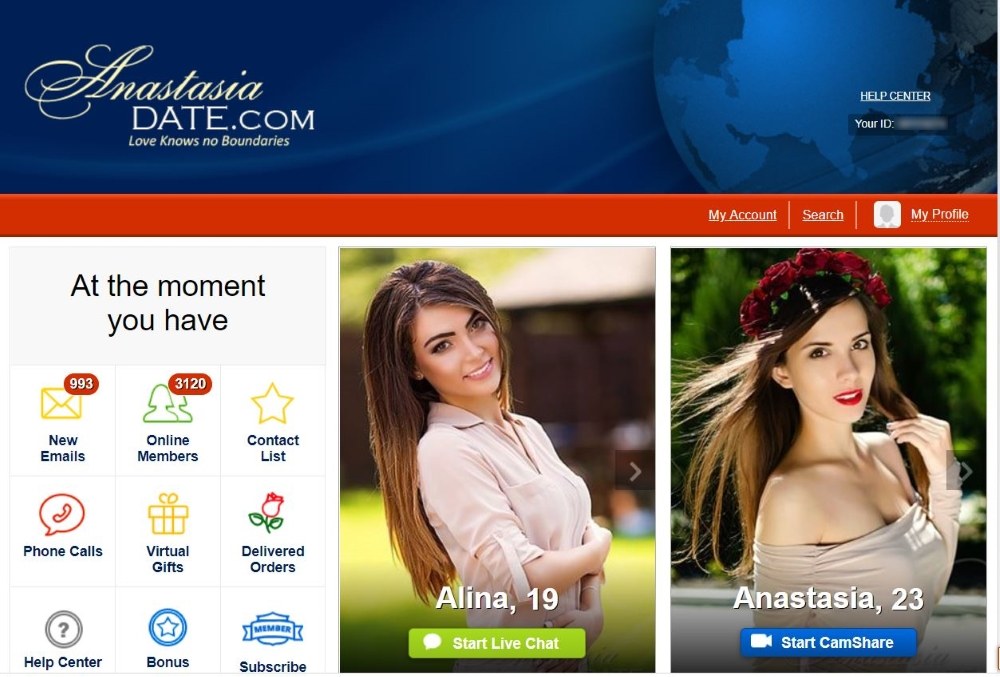 Pros
The women on the site are almost always real. There are reports of smaller agencies putting women on the site that, while real, may not be the person you are talking to so we do recommend transitioning to video calls as soon as possible.
That said, I have personally some very beautiful and very real women off of Anastasia so there's a certain amount of YMMV here. There are also many reports of other people that have been able to set meetings with the women on the site, the women willingly send pictures of them doing things in real life or video chat with them, to prove their identity.
A number of things on the site are also free, a far cry from sites that charge you for literally everything you do.
It's also quite rich in features, including live chats, email services and video calls on demand. The profiles also have professional photos of the beautiful women – which can be cross verified quite easily.
Cons
The costs can rack up really quickly. Some features are free, but everything else other than chatting to a woman is going to cost you. Considering they recently bumped the amount of money charged for extra features, have a budget and stick to it before you begin spending.
For guys that are well-heeled and want the best, the price will be worth it. But for guys on a more affordable budget, there are better choices.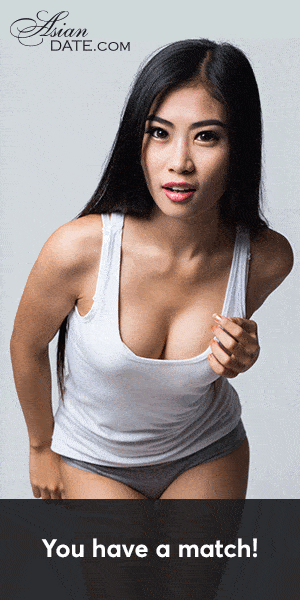 Rating: 8/10
---
Latina women are known to many as the most passionate lovers in the world. People who subscribe to this view or are curious why so many people hold this opinion will find themselves right at home on Amolatina.com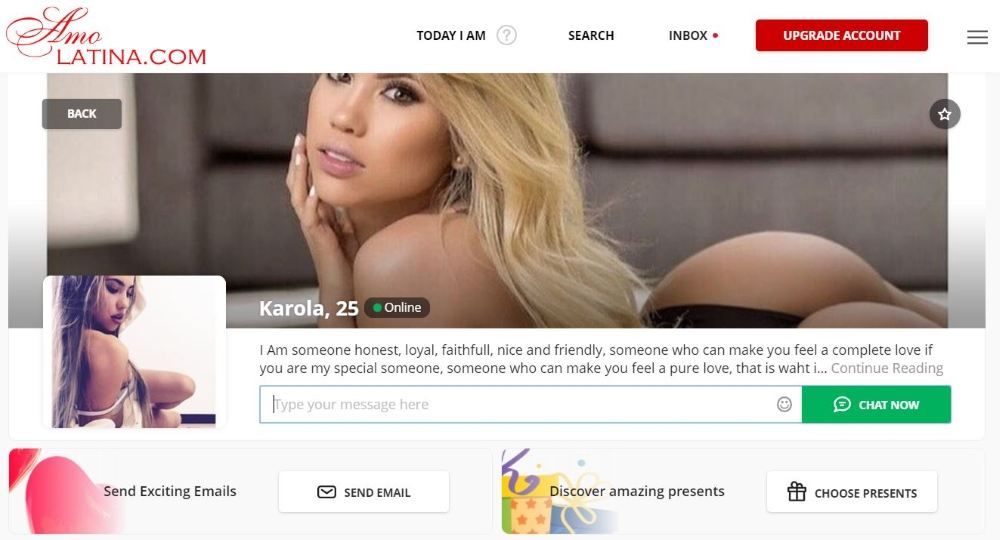 Pros
Sites like Anastasiadate.com are pretty great aside from the fact that they don't allow anyone on the profile to exchange contact information.
With this regard, amolatina.com definitely trumps the competition. Members are free to contact each other outside the platform without prior approval if they so wish.
They have also been around for quite a while, so a lot of rough edges are all evened out. This includes ensuring all people on the site have confirmed identities and every picture is clear and professional.
They also take a huge chunk of the diversity cake. Despite being based in Russia, a ton of the women on the site come from Latin-America countries like Argentina, Colombia, and Brazil.
And we have to give a huge thumbs up to the huge pictures they feature and a layout that just makes me want to click on everything.
Cons
In the end, though, be wary of how much you spend on the site. The women on here are pretty good at getting you to spend more money by chatting them up or buying more credits so you can Live call them and such.
As with other sites listed here, have a strict budget of how much money you intend on using within a week. Get to that amount and not a cent more.
The interface can be quite confusing to learn for newbies, too. Inclusive of the all too common sounds that play all over the page when you get a message, click on an interactive interface or random popups, it can also be very annoying and invasive.
Rating: 7.9/10
---
Being one of the oldest 'introduction only' sites on the internet, cherryblossoms.com does an excellent job of being just as great as even the newest sites on here.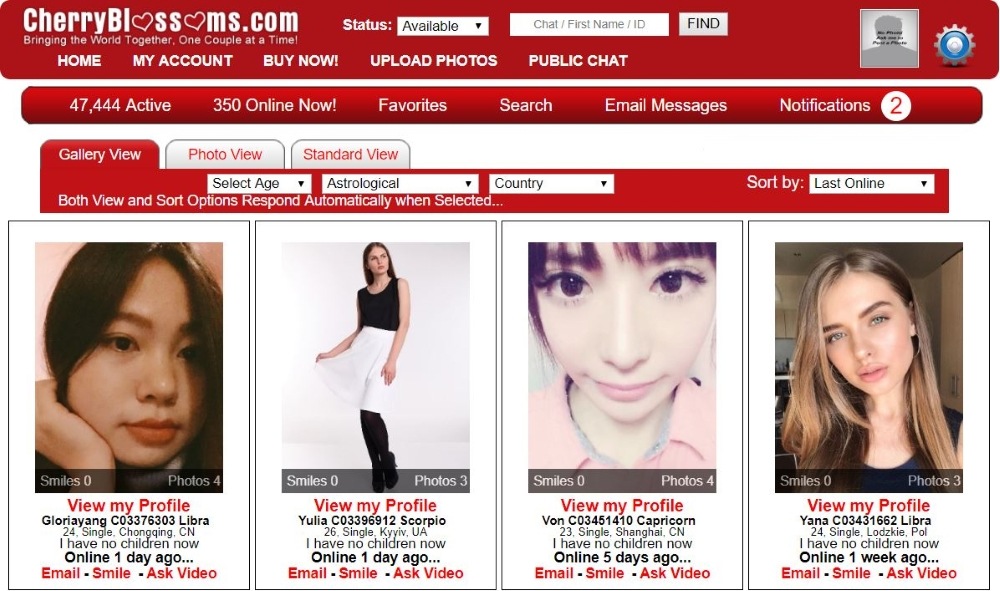 Pros
Old as it is, it has the largest number of Asian profiles on the internet. This is a definite bonus for people who value diversity over everything else since there are plenty of women from all parts of Asia.
When it comes to money, it's luckily one of the least money-hungry sites you will ever come across. Features like texting and live chats are completely free. There's no credit system and no micro-transactions.
It does have a subscription service that is relatively affordable in exchange for features that make the experience a lot more enjoyable.
Cons
Despite a large number of visitors on the site, it's worth noting that all of the profiles are completely unscreened. This means you have to be on the lookout for people looking to scam you.
It's not all bad, however, since it doesn't contain any method allowing you to send money directly through the app. As long as you take some common-sense precautions like downright not sending any money to anyone and getting the other person on a video call asap, you should be fine.
Rating: 7.5/10
---
As far as online dating sites go, it doesn't get any more generic than with internationalcupid.com. At face value, it's a pretty decent site.
However, it doesn't offer a lot more than any other overseas dating site out there. Here are the pros and cons of our International Cupid review.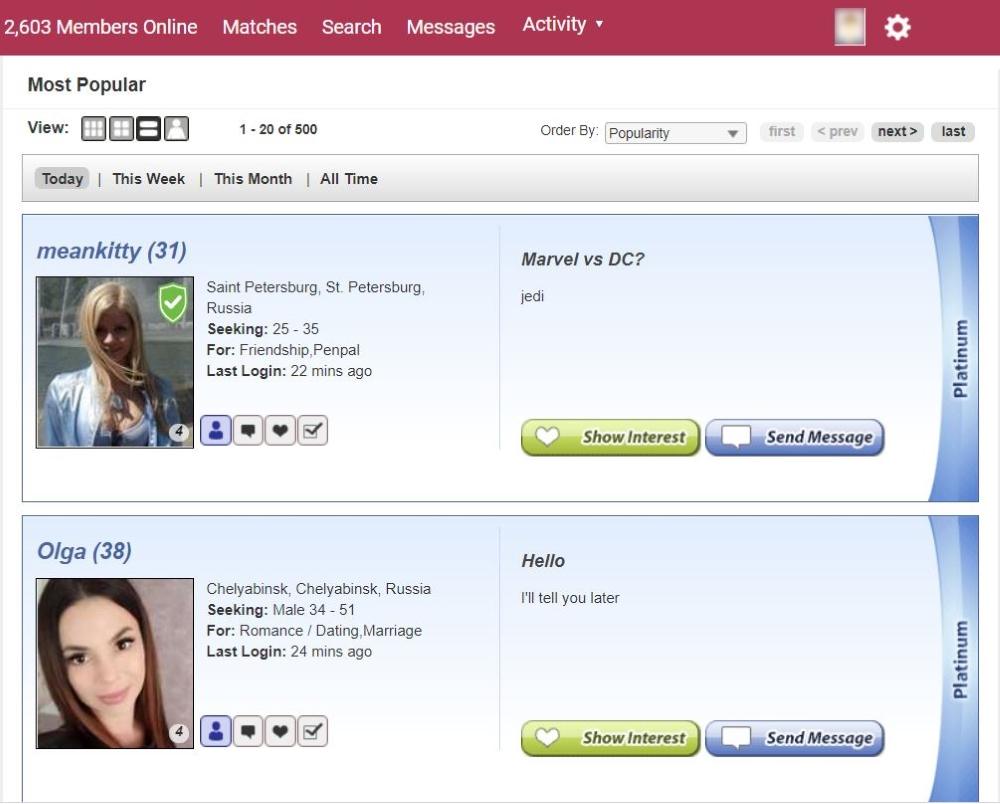 Pros
It has diversity going for it. Unlike other sites that purport to be international but have users concentrated in specific areas of the world, this contains women from nearly every country in the world – from Uganda to Australia.
If you're from the West – Australia, US, UK, etc. – you're at a great advantage since a lot of the women are looking for someone they consider financially secure.
Since it caters even for people just passing by whichever country you may be, it also has a translation feature to fill in the gap created by language barriers.
Allowing everyone to chat with each other makes it more of a social media site rather than a matchmaking service. However, this additional feature can be activated if you're willing to cope out a little bit of money.
Cons
The translation service is pretty handy for people who don't speak the same language as their prospective matches. However, it feels a lot more robotic and unrefined as compared to, say, Google Translate.
Additionally, people looking for something serious may find themselves lost in the number of women just looking for sex or sex in exchange for money.
The signup process can also be pretty tedious, with a lot of accounts just being locked upon signup and the member being asked for their identifying information – including your credit card number. This leaves you open to a variety of scams and possible misuse of your credit card.
Rating: 7/10
---
8. ElenasModels.com

Originally the brainchild of a Russian, this site has since moved all of its operations to Australia for logistic reasons.
Pros
Elena, the woman behind the site, has an excellent, long-standing reputation offline for being a reputable and effective matchmaker. It follows all the way to the site. The matchmaking algorithm is also quite admirable.
The company also puts a lot of effort into fighting spam and scam artists, and, for the most part, they excel at it.
Cons
Despite being currently based in Australia, a lot of the women on this site are still from Ukraine and Russia. If you're ready to get aboard a plane and travel there, you're in a much better position than those that don't.
In addition, the automatic filter used by the site can be quite aggressive at times and lock perfectly valid profiles out of the system. The filter is a good thing but it could be tuned down a touch for our tastes.
Rating: 7/10
---
9. Arabiandate.com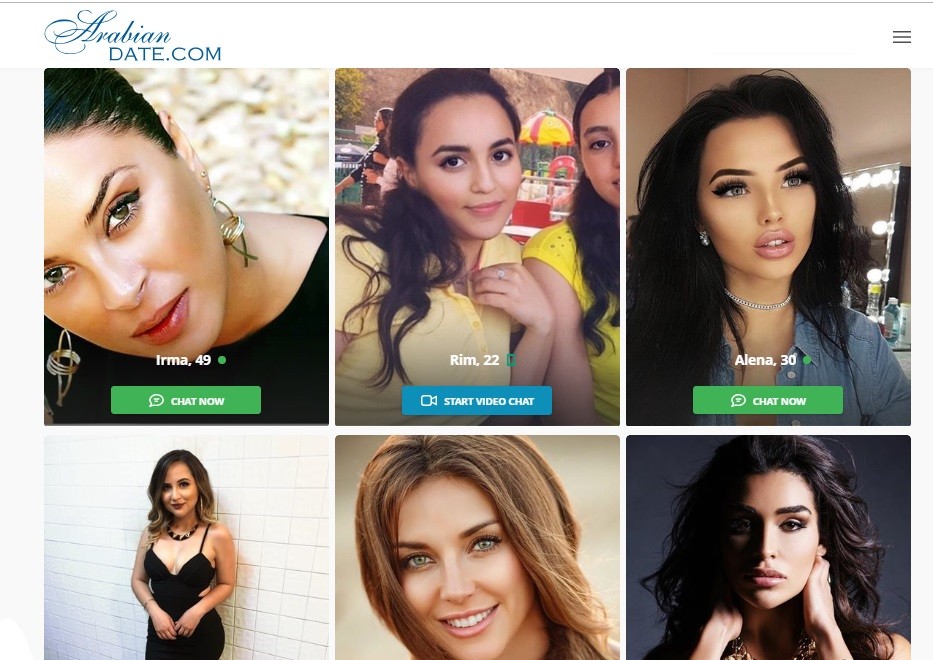 Arabiandate.com is by far the most popular platform for connecting people from majorly Arab countries to people from every corner of the globe. The focus isn't primarily on religion, rather on compatibility and having enjoyable conversations.
Pros
The site is very customizable – you can change a bunch of settings to change the kinds of women who should appear on your profile. These include things as overlooked as eye color to more major features like appearances and English proficiency.
In terms of search, it has by far the most comprehensive one of them all. Every single word used in the description section is indexed and used to find whoever you may be looking for.
The features are also pretty decent, but rather standard: virtual gifts, live chats, emails and creating lists of favorite participants. Less conventional features include custom questionnaires that can be used to judge compatibility.
Cons
As with Africandate.com, the main downside to this site is the fact that it doesn't have a very large following just yet. A lot of the features feel very well thought out. The owners are definitely trying to set it apart from the various repetitive sites all over the internet, but they aren't there just yet.
Rating: 7/10
---
10. Africandate.com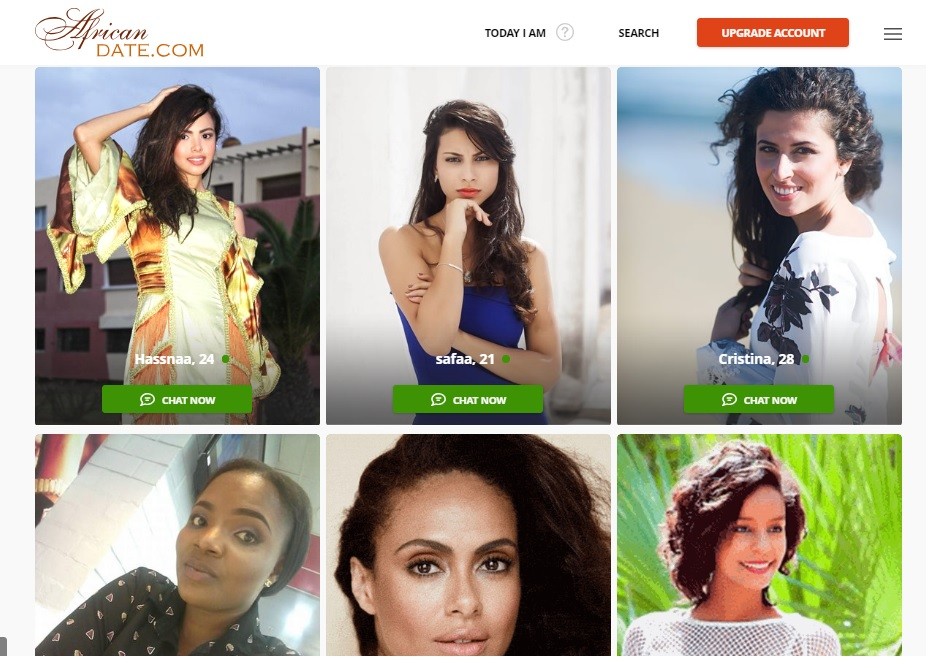 As the name of the site suggests, this website specializes in connecting women from various African countries to any willing suitor all over the globe.
Pros
Everything about the website is fairly straightforward. The interface is easy to get into and doesn't need the least bit of explaining.
Considering there are such few sites catering for the continent, to begin with, it's pretty interesting to see the approach this website has taken. So far, it's by far the best.
They provide translation services for countries that don't have English as one of their official languages and are pretty affordable, as compared to a lot of other sites. This site is also offered for free.
To save on a lot of logistical nightmares, a lot of women on the site are actually located in the US, but if you decide to travel to their country, you'll be responsible for your travel expenses and all.
Cons
The site is still quite young and it feels like the owners are still trying to figure everything out, so there are a lot of unpolished aspects of the site.
Considering how few members there are on the site, paying over $15 just to sends simple text feels like a rip-off. A lot of other microtransactions are what makes the whole experience pretty enjoyable, to say the least.
Rating: 6.5/10
---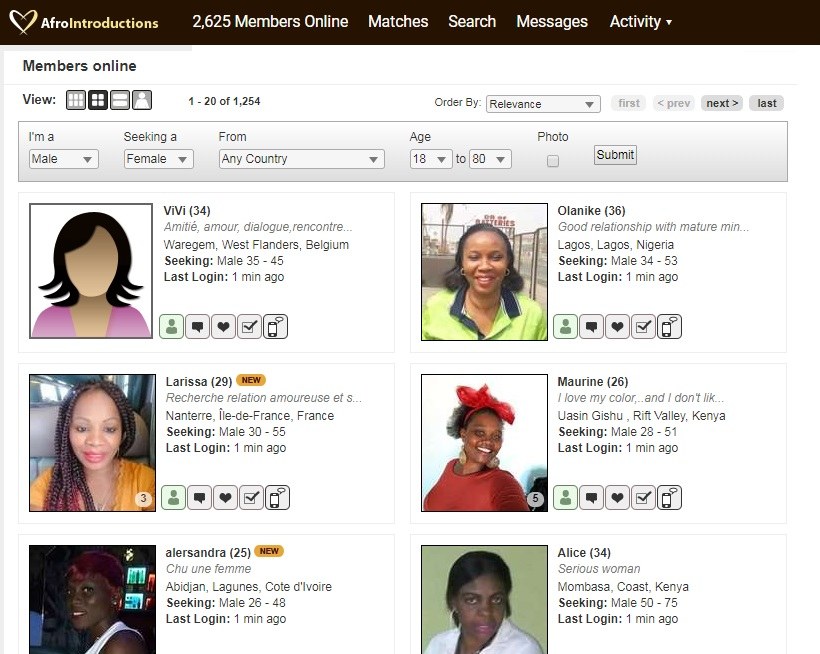 The site claims to have over 2.5 million users, which is pretty impressive if every one of those people is from Africa.
Pros
The site is very easy to use and very well-maintained (including being responsive), so it's very easy to get up and running.
The standard membership serves as a great way to check out what they have to offer but doesn't do much other than let you view profiles. Gold membership is a bit more expensive than other more reputable sites on here but will allow you to send texts and chat.
Lastly, not every person on the app lives somewhere in Africa, saving you a few bucks in fare and accommodation costs. It also features people near you.
Cons
It's a bit prone to scammers since the profiles are not vetted, and, the more you use the site, the more prohibitive the costs become.
Rating: 6/10
---
12. Desikiss.com (Indian)
This site is relatively young and specializes in hooking up Indian singles looking for a relationship or marriage.
Pros
Being as young as it is, there aren't as many profiles on the site as we'd like, but for the most part, they are very high quality. All the women so far have been vetted, thus, virtually zero possibility of being scammed.
Cons
Very little creativity went into the design of the site, so if you've been around different sites, it feels pretty bland.
The small number of people on the site is also a downer.
Rating: 5/10
Honorable Mentions
These sites don't really fit into the theme of interracial dating sites that the others do but I felt they should be mentioned for being excellent in their own class. I won't get in-depth here but I will do another article on my experiences with them, on another date.
Dating Websites
These dating websites aren't specifically international and you will be competing with both local and foreign men. Nonetheless, they can be an excellent resource in your search for a girlfriend or wife.
Eharmony.com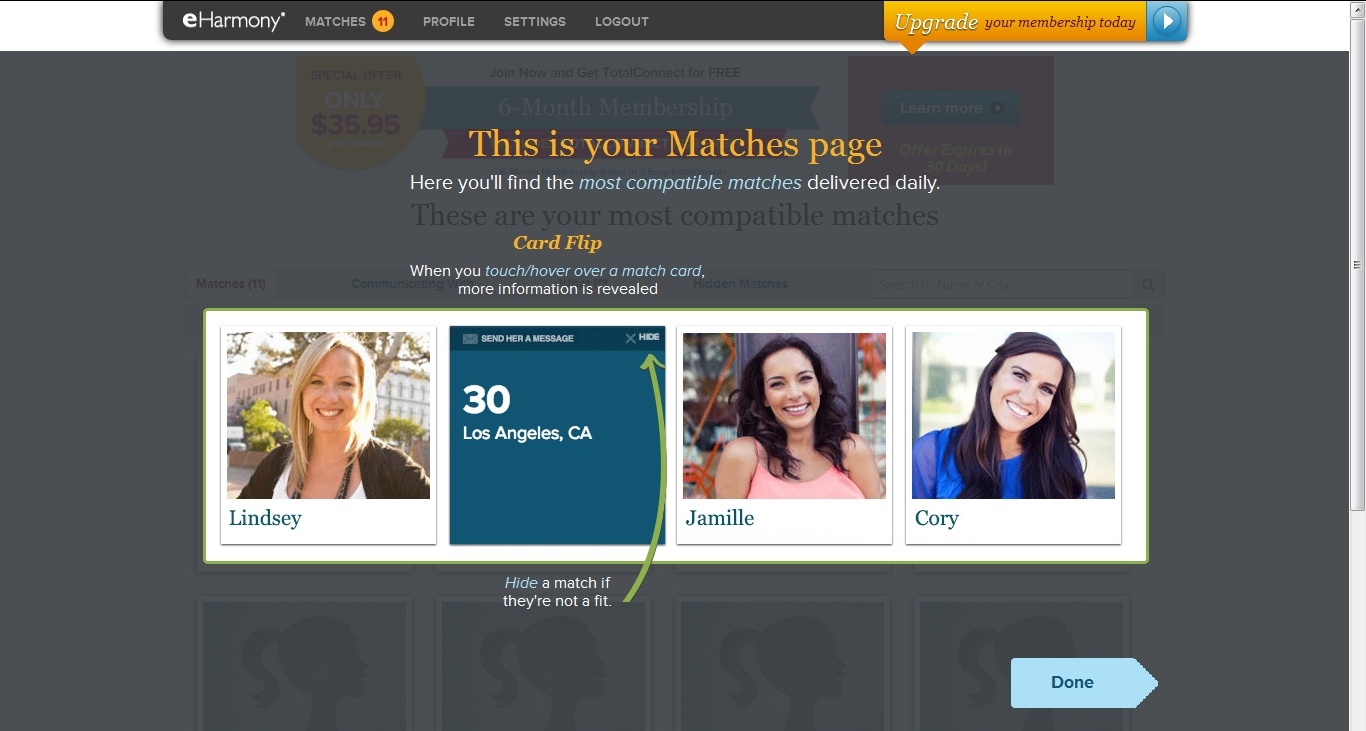 Eharmony is universally known as the most serious dating site on the internet. It's exclusively meant for people looking for serious long-term relationships but tends to be a lot more expensive than the competition.
It also has very high rejection rates.
Match.com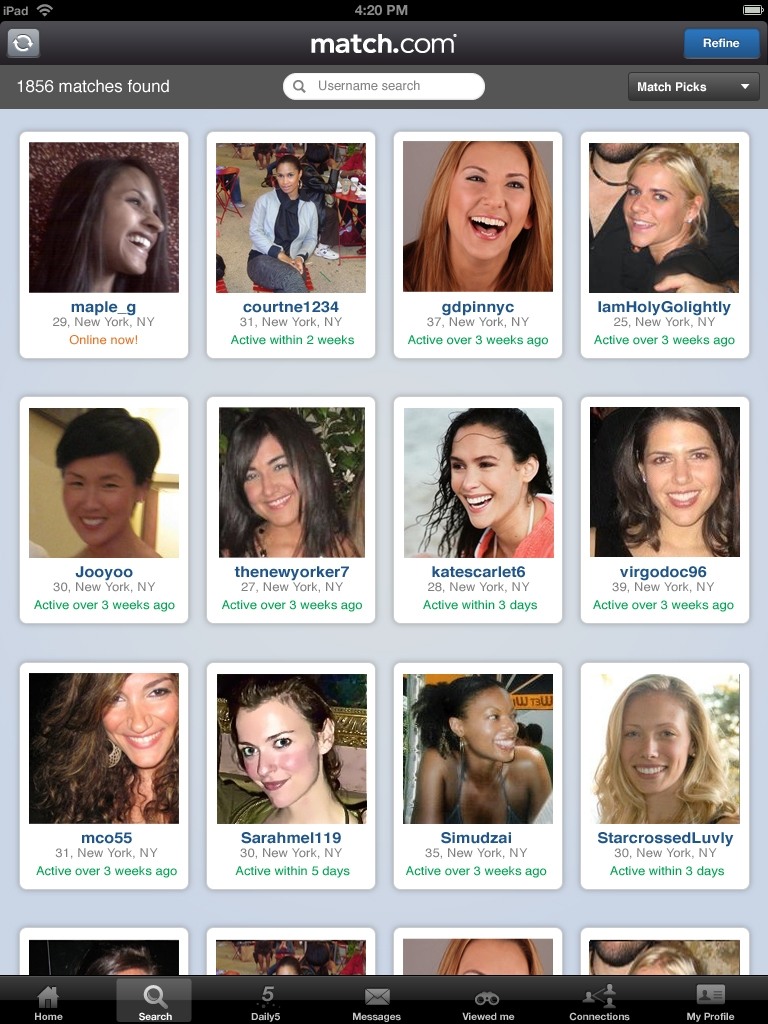 Match.com is the mainstream version of a lot of the sites that appear here. The main difference is the fact that anyone on the site is very likely to know English, giving foreigners and Westerners an equal footing to start off from.
Sugar Daddy Sites
These dating websites are less about traditional dating and more about drama free dating. And, well, you know…naughty things. This is not one of those serious dating websites for marriage. Still, if money and marriage are less important and having companionship without drama are the main priorities, these might be great options.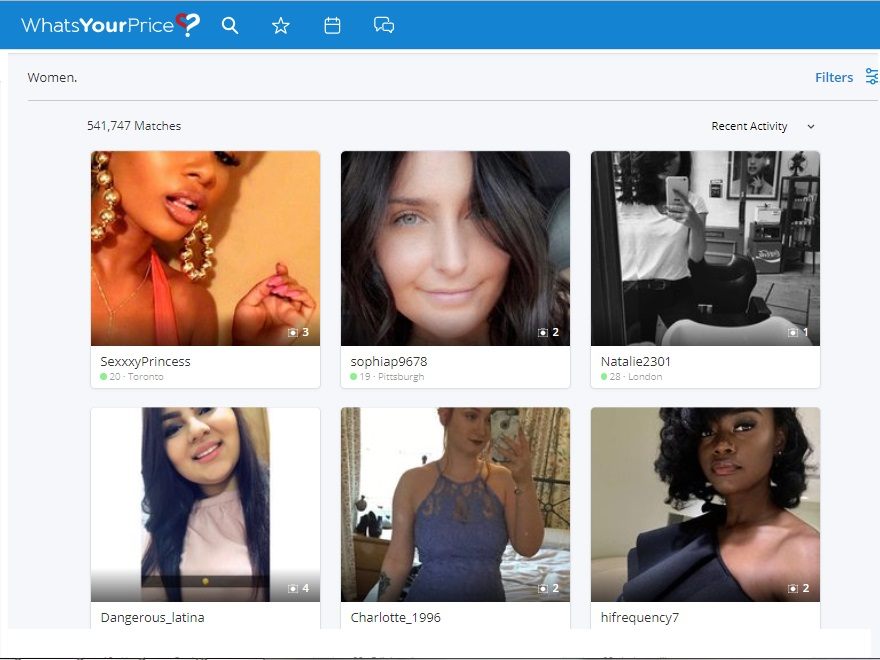 Known for both courting controversy and raising eyebrows, this site is famously known as a marketplace for 'selling and buying dates.' It basically hooks up men willing to pay and attractive women to go with them. They have been favorably featured in various publications like Forbes and TIME.
Sugardaddie.com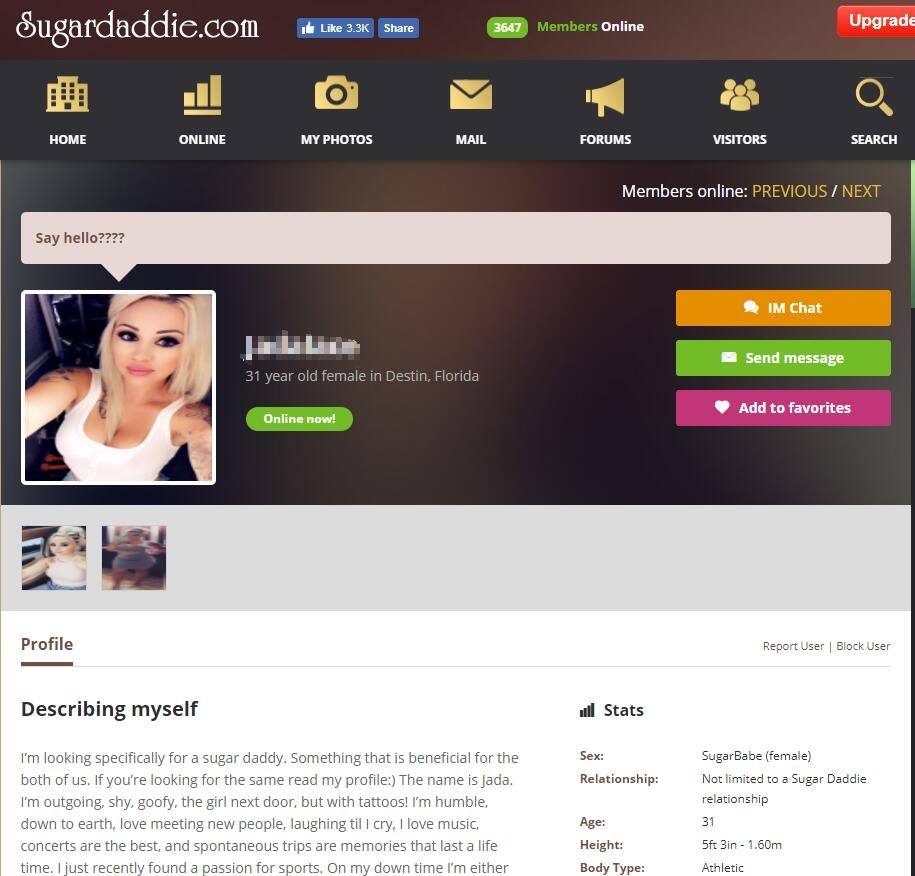 A lot less well-known but not any less effective. It's supposed to be an exclusive site for millionaires and similar high-earning individuals to find prospective partners.
However, its legitimacy stands to question since there's no straightforward way to verify identity or income. It's up to you to decide whether you want to trust what you're seeing or not.