Meet the 20 hottest Asian women you will ever see. We have dedicated many posts to the hottest girls from each country but it's time to really pick the hottest of the hot Asian women. And bring them all to you in one glorious eye-destroying, endorphin-releasing web page.
All those sexy Asian women from Korea, China, and truly every Asian country have a special appeal. One that's simply not found in the west. Asian women are known for the quiet demeanor, petite bodies and for aging better than any other women in the world.
Anyone who's ever lived around Asian women will tell you they are also amazingly fashionable. Japanese women, for example, are widely known to have the best-dressed women in the world.
And even better, they are often actively searching for western men to get in serious relationships or even the occasional casual fling. There are few places in the world that have women as dedicated to their partners as Vietnamese sweethearts or Thai beauties.
With all that said, here are some of the hottest women from the continent to give you a taste of the kind of women we're talking about.
1. Park Min-Young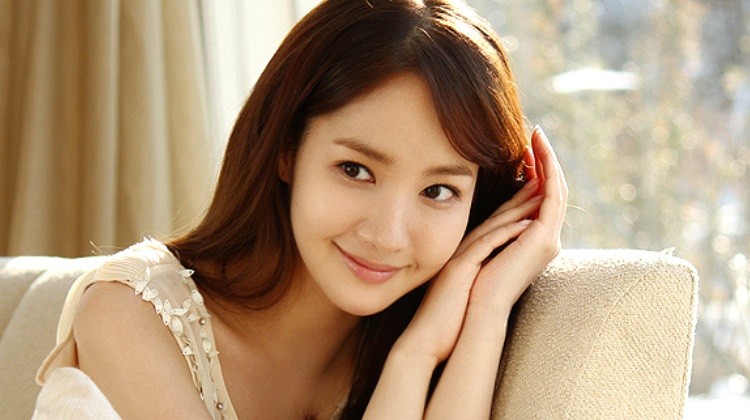 Park Min-Young still remains one of the sexiest actresses to ever walk out of Korea to this day. Spending most of her time skiing and working out at the gym, it's no wonder she is able to acquire such a rocking body.
At 32 years old, the old tales about Korean women knowing how to take care of themselves are definitely true. She's hotter than ever.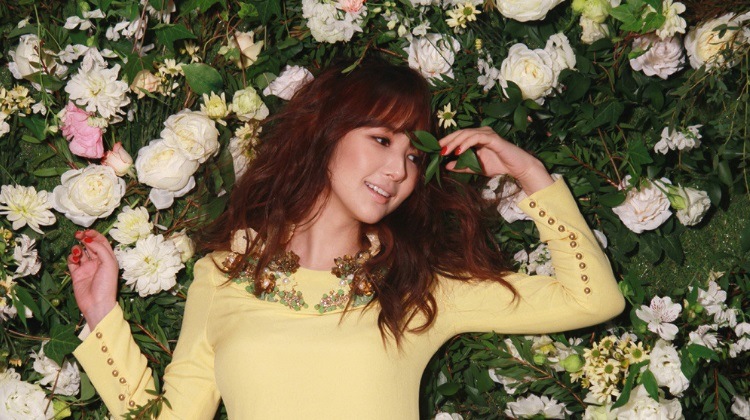 Audiences might recognize her as the star of numerous movies like 'City Hunter; and 'Glory Jane,' besides being the focal point of a lot more music videos. The more we see of her, the better.
2. Matika Arthakornsiripho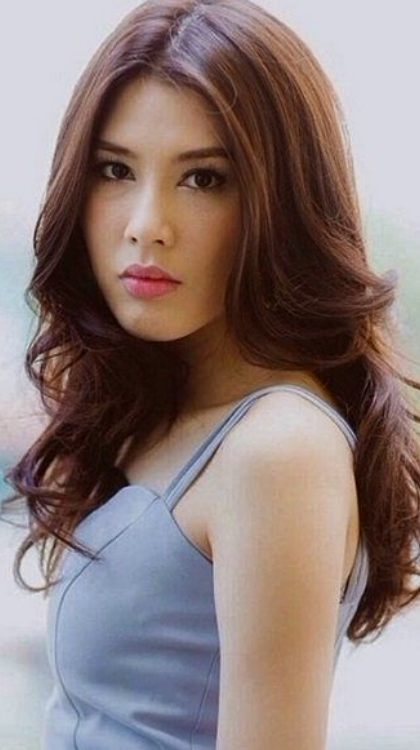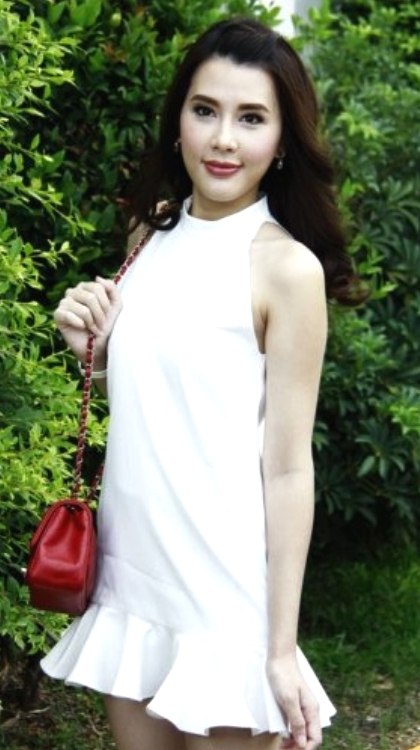 Matika has been one of the most popular models in Thailand for the last decade or so running. During which time, she has appeared in seven different films.
She began her acting career in 1995 but opted for a modeling career instead, given how much attention the cameras seemed to give her.
During which time, she's been consistently working with the country's biggest brands. She has appeared on countless magazine covers, mostly locally.
She may not be the kind of force Fan Bingbing is in the international scene, but has the kind of beauty one can't just look away from.
3. Kim Hyuna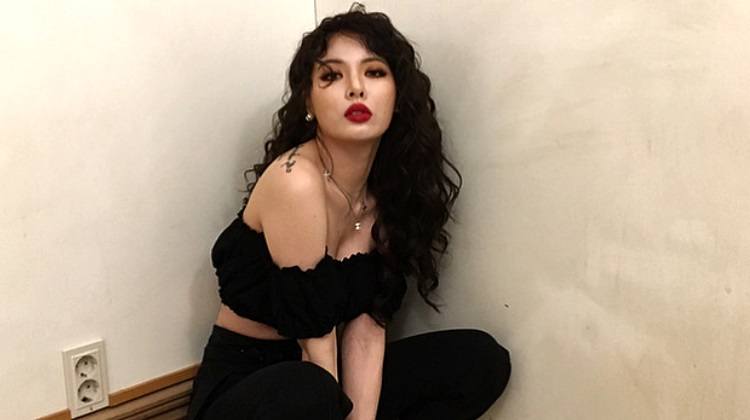 Kim Hyuna is a Korean celebrity known for her amazing voice, electrifying performances on stage and being amazing at twerking for her fans. If you've watched Psy's viral Gangnam Style video, there's a chance you've already seen her.
Of course, she's also a part-time model aside from being part of the girl group 4minute and is a pretty amazing rapper.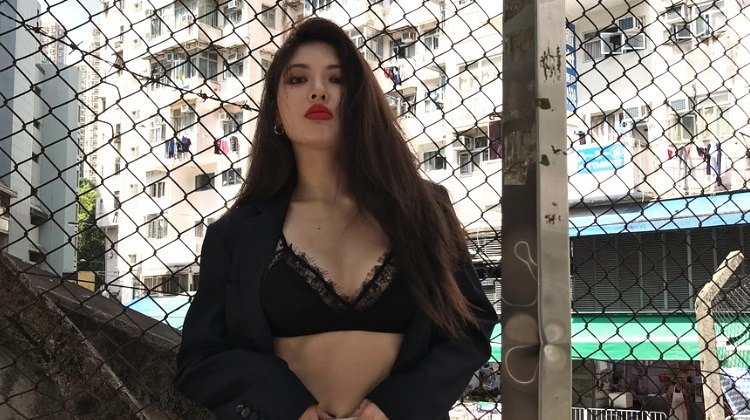 This is pretty great news because we get to see angles of her that are otherwise impossible to find anywhere else. Someone thanks those guys over at Toyota for providing us with those freakishly sexy photos.
4. Park Shin Hye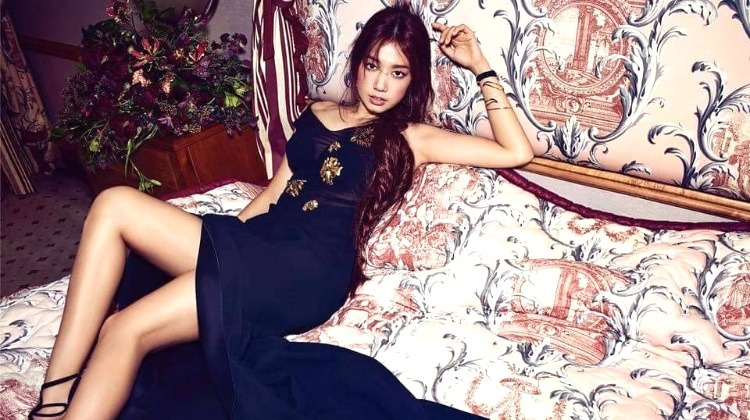 Park Shin Hye has over eight million followers on Instagram, making her one of the most followed Asian celebrities in the world.
She appeared in local films like Stairway to Heaven and Tree of Heaven, she quickly rose to prominence thanks to her amazing talent and her incredible beauty. She's not a person afraid to get naked in front of the camera, which is definitely a plus for guys who like to stare.
Her well-deserved fame saw her lead her own series in 2009, You're Beautiful. With admiring fans from all over the country and the world, this sexy actress is currently listed as one of the most influential people in Korea by Forbes magazine.
5. Kim Yu Mi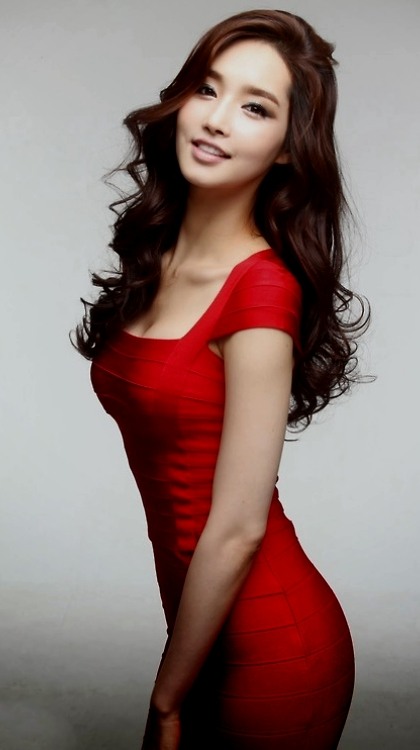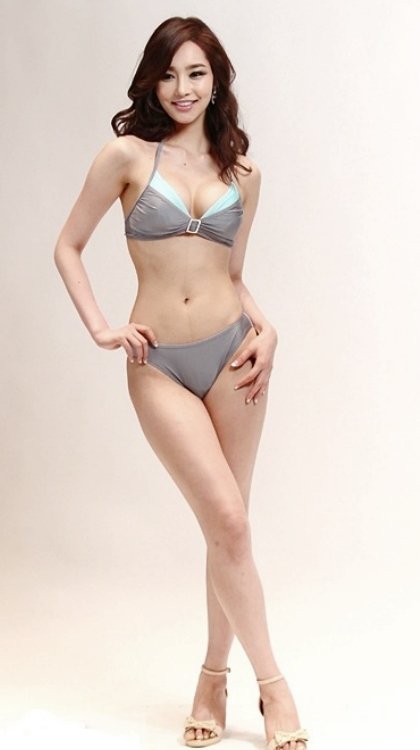 Kim Yu Mi is known to most people from the West as Yumi Kim. She is one of the most renowned models in Korea. Not a lot of actors can claim to have such dedicated fans as to develop whole 3D ecchi anime renders of themselves.
Which, to be fair, is an incredible honor considering how much work she puts into maintaining that incredible figure. That work paid off in 2012 when she was crowned Miss Korea and went on to win the Miss Universe competition the following year.
Aside from this, she is also known for acting in numerous TV shows. My Dearest Lady and Cantabile Tomorrow are two of the most popular.
With a trim figure like that and legs long enough to take you to heaven, it shouldn't be too hard to see how the judges reached their decision.
6. Bianca Bai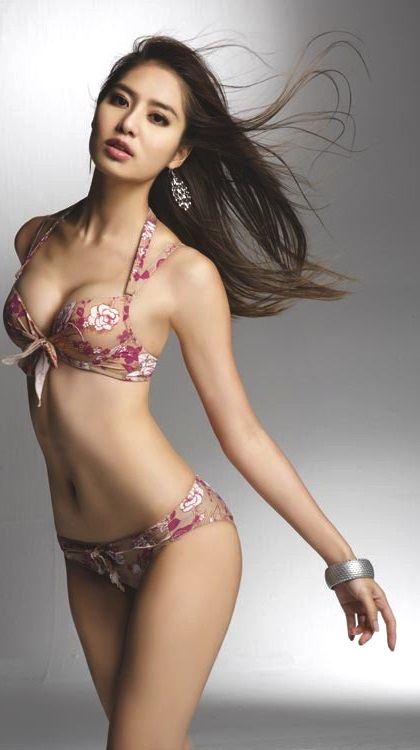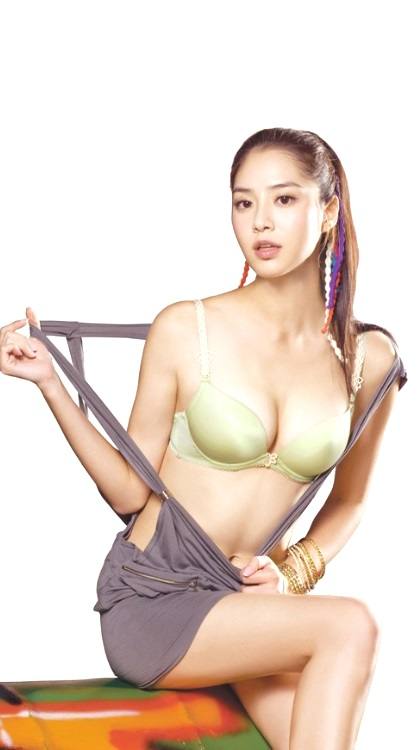 A girl with both beauty and brains, Bianca Bai graduated from University before joining a modeling agency the following year.
Despite being a pretty remarkable model – legs and all – she retired from the industry and ventured into acting instead.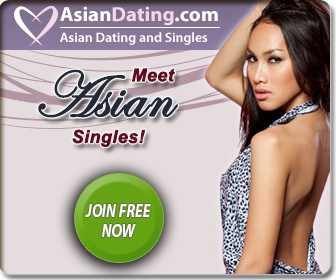 She currently stands as one of the most respected actresses in East Asia, with a 2010 nomination at the Golden Bell Awards.
7. Chrissie Chau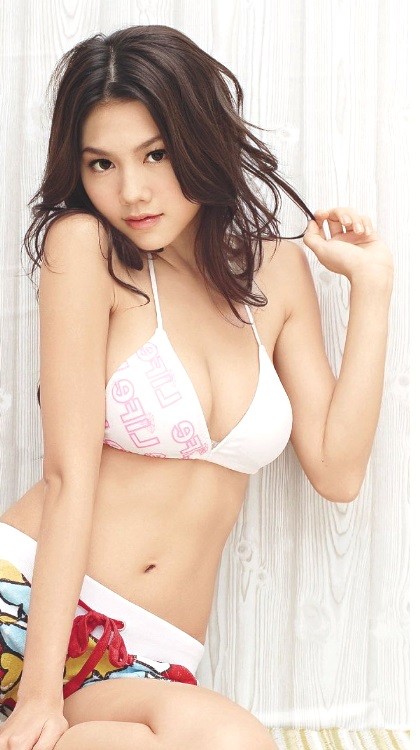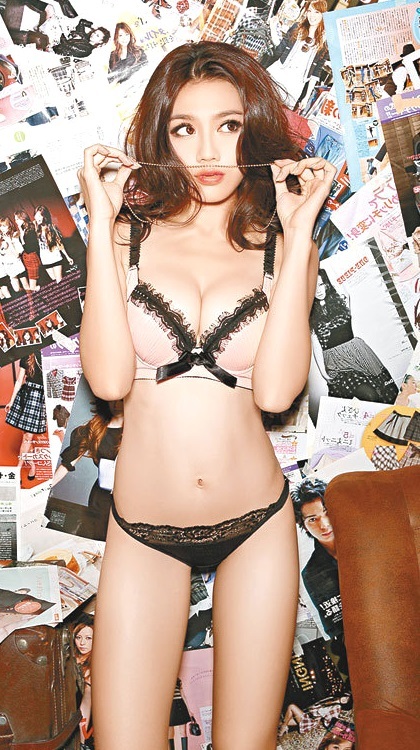 Chrissie Chau came to everyone's minds back in 2009 when she released an album of herself wearing barely anything online. This led to her winning the Most Searched Photos on Yahoo award for the next three years running.
With a body like that, it's not surprising why so many people were dying to see her. She would go on to win roles in several different television shows and awarded the Most Popular Actress Award by Yahoo.
8. Lynn Hung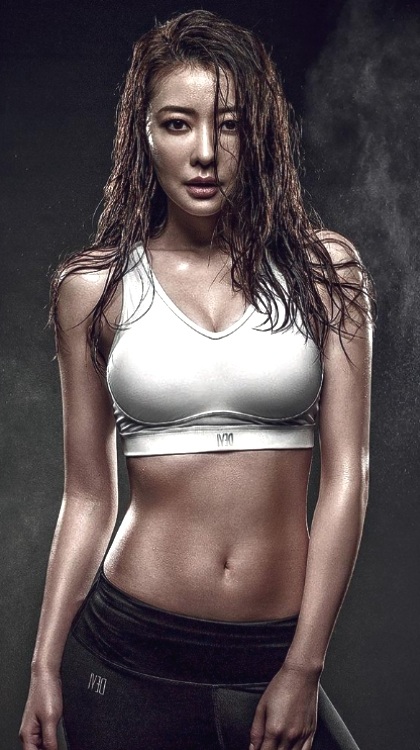 She may not have the largest breasts out there, but, together with one of the finest-looking bodies you'll ever see in Asia, they are firm-looking enough and her body rocking enough to earn her the status of being one of China's highest-paid models.
Most of her work has been based in Hong Kong over the last few years where she majorly works on the runway with the country's largest brands.
In 2009, she was ranked as the fourth-highest earning model in China.
9. Zhang Yuqi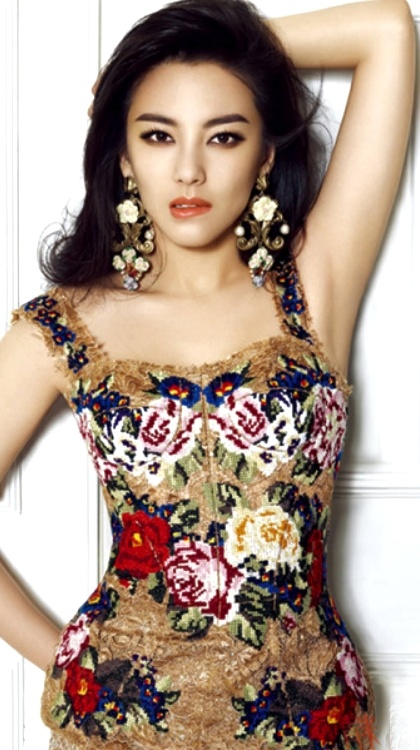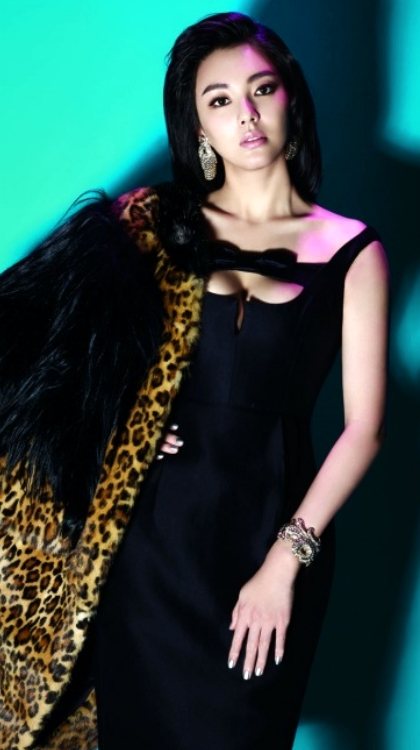 Zhang is famously known for being one of the youngest people to ever crack the Chinese entertainment industry ever. At just 24, she has earned the status of being one of the country's most famous and best-paid actresses.
Thanks for her beauty, she started out her career at just 15, starring in a string of successful films. Her amazing form has been featured in international magazines like Elle and Cosmopolitan magazine.
10. Fan Bingbing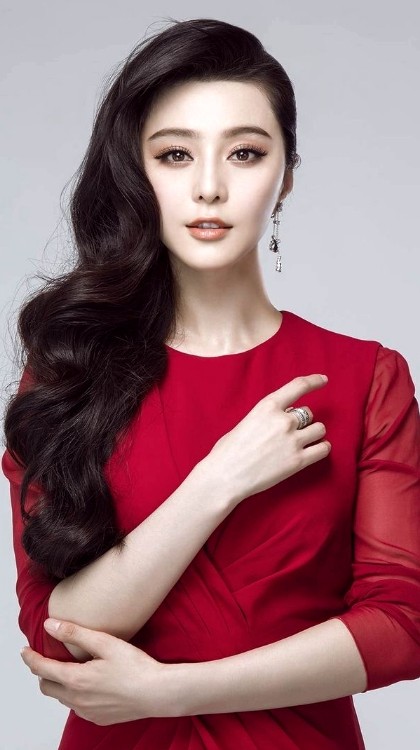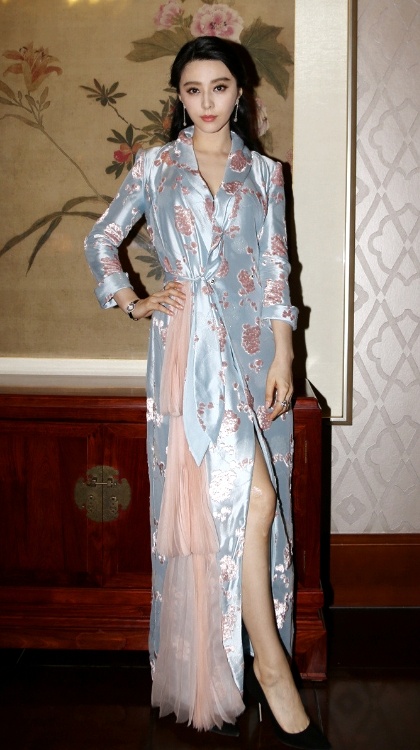 Aside from being possibly the most famous Chinese woman in the world, she is just as likely the most beautiful and instantly recognizable stars from the country.
Few people have been able to reach the kind of critical success that she did at the international level. Her impressive performances in acclaimed shows like X-Men, Iron Man, and Stretch.
The Beijing Times ranks her the most beautiful woman in the country, in a list compiled back in 2010. Eight years later, it looks like nothing has changed.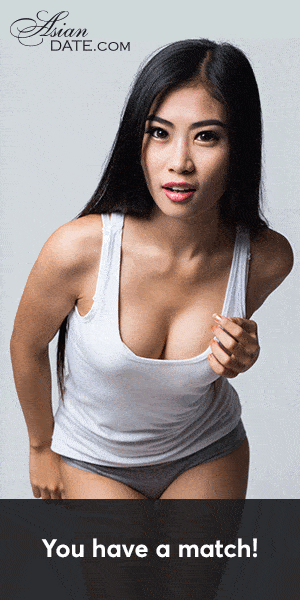 She's still the sexiest woman in East Asia.
11. Maria Ozawa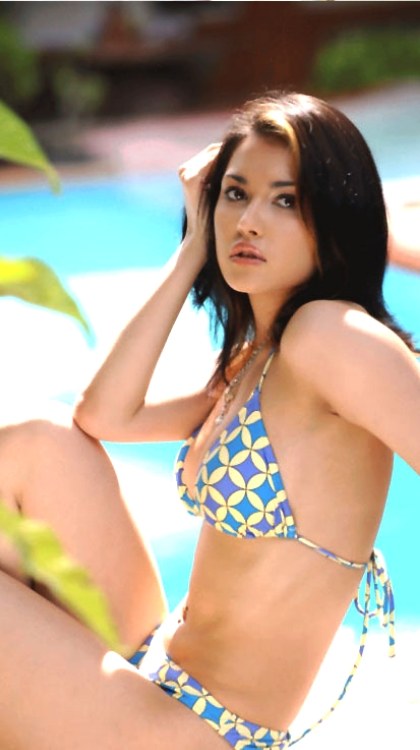 Of all the people that appear on this list, none other has made a name for herself stemming from her love of being naked as Maria Ozawa did.
She started out her career as a model for nude magazine catalogs. She later ventured into film pornography, specializing in fetishized porn features.
By 2010, Hantu Tanah Kusir, which she starred in, was extremely successful in localized countries within Asia. So much so that she was listed one of the hottest Asian Pornstars of all time by Complex Magazine.
12. Ko Shibasaki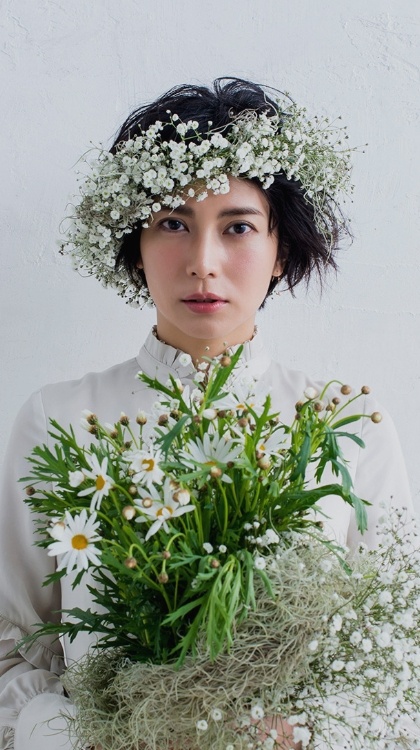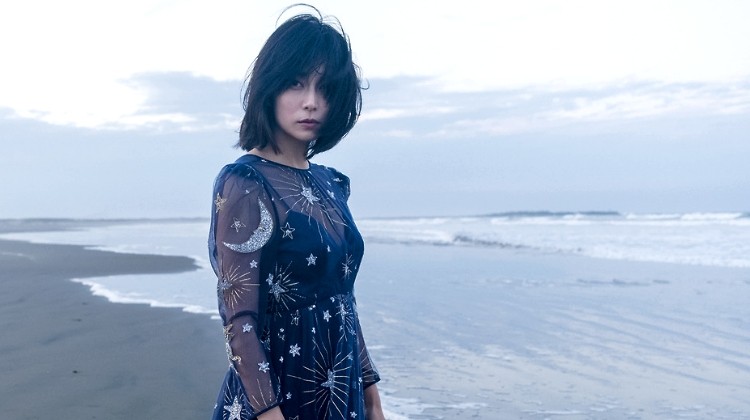 Ko Shibasaki, born Yukie Yamamura, is a Japanese singer and actress best known for being in the management of Stardust Promotion and working with popular groups in Japan.
Her two main bands are Koh+, which she's worked in together with Masaharu Fukuyama, and Galaxias!
If you've ever watched a Japanese drama, there's a great chance you've heard one of her songs.
13. Lee Ha-nui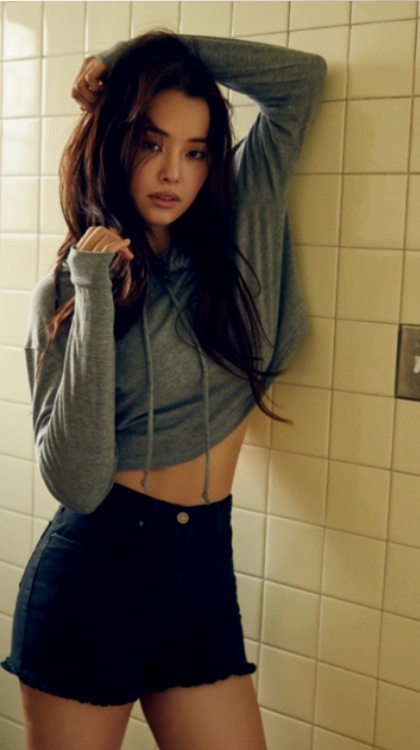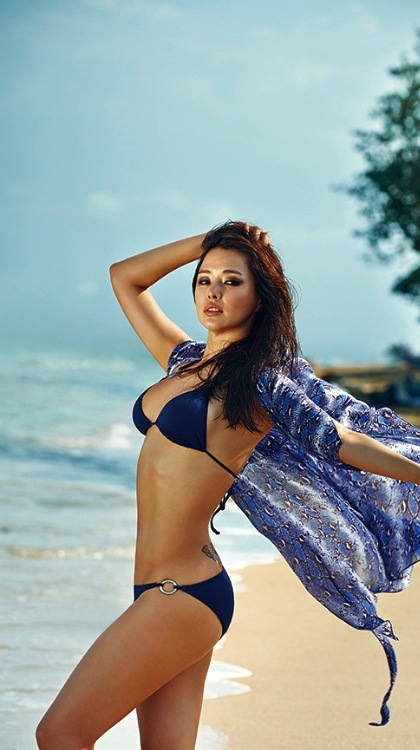 Lee Ha-Nui's stage name is Lee Honey, and it shouldn't be hard to tell why. A girl of many talents, this beauty is best known for her acting but is also a very decent singer and gayageum (a traditional Korean instrument) player.
She also works part-time as a model. And crowned Miss Korea in 2006 and placed fourth at the Miss Universe contest the following year. Taking a look at her, she should have her own category – Miss Reality – just to accommodate all her flair.
Anyone who would like to see more of her should be delighted to hear she has her own TV show and models for brands like Vogue and DAKS. She has also been featured by companies known for having ultra-sexy models like Tommy Hilfiger.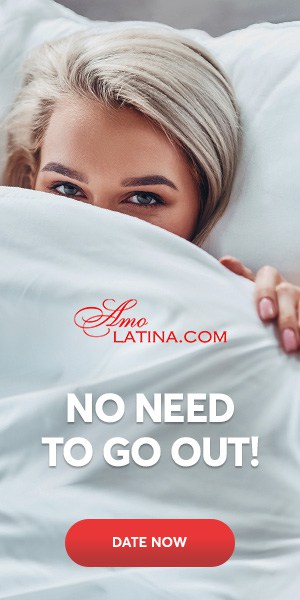 14. Supaksorn Chaimongkol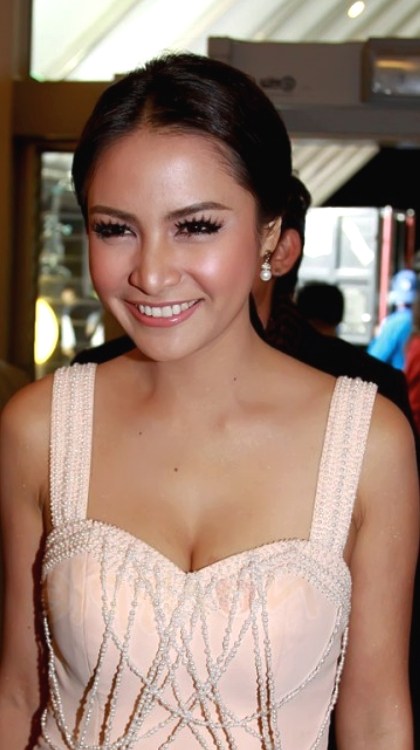 Supaksorn is widely regarded as the most beautiful woman to step out of Thailand, thanks to her incredible body, amazingly-shaped breasts and prettiest face you'll see today.
She is both a model and an actress. And she worked with a slew of underwear modeling agencies, thrusting her to international fame.
Thanks to this, she has appeared on covers of magazines like FHM and MARS. But there's a lot more to her than her amazing looks.
She has a degree in journalism and drives race cars in her spare time. If ever a woman was three dimensional, Supaksorn is the perfect representation of what she should look like.
No list about beautiful Thai women is complete without her.
15. Sonia Couling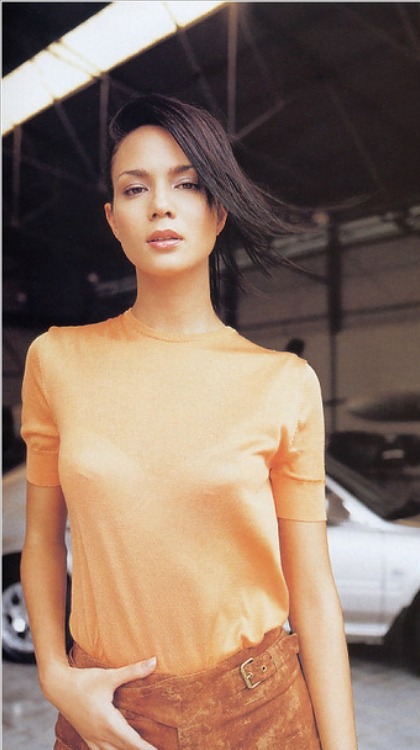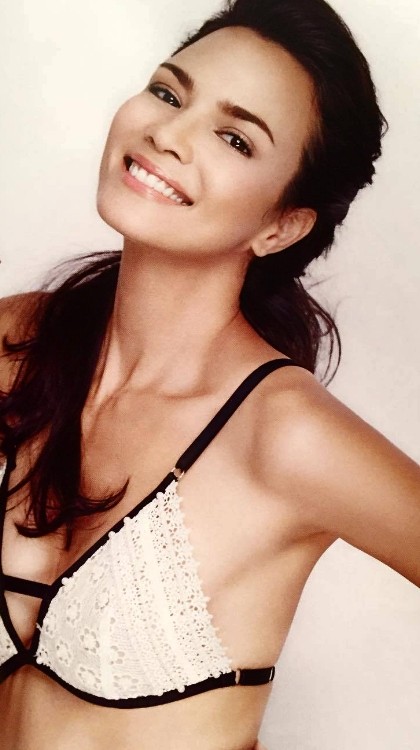 Sonia Couling was a force to be reckoned with as soon as she entered the modeling scene just at age 13. Her career quickly blew up into a fully-fledged contract with Covergirl Cosmetics and she would soon grow up to be Thailand's very own supermodel.
She hosted the 2006 rendition of Thailand's Next Top Model. Aside from this, she puts all those talents she picked up on the runway to good use on several television shows. Most of these only air locally, however.
Despite not being so active in the modeling scene of late, she will always be one of the finest girls to step out of Thailand.
16. Meisa Kuroki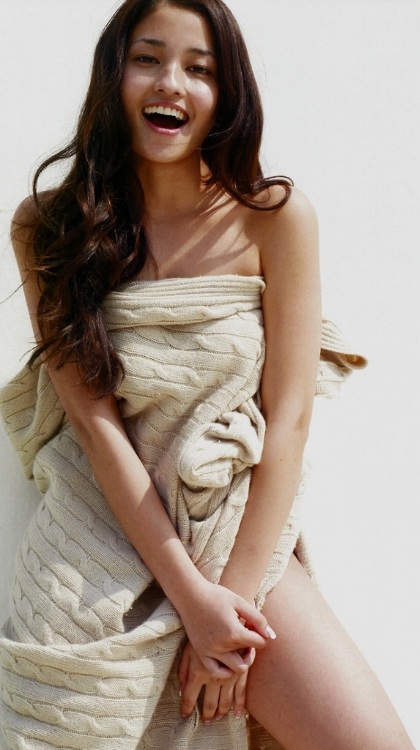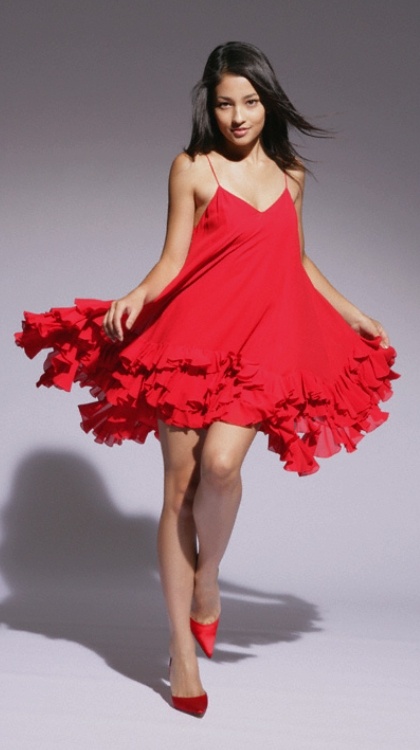 This sexy actress hails from Japan and doubles off as a very talented musician and singer, working with Sweet Power management and signed to Sony.
She has modeled for some of the most prestigious Japanese magazines, including JJ, Armani, and Epson. On television, she's also starred in countless other films, commercials, and films.
Nothing compares to having this kind of beauty and being able to use it.
17. Jamie Chung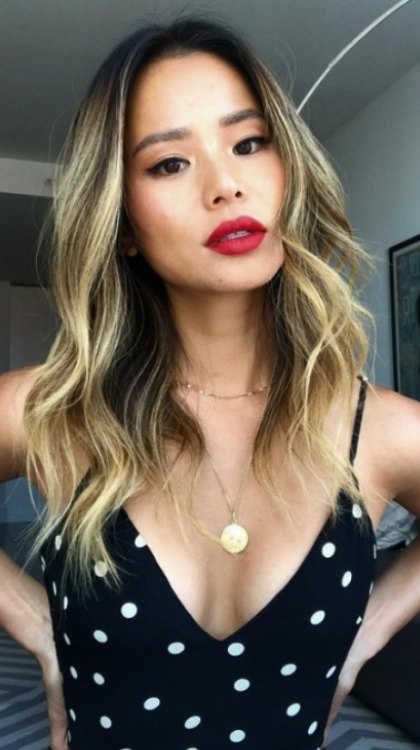 Originally hailing from Korea, Jamie Chung is a name that's quite famous even among American audiences.
She started out her career on reality television before transitioning into more mainstream roles like Dragonball Evolution, Grown Ups and The Hangover Part II.
Jamie also received critical acclaim for her role in the award-winning show, Eden. And she has done a fair share of bikini modeling roles with magazines such as Elle.
18. Lin Chi-ling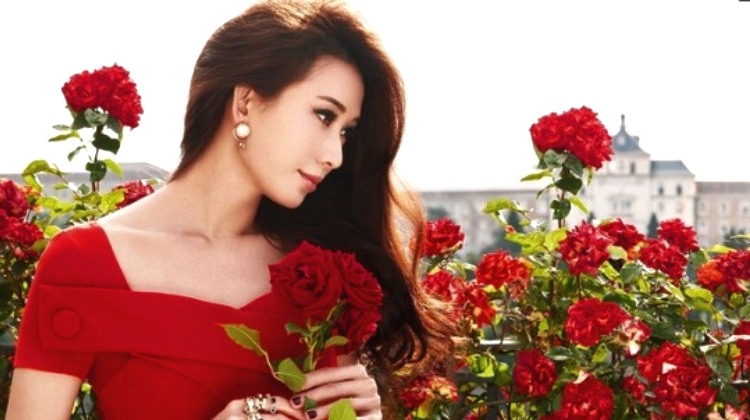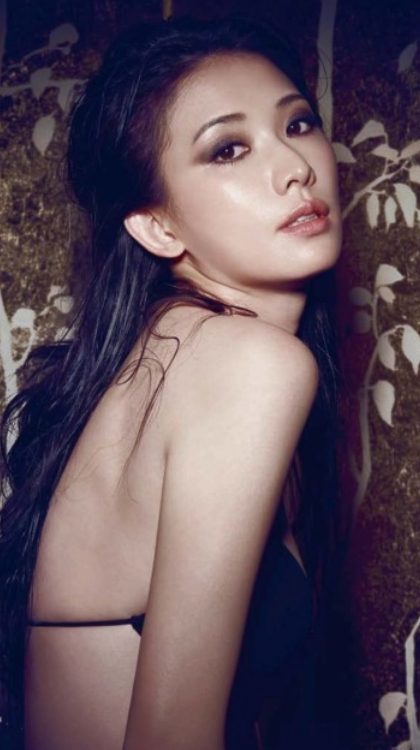 Originally from Taiwan, Lin Chi-ling is Asia's highest-paid model, as ranked by Forbes magazine. She initially grew to momentous popularity in the early 2000s when she worked for Mainland Chinese advertisement firms and some Japanese companies.
She got so popular that pornstars have been propelled to great heights of fame just by impersonating her. The videos are very popular in China and Japan.
19. Sheng Xin Ran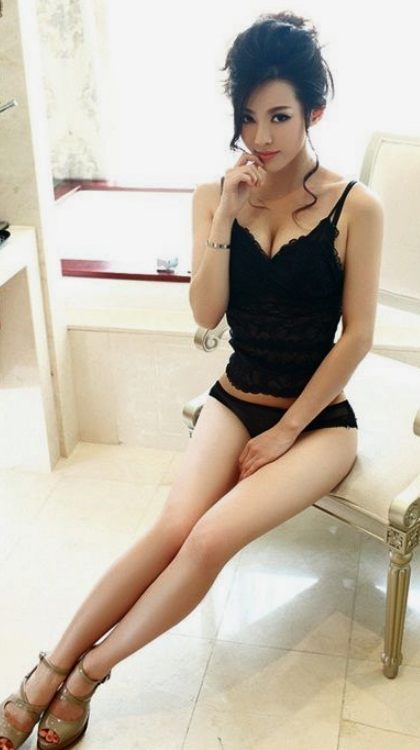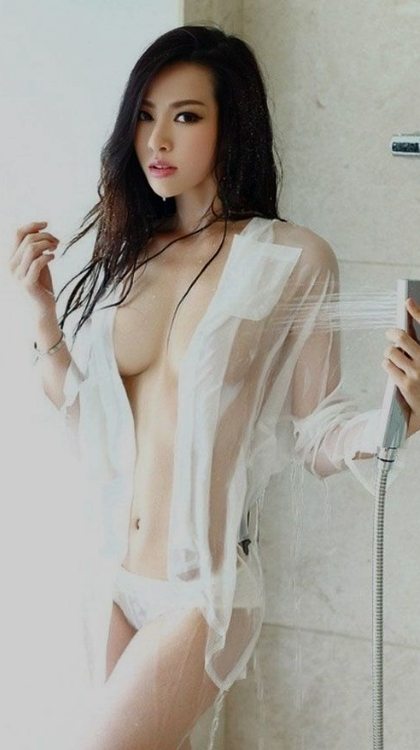 Sheng has the kind of face most people will immediately think of when a beautiful Chinese national is mentioned. She hails from the coldest part of China – Harbin – but has one of the warmest smiles we've ever set eyes on.
She also has the kind of bikini shots that are so hot you can feel her staring at you from the other side of the screen.
20. Li Ying Zhi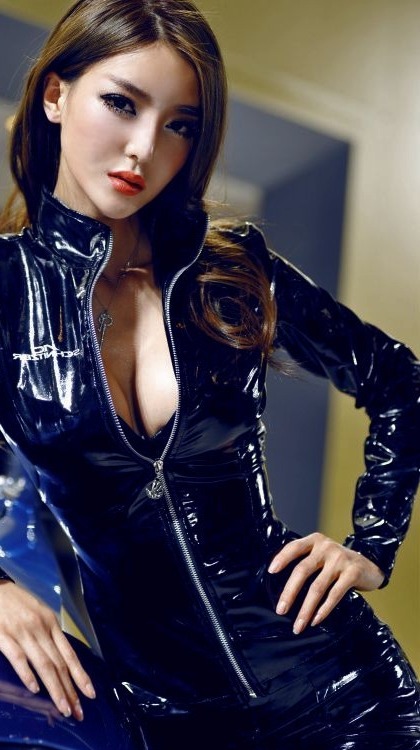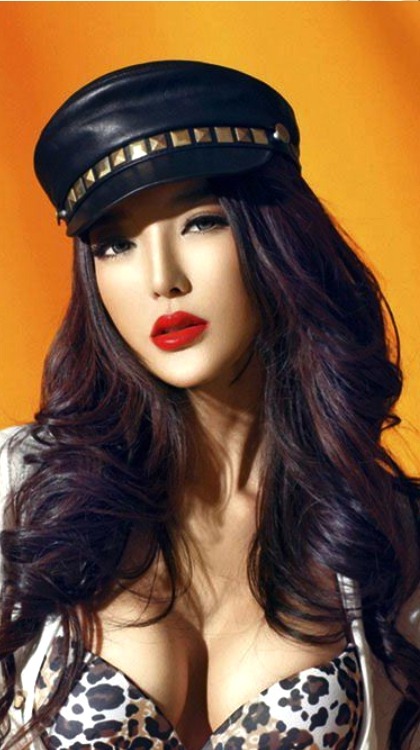 The most alluring thing about this hot babe from Shandong is those long legs that just keep going and going. She is 5'10", which make all those curves on her body all the more astounding.
Her job is concentrated around the catwalk, but she's also modeled for several magazines, appeared on countless TV shows and has more hot and daring shots than anyone could possibly view in one sitting.
Summary
That's the top 20 for this year. We will replace entries each year, as new Asian babes enter the scene.
If you want a chance at meeting a hot Asian girlfriend, we suggest you take a look at our list of the Top Asian Dating Sites.
We can't guarantee they will be famous as these girls. But we can guarantee you will find some stone cold hotties looking for a date. Or maybe more.