A trip to the Philippines will open your eyes to not only the raw beauty of the country but also you will get to see some of the most beautiful girls in the world.
Question: From which country did the current Miss Universe come? Yep, the Philippines.
Before you check out these 20 beautiful Filipinas who have made a name for themselves, both locally and internationally, we are going to tell you the best-kept secret of the Philippines.
No matter how beautiful the Filipina is, for very good reasons, they absolutely love western men.
They have a mix of Asian and Latina blood, what more can you ask for than that? Oh, wait, their English is excellent and taught to every Filipina.
So that's all you could possibly ask for, right? No, wait, how about the fact that these stunning girls will treat you like a rock star in the Philippines?
Ok, I know you are booking your ticket already but while you wait for the chance to get over to paradise, here's some eye candy to fill your dreams tonight.
Ellen Ardana
The Philippine island of Cebu is known for its beautiful women and so it's no surprise that Ellen was raised there.
She is the daughter of a motel millionaire but even though she was born into luxury, she had to work during her holidays to earn pocket money.
She entered showbiz at the age of 18, a decision that didn't go down too well with her parents.
TV shows, movies, commercials, and music videos helped Ellen on her way to fame. Her modeling pictures for Esquire, a soft-porn magazine, were leaked and caused her no end of embarrassment.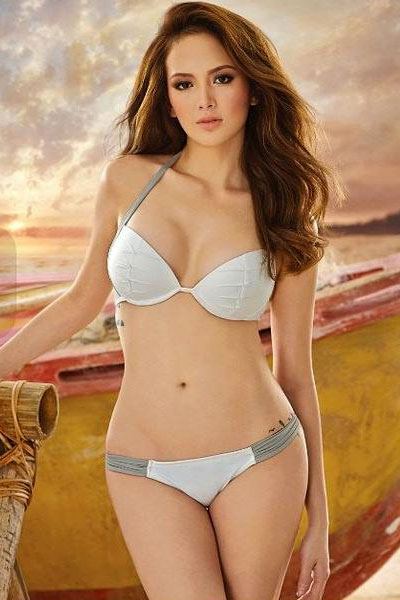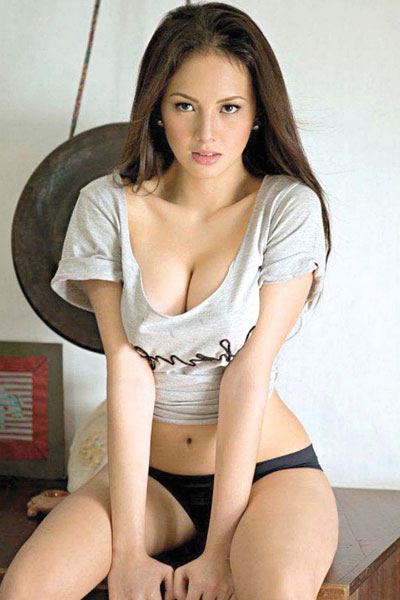 Roxanne Barcelo (Roxee B.)
This Filipina lovely was born in 1985 in the USA, of all places. With her looks, you can safely assume she is a model, many of whom move into acting.
Roxee B. is her stage singing name and most of her focus has been on her singing career.
She's pretty smart too and holds a degree. She has appeared on a host of TV programs such as First Time and Amaya as well as going the normal route of many before her by being on the Big Brother show.
To get a real appreciation of this girl's beauty you should look at the Photos from her FHM pictorial.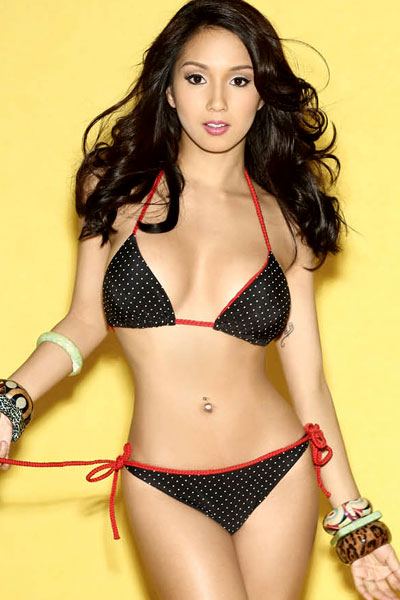 Anne Curtis
Sometimes discovery comes in unusual places and in Anne Curtis' case, she was eating with her parents in a restaurant in 1997 when she was 12 years old.
While most people from the Philippines look for opportunities to leave their country, Anne, who was born in Australia, moved from there to live in the Philippines to continue her career in show business.
She gained popularity when she appeared in Love to Love. She is voted as being the No. 1 Hottest Girl.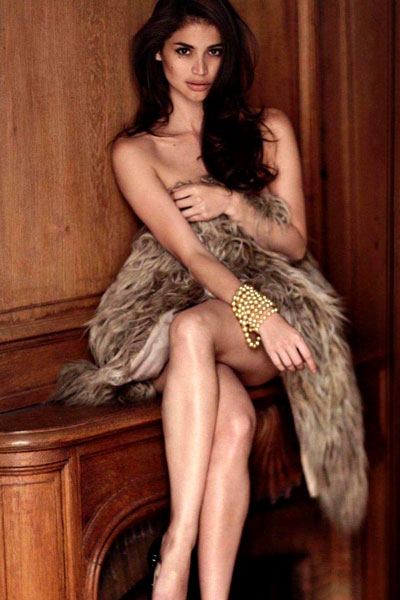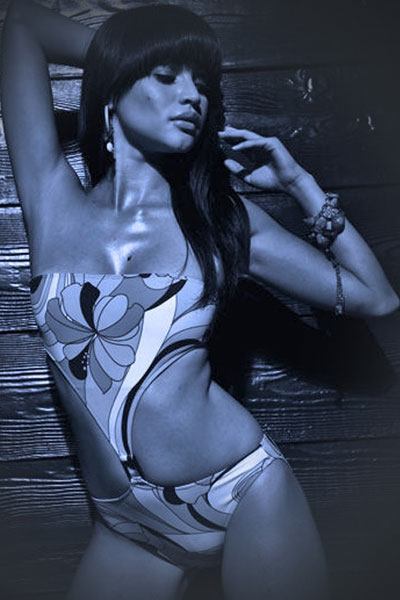 Rachel Anne Daquis
Unlike the other beautiful Filipinas, Rachel is not an actress or TV star. She is a volleyball player of the highest order. If you're thinking 'tall', you're right. At 5'9" she has found the sport that she loves.
Awards like the best blocker, best server and MVP are her achievements. The fact that she is probably the hottest looking volleyball player in the Philippines gets her into this list. Check out the 2014 FHM photos and you will be in love.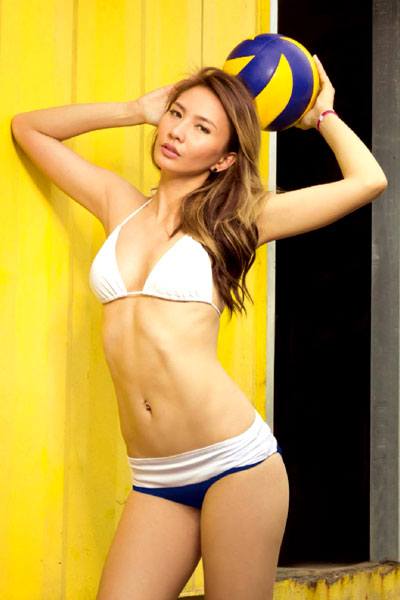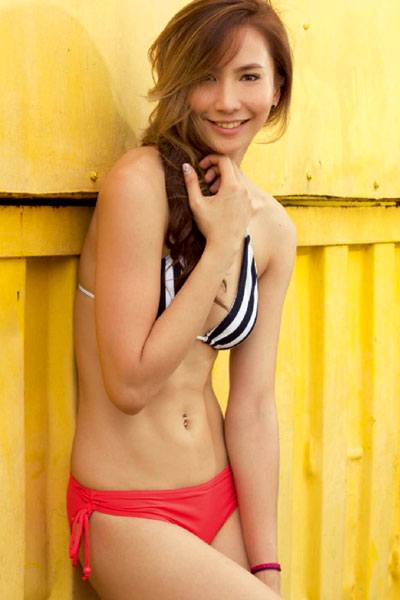 Glaiza de Castro
A young girl from Valenzuela City in the Philippines has made her mark on the celebrity and entertainment world as Glaiza, born in 1988, started in 2001 as a 13-year-old. As well as dancing and acting, she also released a song album.
Her talents caught the eye of her peers and she was named the New Movie Actress of the Year in 2001.
Maybe she is a little shy, but really hot, sexy pics were a little hard to find. There's no doubting her beauty though.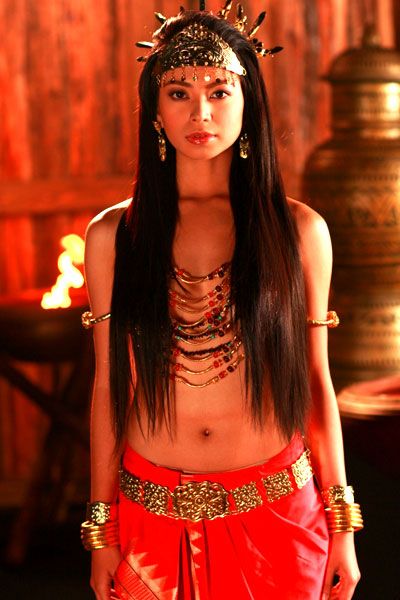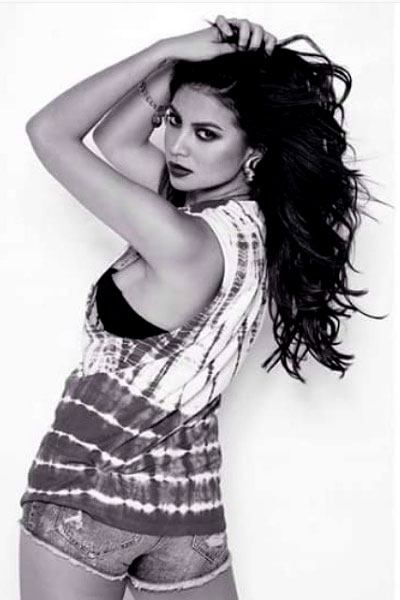 Kim Domingo
There must be something about Filipinas as they continually make the front cover of FHM magazine.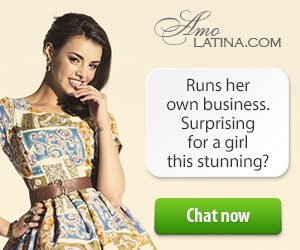 To get that gig you have to be hot, sexy, beautiful and having a bit of fame helps as well. Kim Domingo has all of those attributes and at such a young age as she's just turned 21.
Touted as the top model in the Philippines at such an early age means there are lots of greater things to come for her.
TV, movies and more modeling and commercial contracts means we all get to see more of this hot Pinay.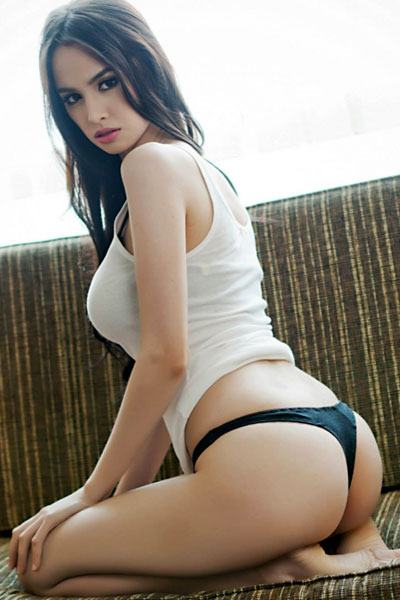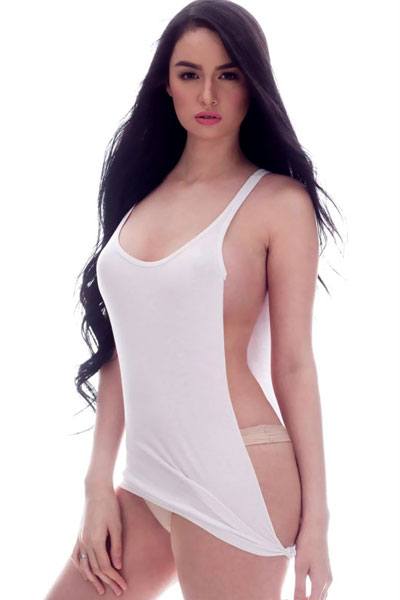 Bangs Garcia
As well as being an actress and a painter, Bangs, real name Valerie, loves to cook, dance, sing and travel.
She was born in 1988 and went to school in Davao. She has spent some time doing lots of TV shows but has her heart set on making it in the movies as well.
If you like beautiful girls with great bodies, you will be happy to know that she appeared in FHM magazine on two occasions, 2009 and 2010. Yummy girl.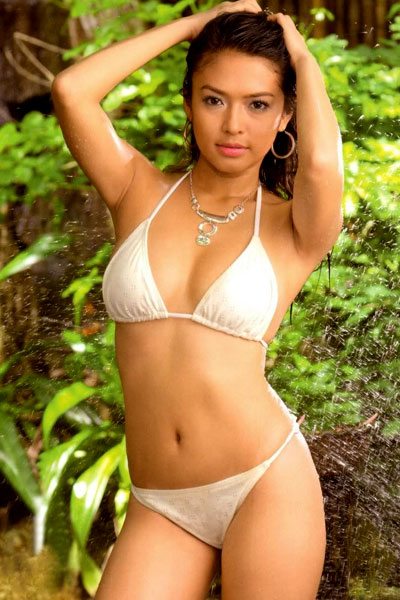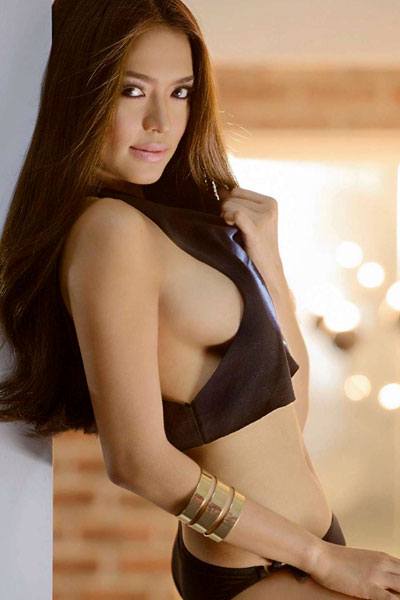 Solenn Heussaff
Solenn made her claim to fame initially in the reality show Survivor Philippines but has also done an amazing amount of work on both TV and in movies.
She is listed as being a fashion designer, model, singer, TV host, actress, painter and make-up artist. Phew!
She says she has a bit of a wild streak in her and likes to do crazy things to make people laugh. She is a local Makati born gal and exudes sensuality in a couple of photoshoots that are worth looking at.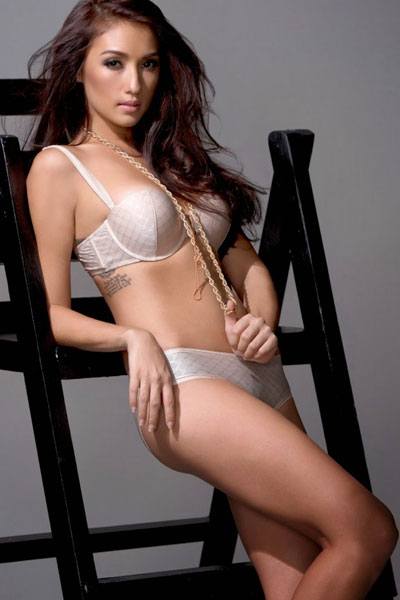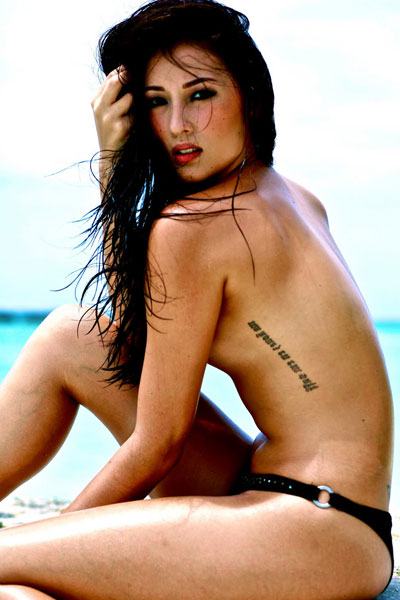 Angel Locsin
There are still some fairy tales and stories of good fortune when you consider that Angel skipped class one day and went shopping at the SM Mall with a friend.
A very smart talent scout spotted her and quicker than you could say 'Abracadabra', she found herself signed up with a local network auditioning for commercials.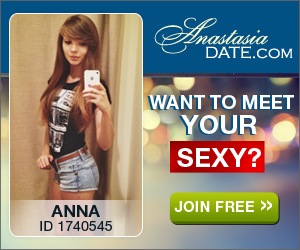 Angel was born in 1985, and after a few shows early in her career she really made her name in a TV show called Mulawin in 2004. She has also starred in a few movies. Another really gorgeous Filipina.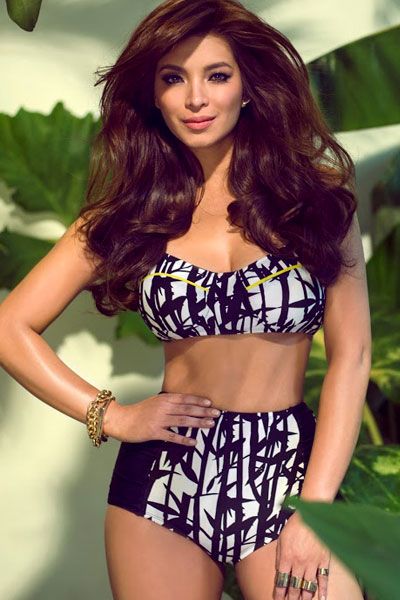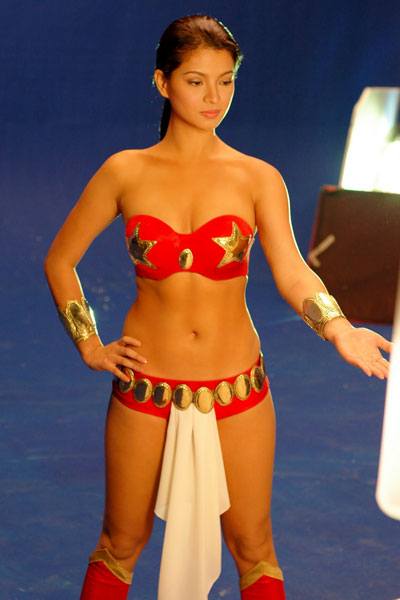 Jessy Mendiola
This fresh-faced lass is only 23 years old and has already made a name for herself as an actress. She was actually born in the UAE.
She got a start in the acting profession at the age of 14 in a show called Star Magic Presents.
Over the next few years, she picked up a few guest roles and also played in a series called Volta.
It's rumored that she has been picked to star in her first movie alongside some famous actors from the Philippines. Still single and maybe still looking.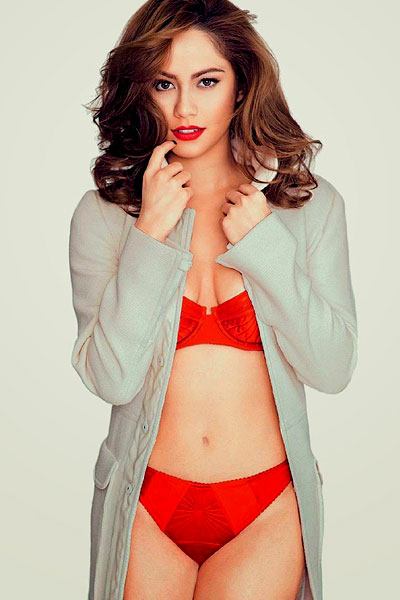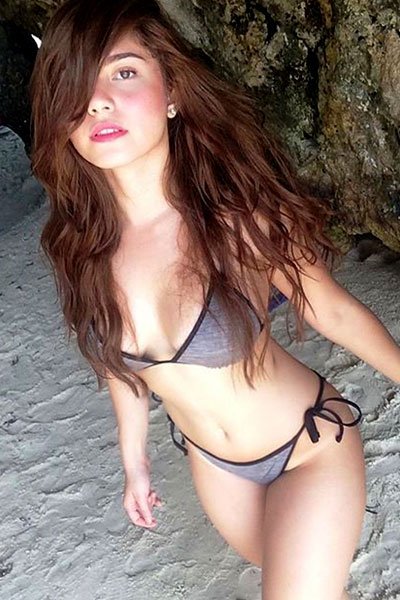 Jennylyn Mercado
Although she has unhappy childhood memories from an abusive father, Jennylyn has emerged as a singer, actress, and songwriter.
She was born in 1987 and gained initial fame as the winner of a TV talent quest called Starstruck.
She initially worked as a singer in a group but eventually, after some TV commercials she acted in a few soap operas before breaking into the movie business with So Happy Together, and Let the Love Begin.
Her pictures in the 2016 FHM Magazine show her to be sexy, beautiful and hot.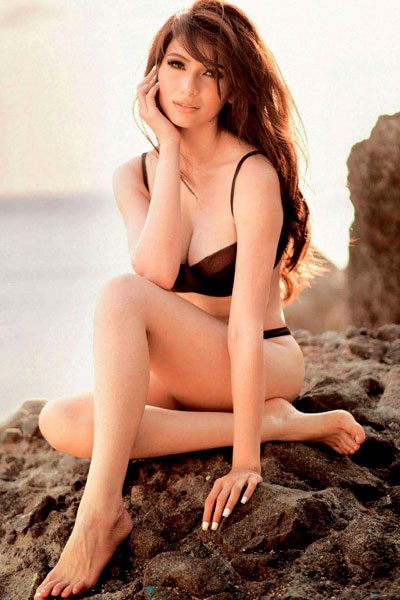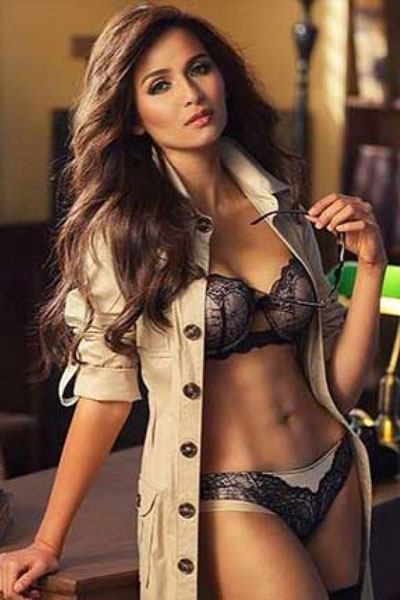 Valeen Montenegro
At just 26 years of age, Valeen has already appeared in almost 40 TV shows and a couple of movies.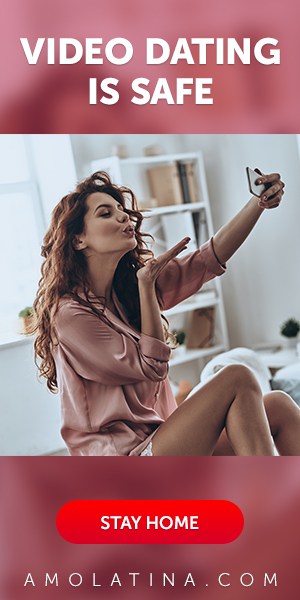 After a film and a few TV shows, Valeen showed a penchant for comedy and producers took advantage of that talent to provide more roles.
She appeared in a list of the 100 sexiest women in the world and there is no doubt that she is hot property. She's another FHM cover girl.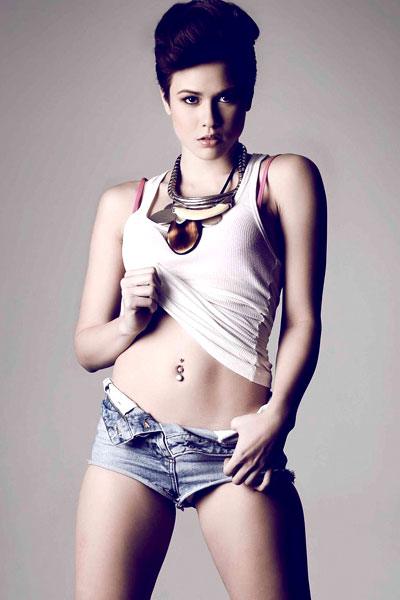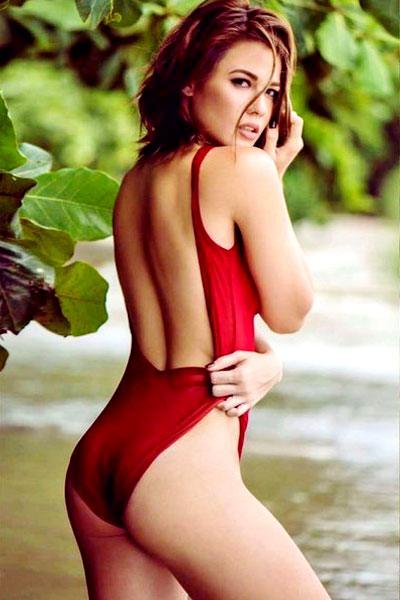 Arci Muñoz
Arci is currently playing a role in a TV show called Never Say Goodbye but she has been working as an actress and a celebrity as well as a singer since she was 16 years old.
In addition to TV, she has appeared in about 6 movies mainly aimed at the local audiences in the Philippines.
She recently published a set of photos that label her as 'feisty and sexy' and there is no doubt that she is both talented and beautiful.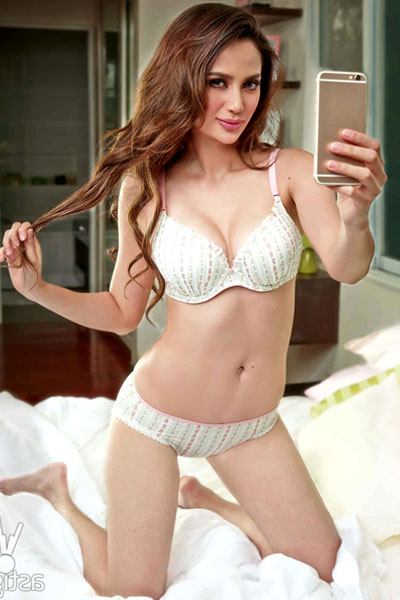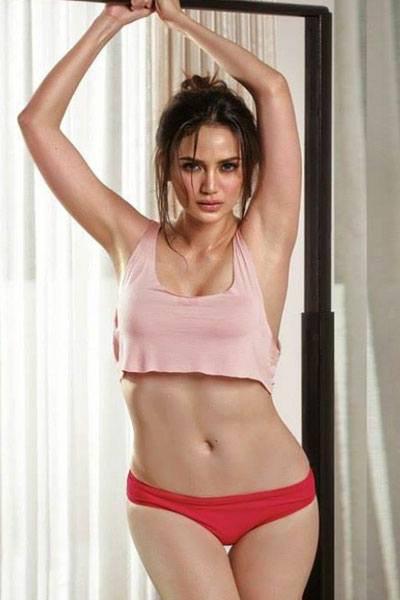 Sam Pinto
Sam came to fame as an actress when she modeled for a few well-known Philippine printing companies.
Her first regular TV appearances were on a program called Midnight DJ but prior to that, she acted on the show Maynila, but only once.
Sam really hit the big time with her appearance on the Big Brother show and that led to a number of acting stints in a couple of movies one of which starred Vice Ganda, a really famous celebrity in his country.
Her appearance on the cover of the magazine FHM made her face and body pretty famous and she is considered one of the sexiest female stars in the Philippines. Some of those pictures are really hot!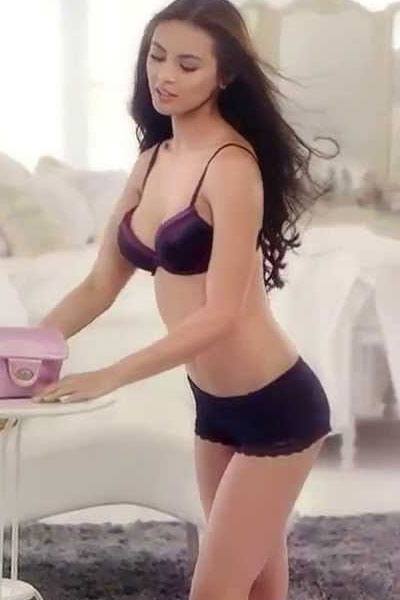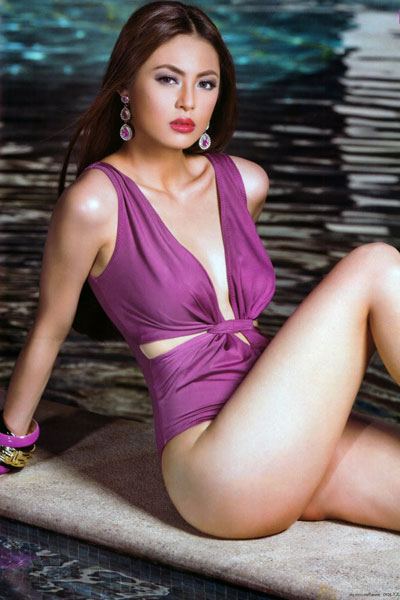 Lovi Poe
She is the daughter of a very famous Filipino actor, Fernando Poe, and with those genes it was probably meant to be that Lovi would follow her father's footsteps into the same career. Her biggest break came when she played the part of Kristal in Bakekang.
She has been Best Female TV Personality of the Year amongst other things but you can't deny her raw beauty. At only 27 years of age, her continued rise in popularity is certain.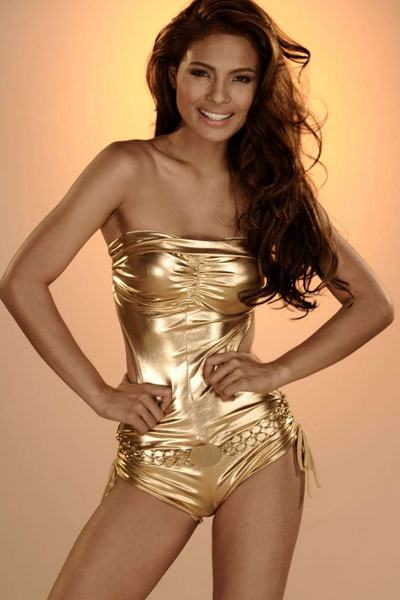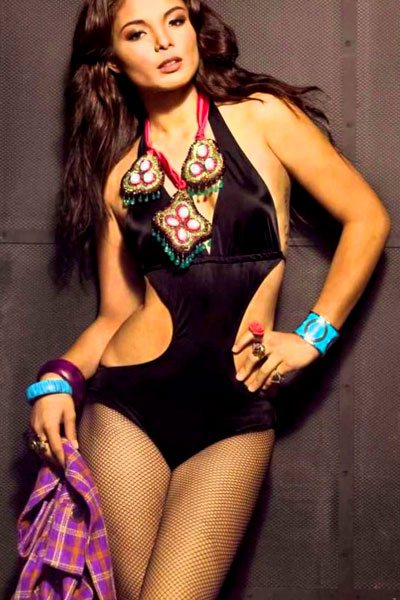 Marian Rivera
Actually born in Spain, Marian Rivera spent most of her childhood with her grandmother in Cavite, a seaside area of the Philippines. She is both intelligent and beautiful and determined as well.
Why? Well, it's unusual for 5'4' girl to get into modeling but her beauty started to attract a bit of attention from the talent scouts. From the catwalk to TV commercials and then came offers for her to take on acting seriously.
To her credit, or not, Marian ignored the offers and continued with her education and gained a degree which enabled her to take on the profession of teaching.
The glamour of acting soon outweighed the pressures of teaching and she started her career on a show called Kung Mamahalin Mo Lang Ako. She has been named 'The Next Big Thing', 'TV's New Darling' and 'The Princess of Primetime TV.'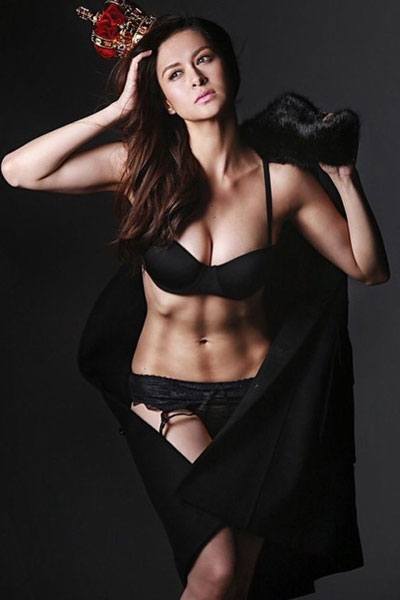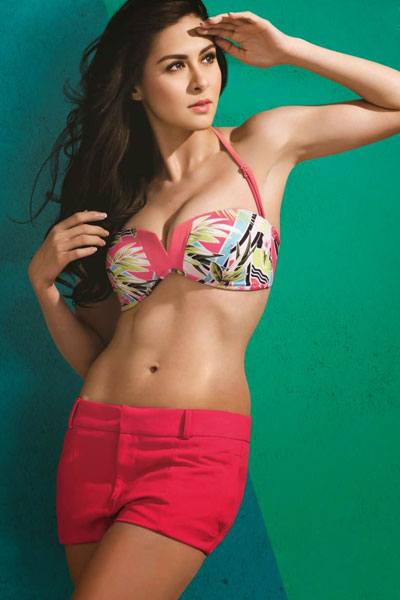 Maja Salvador
Maja was born in 1988 and started her acting career in a show called It Might Be You and as they say, the rest is history. She made her movie debut in 2006, only 18 years old, in a horror movie called Sukob.
Her abilities include being an actress, singer, dancer, model and producer in a short career to date. Her professional resume for appearances is a very impressive read.
Like all Filipina stars, she is also extremely beautiful and if you check out her photos you will quickly agree just how hot and sex-looking this lovely Filipina is.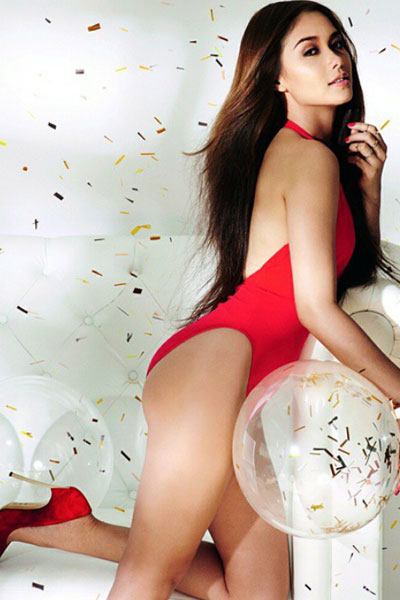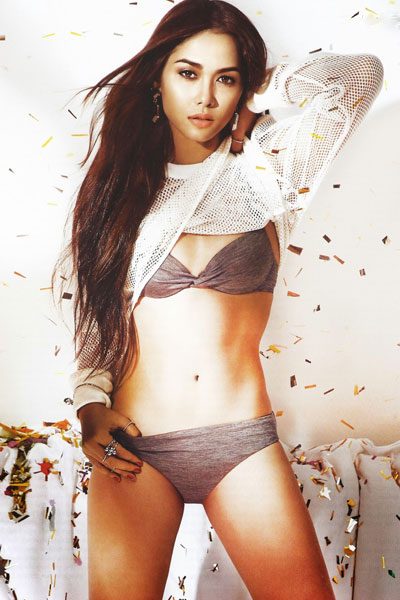 Andrea Torres
She was first noticed in 2005 on a show called Qpids and so started the celebrity career of Andrea Torres, born 1990. She is an actress, a TV show host and a commercial model.
She also acted in a couple of movies and her show business portfolio is extraordinary for one so young. She really lit up the 2014 edition of FHM and the photos clearly show her as a real sexy Filipina beauty.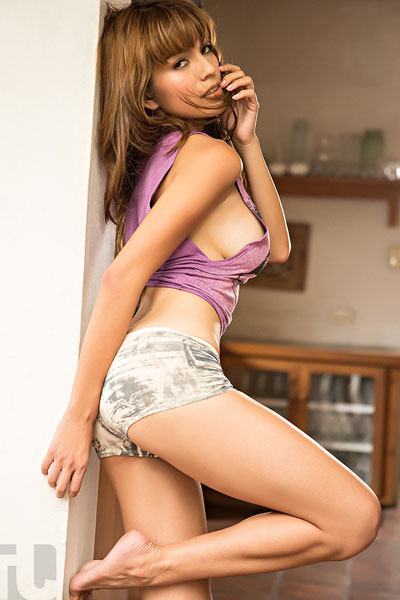 Pia Wurtzbach
There's no reason at all for having Pia this low on the list, it's simply alphabetical. We are talking seriously beautiful here because this hot, sexy Filipina is the number one girl in the world. Make that universe, because she is the current Miss Universe.
Due to a mistake in the announcement, she almost wasn't but they corrected the error and all of the Philippines went wild.
There are no photos of her that can do her justice, long legs, amazing hot body, intelligent and also a nice girl to go with it. Numero Uno!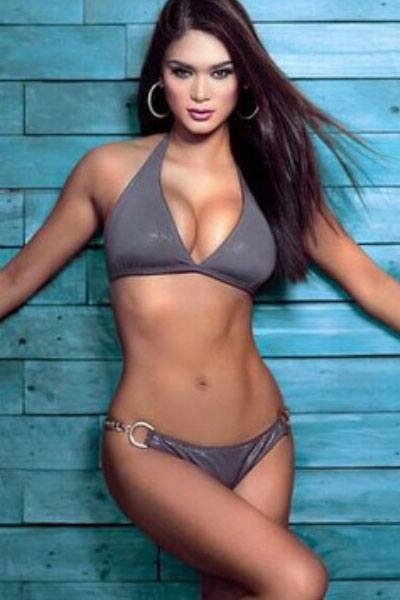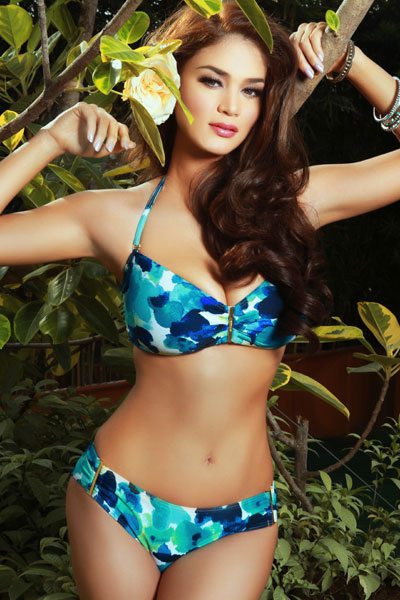 Megan Young
This beautiful Filipina-American girl was the first from the Philippines to win the crown of Miss World in 2013.
Not only is she a beauty queen but she keeps that lovely body fit and looking good with marathon running and following a strict fitness regime.
She has appeared in quite a few TV shows and was once selected to be the National Peace Ambassador.