When it comes to meeting women from Latin America, no site on the internet is more expansive or as well-known as Amolatina.
It has what could be termed as the largest single population of single Latinas on a single site, which is a great thing, but this website is not without its downsides.
The main issue that needs addressing is the fact that, on looking around, every other person you ask will tell you the site is a scam. Which then begs the question: is Amolatina.com really a scam?
Legitimacy-wise, no it's not a scam. But you need to be prepared or you might end up with a bad experience. But that's why we are doing this review. So you will know if you want to get involved. And, if so, how to do it in a smart way.
You may also want to check out how AmoLatina fared, compared to other top International Dating Sites.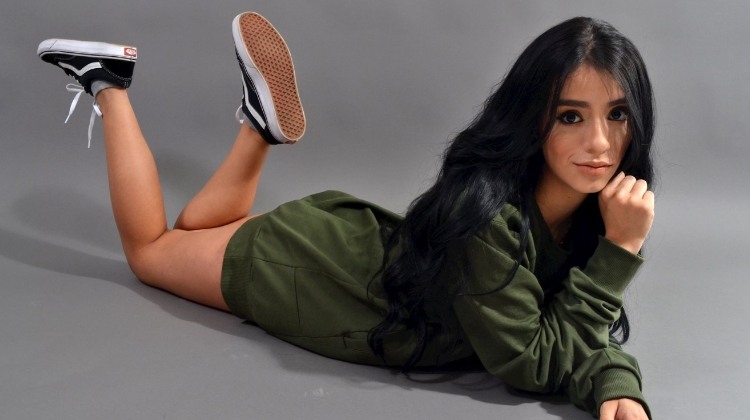 Important Features
Feature-wise, this Latin dating site doesn't try to reinvent the wheel. Not to imply it doesn't have a lot of useful features.
Just that most of the features it does possess are pretty standard now. With higher-end dating sites, anyway.
The most important part of this site is probably the communications system, because what else are you doing on the site if not talking to someone? With which regard, the site has a few ways you can get in touch with a potential date or how they can hit you up.
Messaging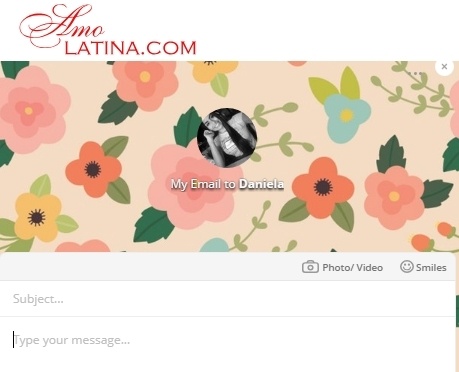 First is the homegrown mailing system. An email server is pretty easy to set up, though the securing and maintenance bit takes quite a bit of effort to get right.
This allows you to send fixed-length emails that have the lowest priority of all the communication types.
Live Chat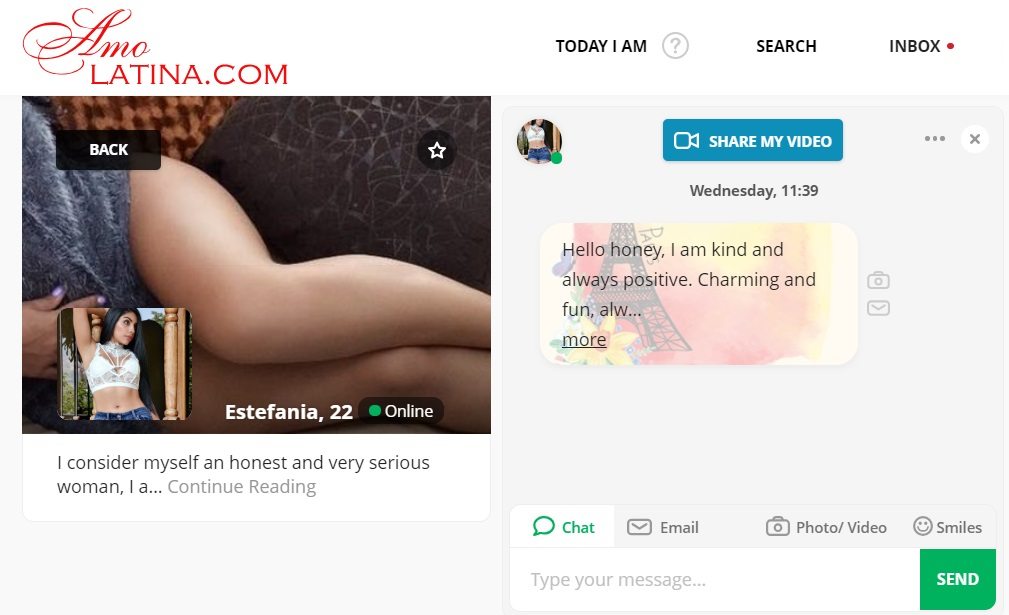 Next is the normal chat system that we're all used to by now. It's ubiquitous in all manner of applications today, so that doesn't really need any kind of introduction.
The only thing that's missing and we'd love to see is the 'typing' status and an indication of whether the message has been read or not.
Sure, it makes me feel like I am stalking someone but it's still nice to know if someone hasn't read your message.
Live video chat
Alongside this is the live video chat feature. This is perhaps the most important of all the communication methods since it is really the only way to make sure you're not chatting with a bot.
There's also a voice call option, but this requires the use of an interpreter you pay for through the site.
Gifts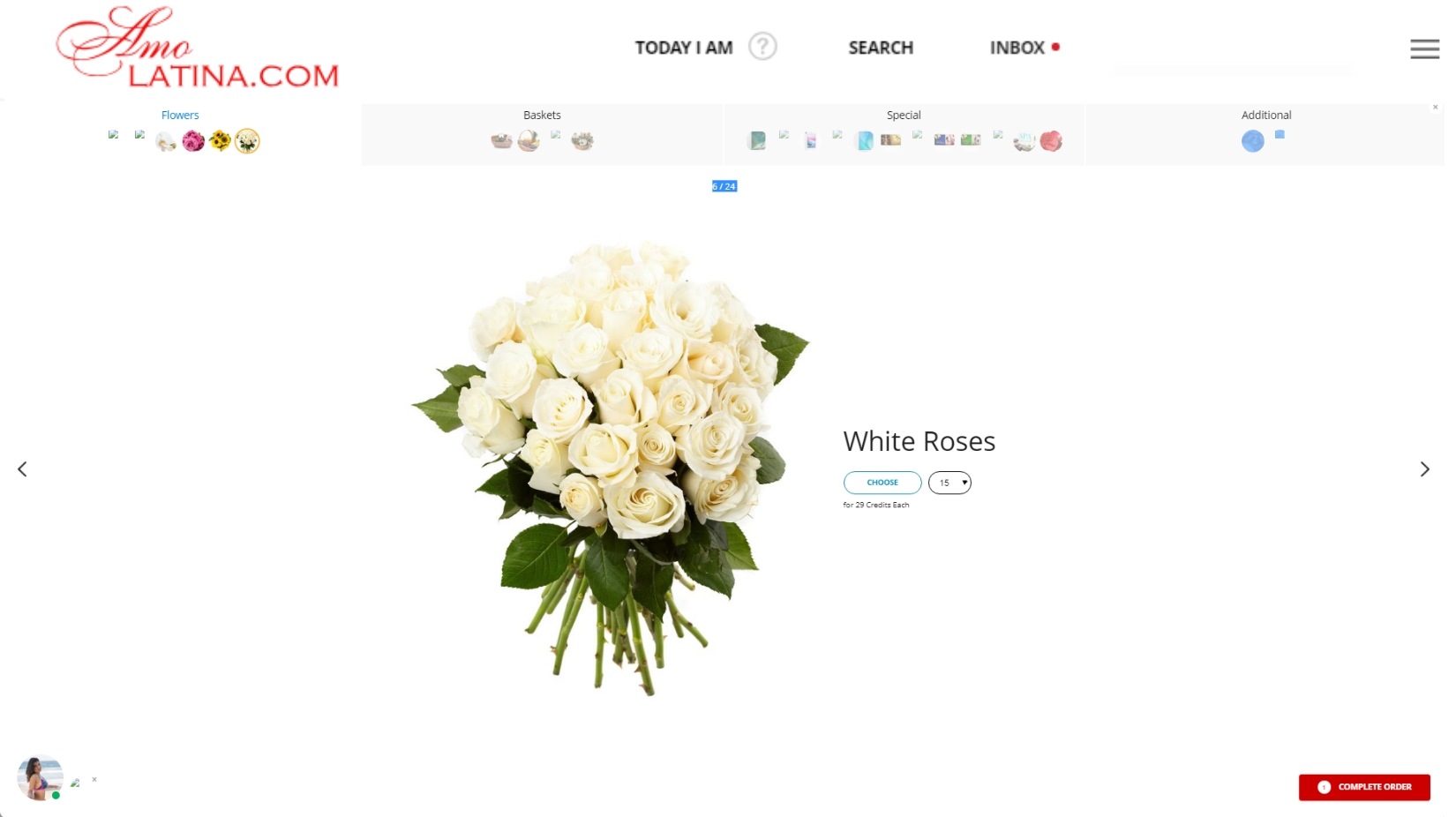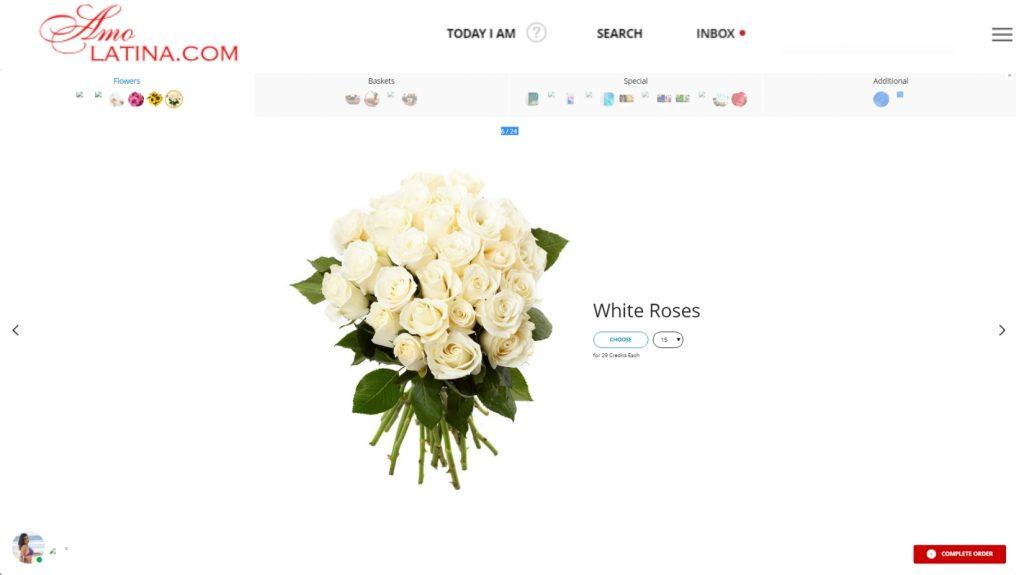 Finally, the site allows you to buy various gifts – most notably, flowers – that are supposedly delivered to any girl you wish to buy them for. This will then allow you to get her contact information and you will be able to arrange an in-person meeting.
Fair disclosure: I am a bit of a chatty-Cathy so I didn't do much in the way of gifts. I prefer to talk women into submission. But for you strong and silent types, let me know how it works out for you.
Pros
There's quite a bit about AmoLatina that's to be loved. For one…
The women
It has a fairly large population of women who seem ever eager to talk to the men on the site. And that IS why you are there, after all. And it's not an exaggeration to say that the eye candy there is fantastic.
The women seem to be evenly distributed from various countries all over Latin America. The most common of these are Colombia, Venezuela, Argentina, and Brazil.
Having chatted with many over the last year or two, I can tell you that they are as real as can be.
The ones I talked to, anyway. I can't put up their individual profiles here, out of respect. But you will see what I mean if you decide to chat with an AmoLatina girl.
Why are so many real? Probably because of the…
Profile screening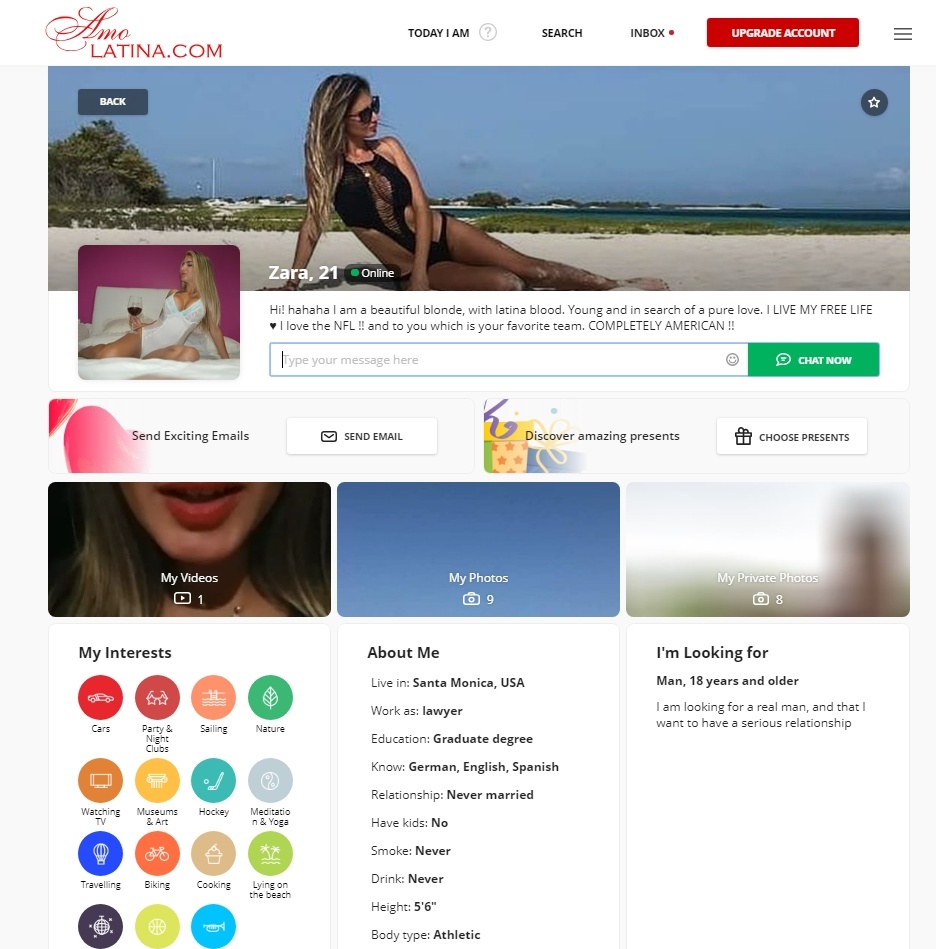 The main advantage of the site is the fact that every person who signs up on the site is screened manually by employees. This is a great way to filter out what might potentially be bad actors. Scam artists, spammers, etc.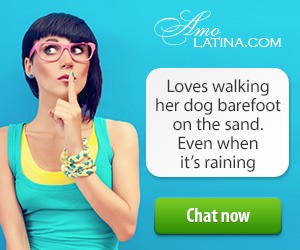 They do have an automatic filtering system, too. But this often ends up being so aggressive that perfectly genuine accounts are also rejected.
A few scammers do manage to slip through the cracks since no system is perfect, but for the most part, the communication that takes through this website seems authentic enough.
Lots of features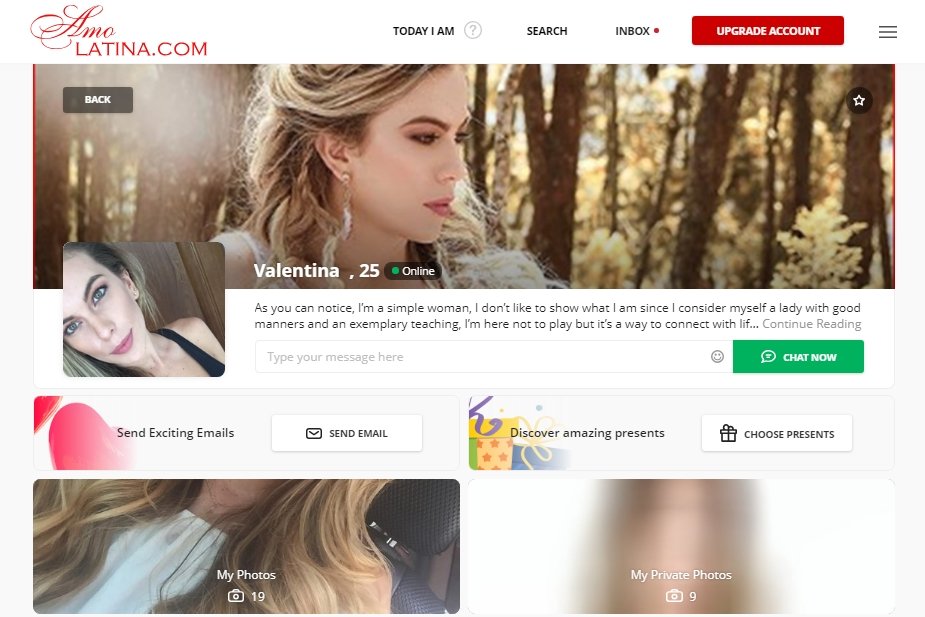 The more features the better. This rule, however, only applies to a certain point when the advantage of adding more features starts to plateau since only a small number of users really take interest in anything else you add.
AmoLatina seems to have reached the point where they don't need to add any more features since the number of them already available is enough for the average user.
Use the site often enough and it will get monotonous since there's only so much to do, but the feature set is quite heavy and easy to appreciate.
It has a large number of users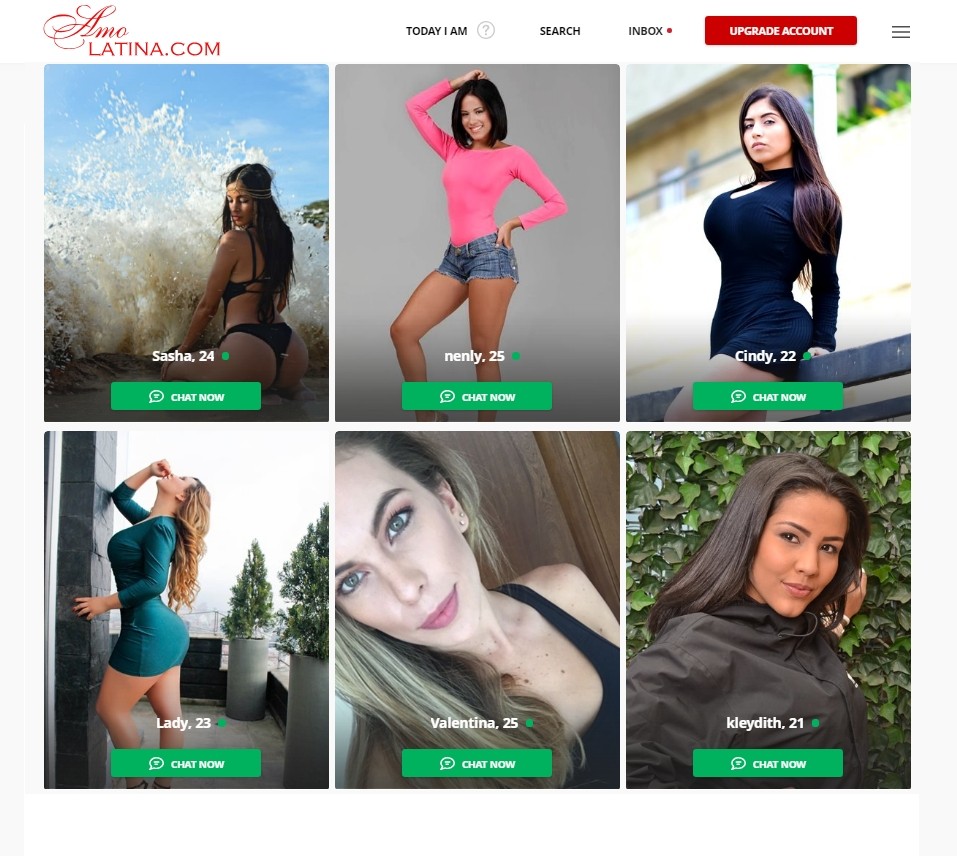 More people to talk to is always a good thing, and on that front, AmoLatina has it covered all the way.
With more than twenty different countries covered, the site has the largest and most diverse number of users of any other such site on the internet.
The users are all verified, too. So we can at least have some level of certainty when assuming they are real people.
Profile photos are also manually reviewed by the AmoLatina staff by performing interviews in person or by making video calls with the members.
When necessary, personal identification documents may also be required in order to make sure anyone signing up is who they say they are.
Cons
Being tied up with Anastasia's reputation, the immediate assumption most people have about the site is it's going to be a major con. And, despite the features, the site has, some of the management decisions are a concern.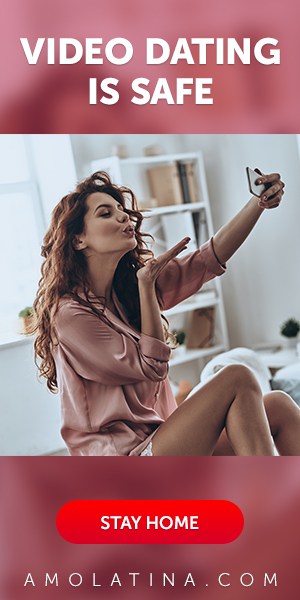 It is expensive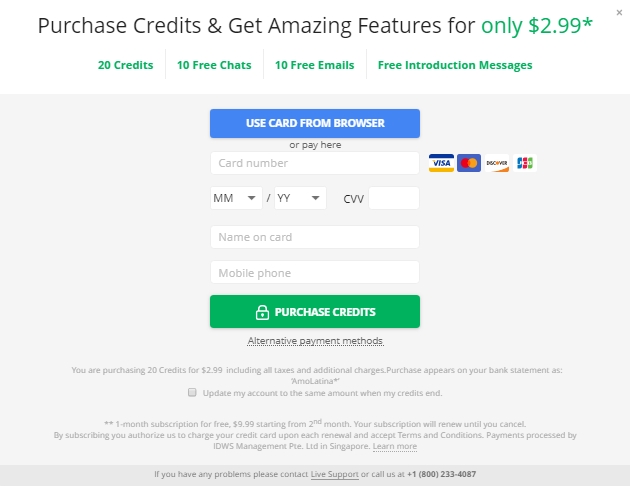 No lie, folks, it isn't cheap. Now it's not in the realm of sites that are aimed at super-rich people.
Like professional matchmakers that do all the work for you. But it's far from Plentyoffish or OkCupid. Or even your Latinamericancupid kind of site.
Rather than depending on a more affordable subscription-based model like most other major websites, they use a credit-based system.
In order to do anything useful on the website, you are going to need to cough out some cash.
Need to send a text? Coins. Need to read a text? Coins. Want to look at those more alluring 'private' photos? Yeah, you guessed it. More coins.
You can buy 20 coins for about $16 or 1,000 at once for $400. Even at their cheapest rate, they are more expensive than reputed sites like Tinder and OkCupid.
Considering how quickly you are going to burn through these coins, make sure you have a budget before you spend a single cent on the site. The expenses stack up pretty quickly.
It's addictive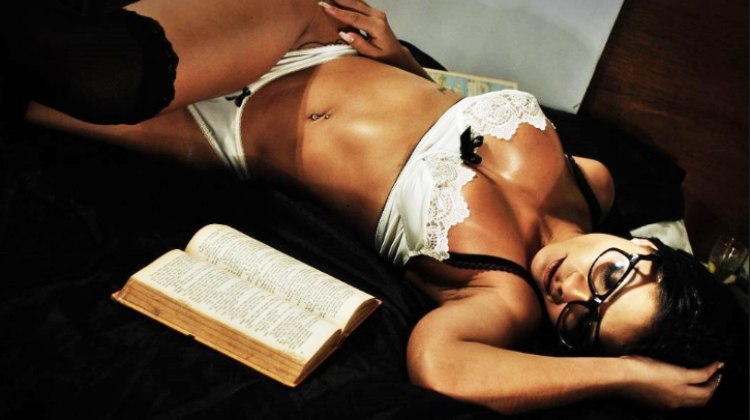 And addictive would be great. Except when you pair it with that first downside of being expensive.
Remember how the site relies on you buying coins so they can keep their servers running and all? They find all manner of ways to get you to burn through these coins as fast as you can and try to incentivize you into buying more.
Or maybe I'm just a sucker with a spending habit. Guilty admission, I do buy impulse items at the grocery store.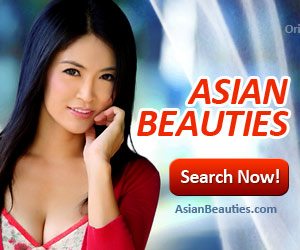 One way they get me is by bombarding me with texts. Twenty super-attractive women sending me messages. In order to read them…were you paying attention? Coins! In order to reply, you'll need to spend even more.
The women are also a bit too eager to keep the conversation going whenever you text them (or, more likely, they text you.)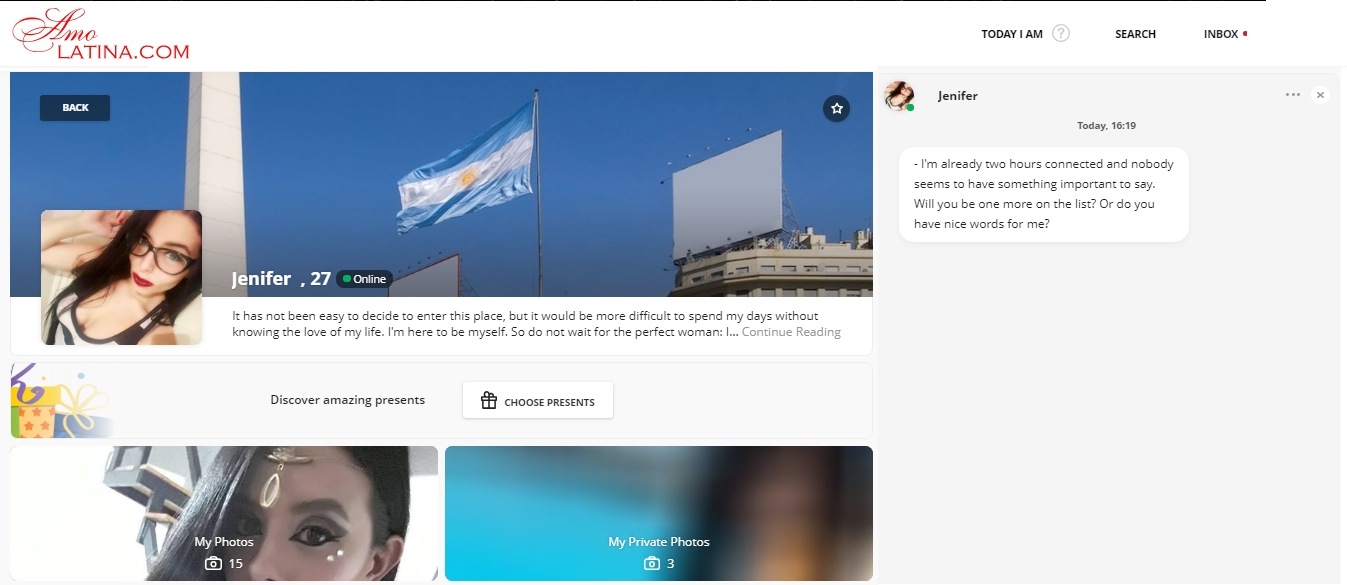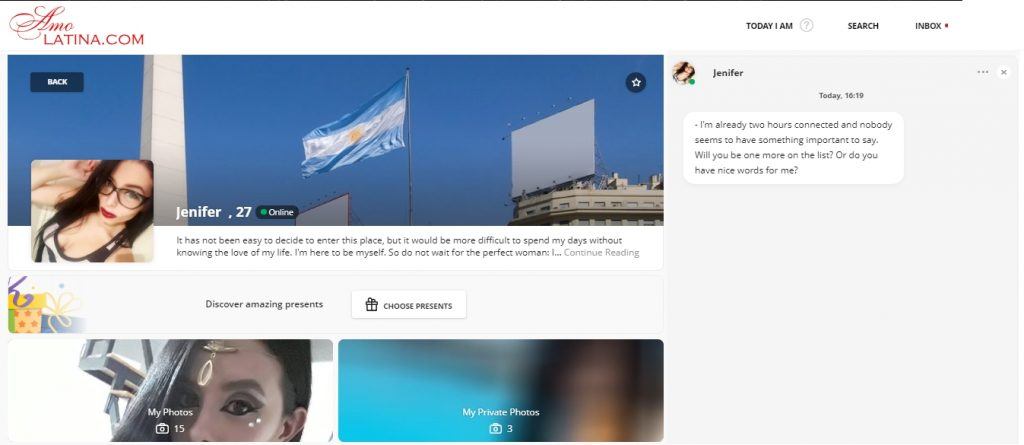 Ignore them for a few hours and they hit you up with more texts until you eventually reply. I was worried they were bots, as often as they text me. But I have video chatted with many now.
In the end, Amolatina charges far more than the average love seeker would be willing to part with. So, again, make sure your budget is tight before you start using the site.
That said, this site does focus on mail order brides. It's definitely more expensive than free and semi-free Latin dating sites (check out our Best Latin Dating Sites article). But it's cheaper than most Latin mail order bride agencies. It's sort of a middle ground option.
Lack of personality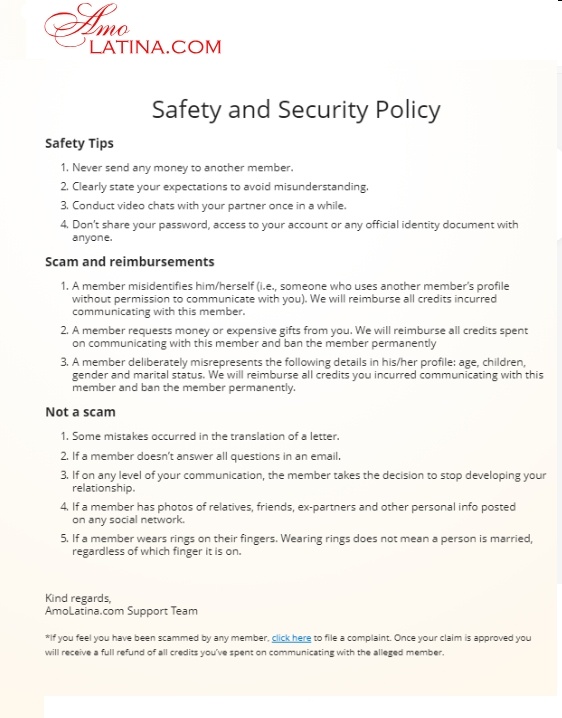 In general, the site lacks a way of really fostering conversations and making everything seem like a connection between two people is forming.
The first indicator of this is the way they enforce their Anti-Scam Policy. It warns you never to send money to any person through the site or exchange contact information on the site.
In fact, should you try to send an email address or phone number, the site scrubs it clean before delivering the message.
Without putting much thought into it, it should be pretty obvious they want to form a closed ecosystem.
The optimist would say it's really a way to keep spam off the site, but, from reputable sources, even if you do somehow manage to escape all the filters, the women still tell you to contact them through the site.
They do claim to refund anyone scammed on the site or misled by any of the women on the site, or, if you use the 'Date Me' service and the woman goes cold turkey.
However, you better know how to jump through hoops and deal with more layers of bureaucracy than you had ever thought possible.
Conclusion
A lot of things about this site are very well executed, but there are a few things that leave it wanting.
The main downside of this site is it can get super expensive super fast since every single thing costs some amount of money.
Treat it like the way you would gambling – only gamble away money you can afford to lose.
Definitely, don't take a mortgage over it. That said, the service and members are excellent.
Check Out AmoLatina Now