Asian dating apps have exploded onto the international and Asian dating scene, fast becoming one of the most popular ways to meet potential dates.
There are so many now, it would take you a year to gt through all of them. That's why we picked out the best Asian dating apps and reviewed them for you.
With over a third of the world's population, no other continent in the world is as diverse as Asia. And yet, when Asia is mentioned, people's heads immediately rush to the likes of China and Japan.
Whereas great countries in their own right, they have greatly contributed to the overshadowing of similarly enjoyable countries like Vietnam and Thailand.
In which regard, almost no other continent comes close to the quality of women and their willingness to date than Asia.
It greatly depends on the country you decide to visit, but, generally speaking, the amazing mix of cultures in the continent make it incredibly conducive for Westerners.
By the way, if you do find your perfect match on one of these apps, I highly suggest you read our guide on dating and marrying Asian women.
Often cited reasons include booming Western economies, the terrible treatment of women in cultures such as the Kazakh and Indian and want to have a better life abroad. For whatever reason, Asian women love foreigners.
Sites like Asiandate.com do a pretty decent job of hooking you up with beautiful women from all over the continent, but nothing beats the flexibility of a South Asian dating app.
For which reason, here are the best free Asian dating apps commonly used by locals from all around the world.
Most of them are platform-independent – they are available both on Google's Play Store and the Apple App Store – so all you really need is a phone and a stable internet connection.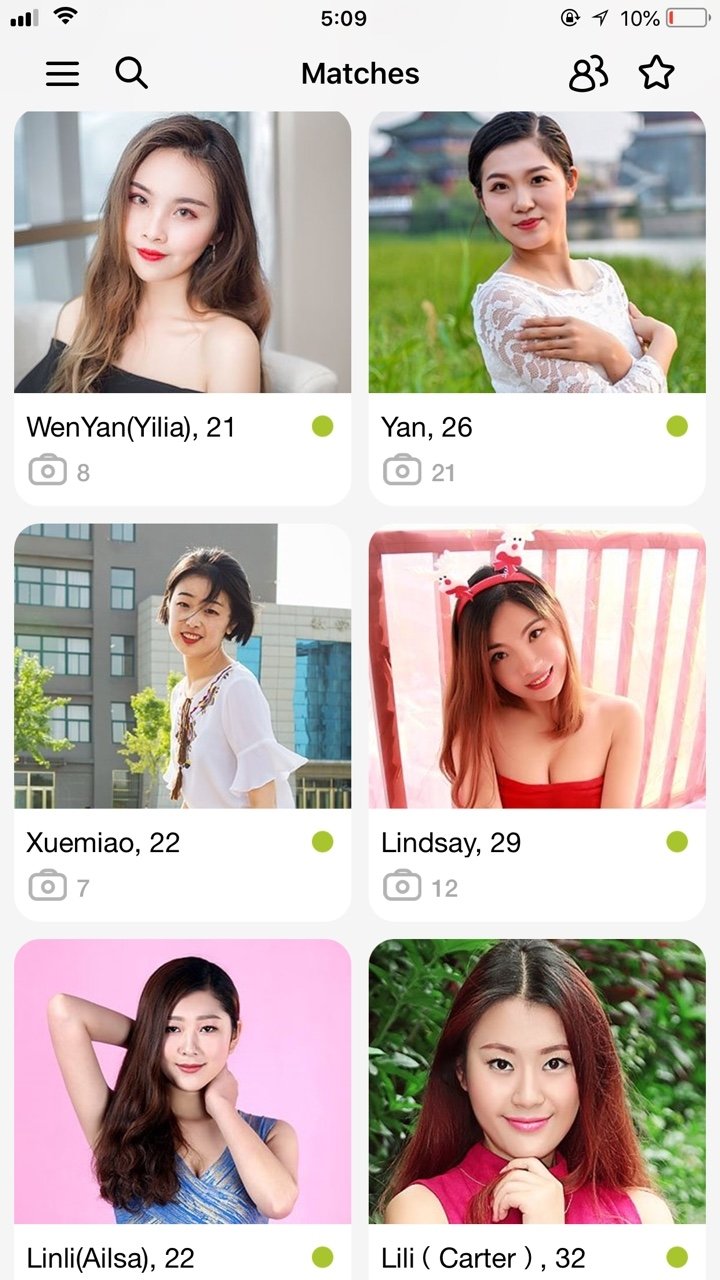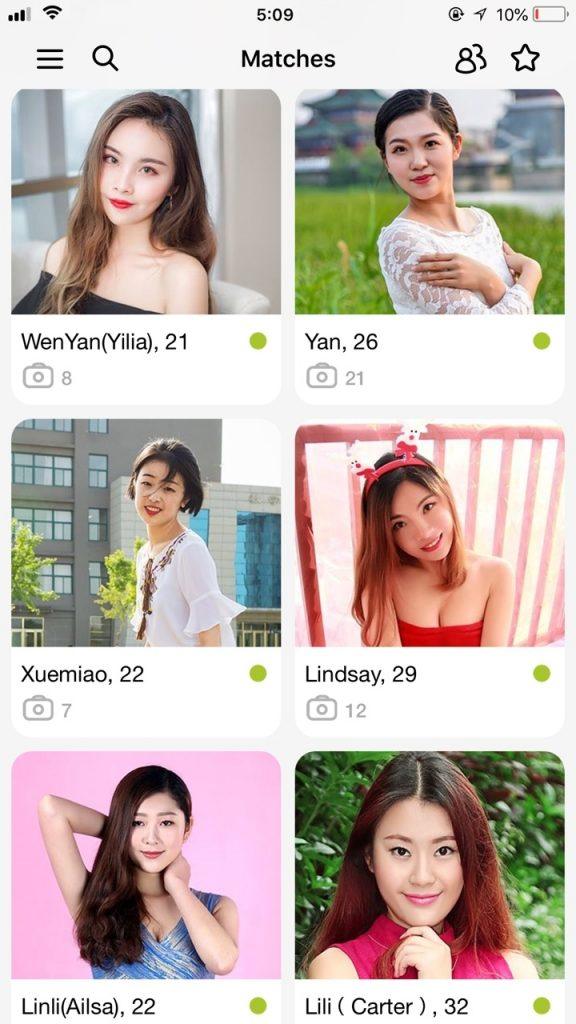 AsianDate.com is an extremely popular platform for meeting Asian women. It can be accessed from both an app and from a web platform, leading it to be featured heavily in the much tougher International Dating Sites review roundup, as well as the Asian Dating Sites article.
The most appealing aspect of the site has always been the fact that they have thousands of different beautiful women from all over the world.
Every profile is very extensive – providing useful details like age, weight and how well they speak various languages, including English.
Once you're a member, you can then access a lot of features that are normally hidden towards outside users.
This includes accessing women's pictures, which are all required to be taken professionally as a rule and a video gallery containing them doing their favorite thing – sports and all. The site does an incredible job of creating a rapport and helping you feel acquainted.
Some people might find the fact that most of the site's users are located in China, the Philippines, and Thailand a bit irksome. If you don't have a long-distance, relationship, you're ultra-lucky.
Those who want to date women near them should be pretty excited for 'Asian Ladies in the US' feature which does just what its name suggests.
The only downside to this Asian dating app is the pricing model. Instead of a more affordable monthly subscription, it relies on a communication-based system.
Such that, for instance, a 20-minute call will cost you three dollars. Every form of communication has some sort of money attached.
Verdict: 9/10
Get Started Now
---
2. Badoo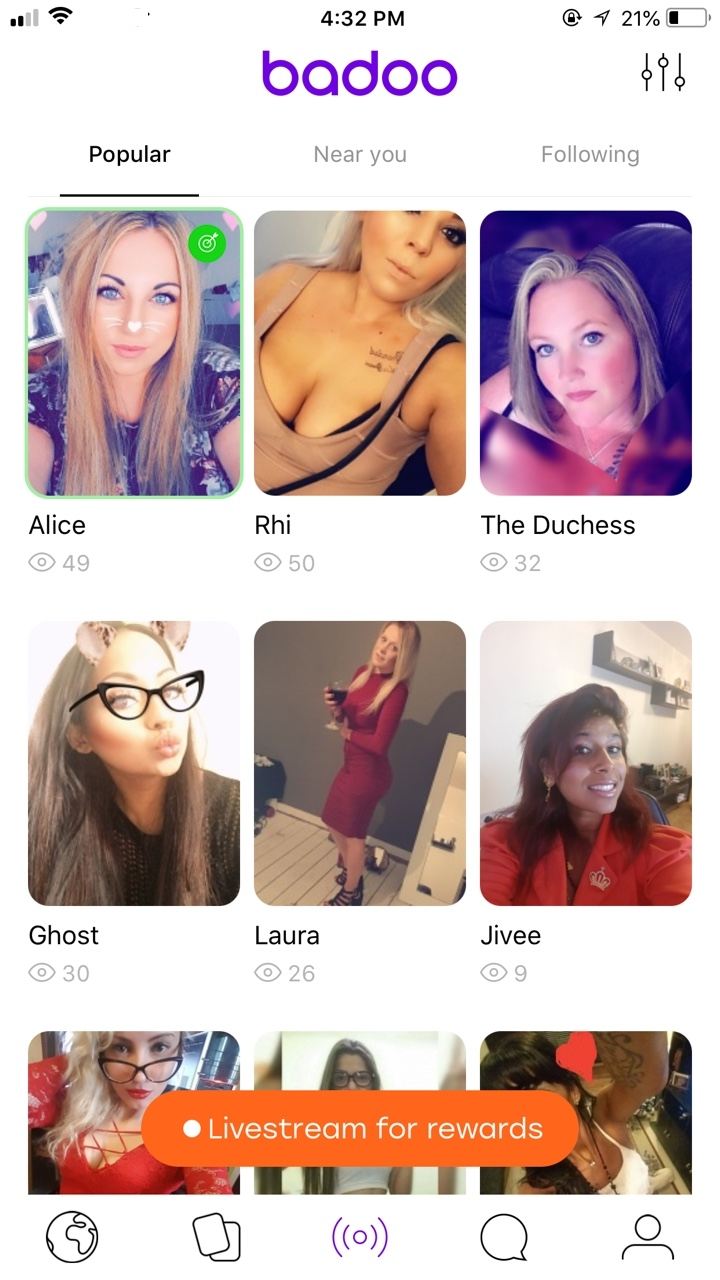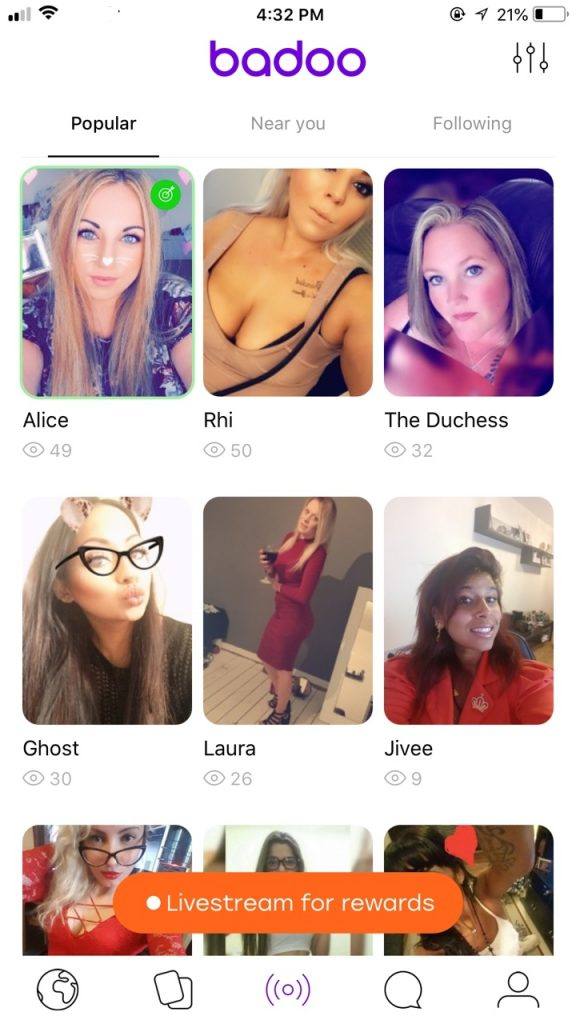 Badoo is pretty different from most dating sites in the sense it's a combination of a social network and a dating site. Sort of like the way Facebook started their own dating site.
And just like Facebook, this site is propped up by the fact that it has a lot of people registered, and just as many active every day. With 300 million monthly active members, this site is nothing short of a behemoth of the dating space.
It's perhaps one of the few dating apps that's popular all over the world. Available in 190 different countries and in 47 different languages, it's the most used dating app in the world.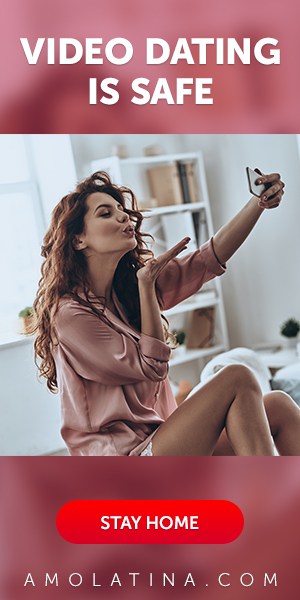 To help you get matches, it uses the information you've provided during registration and your geographic location.
However, these can be tweaked at any time so that, for example, if you want to start talking to and matching with Asian women, it only takes one click of a button.
But where Badoo truly excels is its operating model. It works on the same kind of freemium business model sites like Tinder employ.
Most things are free – the free tier is extremely robust – but you can pay for 'superpowers.' These are paid for on-demand. There are no recurring costs.
Verdict: 8.5/10
3. Peekawoo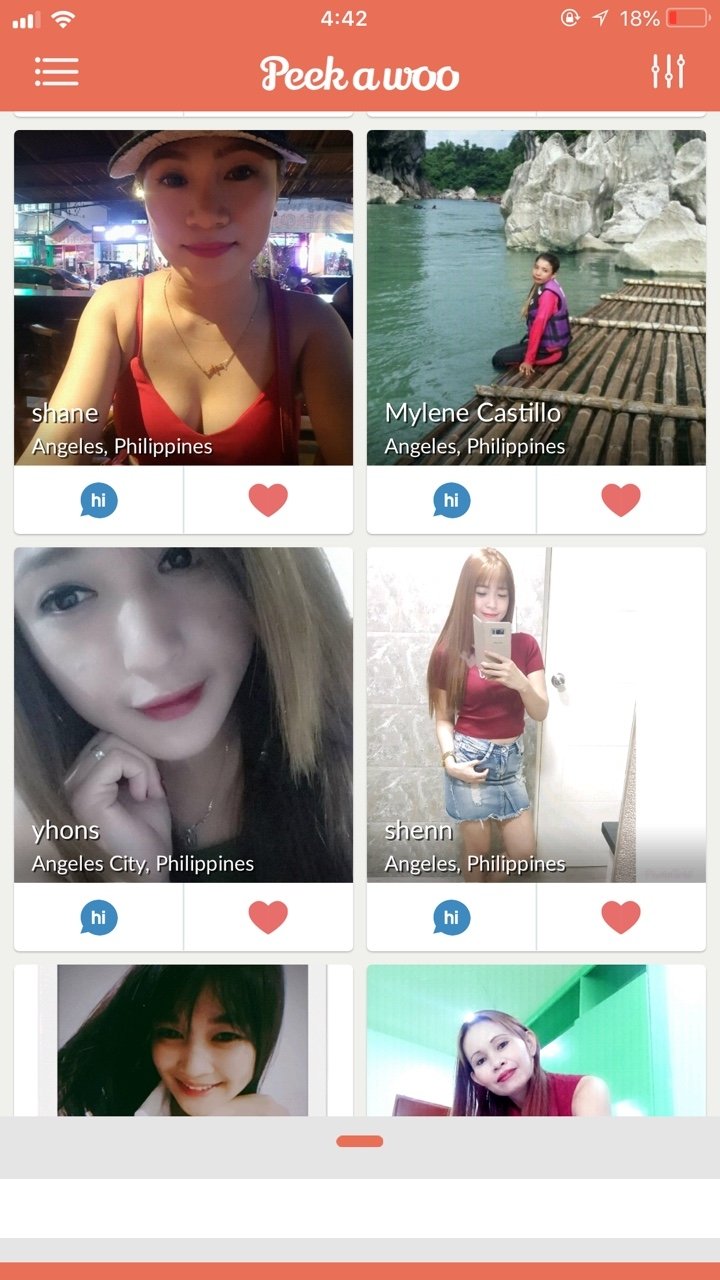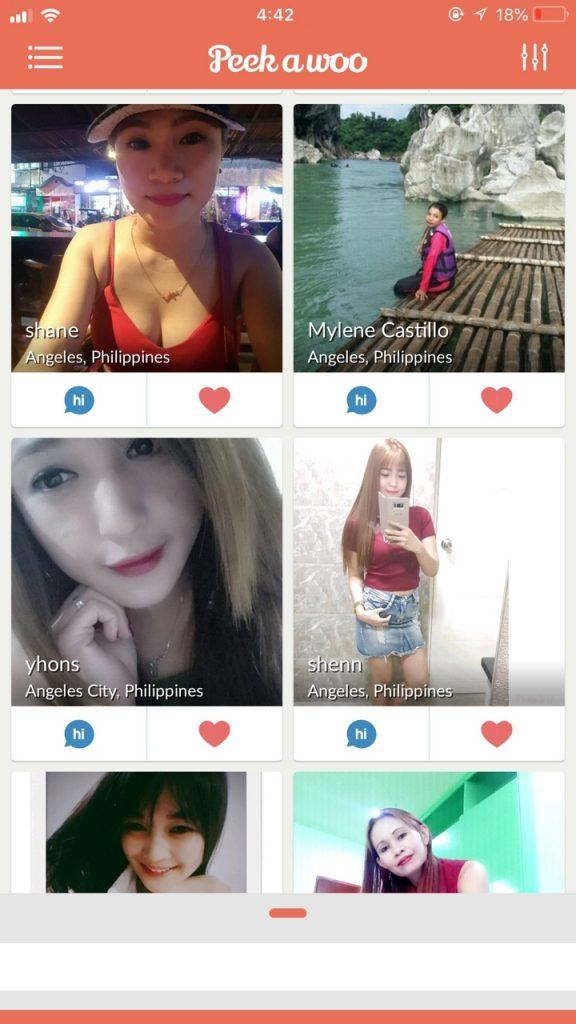 This company's approach to internet dating is also quite different and interesting. Based in the Philippines, the app tries to place power in the hands of women.
Under the belief that most other apps are more of a 'woman catalog' rather than really acting as a means for women to meet mutually-interested men, the app tries to make women feel at home first.
This involves weighing what kind of men the algorithm thinks you will be interested in by answering a few questions about yourself.
The person on the other end does the same thing, and if they get at least a ⅗, it's a match, and the two of you can take it to your inbox.
It's definitely not a perfect system, but it does a relatively great job of making sure every guy is matched with a woman with whom they share some considerable level of compatibility.
It's not all based on looks and who can crank up the wittiest pun from the other person's name.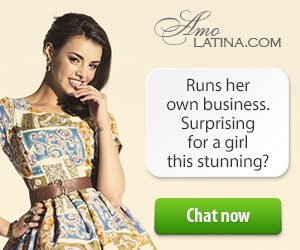 Verdict: 7.8/10
4. LunchClick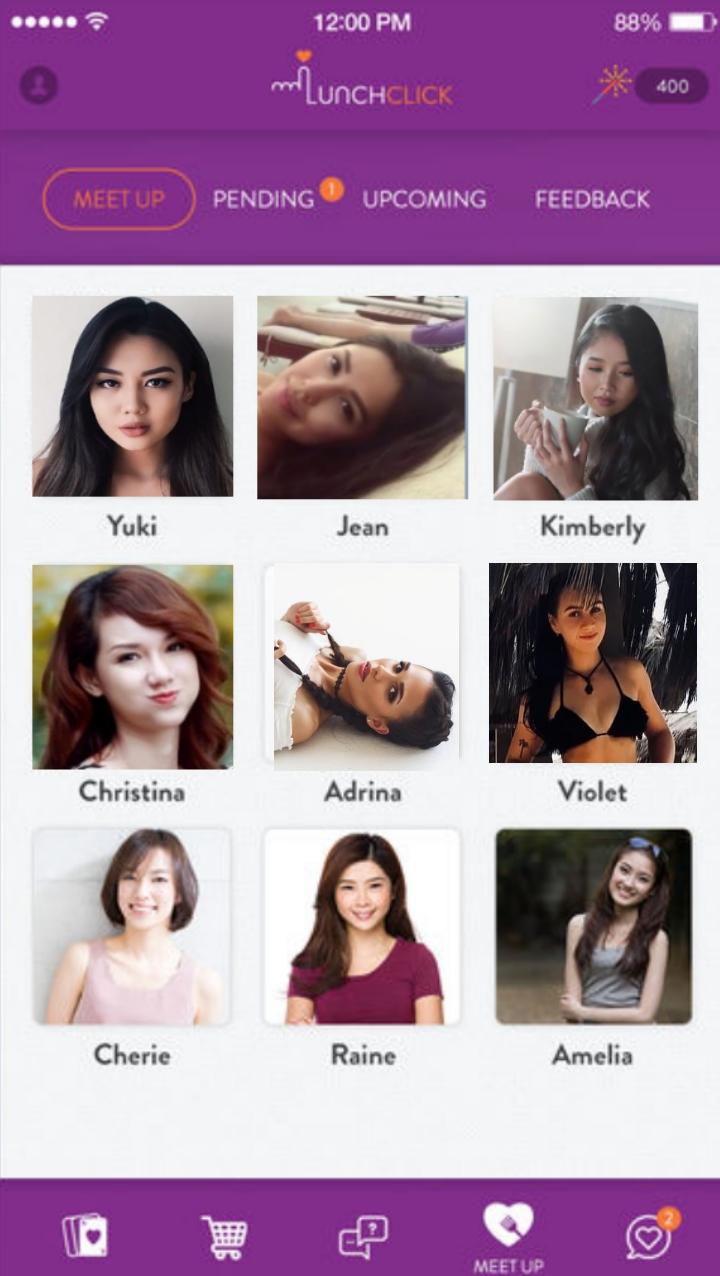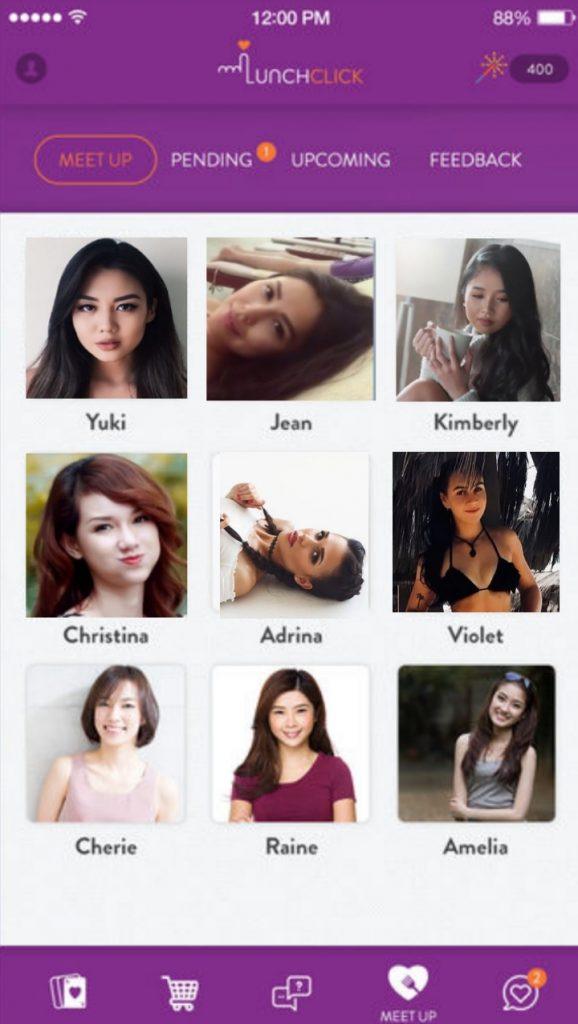 Once again from Singapore, this app has a lot in common with its sister app, Noonswoon. It is geared toward helping people establish serious relationships rather than just hookups.
Its matchmaking system is built on top of personality tests and questions regarding your opinions on certain issues and your life aspirations.
A lot of different apps put you through the same process, but LunchClick is a lot pickier than most other dating sites out there.
For instance, you only receive a single quality match every day at noon, but you can always browse other people's profiles to see how compatible you are with them.
If things go well, you can suggest a meetup location using a built-in map or consult the 'love assistants' for advice if things aren't working out too well for you.
Verdict: 7.9/10
5. Paktor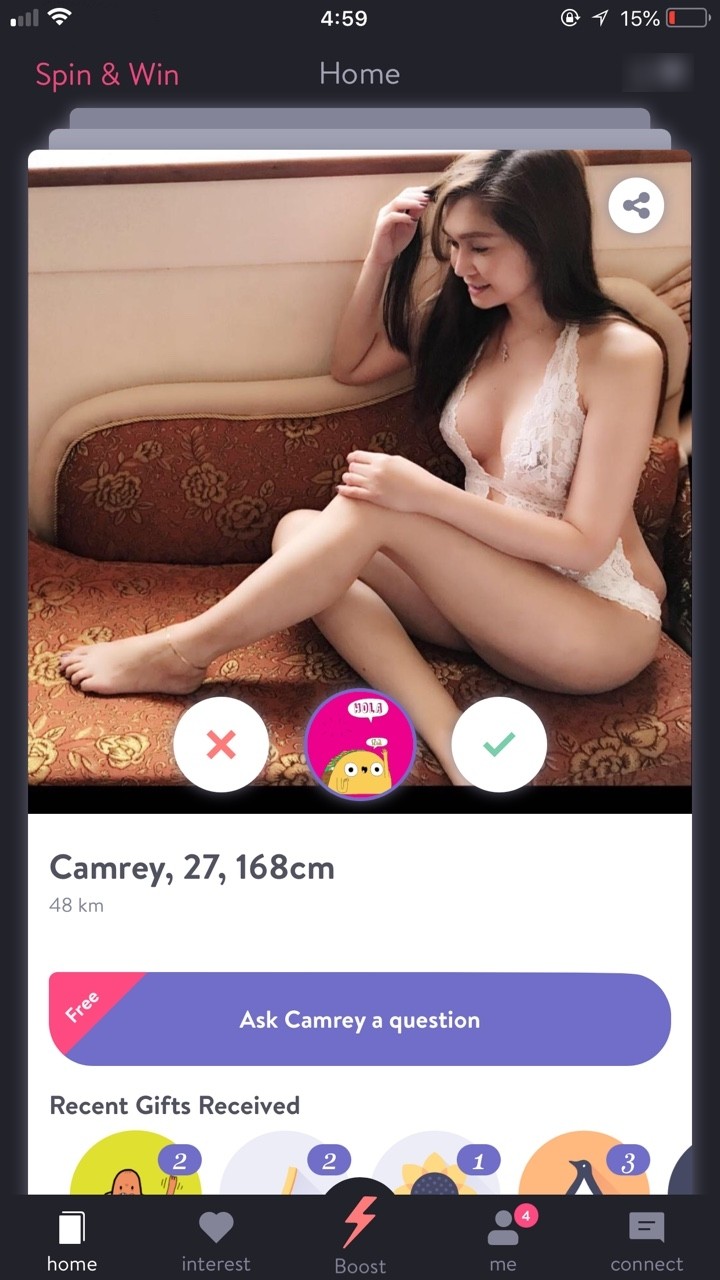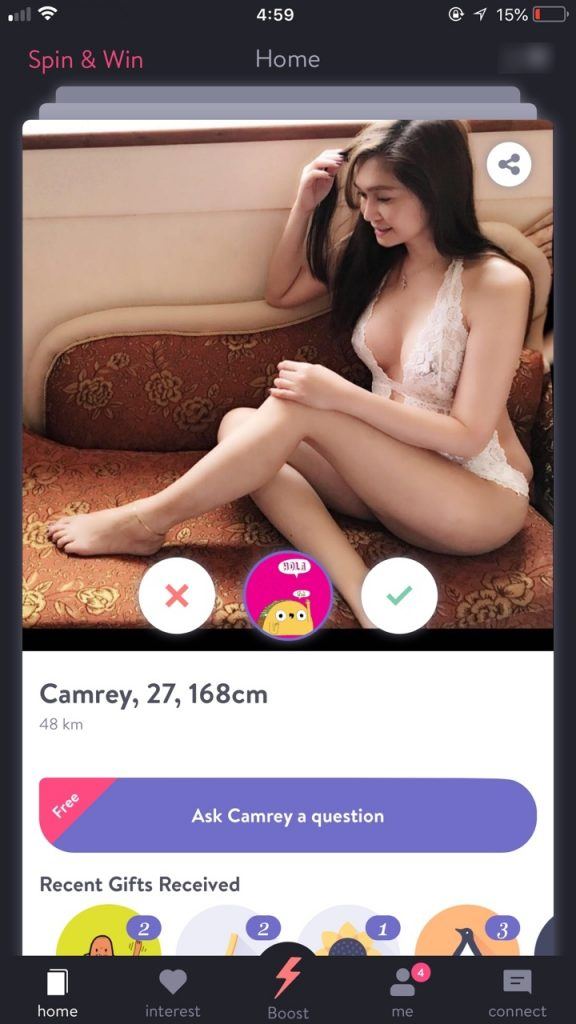 Conjured up in Singapore, Paktor is by far the most used dating app in the South Asian region. As such, it makes the perfect substitute for people used to swiping in order to find their next potential love.
Some would say the app more than just looks like Tinder since the functionality is just the same – swipe right for yes, left for no.
If you match, the chat feature comes into play and you can either hit it off with a terrible pun or meaningful a meaningful question, as the internet demands.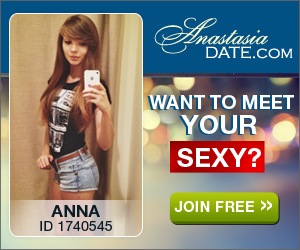 However, the app also includes a group chat feature. Anyone can join a group chat and discuss whatever similar interests they share.
If you hit it off with someone from a group chat, you can then send them a message and start a more personal conversation.
The latest iteration of the app has undergone some redesigns – adding new features like filters for ages, preferable height, employment status and even added the much-requested translation feature.
The app is designed to help you find the kind of person you'd be happiest with, and, best of all, they listen to user feedback!
Being a consumer-first product, it's definitely worth trying, especially if you happen to visit Asia.
Verdict: 7.8/10
6. Mat & Minah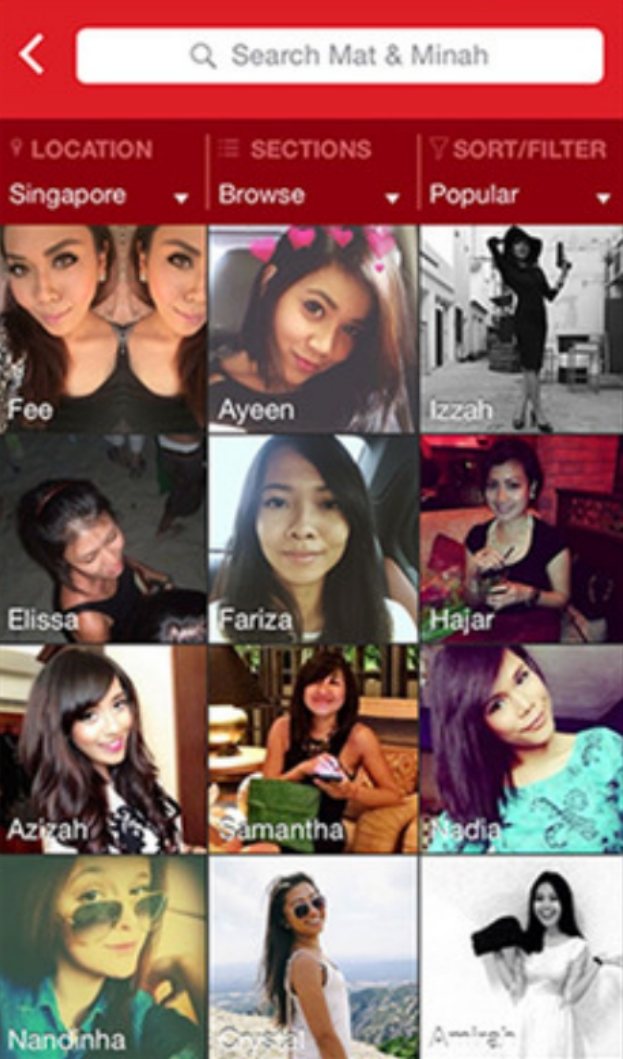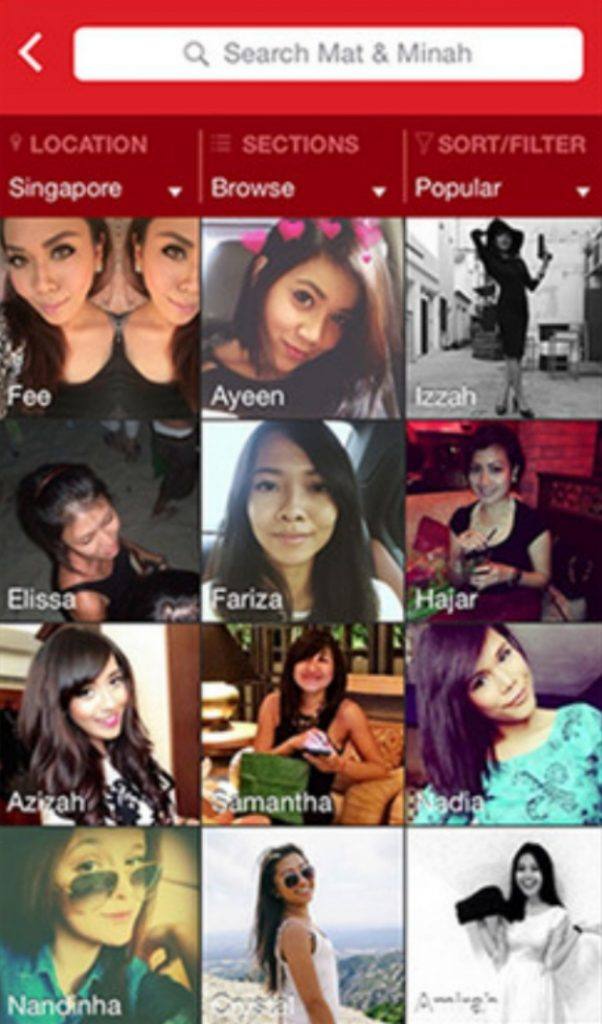 As far as free Asian dating apps go, none takes it to such different extents as Mat & Minah. Most apps we are used to are built around the idea of mutual interest followed by a meetup to see where things will go.
There are thousands of different cultures in the world and is a great deal of them, this doesn't fly. Mat & Minah tries to fill the gap for Muslims.
The idea is to create a safe space for young Malaysian men and women (literally translated, the app's name means 'young man & young woman) to socialize without being judged. This makes a lot more sense once you realize how fiercely conservative Malaysia is.
However, mutual interest is still a prerequisite to being able to chat with someone. Otherwise, it wouldn't be very safe, would it?
Verdict: 7.3/10
7. Zoosk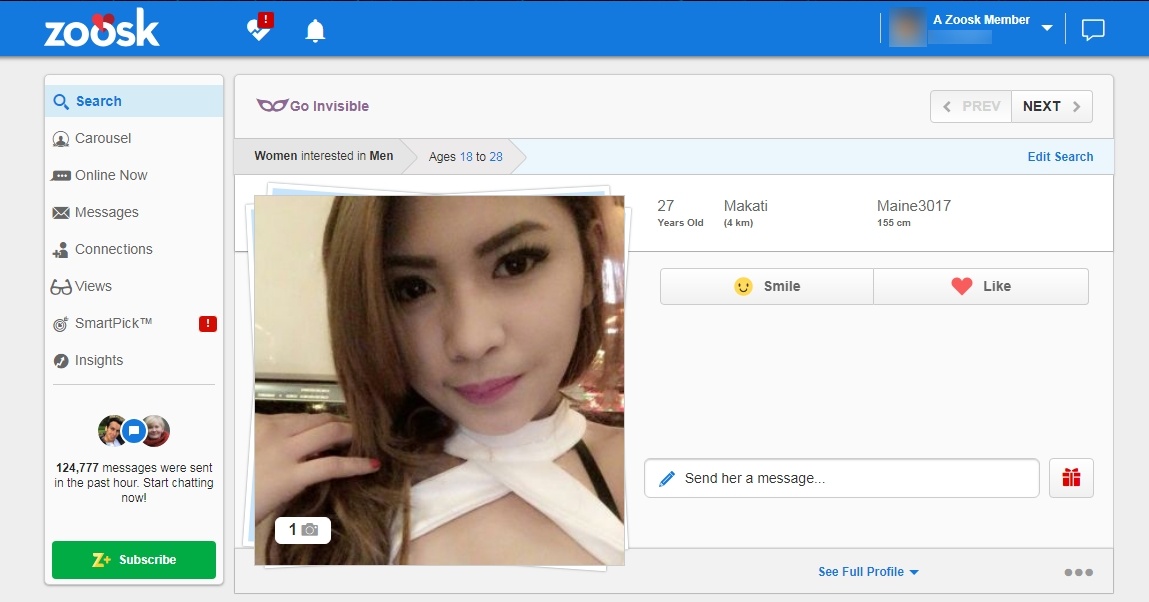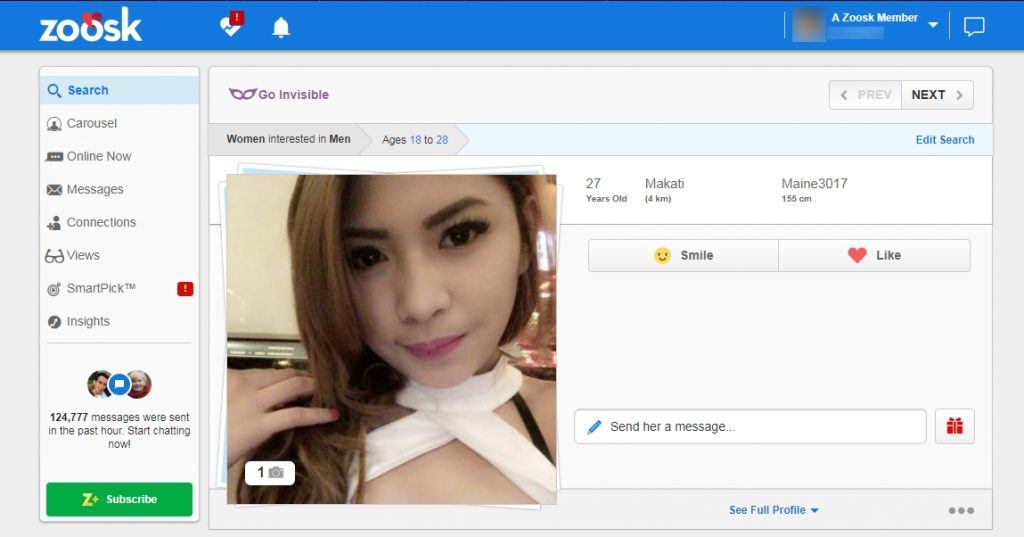 Like many Asian dating apps, Zoosk comes with a free and paid tier. And, just as you'd expect, the free tier of the app doesn't do a very good job of giving you a feel of what the paid version of the app is like. All the great features are hidden behind the incredibly large $30 monthly charge.
Other features also are hidden behind coin-based purchases which, whereas not absolutely necessary, are still nice to have. These include boosting your profile and carousel matches among others.
Their most intriguing feature is how smart and how fast their matchmaking system is able to learn. Depending on various actions you take from within the app, it learns about you and will base your matches on the learned behavior.
Whether the incredible matchmaking, hidden behind several layers of algorithms, is going to be worth a large amount of cash is going to be totally up to you.
Verdict: 7/10
8. Thaifriendly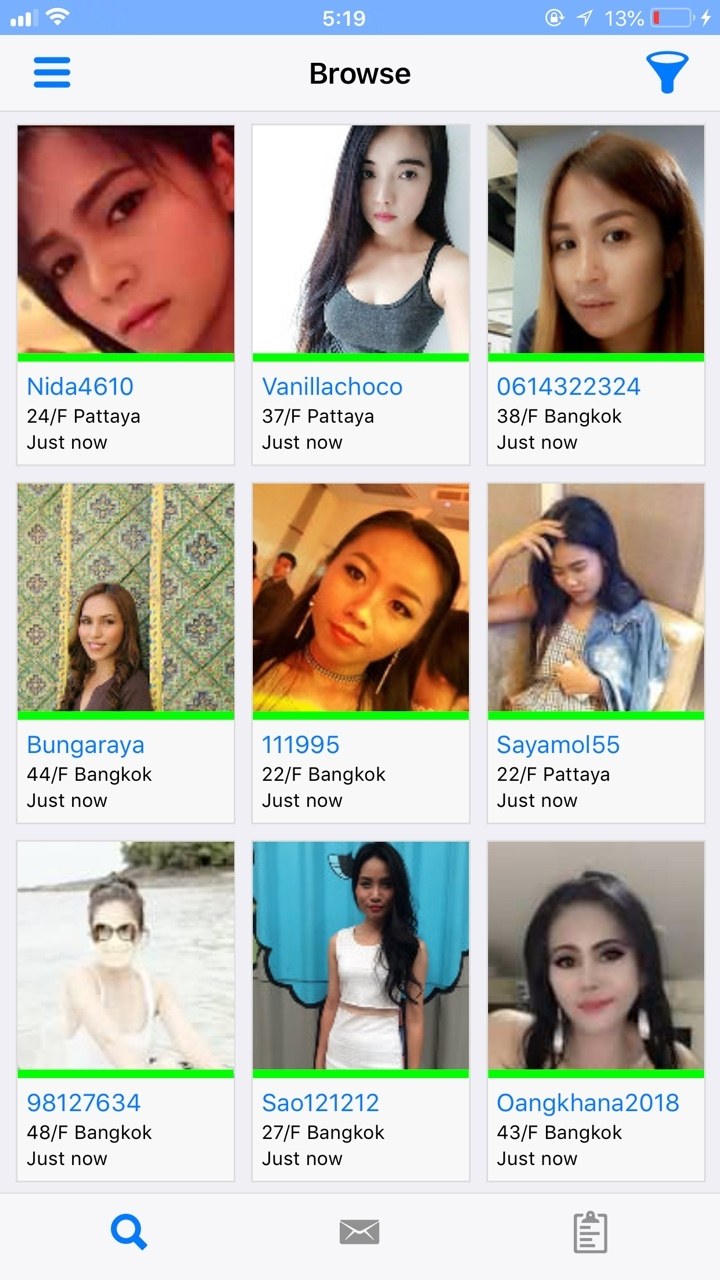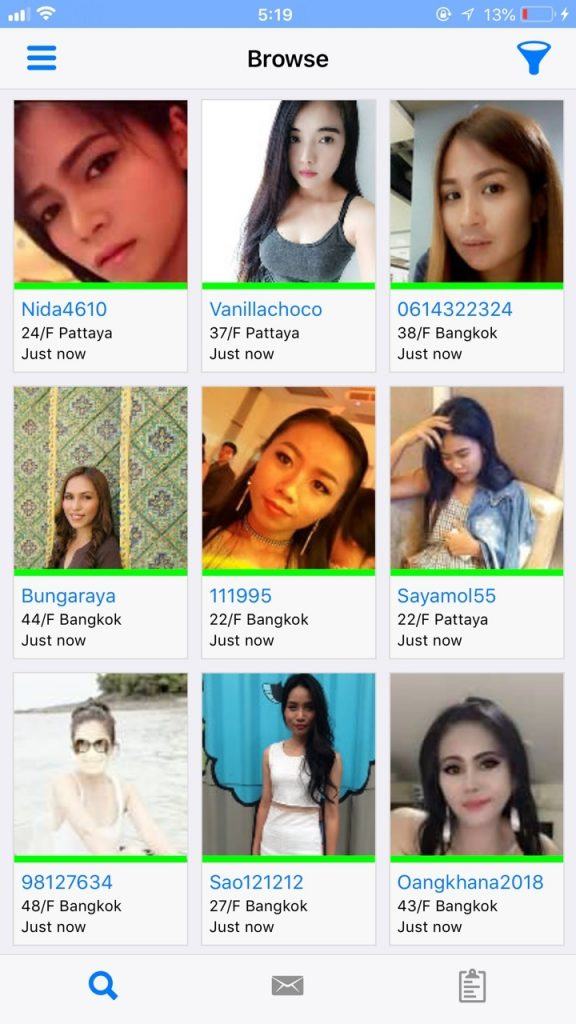 ThaiFriendly is a website and app designed to help men find potential dates in Thailand. You don't necessarily have to be in Thailand to find a date, but that would help, too. What would be even better is if you were able to speak the language?
Most women on the platform make an attempt at speaking English, but most times, it's almost incomprehensible. There's a translate function within the app, but it hardly ever yields desirable results.
They claim to be the best free app to help you find a Thai date, but there's a little fine print a lot of people often fail to read.
Signing up is free and sending the first few texts also won't cost you a dime. However, once your pre-assigned texts are up, you need to cough up some cash for what could be a really pricey upgrade.
Aside from the flat free membership, the site is pretty loveable. It has a great number if very lovely women, almost all of whom have very professional profiles. Starting a chat is a lot easier and holding a decent conversation is just as fun.
If you're in the market for hot Thai dates, the app should be quite an adventure to explore. Keep in mind, however, that most women in the app are located in Thailand itself.
It's not the most exciting south Asian dating app in the world, but it does offer a valuable service in an otherwise niche market. It's definitely worth trying out the free tier and seeing if the paid tier will suit you.
Verdict: 6.8/10
9. Woo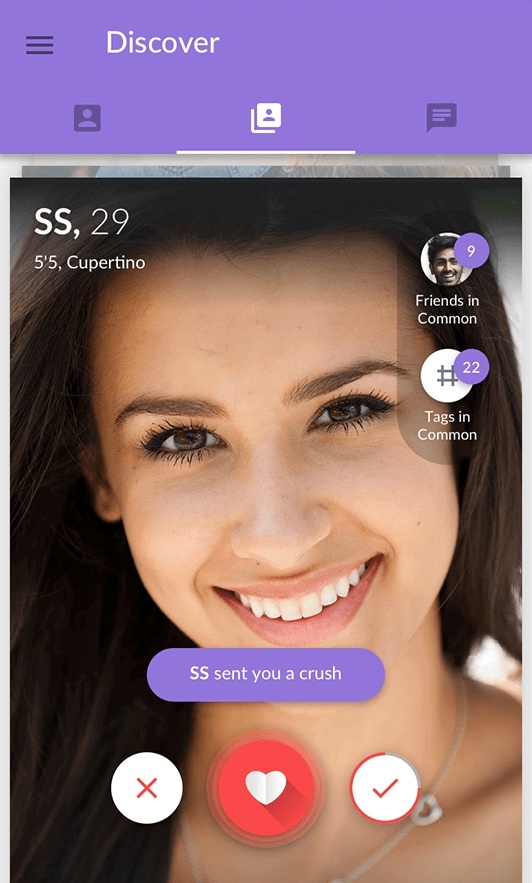 Woo is an app specifically geared towards making long-lasting relationships from and within India. The idea behind the app is to connect you with people with whom you have as many things in common as possible.
Unlike apps like Tinder, whose matching system is solely based on a short bio followed by quick glimpses at some photos, the idea here is to try and guarantee compatibility.
You'll be able to get a lot more personal on the first date thanks to the information you're offered.
If you connect your Facebook account to the app, you're friends also have a chance to play matchmaker for both you and a potential date by suggesting each other in the app.
In addition to the incredible user experience, Woo does an incredible job of keeping your identity uncompromised.
Women's profiles only show their initials while men only have their first names shown. Feedback is also taken very seriously – anyone reported of improper contact is investigated.
Despite all its upsides, the biggest flaw with the app's model is the fact that nothing on it is free. You can receive messages from various potential matches but you have to pay the hefty $12 a month to be able to reply.
And, as the story goes, once you pay, the messages stop coming in until early the next month, which is pretty shady dealing on their part.
Verdict: 6/10