Last Updated: Oct 26, 2018
Sugar daddy sites like Seeking Arrangement are usually meant to be places to meet new people who aren't necessarily interested in serious relationships.
As far as introducing willing men with women who aren't ready to commit just yet goes, Seeking Arrangement offers perhaps the most trustworthy way of doing so of any site we have ever come across so far.
Where online dating was once a novelty, now it's turned into something of an online swamp, with millions of people all competing for the same ever-diminishing pool of prospective dates.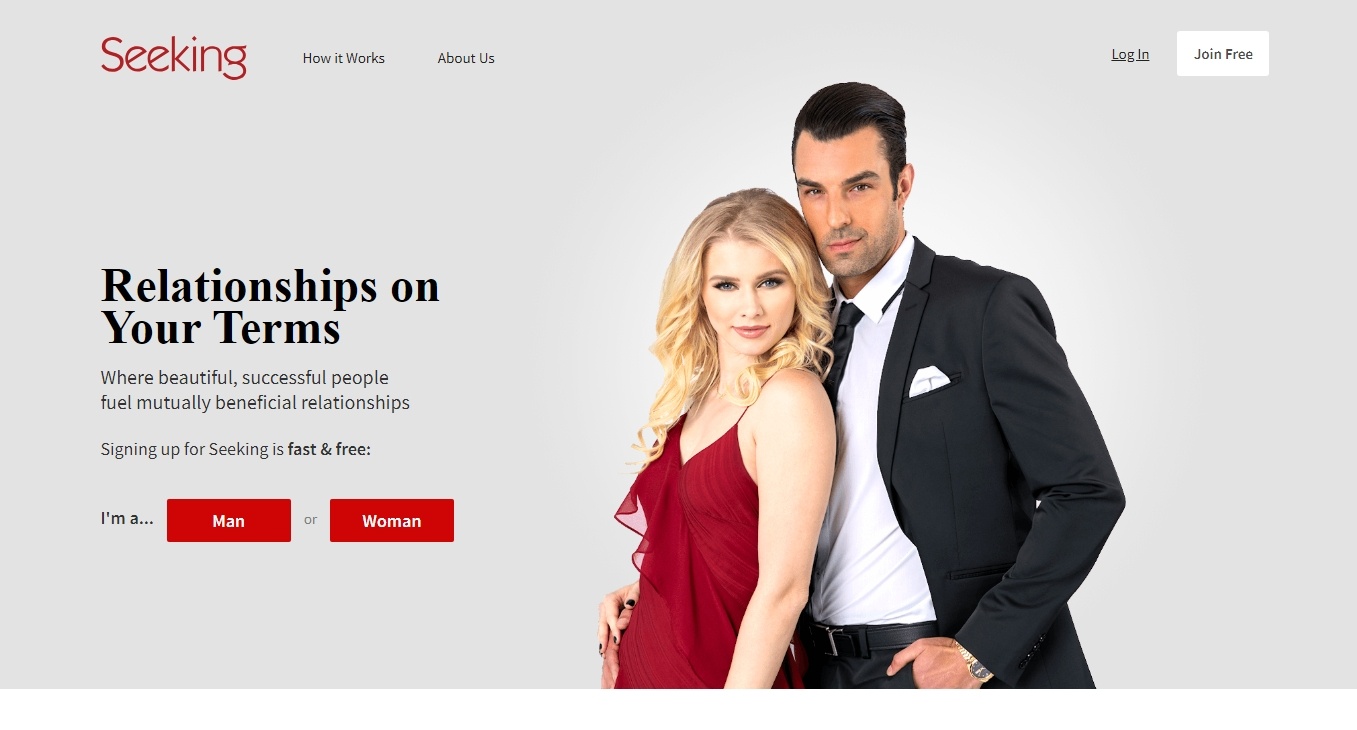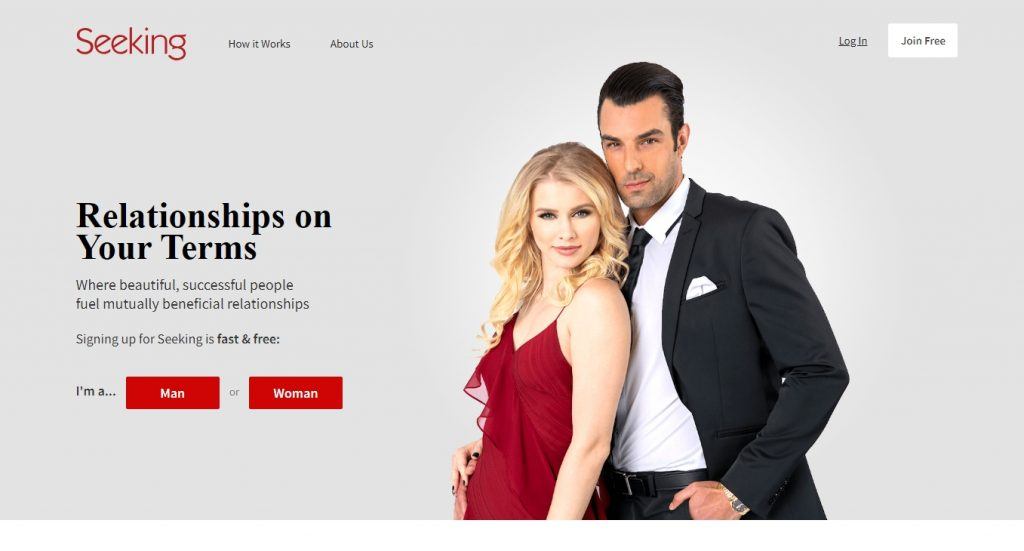 That is a big part of why WhereWomenChaseYou was founded. International dating sites really open up a guy's dating opportunities. That was the goal of the founders of Seeking Arrangement too, but they went in a different direction – an economic direction.
They cut through all the noise and just give people what they're looking for. In the case of Seeking Arrangement, this was the creation of a website that allows busy men to find women who aren't looking for the normal dating pattern – one that usually ends in broken hearts and stalkers.
Instead, it allows wealthy single men to come to arrangements with single women who need a "Sugar Daddy."
Just for once you can join a dating site where "false advertising" is a thing of the past for both male and female members.
In terms of features, they don't offer anything we've never seen before – real-time messaging, high-quality photos and lots of active members.
The latter feature is the most attractive of these since the site is available in over a hundred different countries.
But whoever said it has to be new and novel in order to be good?
How Seeking Arrangement Works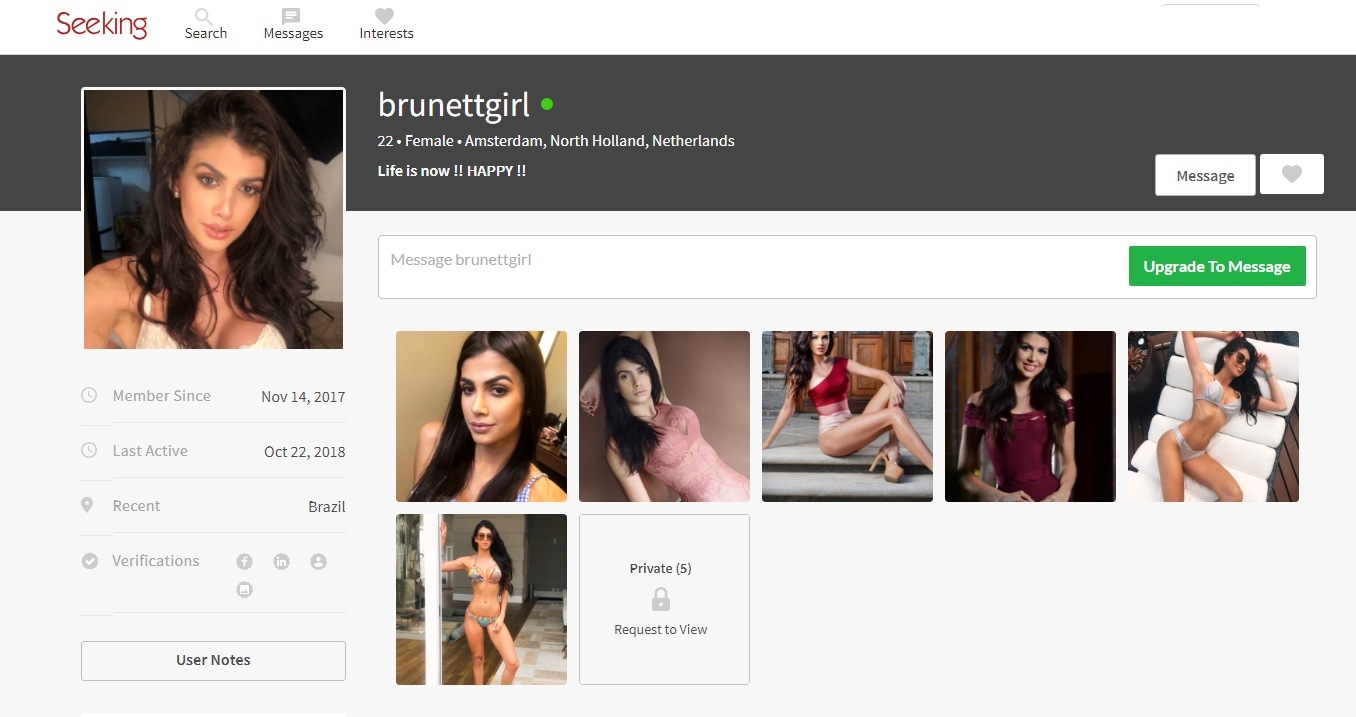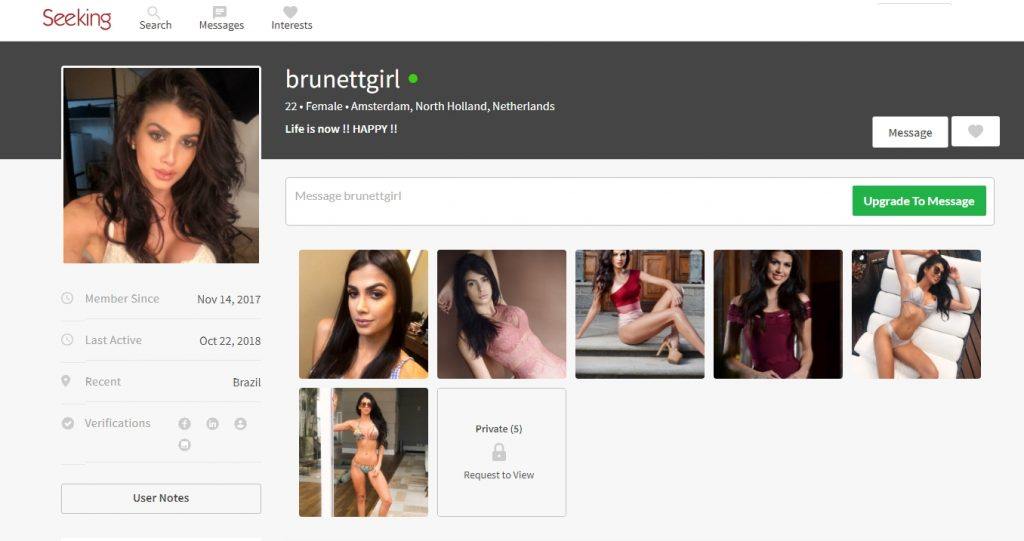 The basic features of the site work like any other dating portal – you create a profile, add a picture, and let people know what you're looking for.
The similarities with other dating sites stop there because on Seeking Arrangement, as a Sugar Daddy, you actively promote your income and Sugar Babies list exactly what their expectations are financially i.e. what they want to be paid to be part of your life.
Are the girls real?
Seeking Arrangement does everything they can to prevent fake profiles from being created, including demanding proof of income before your profile becomes fully active.
The admin team also check for fake female profiles, just to make sure that everyone is who they say they are.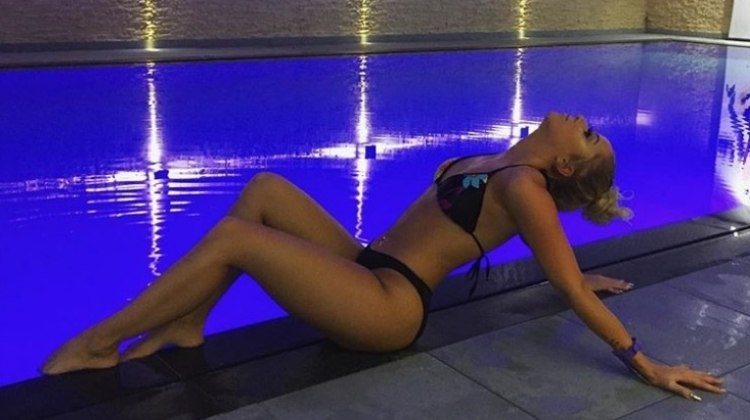 The site is very clear that prostitutes are not welcome, so they weed them out long before they can become a problem for paid members. Criminal background checks are par for the course here, something other dating sites would do well to take note of.
When you log in you're shown recommended profiles, but you can also do a manual search using a variety of filters. The number of women using the site far outweighs the number of men, so there's no shortage of profiles for you to check out.
It's also the exact opposite of what you'll find on pretty much any other dating site you can think of.
We also found the Seeking Arrangement mobile app to be one of the best of its type and is available for both iOS and Android.
Is it just another dating site?
Seeking Arrangement, despite being meant for people looking for finance-based relationships, works like any other dating site for the most part. You will need to upload some pictures of yourself – the better the quality, the higher the position you stand at – a basic search tool and lots of people to interact with.
What makes it different from dating sites is the fact that it doesn't bother pretending to be one – there are no personality tests, no compatibility rates and no magic algorithms running to recommend who they think you're going to click with. They trust you to make that decision.
Who you're going to see and the kind of people that see you are determined by the amount of money you tell the site you're willing to spend and the kind of girl you're willing to spend it on.
This is reflected in the way the profiles are listed – your salary is shown on your profile if you are a sugar daddy and the amount of cash you require for upkeep from a potential SD is shown if you are an SB.
Other sugar babies have a different kind of expectations other than just cash, however. Some want to be taken to high-end restaurants while others want handbags and their tuition money paid.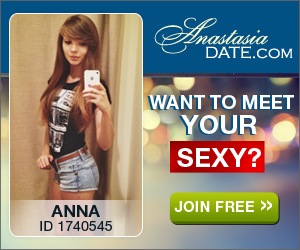 These are often prerequisites of getting a date (remember, it's a dating site, not an escort site). Otherwise, expect to see an Amazon wishlist or so to gauge whether the sugar baby is within your expenditure range before trying to contact them or arrange a meetup.
Why You Should Give Seeking Arrangement A Try
Time and experience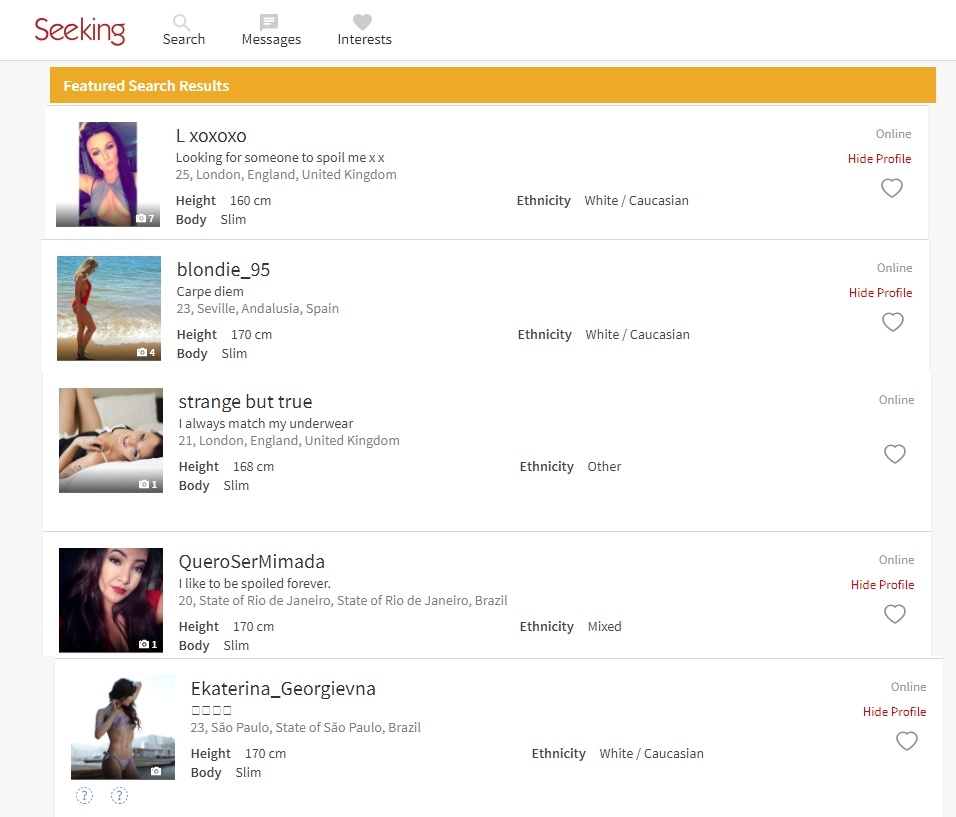 A lot can be said about the amount of time and experience it takes to be able to iron out a lot of the bugs and inconveniences new businesses face when trying to make it big.
For the most part, Seeking Arrangement has seen doom, gloom and neared shutdown due to controversy before being able to iron out the kinks and getting back on its feet.
Launched in 2005, the site has amassed quite a following over the last thirteen years and has one of the most number of sugar daddies (SD) and sugar babies (SB) in the world – 3.6 million users.
This is perhaps helped by the fact that it was started by MIT graduate Brandon Wade, who has a knack for finding ways of marketing the site all over big sites like Forbes and the Daily Mail.
Seeking.com does background checks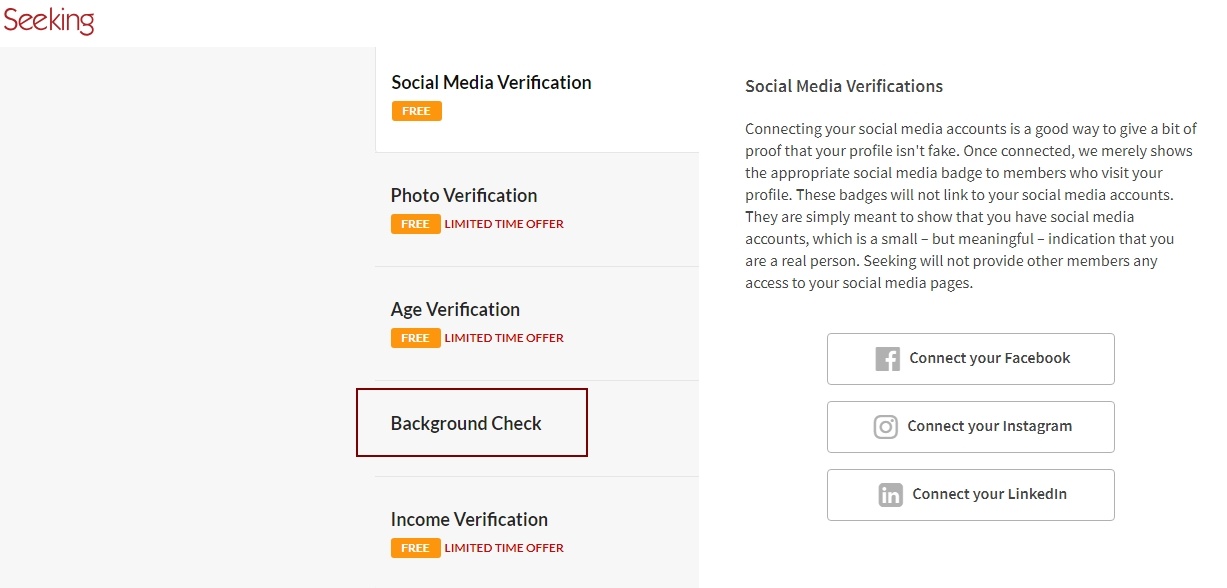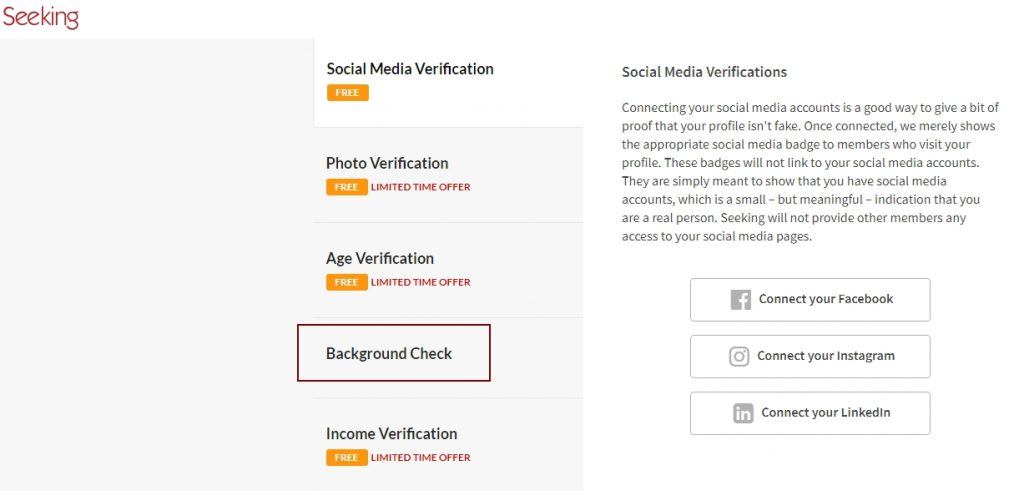 Background checks are a feature that is unique to the app, though they are done contractually via an outside service, TC LogiQ. These are, however, available only to paying members who are on the Diamond membership. This costs $209.95 a month.
The figure may sound awfully ridiculous to pay every month for an average person, but the average person doesn't own diamonds. The rest of us will have to settle for the similarly pricey as compared to its peers' $70 fee.
However, none of these diminish the fact that public figures or people afraid of malicious actors getting to them can have some information about potential dates gathered about them.
Part of the background check involves giving out your real name and some form of identification to prove you are real
Seeking Arrangement's premium membership is free…for students

There has been a special offer going on for quite some time on the site, where sugar babies with a .edu email address get a premium membership for free. Sugar daddies with a .edu email address still have to pay, though. Tough luck.
On which note, college students account for almost half of the women on the site, according to a 2014 study survey released by the site.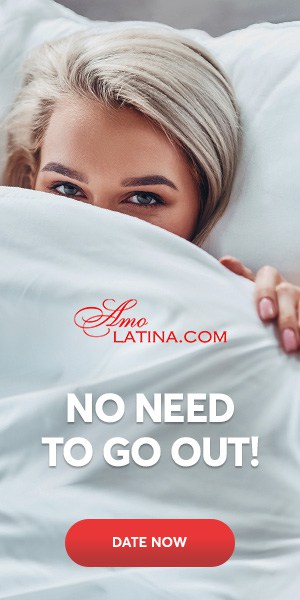 The most popular state for sugar daddies and babies in Texas, which, considering how big it is, shouldn't come as much of a surprise.
Exclusive parties for Seeking Arrangement members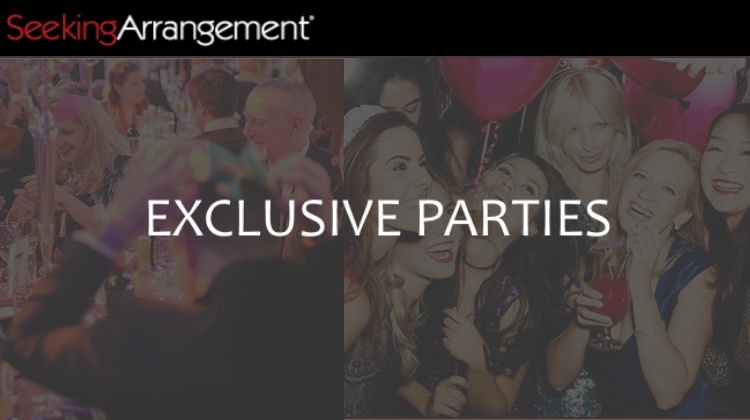 Another unique aspect of the site is the annual parties held in unique locations all over the world in different locations.
These are usually only open to people who have registered for the site and are rumored to be incredibly fun and hosted by incredibly luxurious hosts.
It's yet another opportunity to meet new and interesting people from all over the world. The latest party was held in New York, USA.
Members & Profiles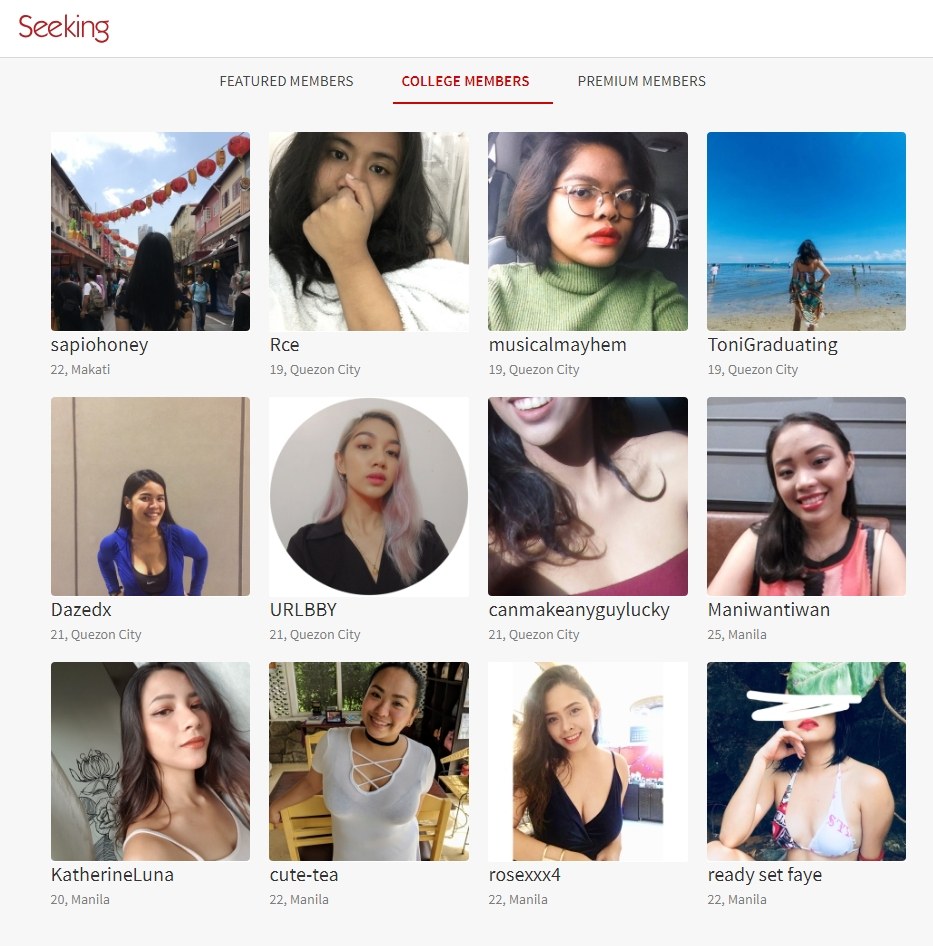 To its credit the site doesn't try to pretend to be something it's not, so the men looking for dates are referred to as "Sugar Daddies" and the women looking to be cared for in financial terms are referred to as "Sugar Babies".
Although the stereotypical image of a woman who looks for a Sugar Daddy is one of a brainless blonde bimbo, the women on Seeking Arrangement are usually anything but.
In fact, they're mostly a mixture of college students who need a financial boost in return for some company, working women who need to earn more than minimum wage in a second or third job, or single moms who just want to provide their kids with a better lifestyle.
It's also worth mentioning that the site isn't full of 80-something guys looking for hot 20-something girls. Sure, there are older men using the site, but there are plenty of very wealthy men on Seeking Arrangement who are in their late 20s and early 30s.
So, ladies if you play your cards right you might just find the kind of arrangement with the guy of your dreams, but without all the headaches of a normal relationship.
Oh, and the site does also features a number of "Sugar Mamas" and male Sugar Babies, but they tend to be in the minority.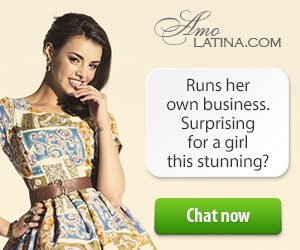 There are approximately 5 million members using Seeking Arrangement, with active profiles in over 130 different countries.
The Website Design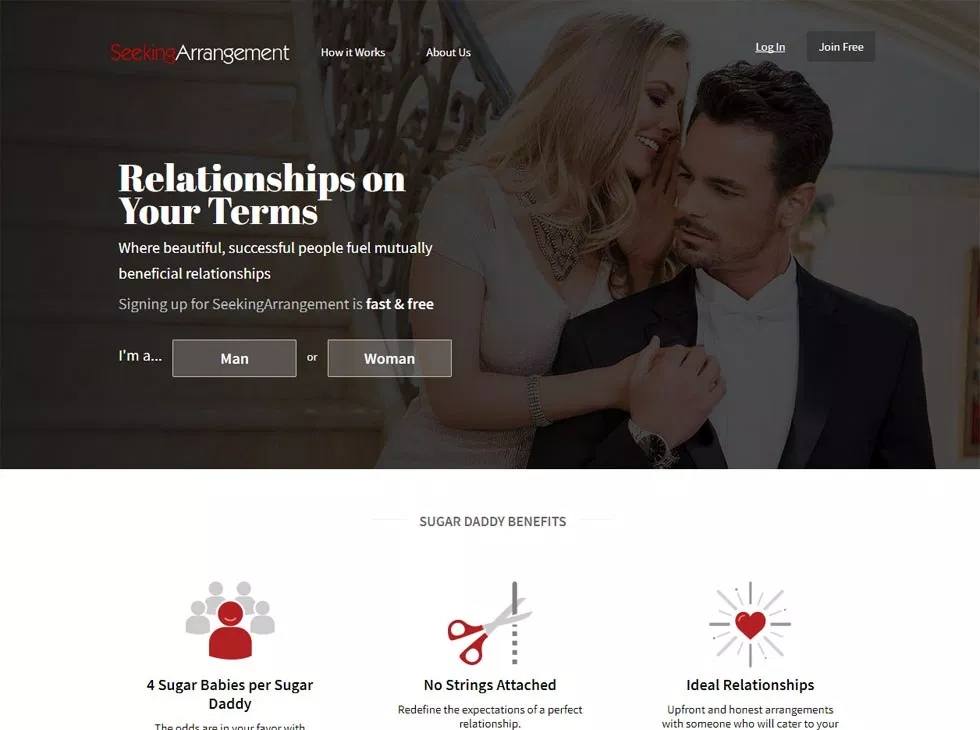 Most dating websites put a lot of time, money and effort into engaging their members at every turn. This includes everything from quizzes and games, to checking what type of personality you have.
Seeking Arrangement has no need of all the bells and whistles on it because personality isn't a factor here – it's about income.
This results in a site with a very clean – almost minimalist – a design that focuses on helping you find the perfect arrangement for you.
The site design and navigation are extremely intuitive and are updated on a regular basis, plus the design team does their best to add relevant new features when they're called for.
One nice touch is that women can create Amazon Wishlists to show their Sugar Daddy exactly the type of gifts they'd like to receive (like a wedding registry, only a bit more naughty).
This is another example of where the site cuts through all the fluff involved in online dating, getting straight to the heart of the matter – no pun intended.
Security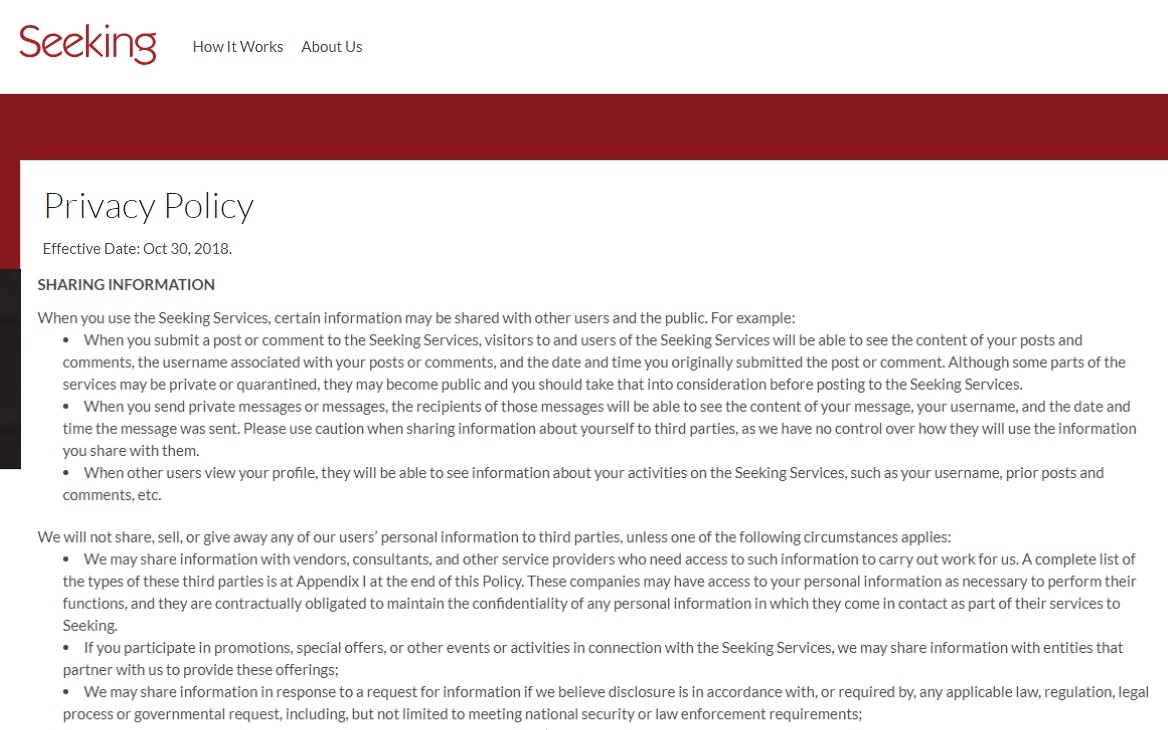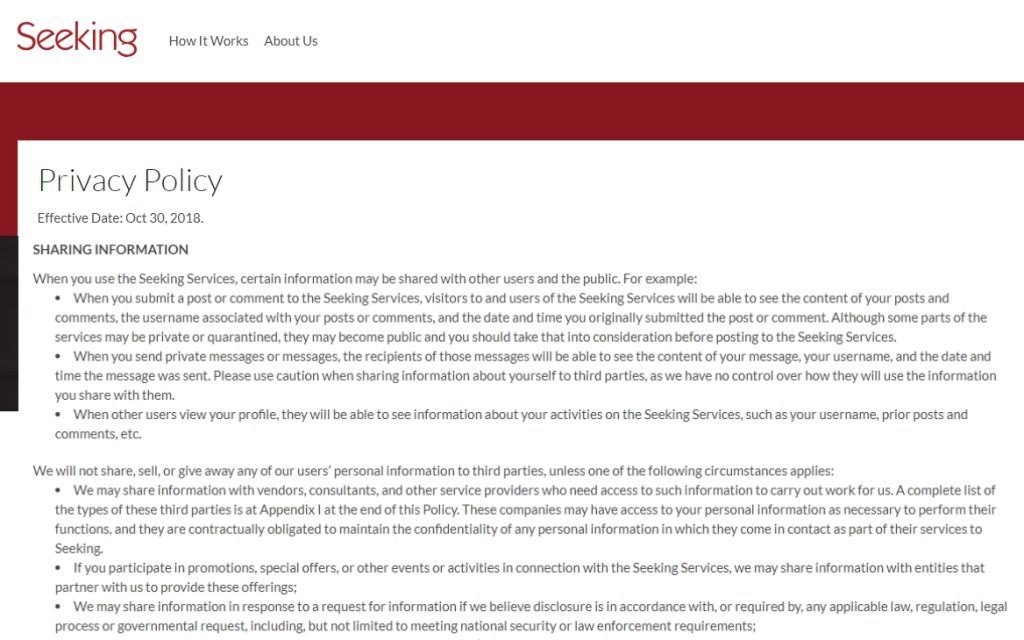 A lot of online daters got very, very nervous after the Ashley Madison incident, and this is something that's been taken to heart by the team at Seeking Arrangement.
Every message sent and received on the site is encrypted, so you have no need to worry about privacy. The site also features hundreds of blog posts with hints, tips, and news about how to make the most of your Seeking Arrangement experience.
How Much Does Seeking Arrangement Cost?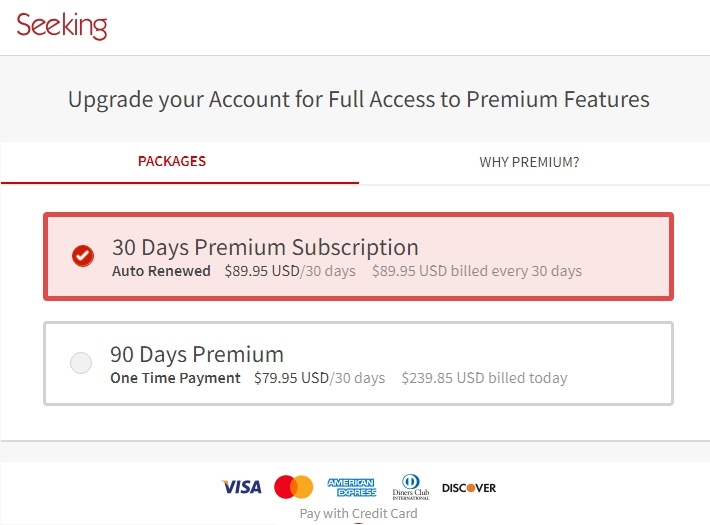 Full membership doesn't come cheap, with a basic plan costing around $70 per month, and the 'Diamond' membership plan costs several hundred dollars per month.
The pricing scale is based on the fact that only genuinely wealthy men are meant to be using the site, so they don't mind dropping a few thousand dollars per year in membership fees.
They also don't mind dropping a few grand a month on their specific female arrangement, so pricing isn't really something we're taking into consideration in this review. If you're wealthy you should use the site, and if you're not then don't bother.
You will need to verify your income to be a full-blown "Sugar Daddy" – this includes a background check for a criminal record. We also love the fact there's no automatic re-billing.
There's nothing more annoying than a forced continuity model that makes you pay for something even when you're not using it.
The Negative Aspects Of Seeking Arrangement
Despite all the expertise and time, the site owners have had, the site does still fall flat on its face with regards to at least one aspect.
It's quite expensive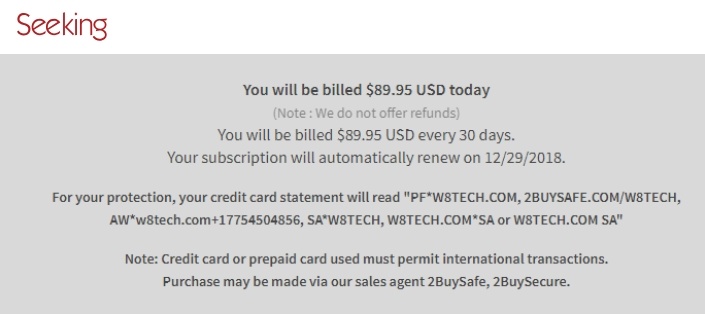 The premium and diamond memberships aside, the sugar babies can be some of the most demanding people you will ever meet. Since the sugar daddies are flooded with lots of requests, some SBs tend to be more aggressive than they need to be. So much so that they feel the need to ask for a lot more money than most people find reasonable.
The least amount considered 'reasonable' by a lot of the women on the site is $2,000 to $3,000, with an 'acceptable' range of about $5,000 a month. This amount is generally spent on expenses like makeup, clothing, and rent.
Unless you have some considerable amount of money set aside for maintaining the girl for a few months at a time, this site may not be for you. Again, to be fair, it does market itself as for catering to the well-heeled, not the middle class.
So while this is a negative for many people, it's probably an expected drawback.
Summary
Seeking Arrangement is not just about finding a young woman to have sex with, although that does happen.
But there's a lot of wealthy guys who are simply looking for somebody to go to dinner and drinks with, with intimacy coming in second place to almost anything else.
It's refreshing to find a website that's less about finding your soul mate and more about finding a relationship that works in the real world.
There are no gimmicks or tricks here – just a platform that allows consenting adults to create a type of open relationship that works well for everyone involved.