Mexico is a beautiful country and seems like the perfect place to start our list of the Top 20 Hottest Mexican Women. Destinations like Cancun and Chichen Itza are some of the most impressive tourist destinations in the country. As long as you know the proper places to visit, the country's nightlife is incredibly satisfying. Sure, Mexico has its fair share of issues that need taking care of, but then again, doesn't every country?
The one thing we definitely have no complaints about is the kind of women they have blessed the world with. The Hollywood scene is littered with a great deal of lovely women from the United States' close neighbor.
At any one point, there are at least a hundred famous women working as lovely models for agencies like Victoria's Secret and IMG. That's a great plus for men everywhere because where models are, great fashion and more beautiful women follow.
From eyes that anyone would want to get lost in, to facial structures so perfect as to have been manually sculpted and slim fit bellies, these women have it all. Even better, they are not afraid of showing off a bit of skin to everyone who wants to have a look.
Now, if you wanted to meet, or even date one of these insanely hot girls, their fame might put them out of reach.
But fortunately, we do know where you can find some super sexy, super single, Mexican women that are looking for the right guy.
Here is our top 20 list of the hottest Mexican women, gorgeous enough to steal our hearts with just a single smile.
1. Daniela de Jesus Cosio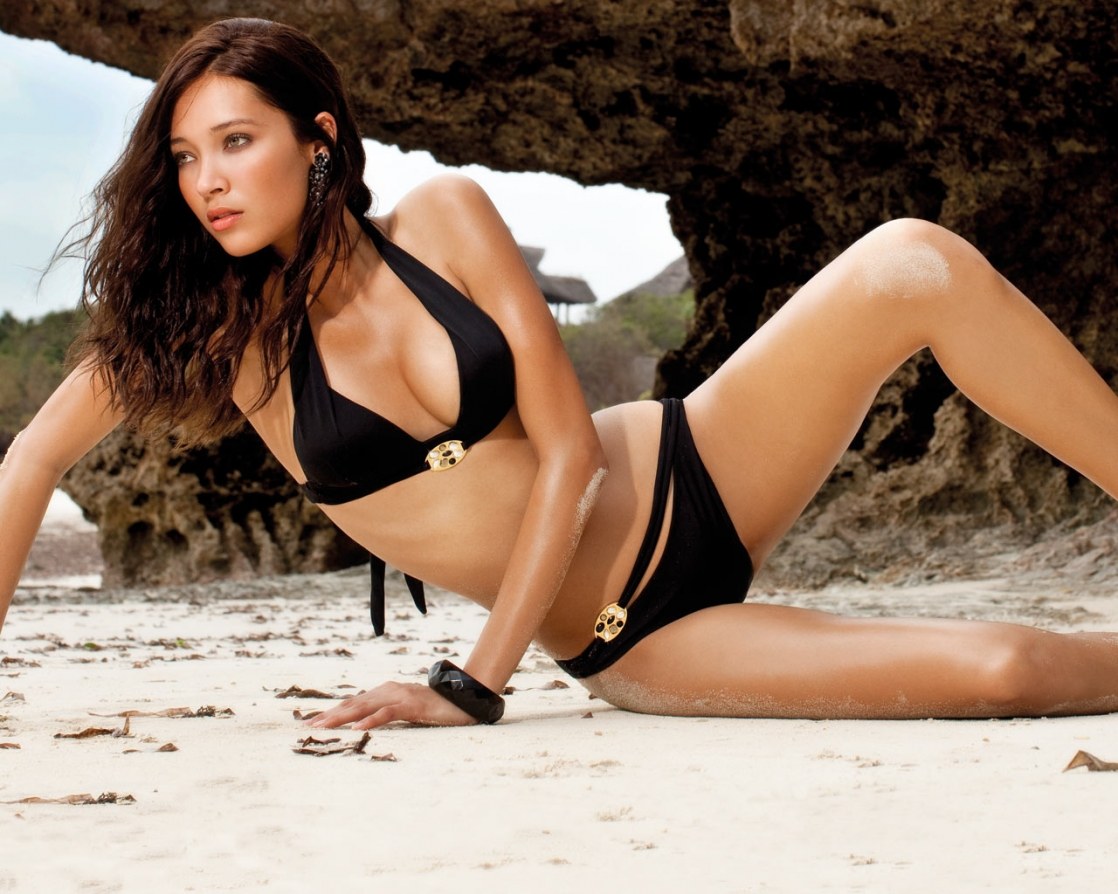 Daniela has been the symbol for physical perfection in Mexico since her modelling career kicked off when she landed a contract with Major Model Management based in New York. Following the deal, she appeared in several magazine publications including Vogue and Maxim.
She then proceeded to work with various international firms including Mara Hoffman, and Marithé François Girbaud. A great body and attractive face aren't the only thing this beauty is blessed with, however. In 2016, Models.com ranked her as the 25th wealthiest model of the year, and was even featured on the cover of Vogue's December issue. Daniela's Instagram following isn't huge but they are very devoted.
It seems there's really nowhere for her to go but up at this point.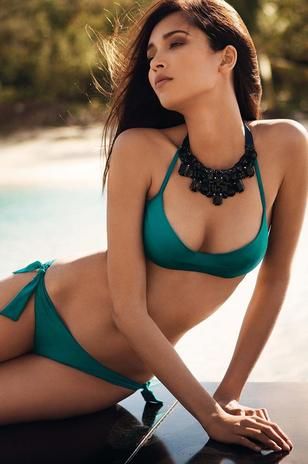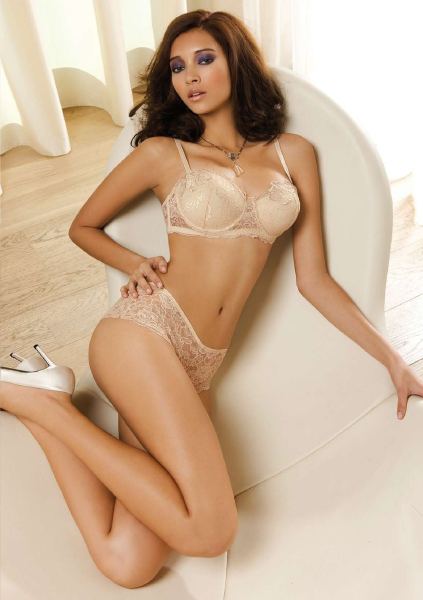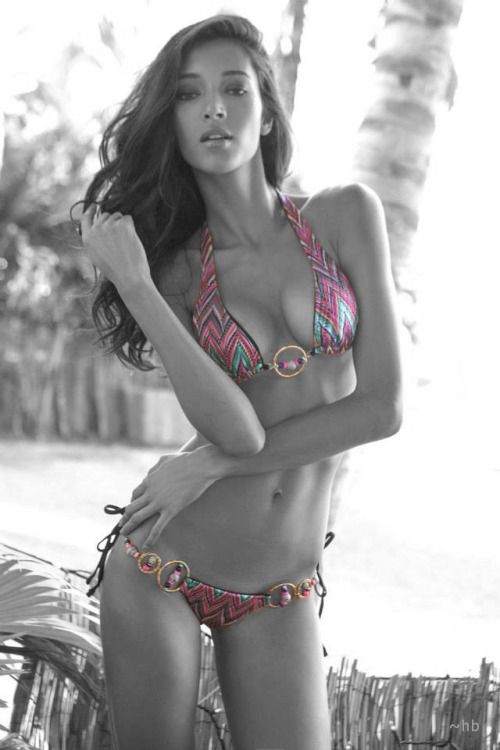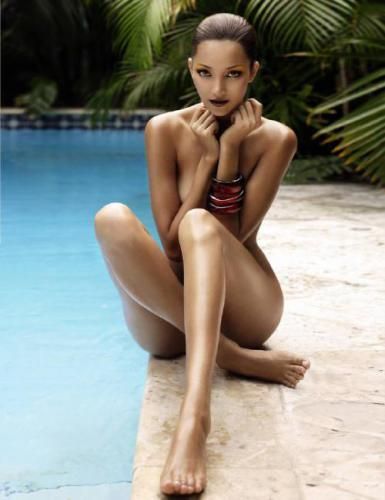 2. Claudia Salinas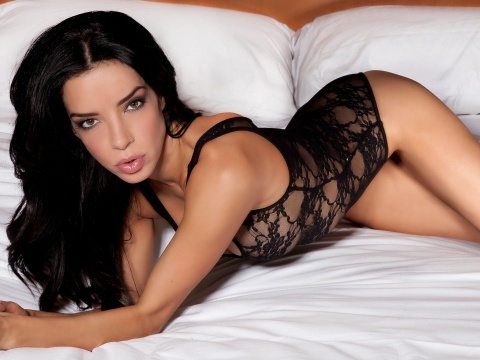 Claudia is well-loved all over her country for her charitable work with various children's homes and supporting her hometown. She's affectionately referred to as Miss Salinas by her fans, and has even diversified her career into the writing world, maintaining a blog where she details her escapades. She's only 5'8" but she packs quite a lovely pair of legs.
Considering she started performing ballet at a young age, that her legs are sexy shouldn't come as a surprise. Luckily for us, she's more than generous with showing them off and more in front of the camera.
We're not the only one who think so, either, with FHM listing her as one of the sexiest women in the world in 2011. Still want more? Check out these smoking hot photos of Claudia.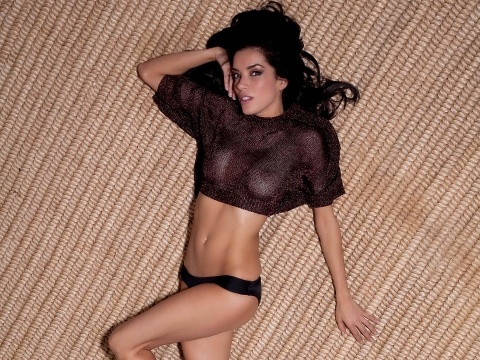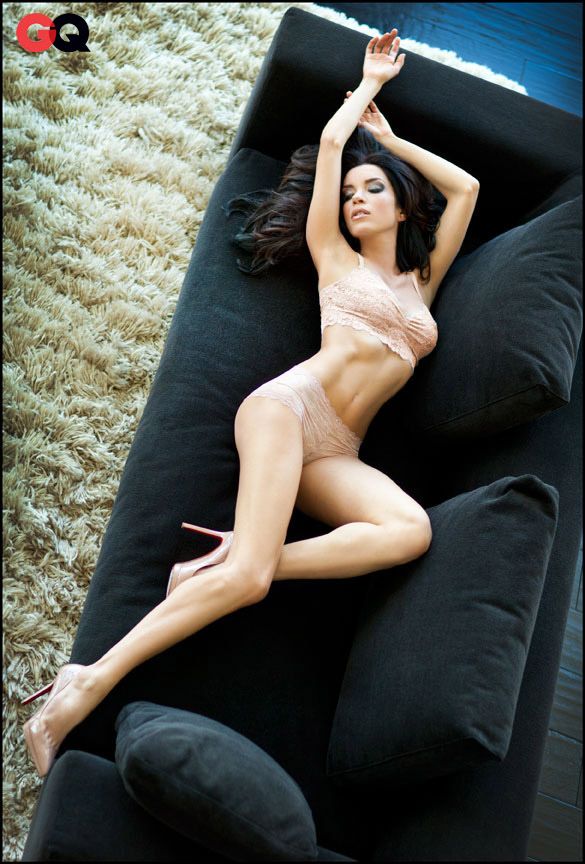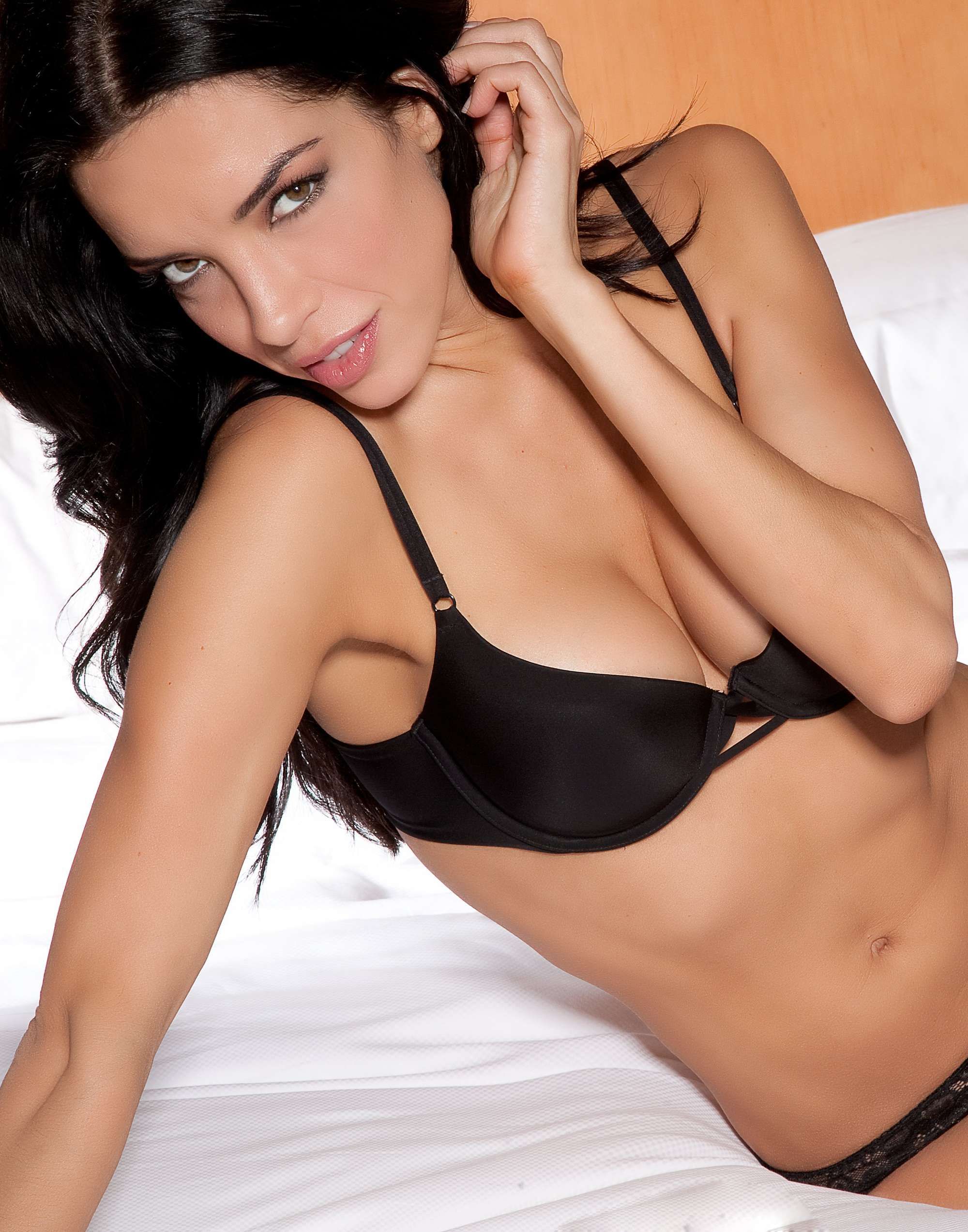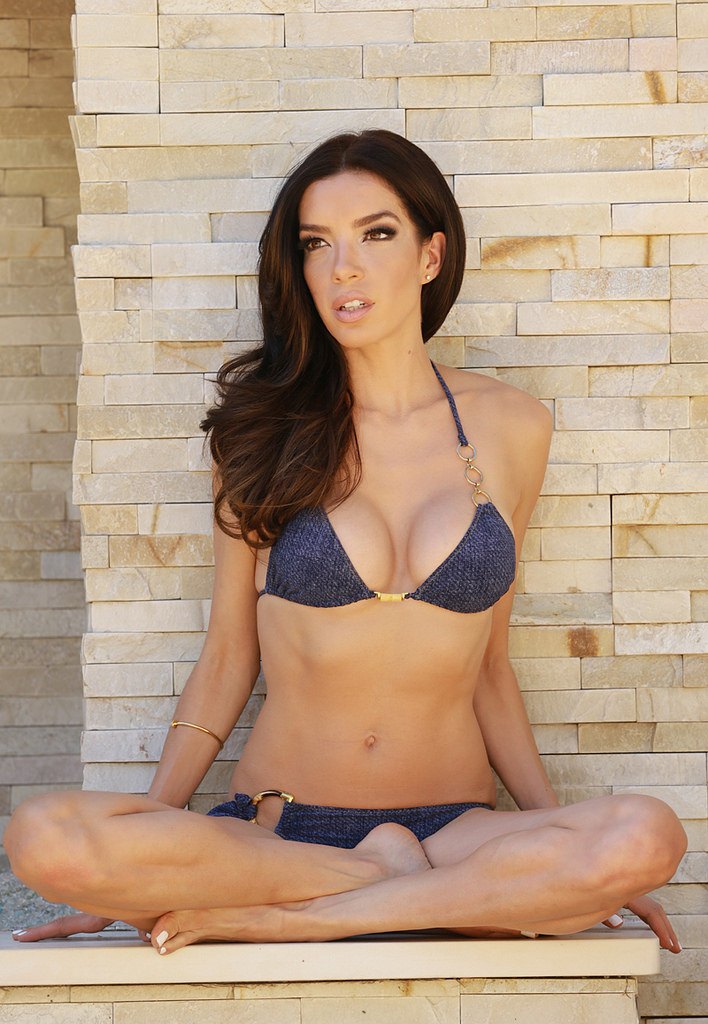 3. Blanca Soto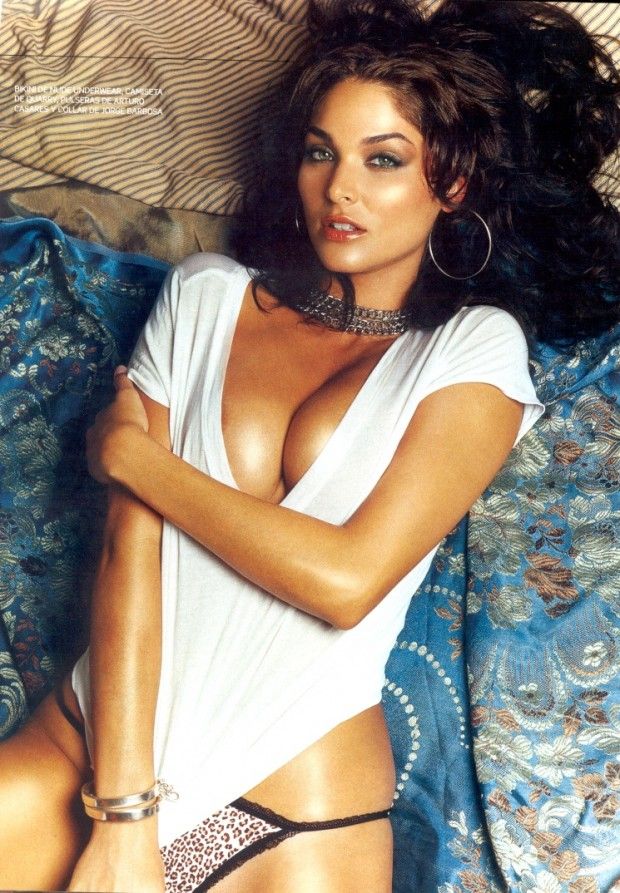 Blanca Soto is a Mexican actress who made her way to the limelight by participating in the 1997 Nuestra Belleza Mundo México, a beauty pageant responsible for selecting who will represent the country at the Miss World and Miss Universe competitions.
As you might have guessed, those lime eyes and firm cheekbones didn't let her down. She won the competition and went on to stand for Mexico at the Miss World during the same year.
Her career then pivoted to television, where she's acted in movies like La vida blanca (for which she won a feature film award, Best Actress) and The Vagina Monologues in 2011.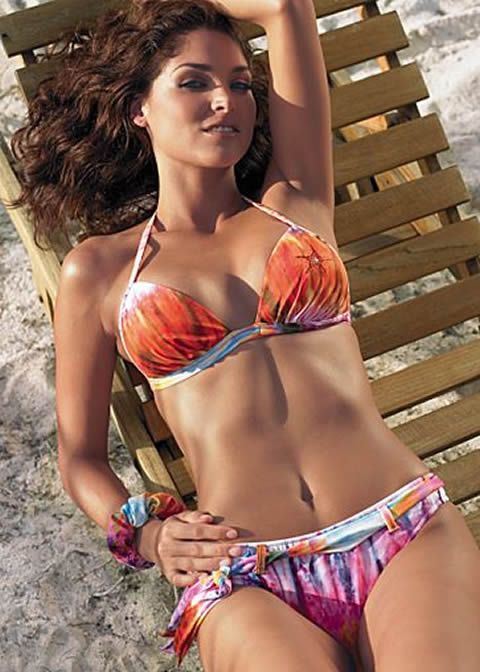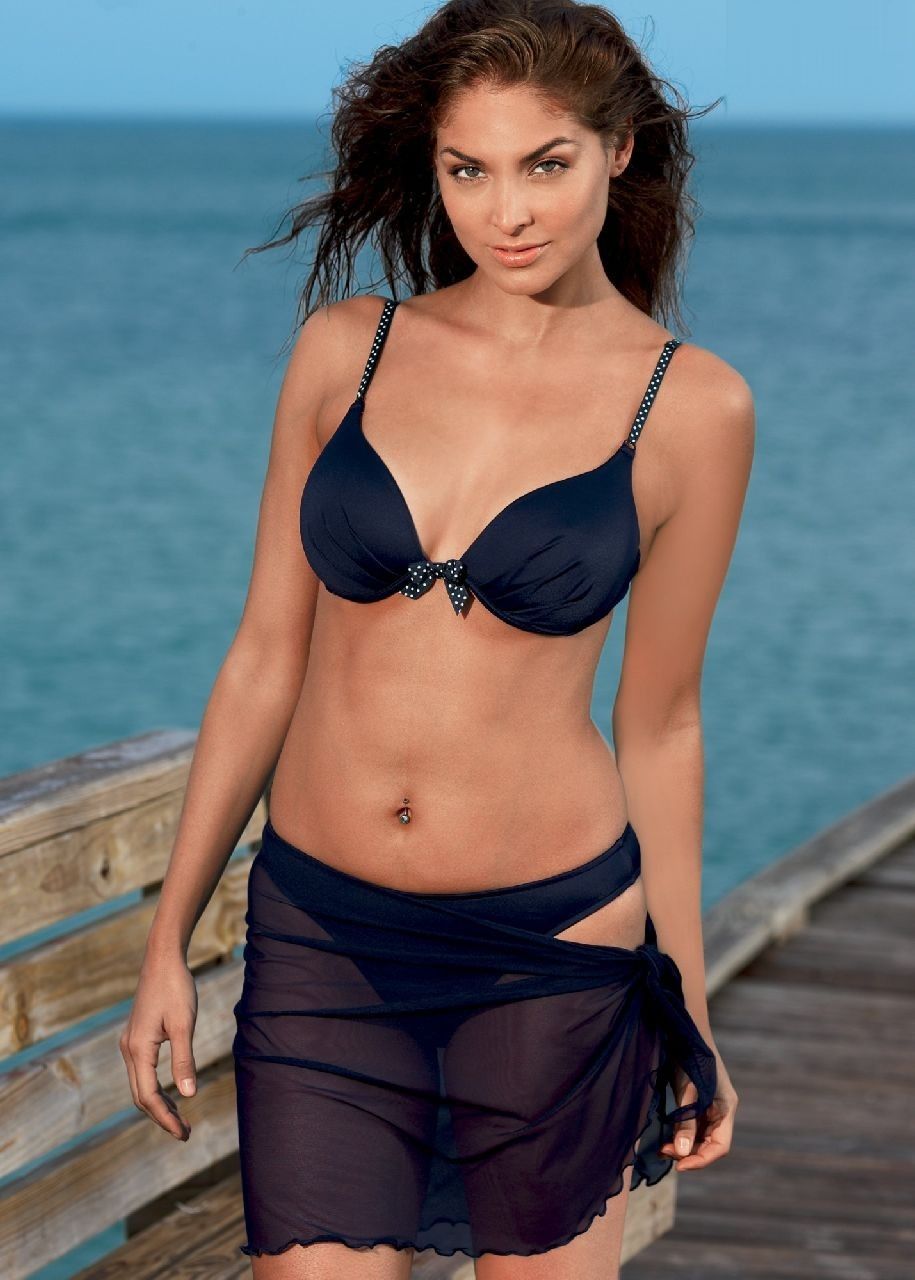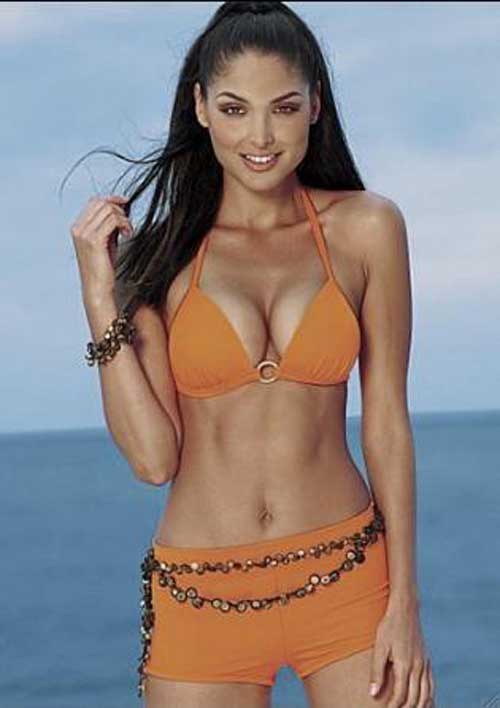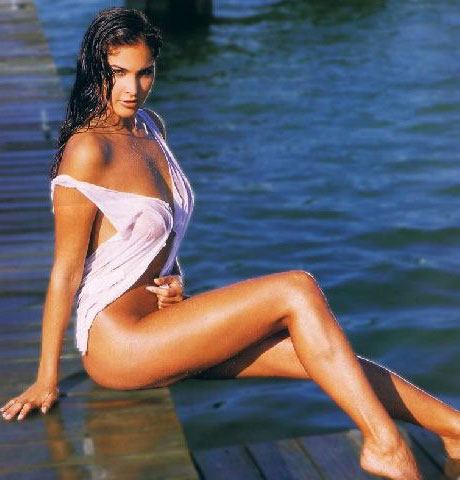 4. Laura Elizondo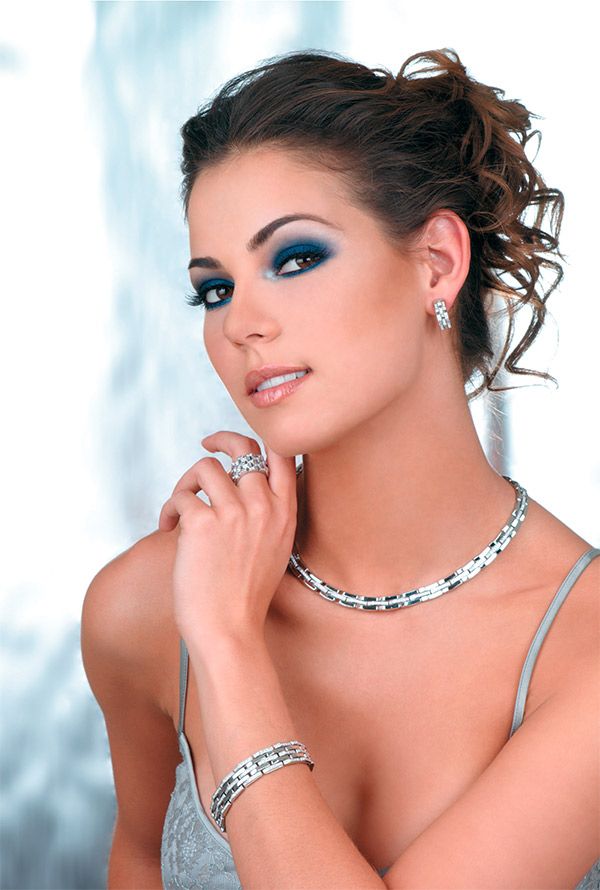 Laura Elizondo is a model and beauty pageant contestant who rose to stardom when she caught the world's eye in 2005 by representing Mexico at the Miss Universe competition after winning the country's Nuestra Belleza México the previous year. Here's a swimsuit pic of Laura from the competition I know you will appreciate.
At the Miss Universe level, she finished third, just behind Canada. Brown-eyed and auburn-haired, it's a wonder all her beauty didn't make it to the top of the contest. Ever since then, she's taken up a few modelling jobs, but has otherwise chosen to concentrate on her education.
A combination of a fabulous body and enviable smarts in a generous package enabled her 2008 graduation from Tecnológico de Monterrey with a Bachelor of Business Administration.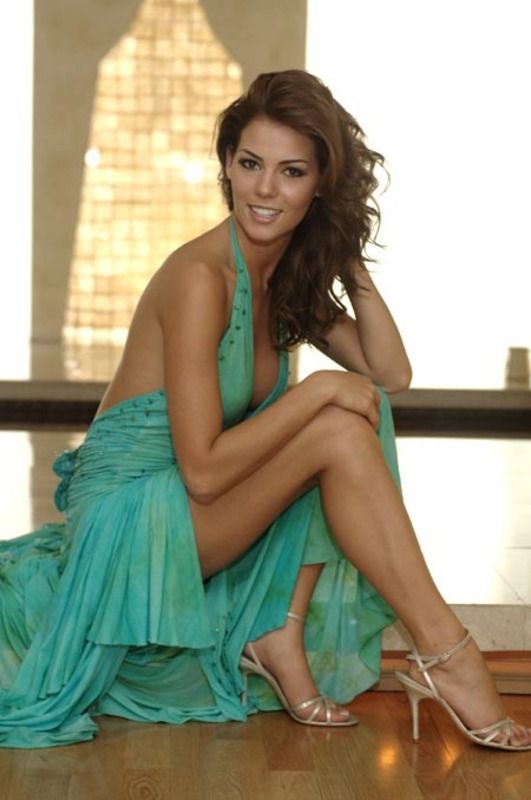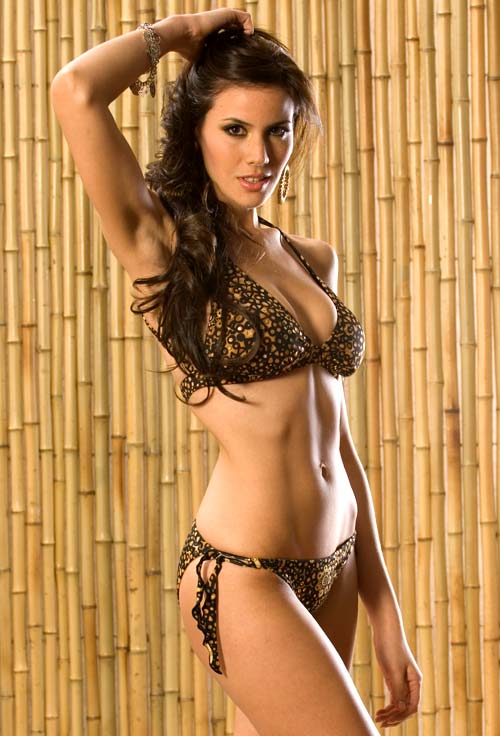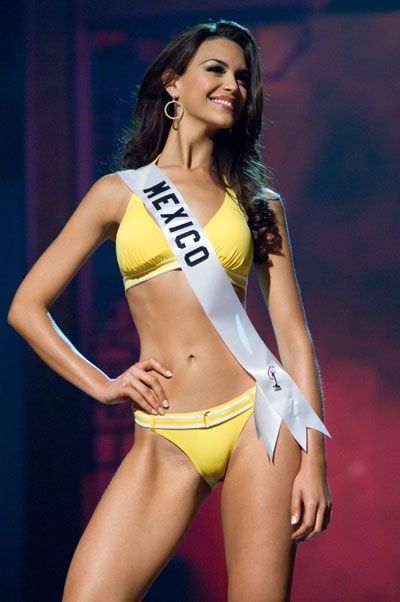 5. Bárbara Mori
Barbara Mori's career kicked off when she was just 14, starting out as a fashion model, later starring in Mirada De Mujer with TV Azteca, which was an incredible success. Since then, she has also starred in several films like hit telenovela Rubi in 2004.
For the most part, her later years have been dedicated to acting rather than modelling. Although, she's known for wearing tight red dresses more than anything else and those light green eyes and penciled brows that give her the enchanting glare we all fell in love with. Here's a huge gallery of the beautiful Ms. Mori.
At the same time, she's also incredible at her job, being awarded the 2011 Mexican Actress of the Year award for her role in 'Viento en contra'.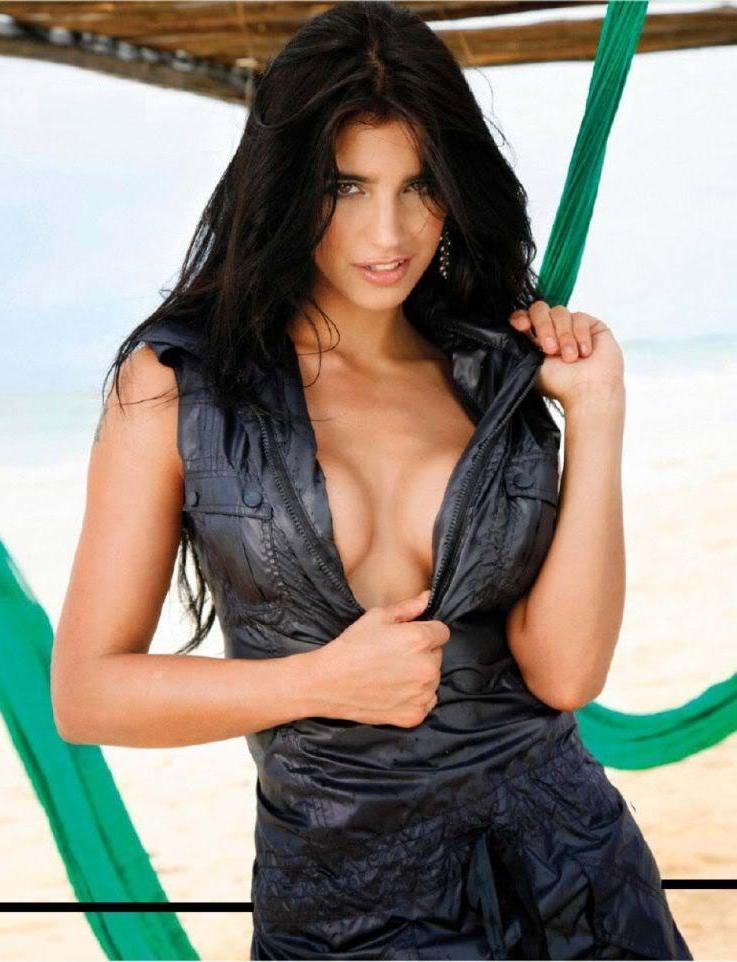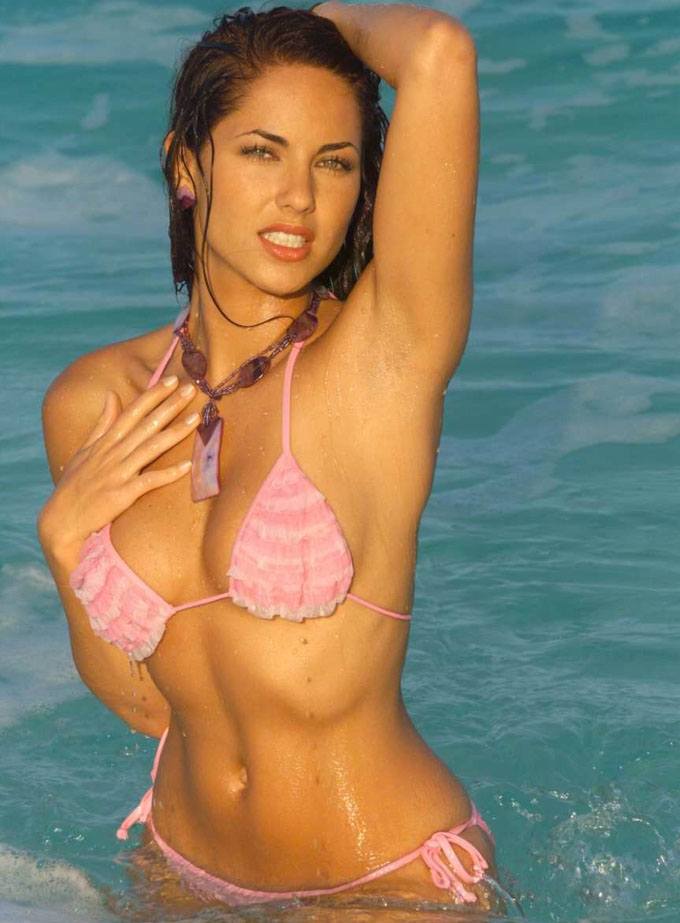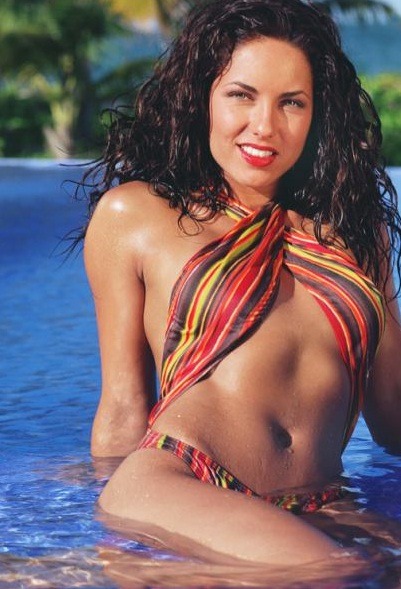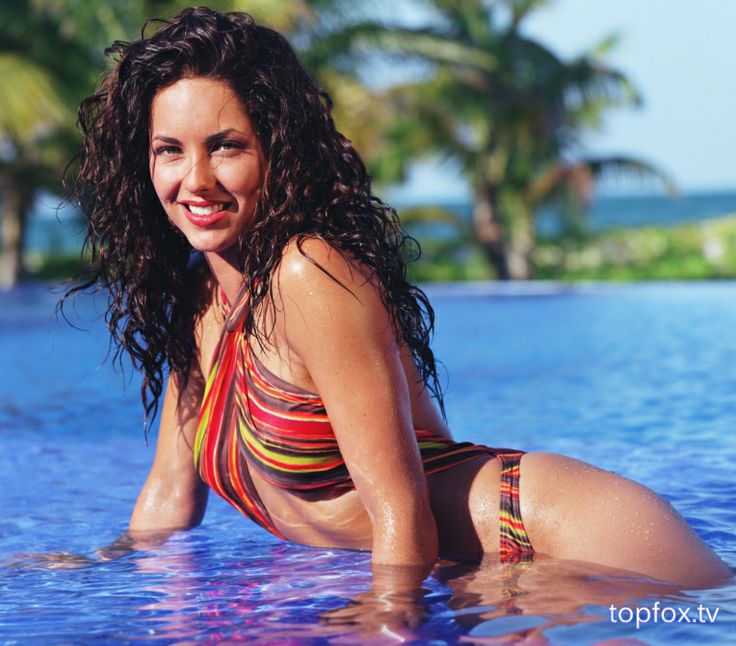 6. Ana de la Reguera
For this brown-haired beauty, good looks run in the family. Her mother before her was a popular journalist and TV personality fond of short skirts during her performances. It's not very different for her daughter, in that regard. She seems to be a popular subject for sexy wallpapers, as you can see here.
She's pretty fond of tight-fitting jeans and low-cut blouses, granting the world all the permission it needs for a chance of admiration. Ana graduated from Instituto Veracruzano de Cultura with a degree in arts where she started out hosting Pasarela on Televisa Veracruz.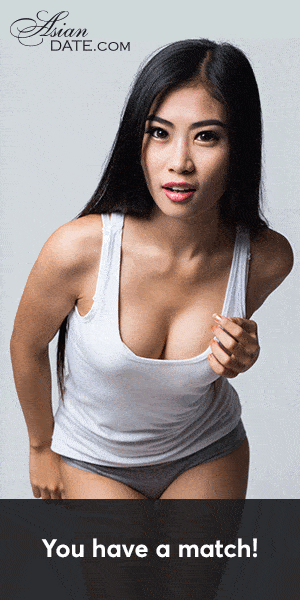 Aside from Mexican telenovelas, she's also starred in HBO's Eastbound & Down, Goliath, which was produced by Amazon Studios and other Hollywood films like Power, Twin Peaks and Jane the Virgin. She's one girl determined to make her name known outside her home country.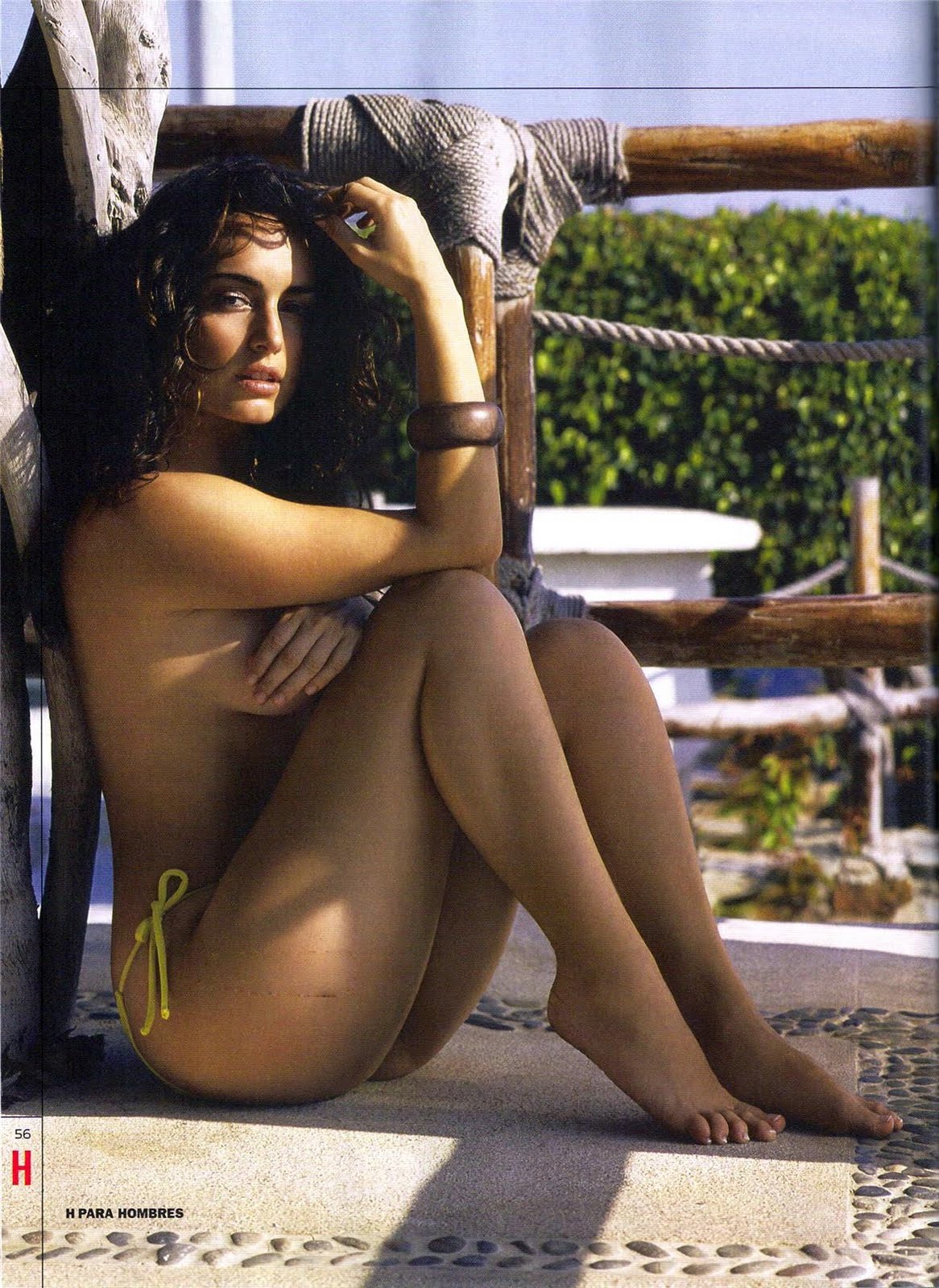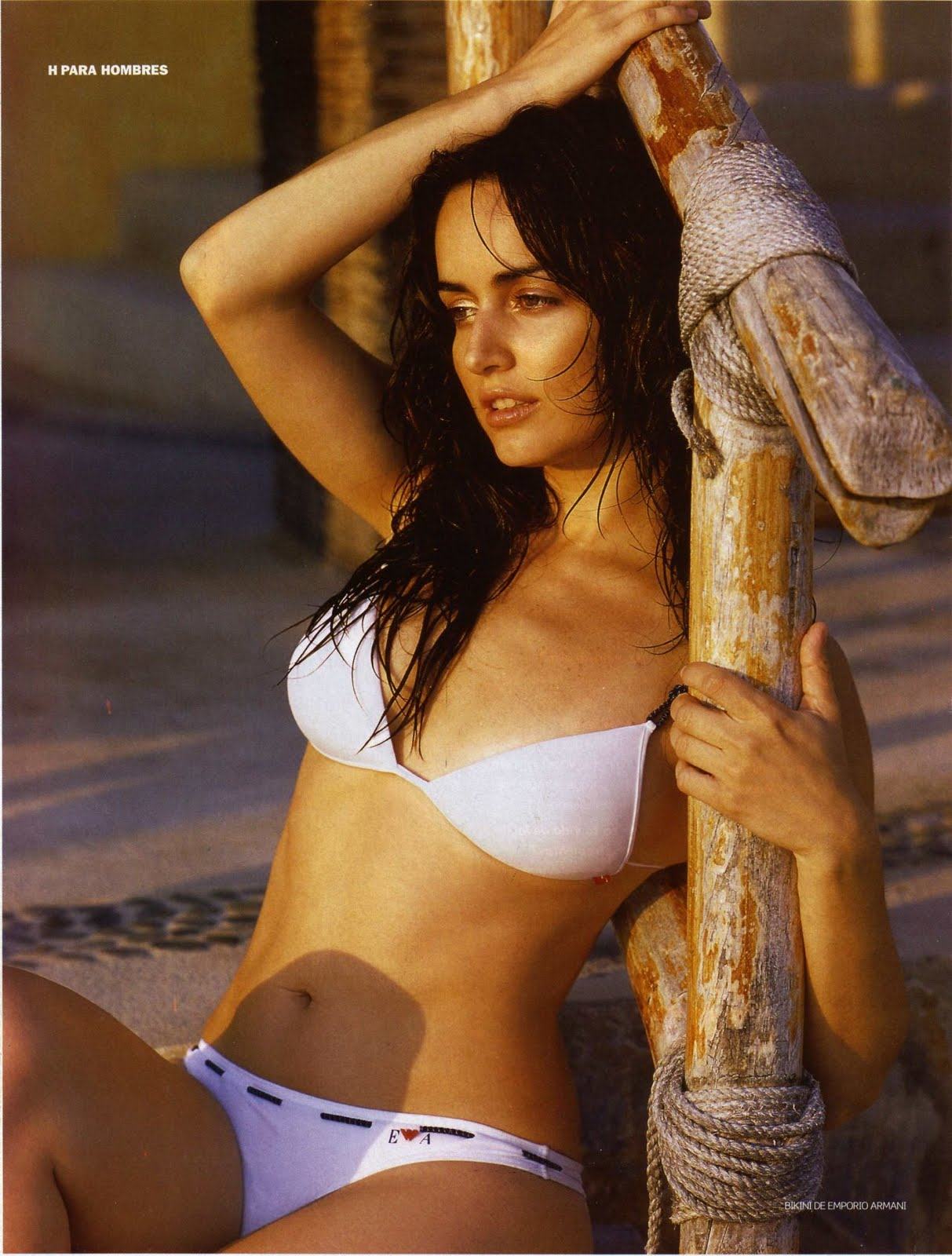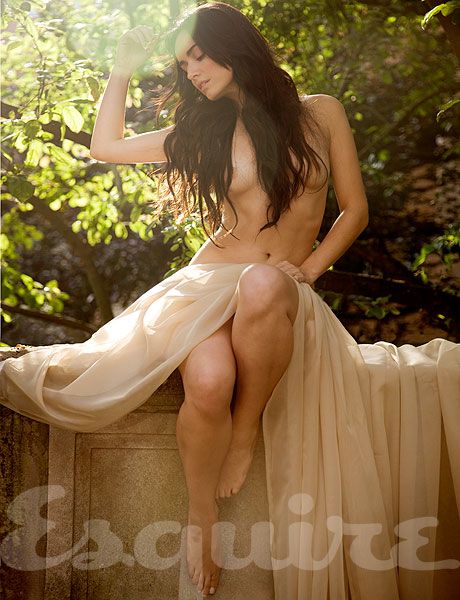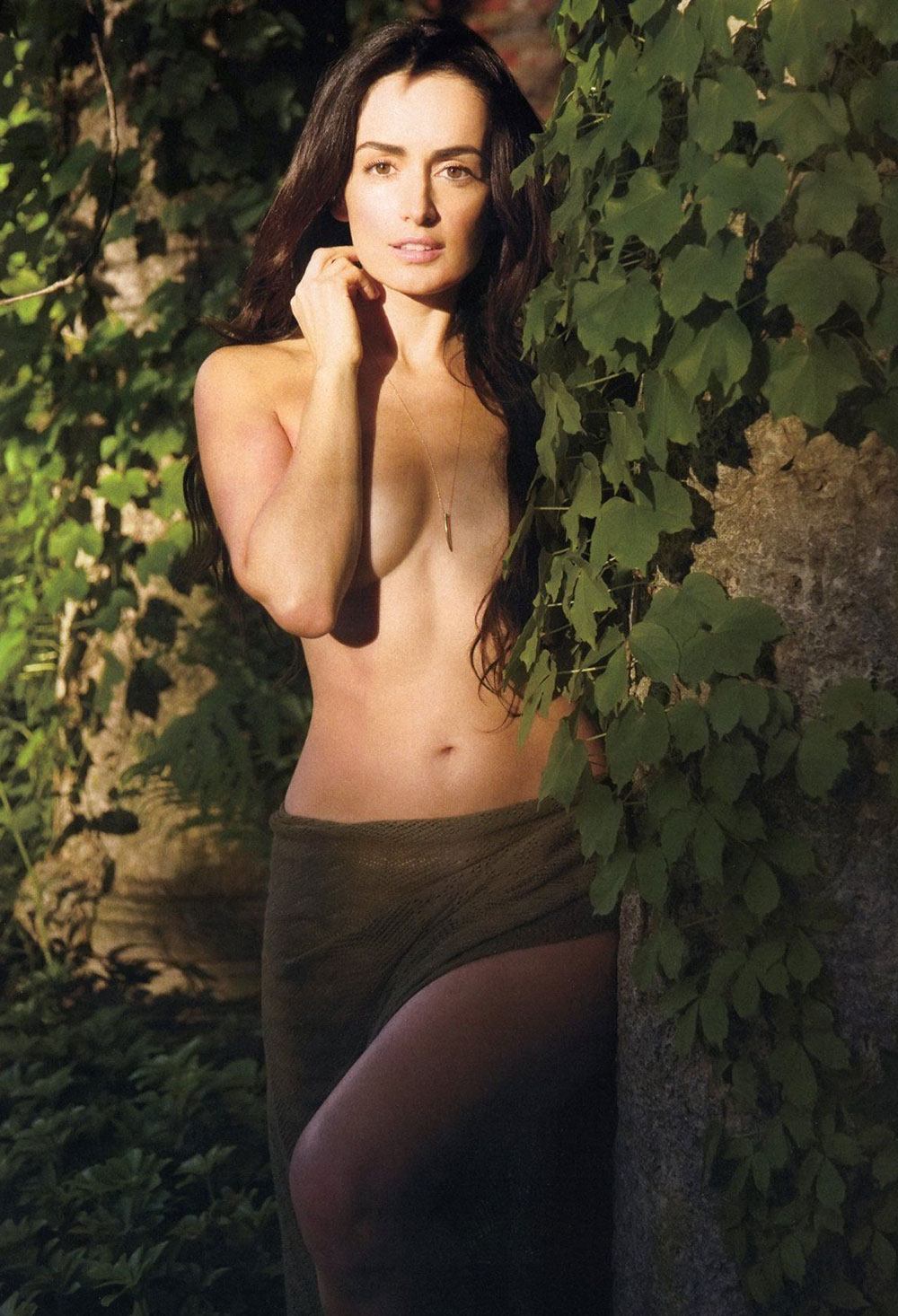 7. Martha Higareda
Martha Higareda is the name behind the beautiful face of Kristin Ortega from Netflix's highly acclaimed TV series Altered Carbon.
Before she got there, however, she was famous for being part of another highly acclaimed TV show, Y Tu Mamá También, which dominated box office screens upon its release. Her performance thrust her into the spotlight and she quickly came to be known as 'The Mexican Sweetheart,' receiving The Silver Goddess Award for the role.
Despite limitations presented by earlier films due to her being underage, newer roles have seen her take up more mature characters, with several scenes from Altered Carbon featuring full frontal nudity, for instance. It was a pretty good show, if you can pay attention to the plot, instead of Martha.  Here's a fantastic photograph of the super hot Martha Higareda.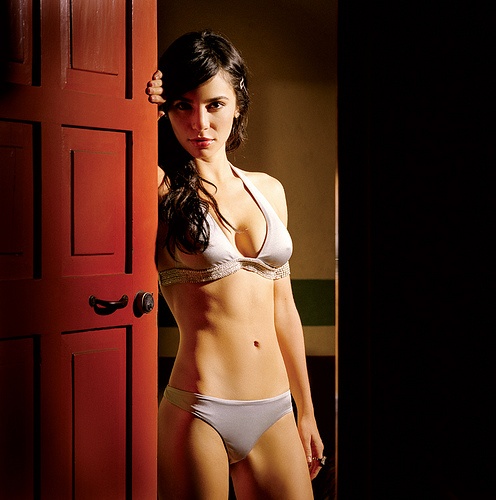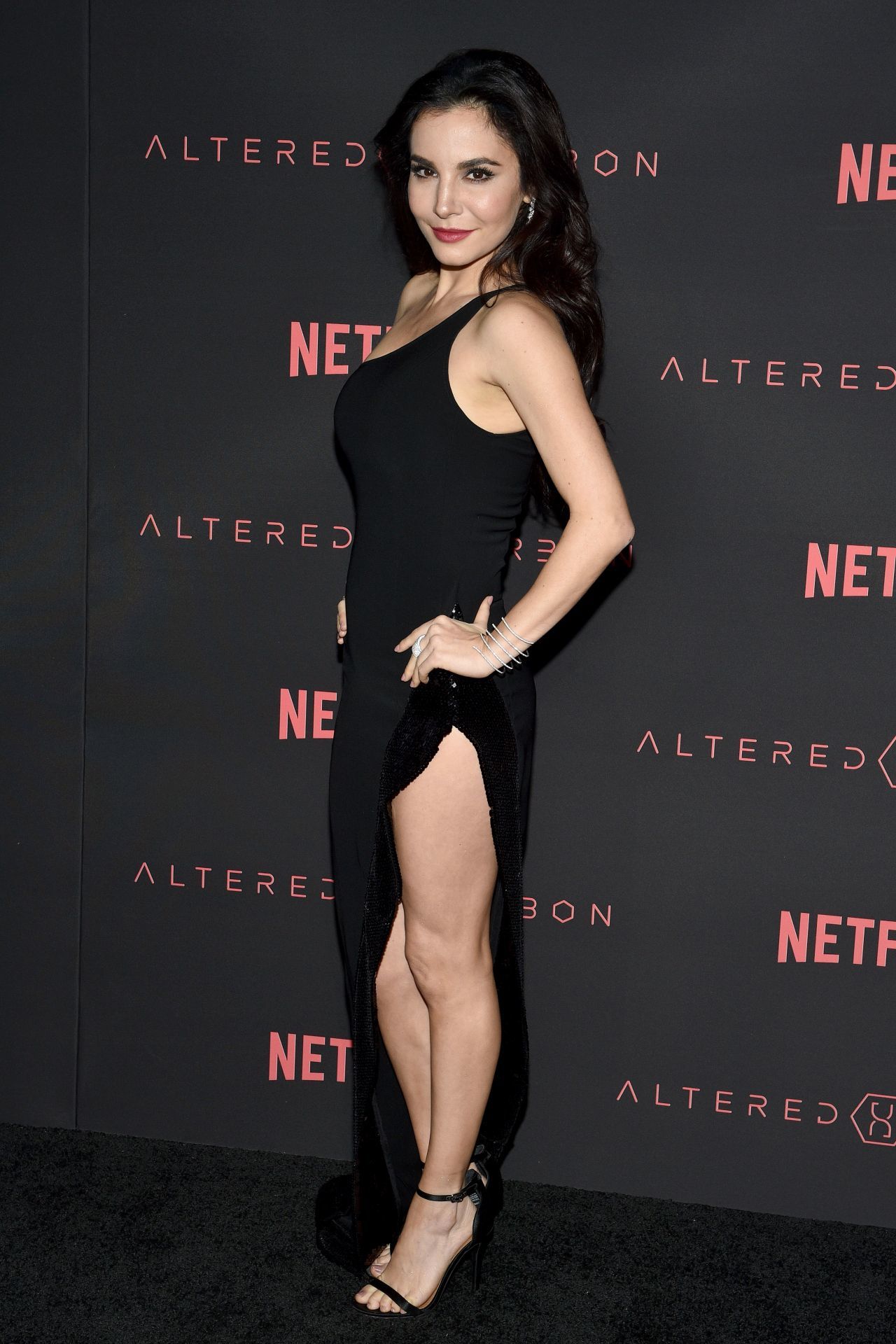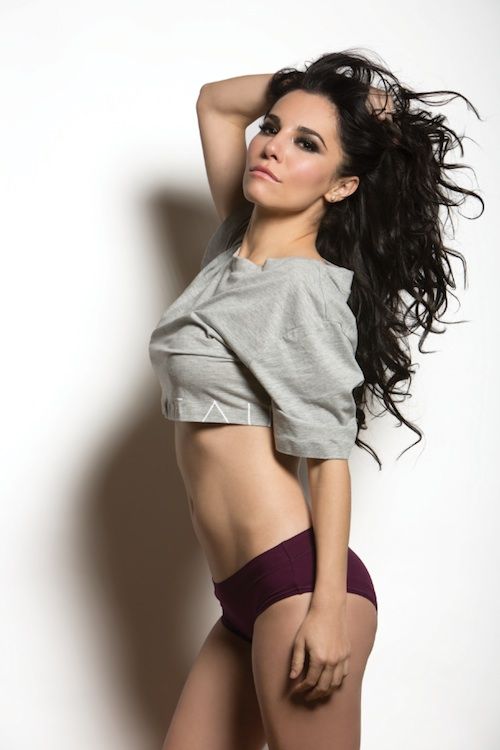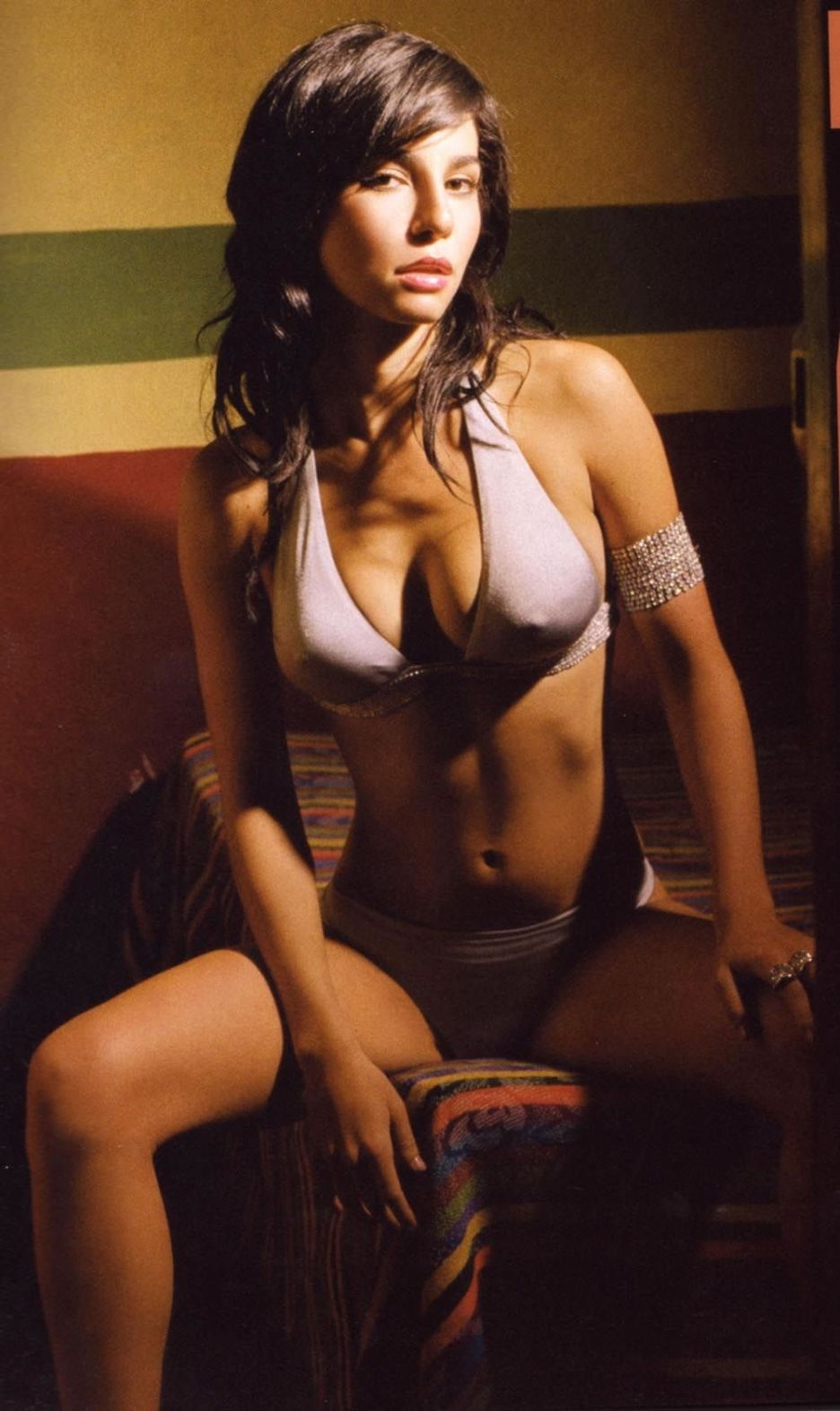 8. Mayrín Villanueva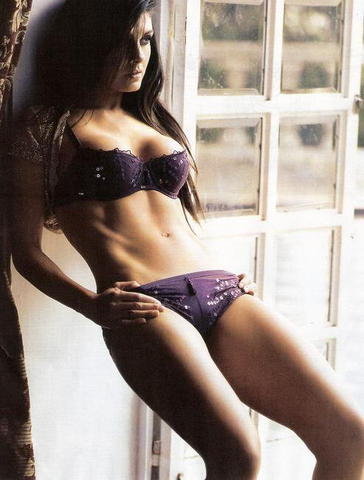 Mayrín Villanueva is a renowned Mexican model and actress, perhaps best recognized as the main character in the 2013 TV series 'Mentir para vivir.'
As a model, her home country was accustomed to seeing her flaunt her flawless body on a whim for the camera. She often poses for erotic poses, recently capturing headlines for photos of her barely covered body while laying in a foaming bathtub. She is reportedly 47 years old, but has the kind of body you'd expect from someone in the peak of their youth.
This pic of Villanueva is a bit saucy so make sure your girlfriend or wife isn't around when your eyes fall out of your head. Spotless skin, incredible lips and a back that's almost always bare sheds a picture of extreme elegance for this model/actress.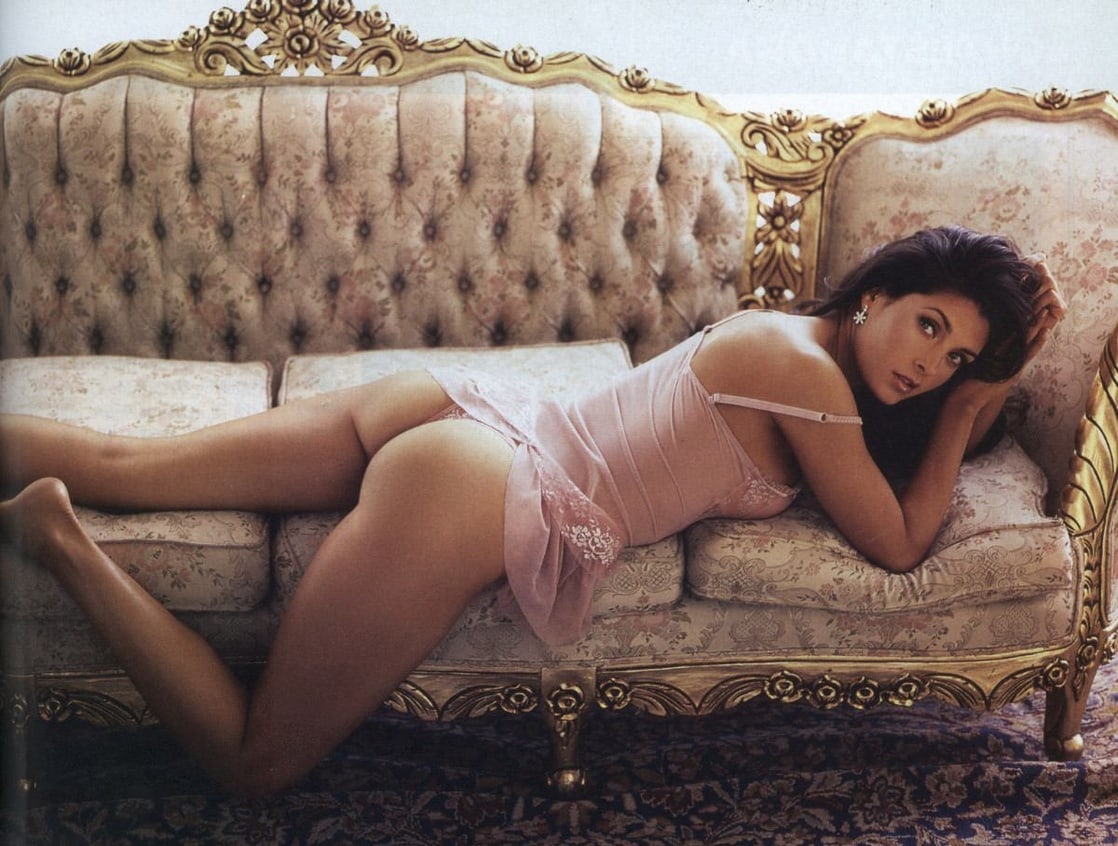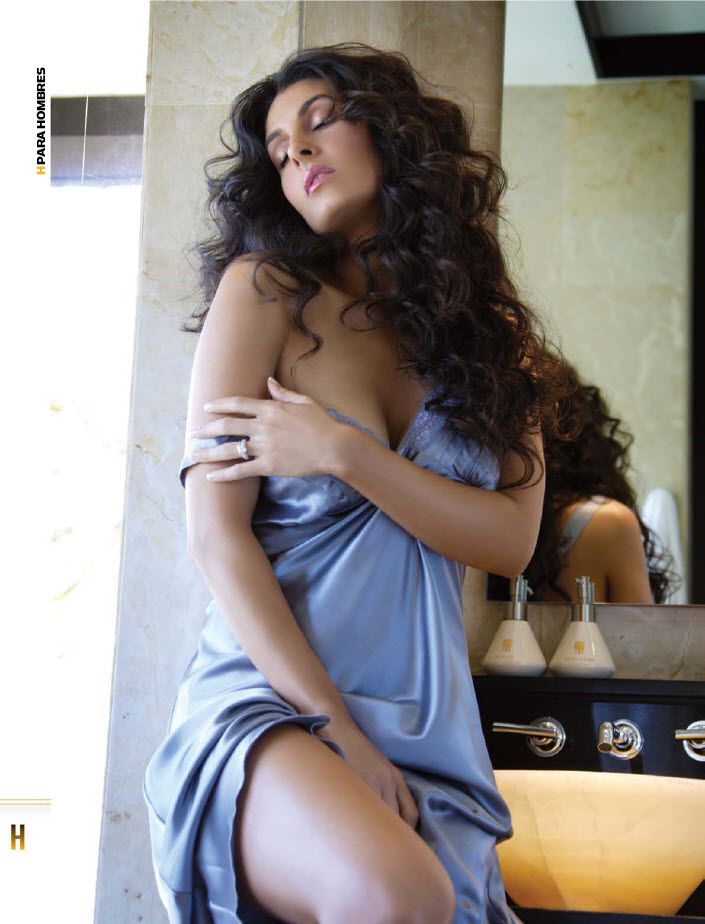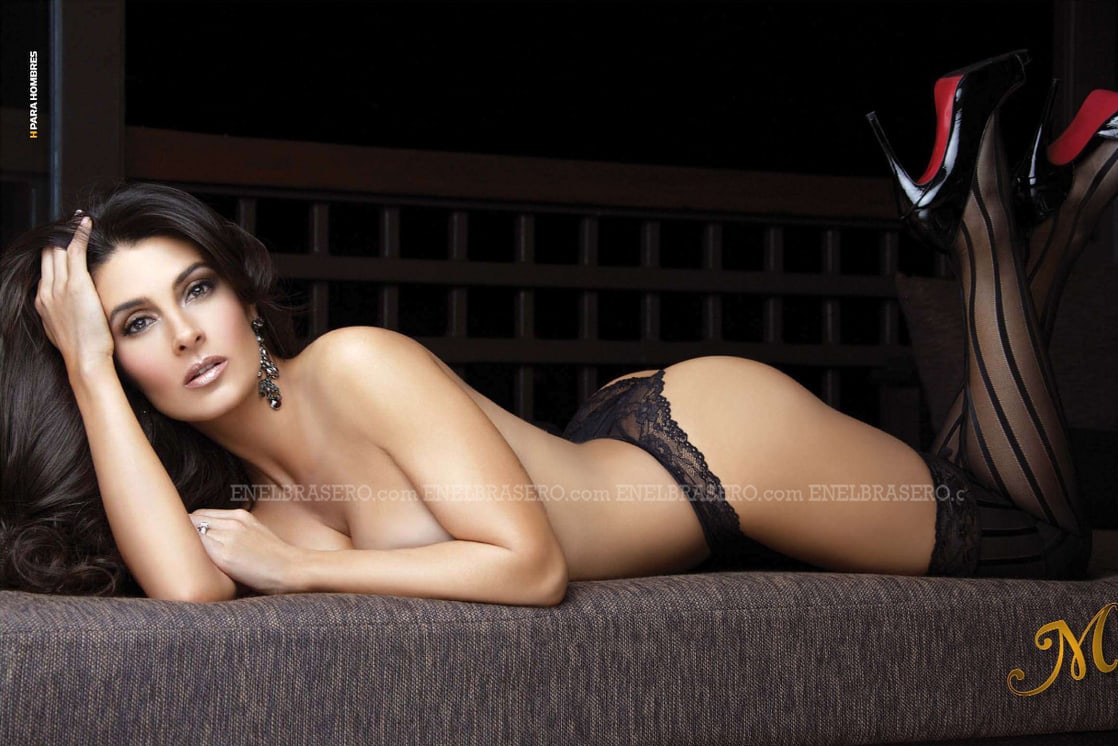 9. Sugey Abrego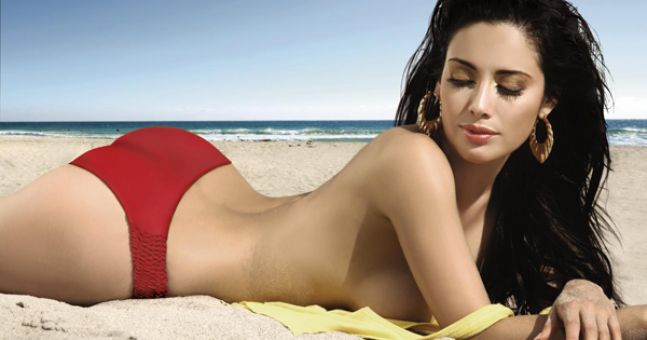 If there's one thing Mexico does better than any other country in the world, it's how selective they are with the kind of weather girls that are allowed on news networks. Sugey is one of the faces best known for doing the country (and the world) a great service.
Aside from her incredible on-screen dressing and body, she's also known for taking part in television roles in movies like Destilando Amor, and La rosa de Guadalupe.
She's also never been afraid of 'accidental' wardrobe malfunctions or wearing clothes that show off her incredible legs to all that are willing to see. Then again, nobody's ever complained. It's a win-win!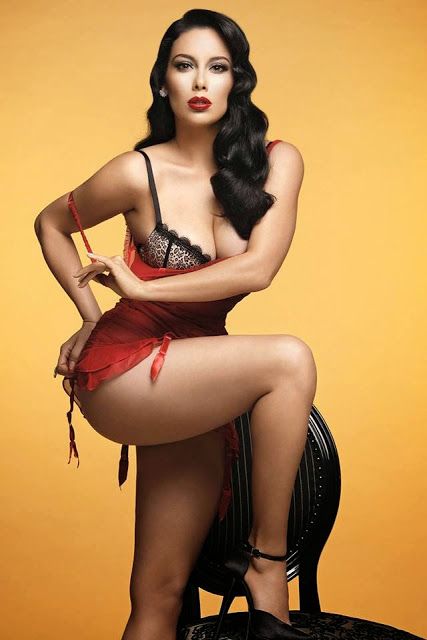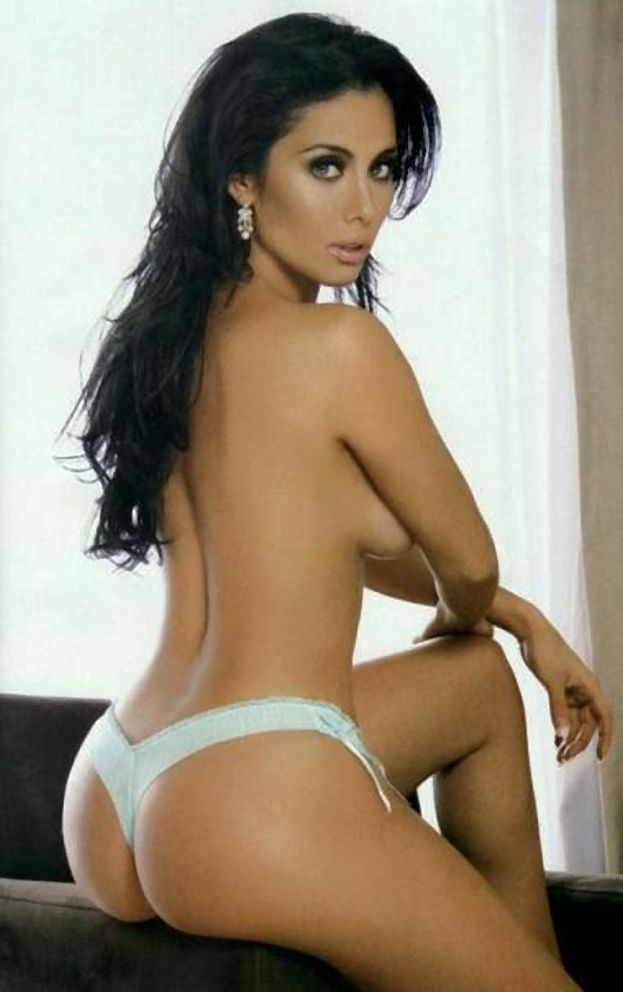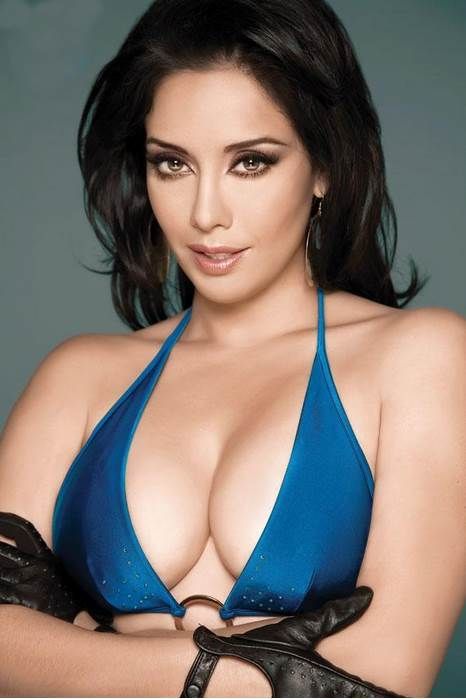 10. Mariana Bayón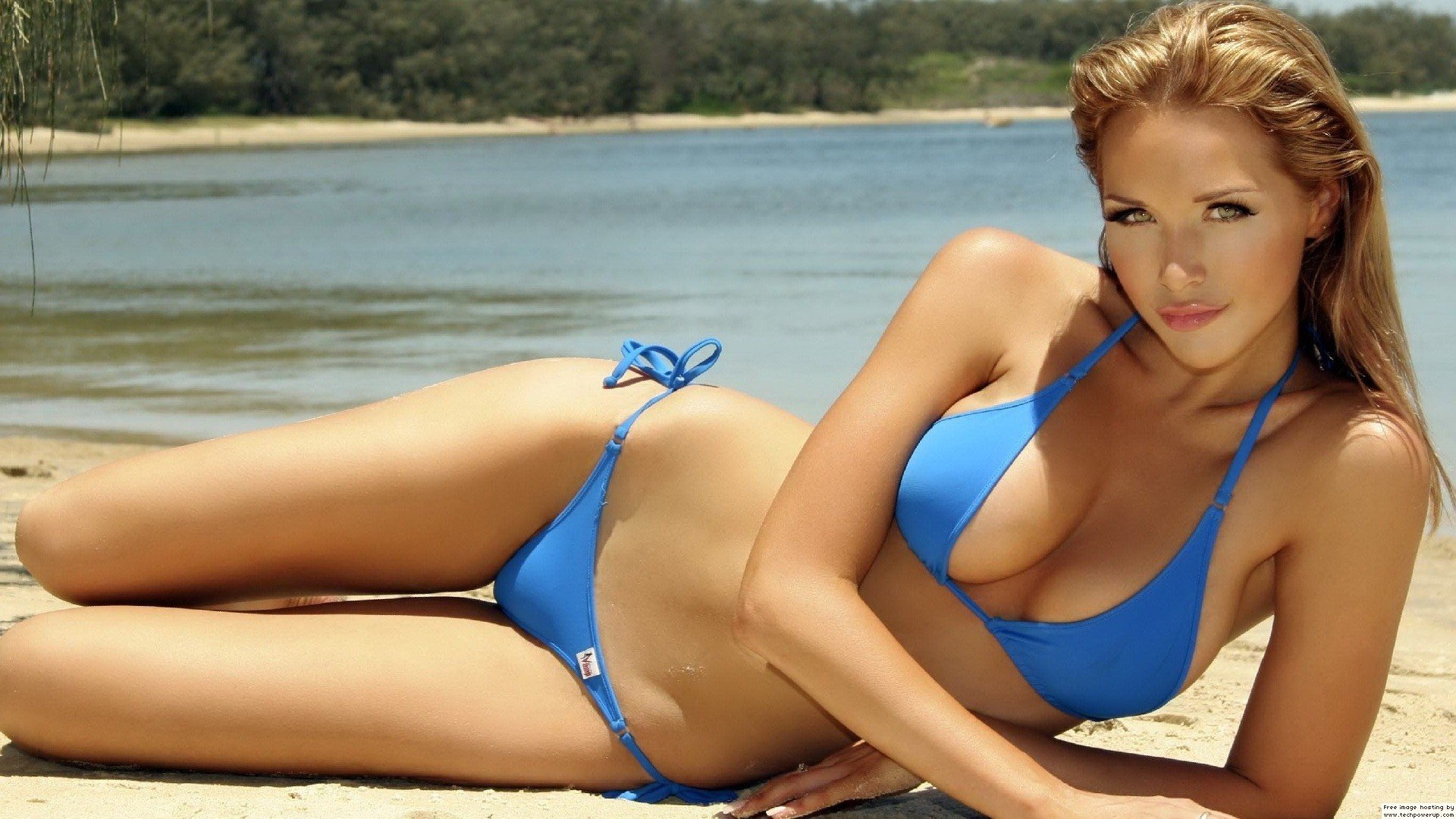 Mariana Bayó is a Mexican model best known for being the first person to ever win the first cycle of Mexico's Next Top Model. Better yet, it was hosted by fellow hottie and model Elsa Benitez.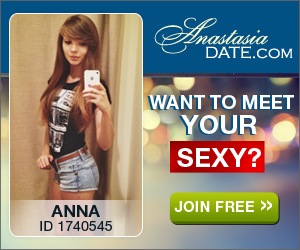 Following the victory, she was given a hundred grand and a contract with Shock Modelling, the top modelling agency in Mexico. She also went on to be featured on the cover of Glamour magazine. Her career would only go up from there on, signing a contract with Model Werk, based in Germany and another with Mercedes Benz Fashion.
At 5'10", she's also quite tall, which should be no surprise considering the set of legs that got her career so far. You can find more of the pouty-lipped Mariana on her Instagram.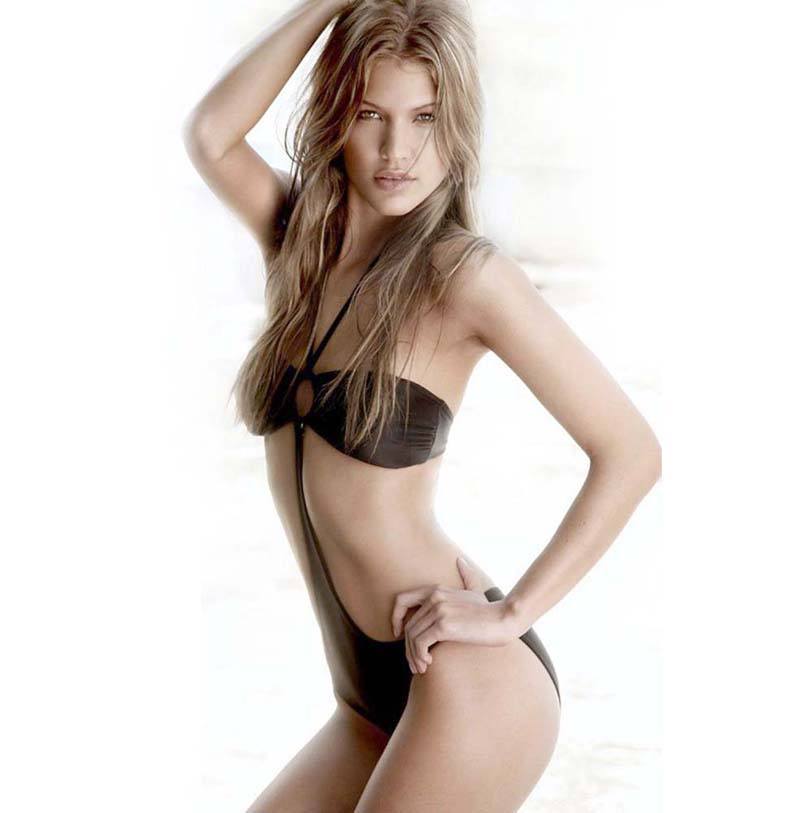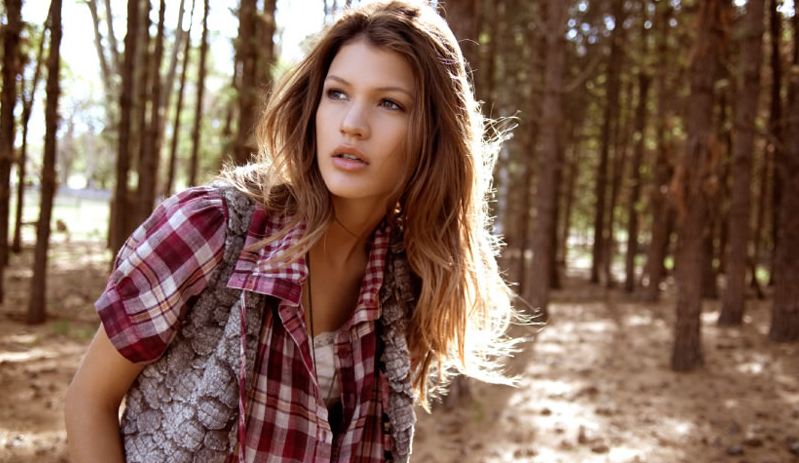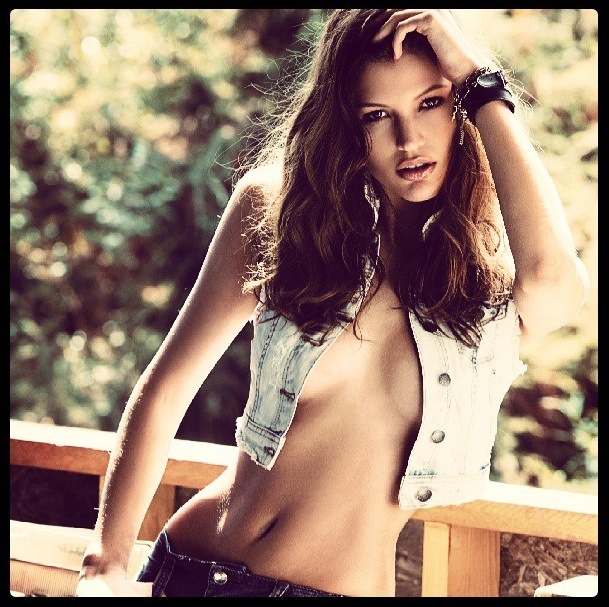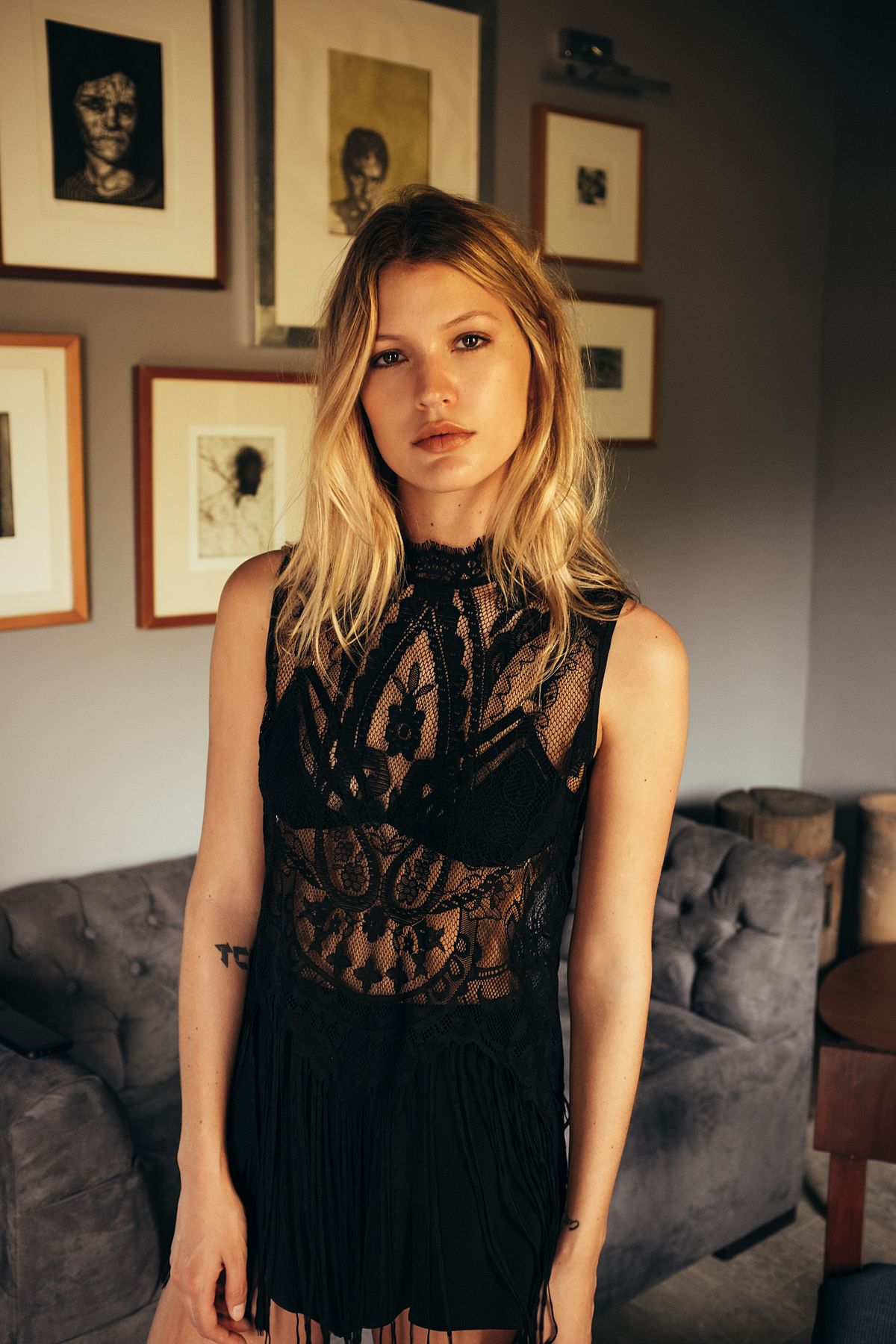 11. Ana Claudia Talancón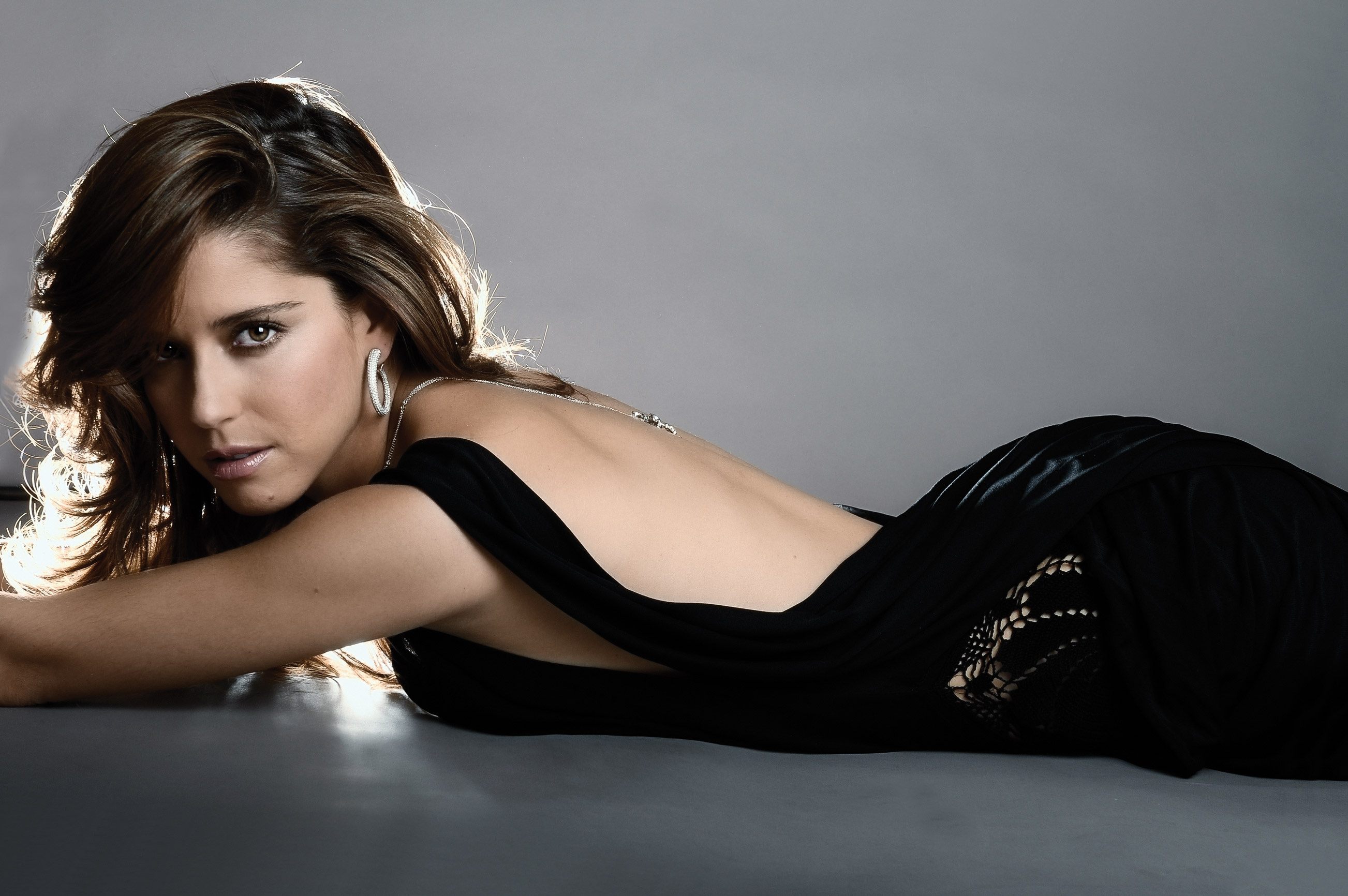 Ana is best known for her appearances in several soap actresses throughout her career. So much so, in fact, that her 1999 performance in Señora and Amor Latino Romántica obsesión earned her a Sol de Oro award for best actress.
On the side, she also models for various magazines and tabloids. She's shown off her generous curves in swimsuit ads with lingerie brand Intimissimi on several occasions, much to the delight of the cameras.
She's also never been shy to dress up in revealing swimsuits being shown off by companies like Gentlemen's Quarterly. She's been blessed with an amazing body and incredible curves, after all, and the photos she takes our just stunning.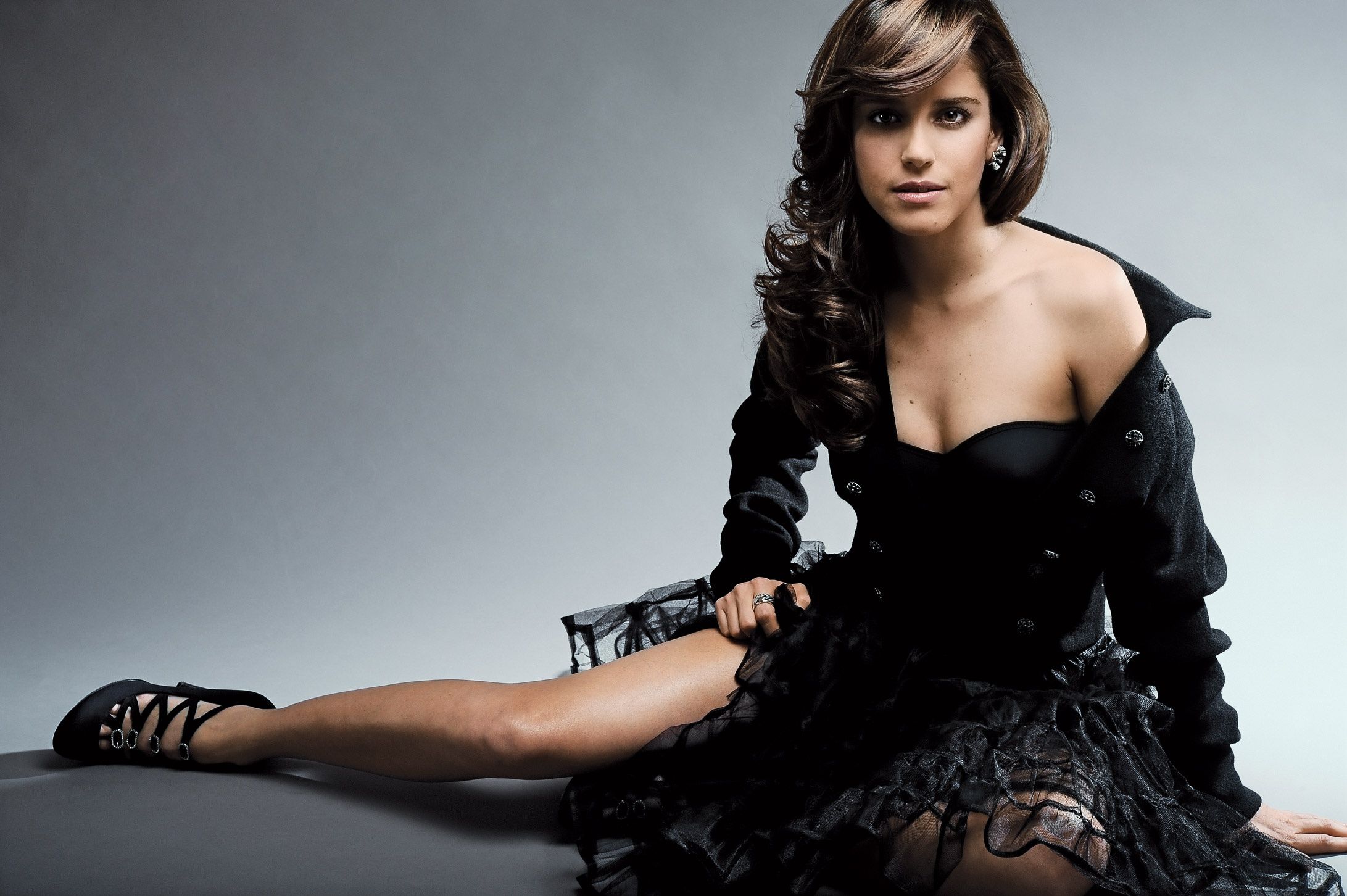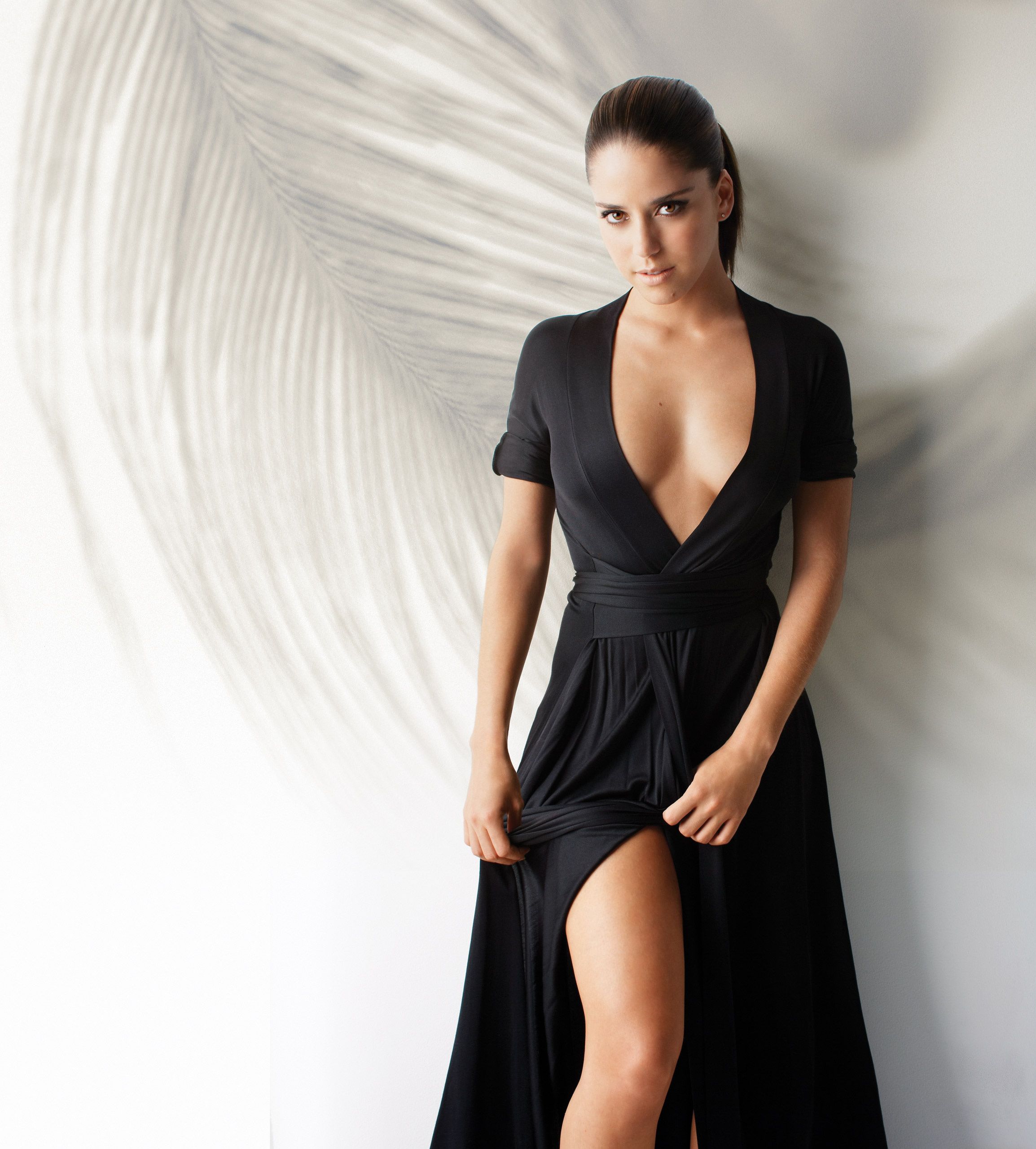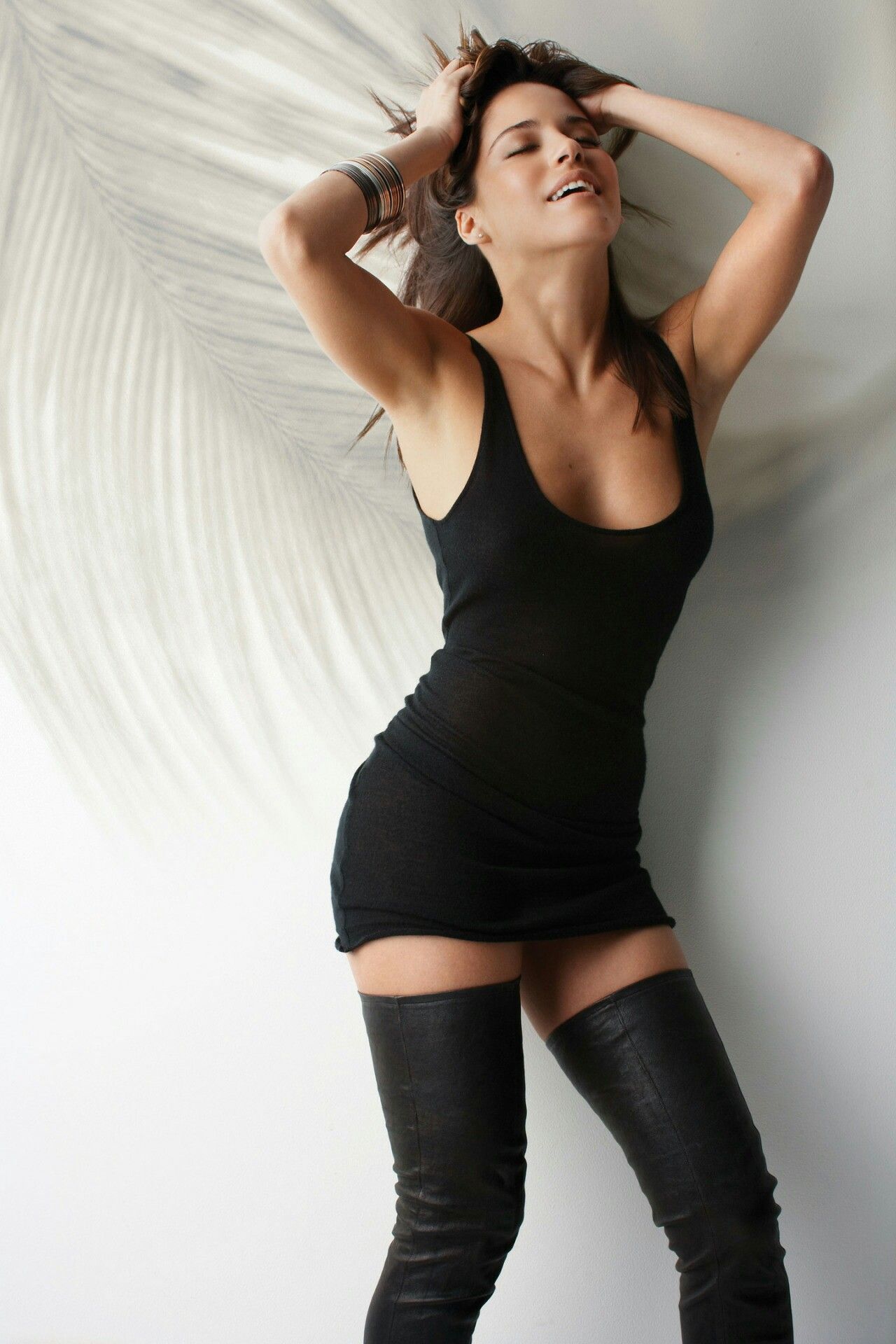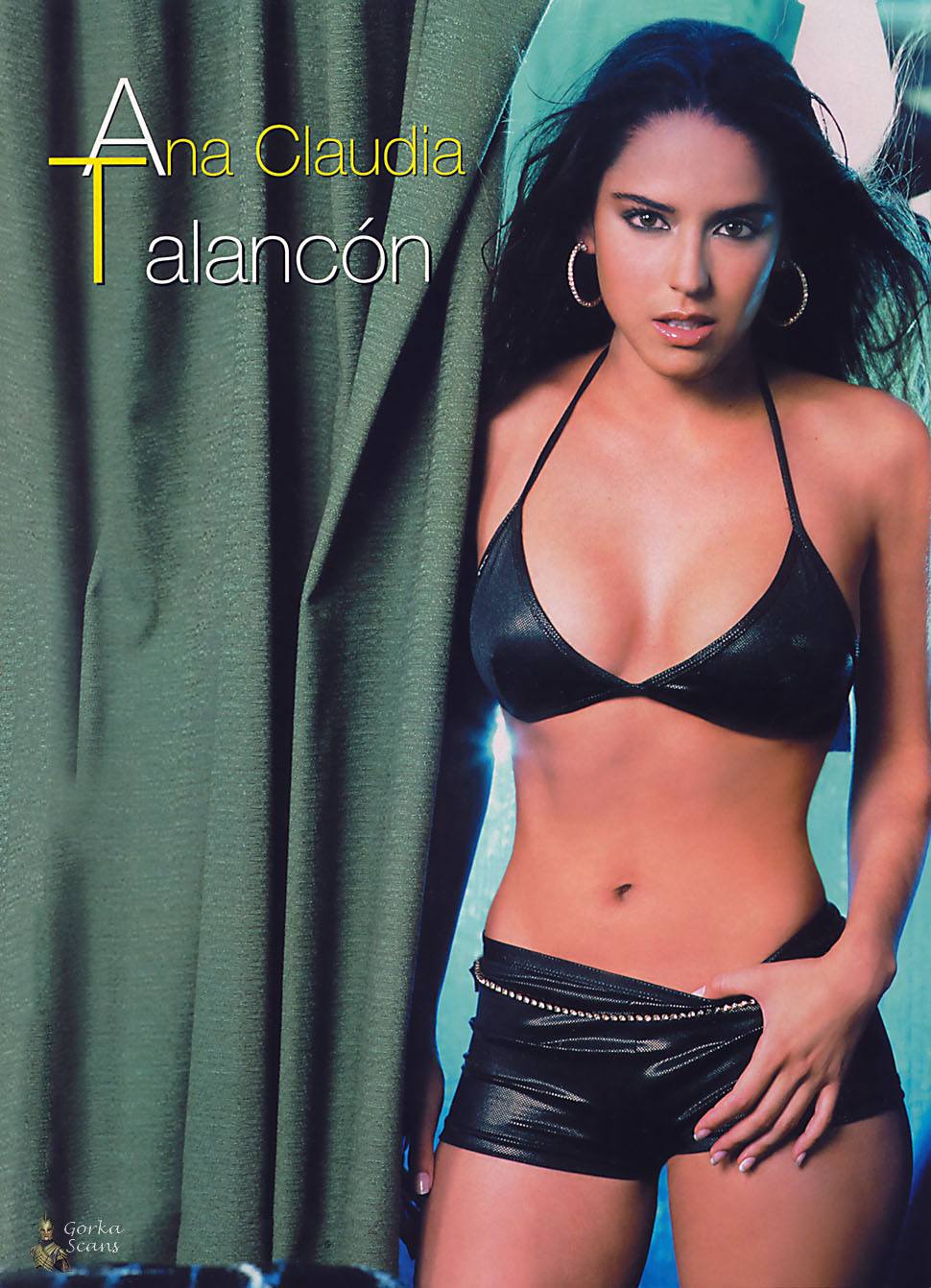 12. Eva Longoria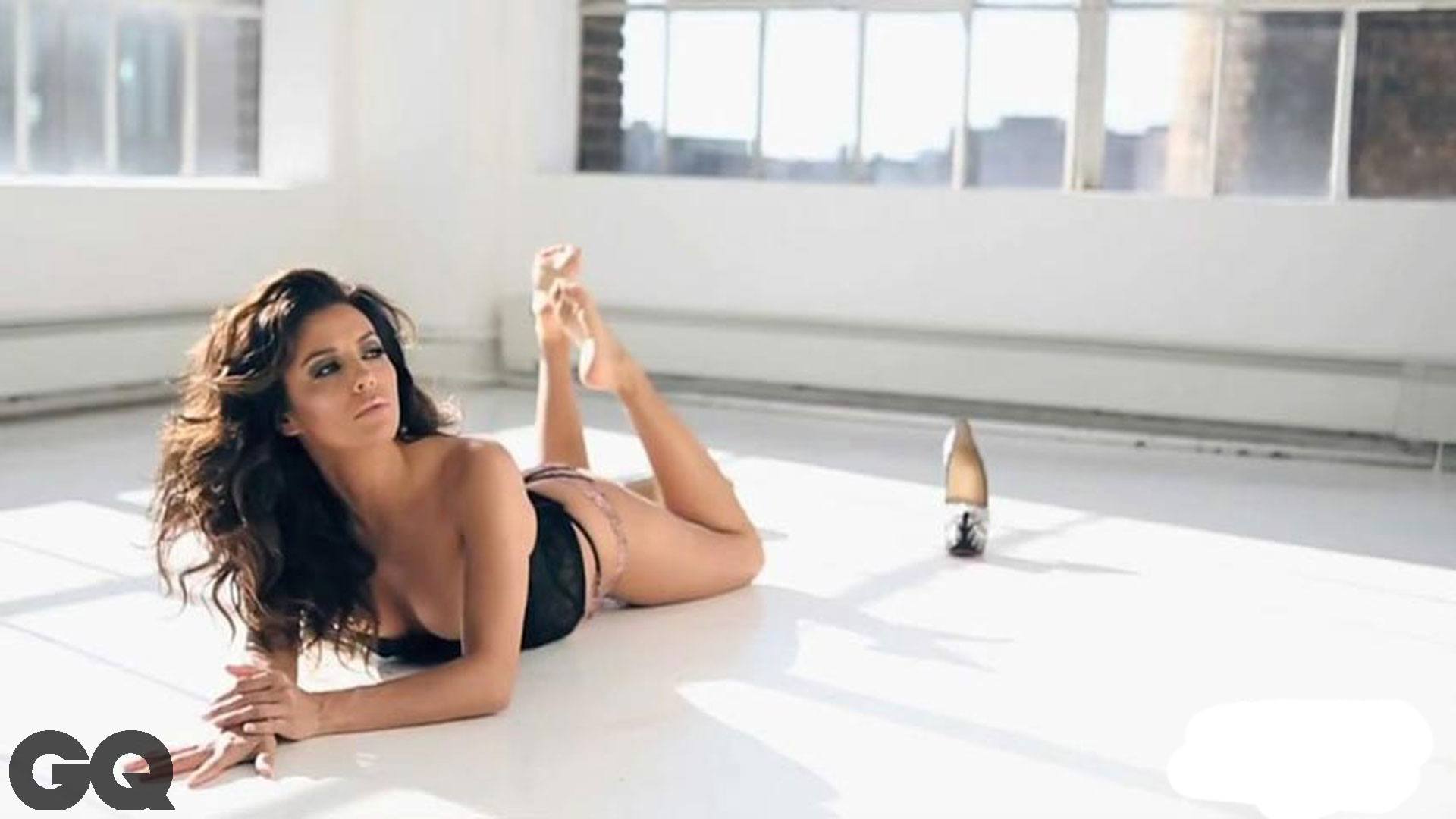 Eva Longoria is a household name at this point, so she hardly needs any introductions. Her performances in The Young and The Restless, and, later, Desperate Housewives earned her all the fame she has – together with a Golden Globe Award, of course.
Despite being American by nationality (she was born in Texas), her parents are originally Mexicans, which qualifies her in every one of our books. With those flawless teeth and dark eyes, it would be a crime not to include her in any countdown including the words 'hot mexican women.'
Before she became a famous Hollywood actor, Eva was a lingerie model, working for companies like VVV and Vogue.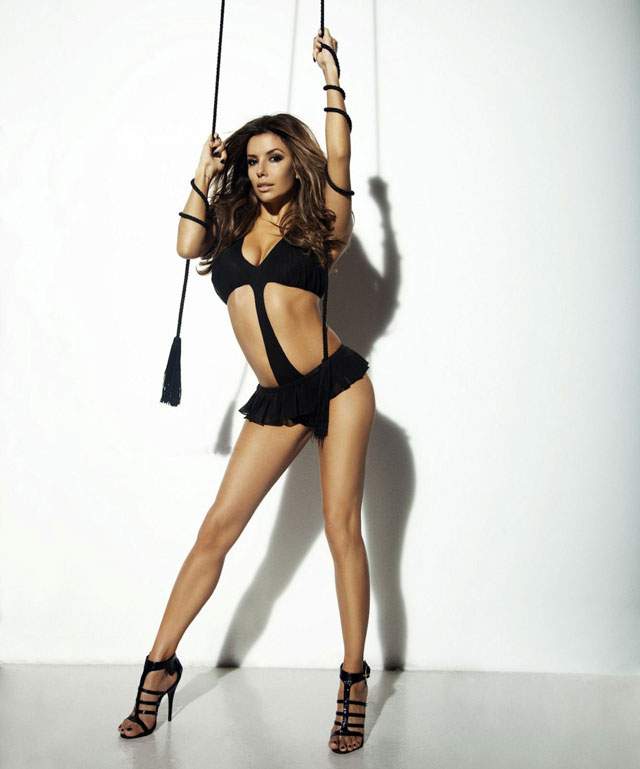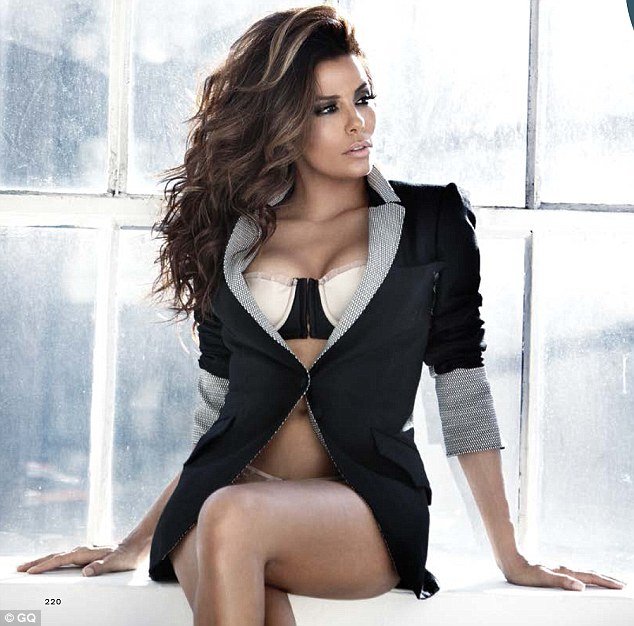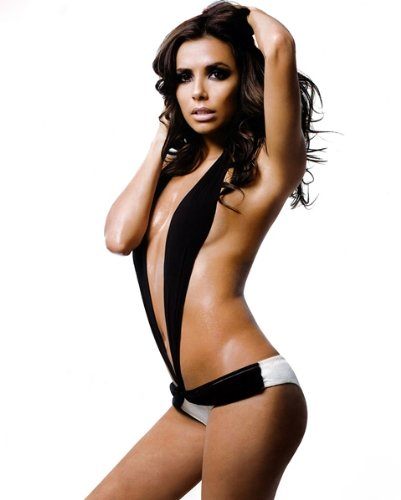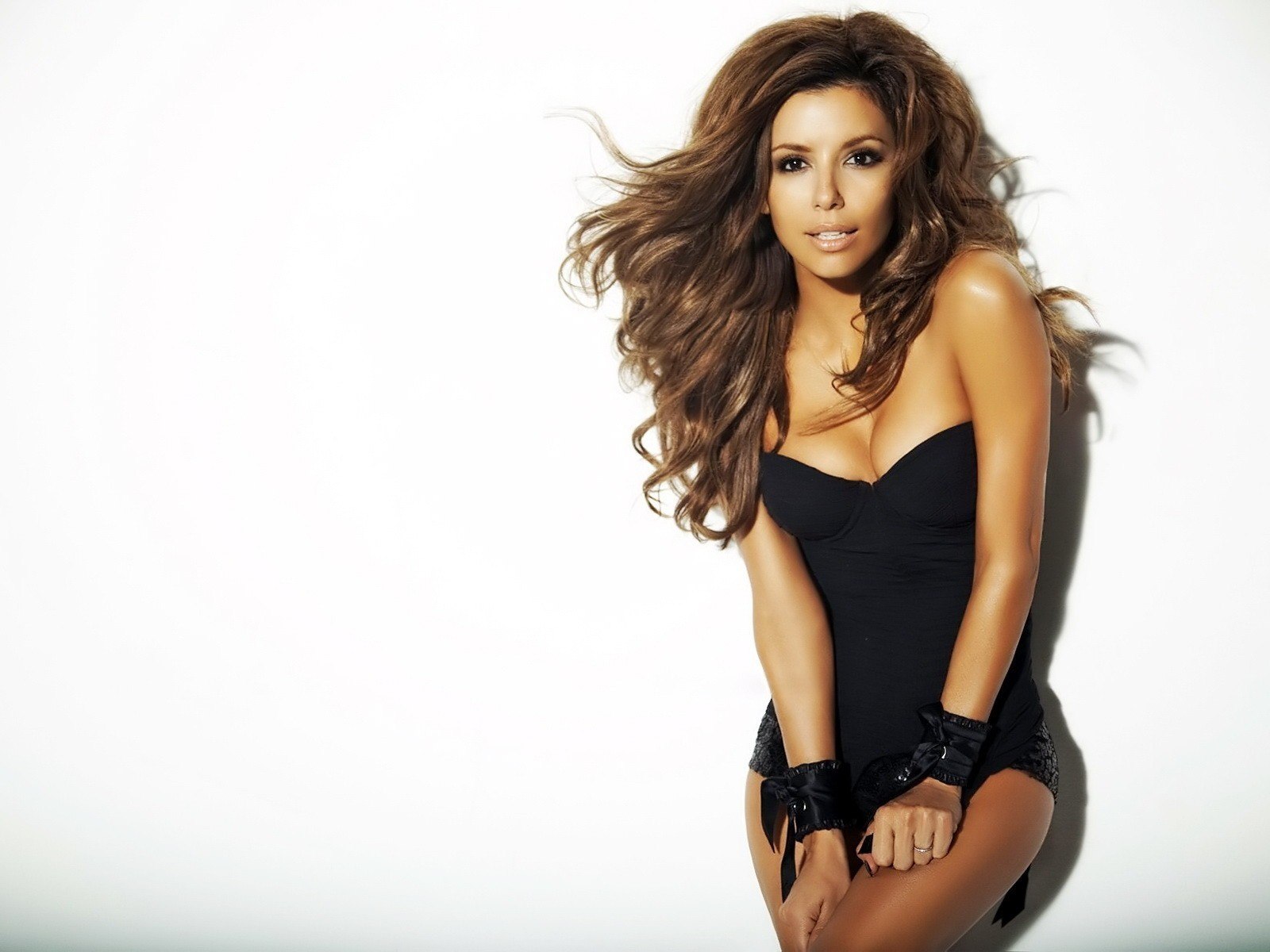 13. Marlene Favela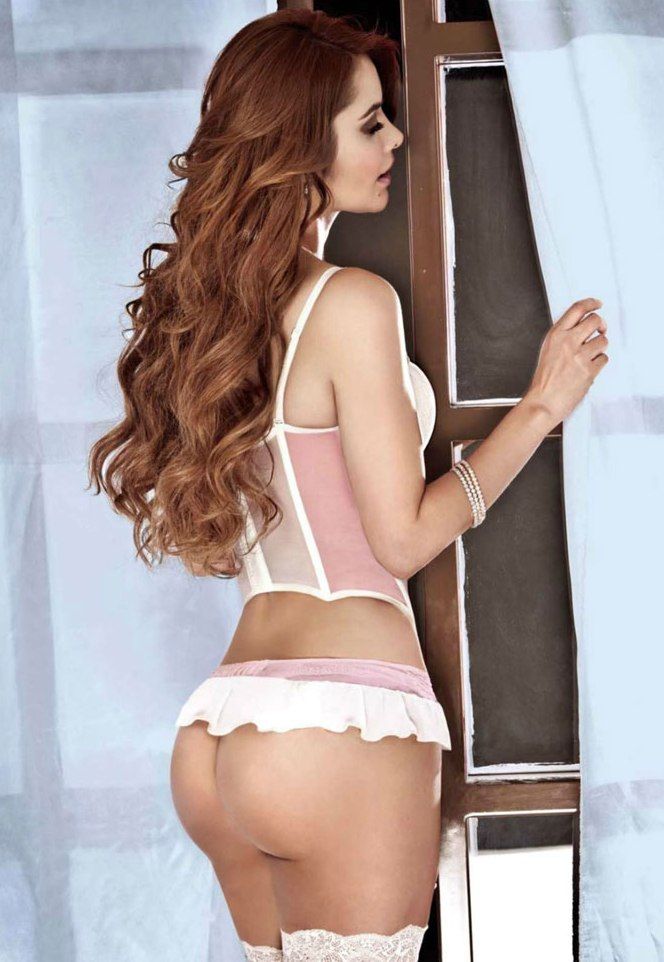 Marlene acted as one of the main characters in the Spanish version of the charming crusader, Zorro, titled 'Zorro, La Espada y la Rosa.'
Aside from which, she was also one of the award presenters at the Billboard Mexican Music Awards in 2013.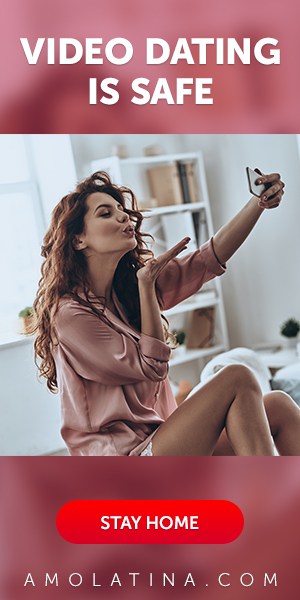 At the same time, she worked as an underwear and bikini model, blessing the internet with wonderful shots of her fit torso.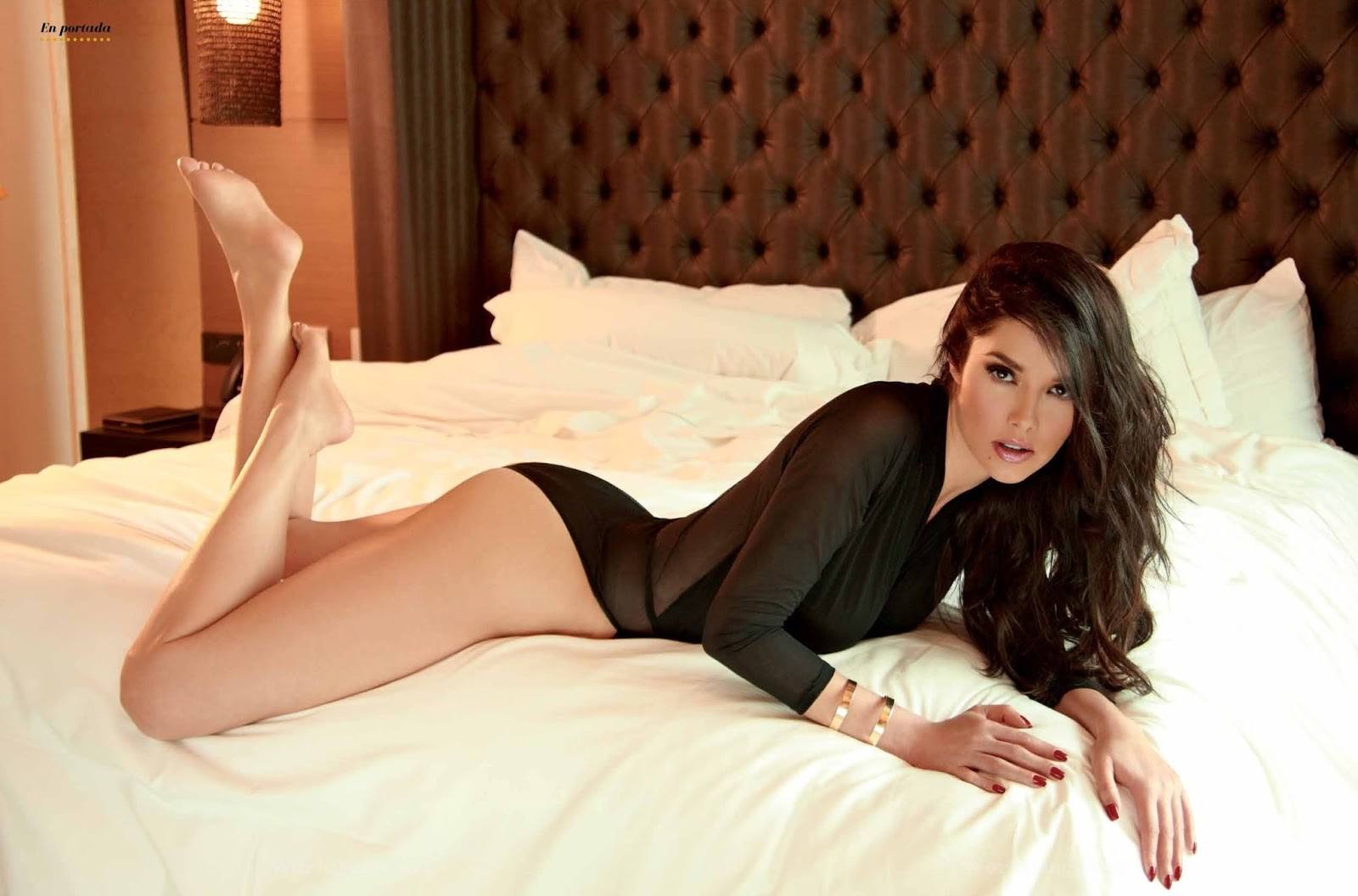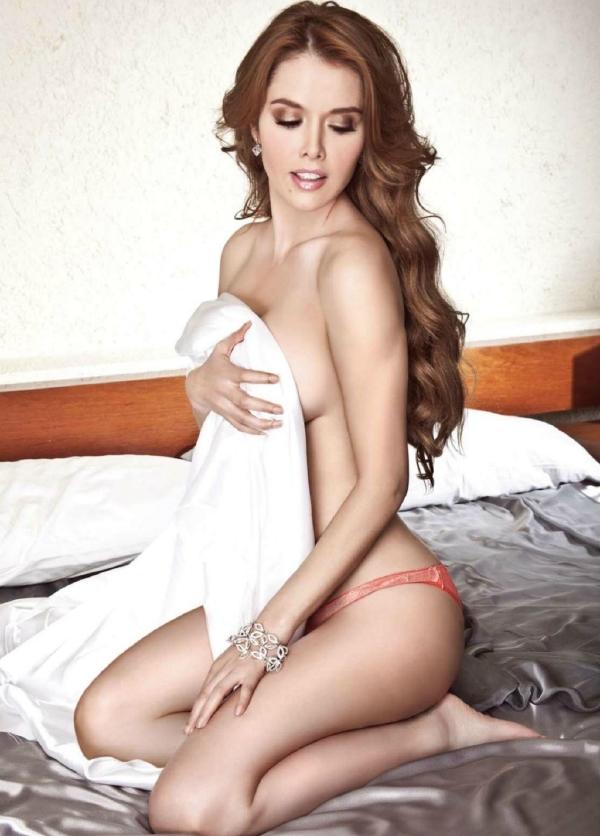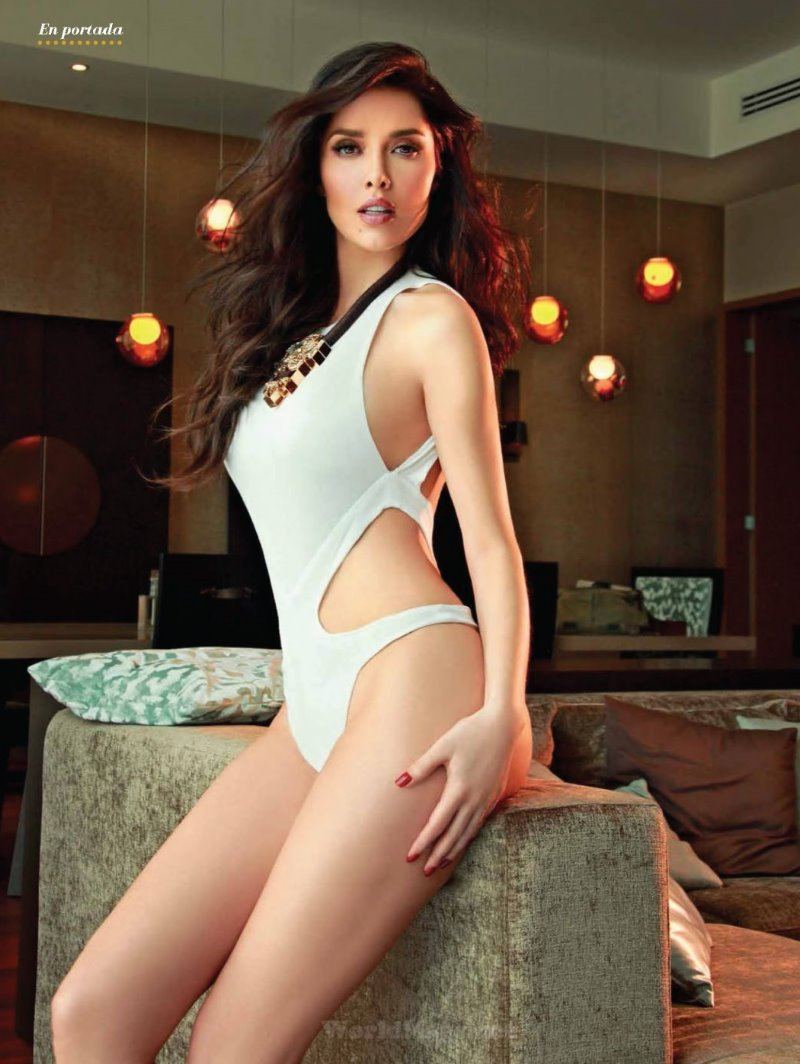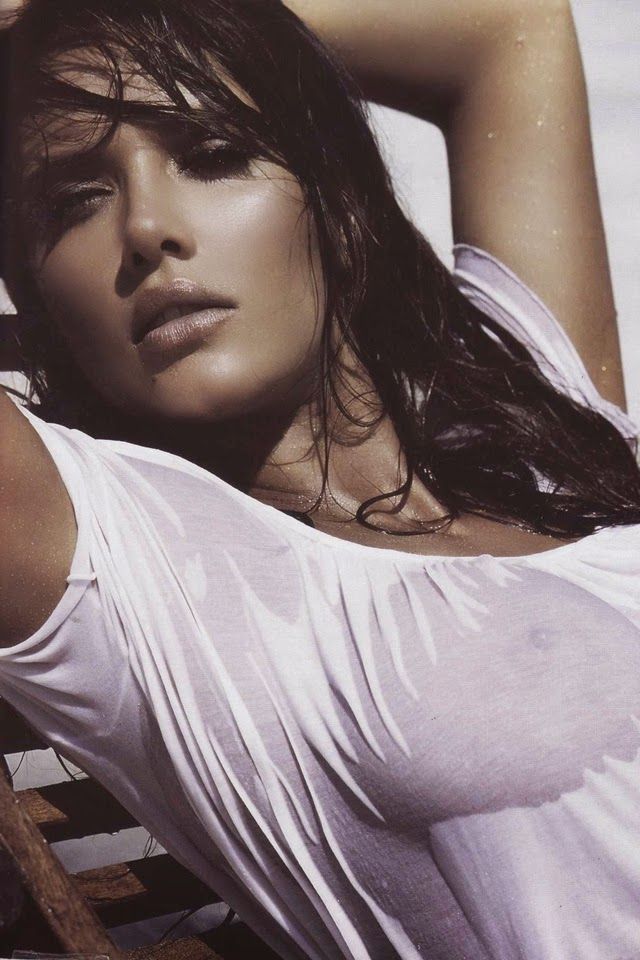 14. Priscila Perales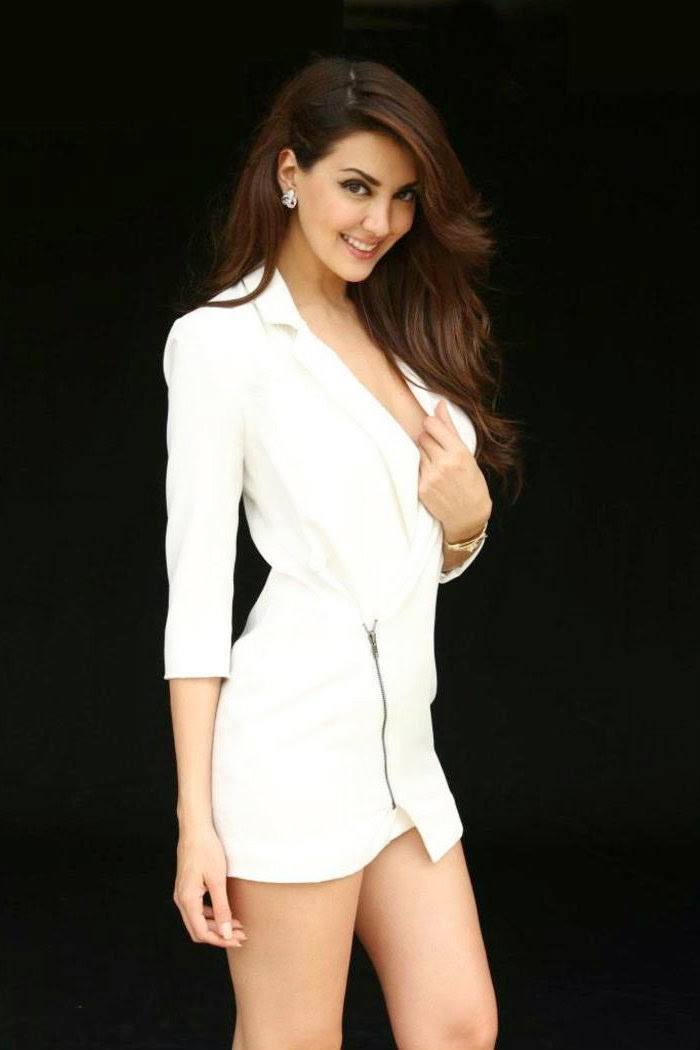 This beauty queen is renowned for being one of the final contestants in the 2006 Miss Universe contest, and later came back to win the Miss International contest the following year.
She's also known for being quite the charmer – an amazing personality coupled with one of the finest bodies any beauty pageant has to offer.
She's totally deserving of all the praise that came her way. I could just stare into those sultry eyes forever.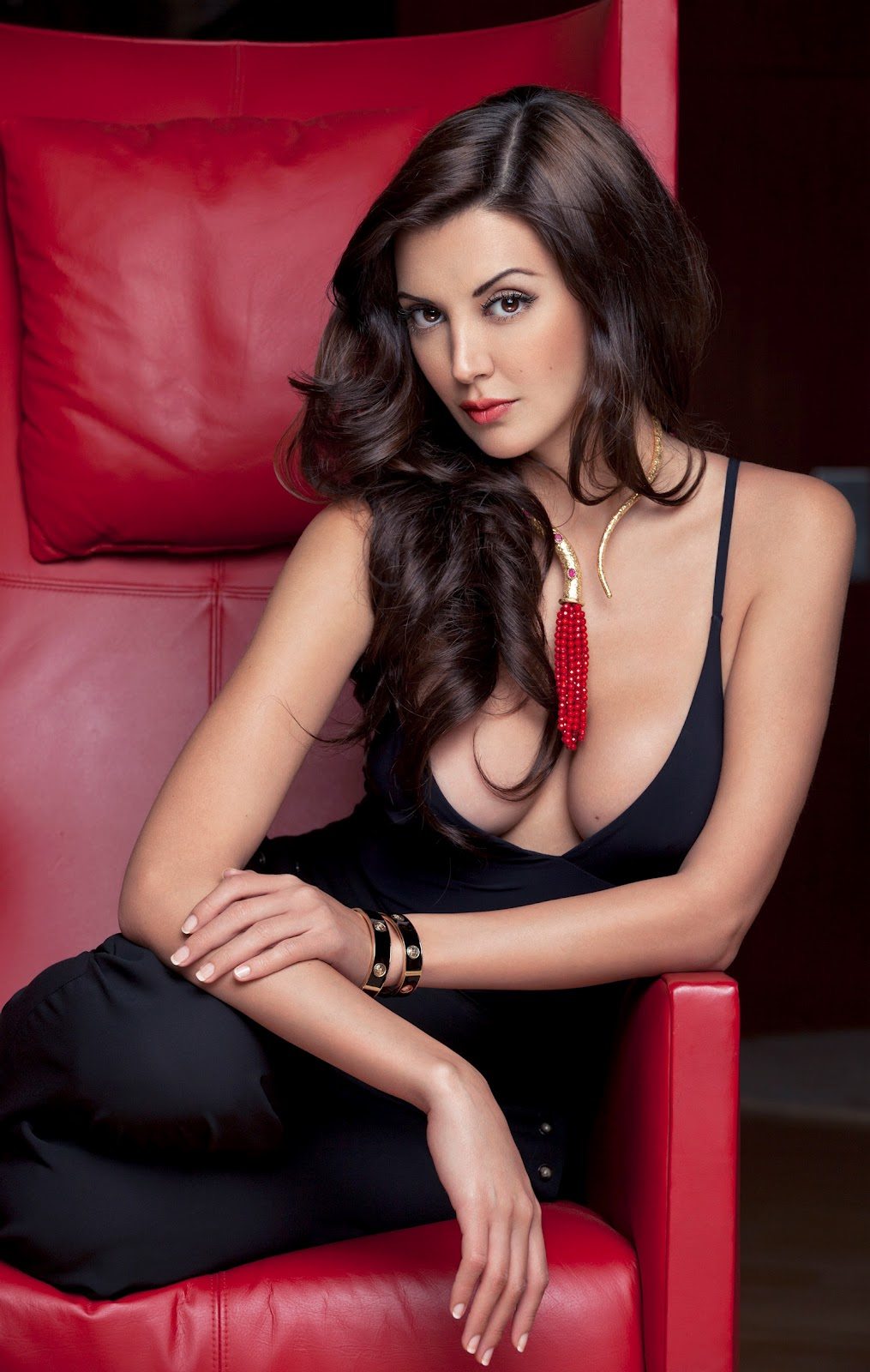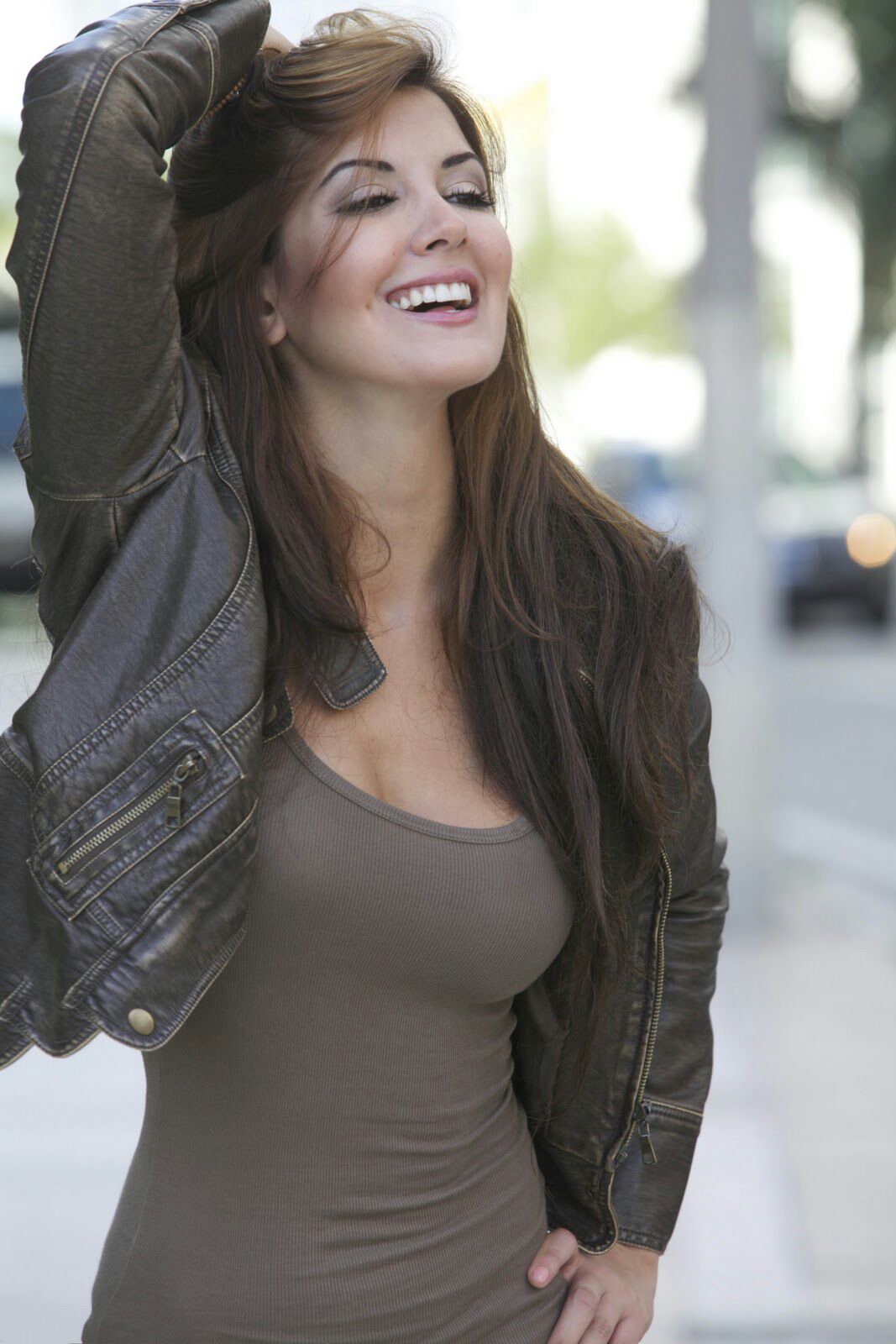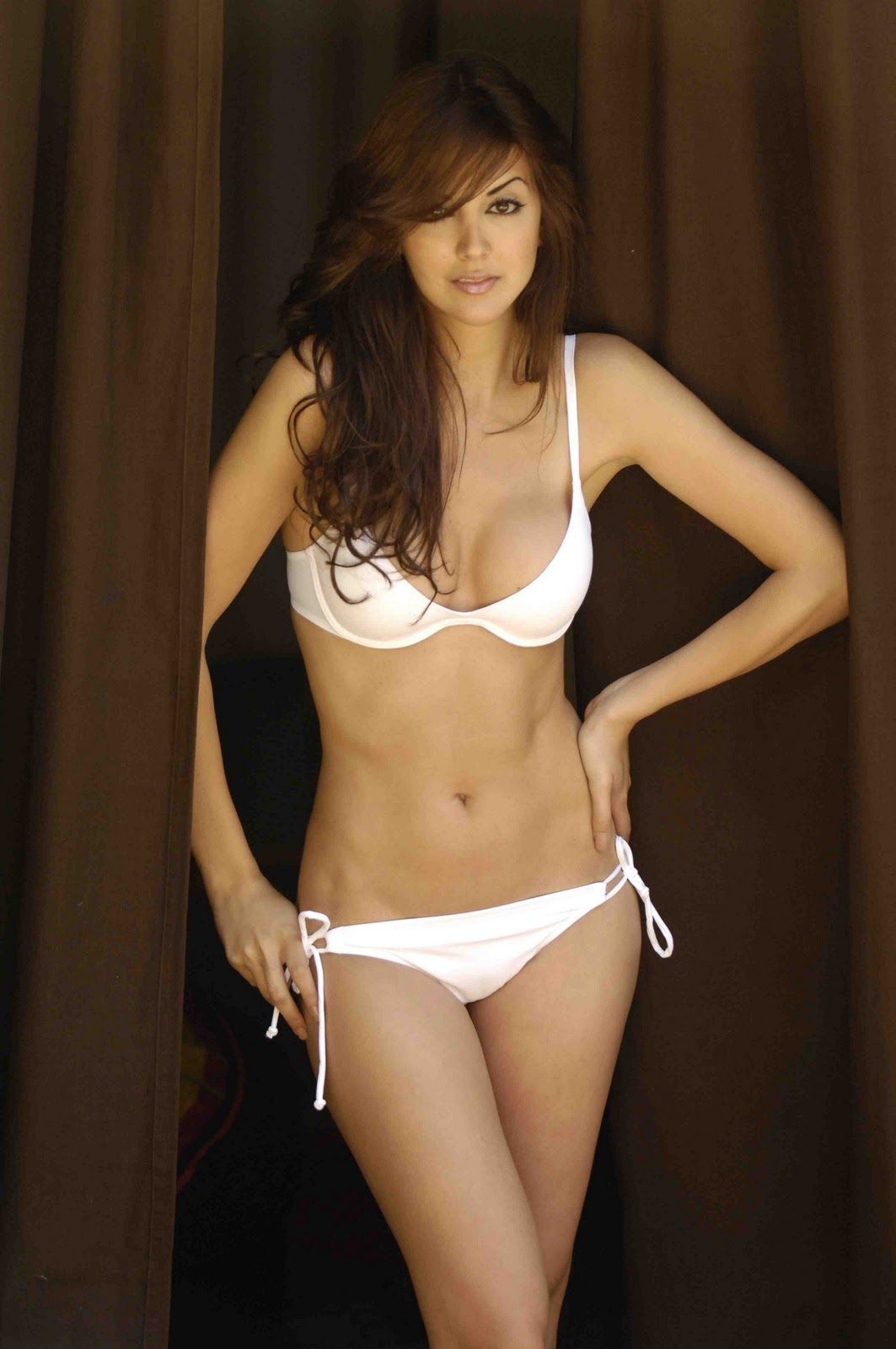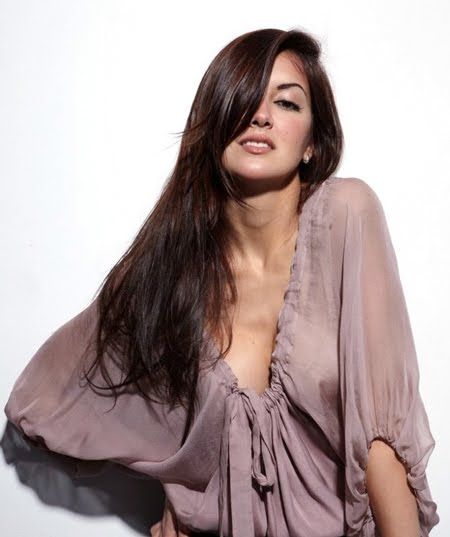 15. Altaír Jarabo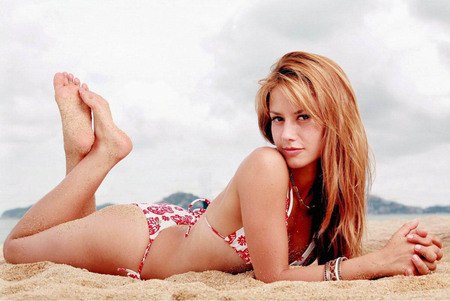 Telenovelas just wouldn't be the same without that one woman who's always up to no good – trying to steal the main character's husband or plotting her downfall in some other ludicrous way.
Altair is one of the few people who have actively taken up such roles during their careers, starring in shows like Código Postal, Al Diablo con fantastic photograph of the super hot Martha Higaredalos Guapos, and En Nombre del Amor.
With that hypnotic smile and impossibly perfect hair, it should be no wonder she was often successful. And no surprise she made our top 20 list of beautiful women from Mexico.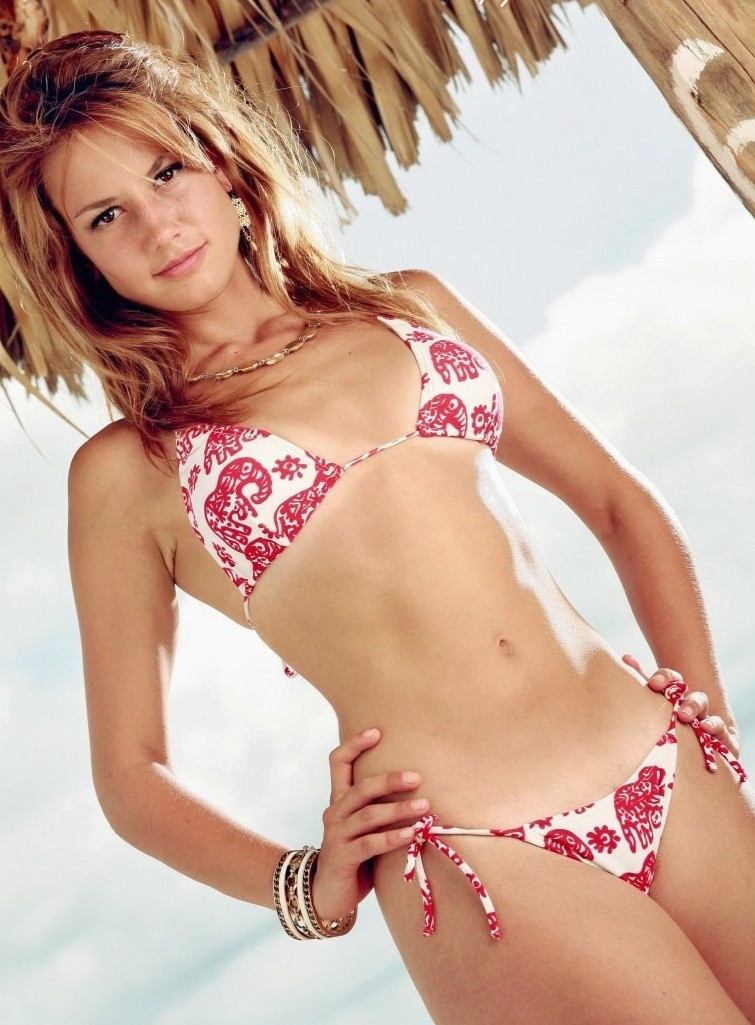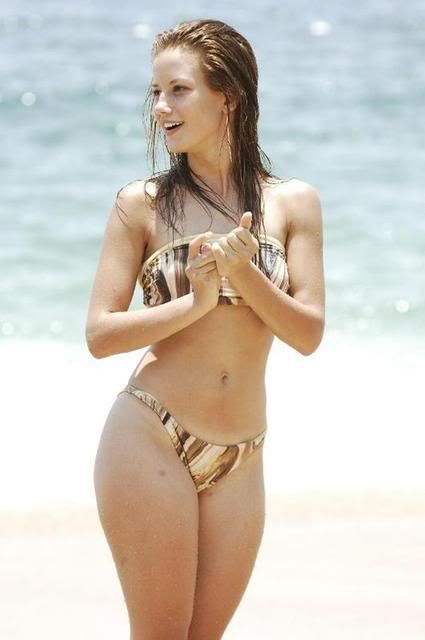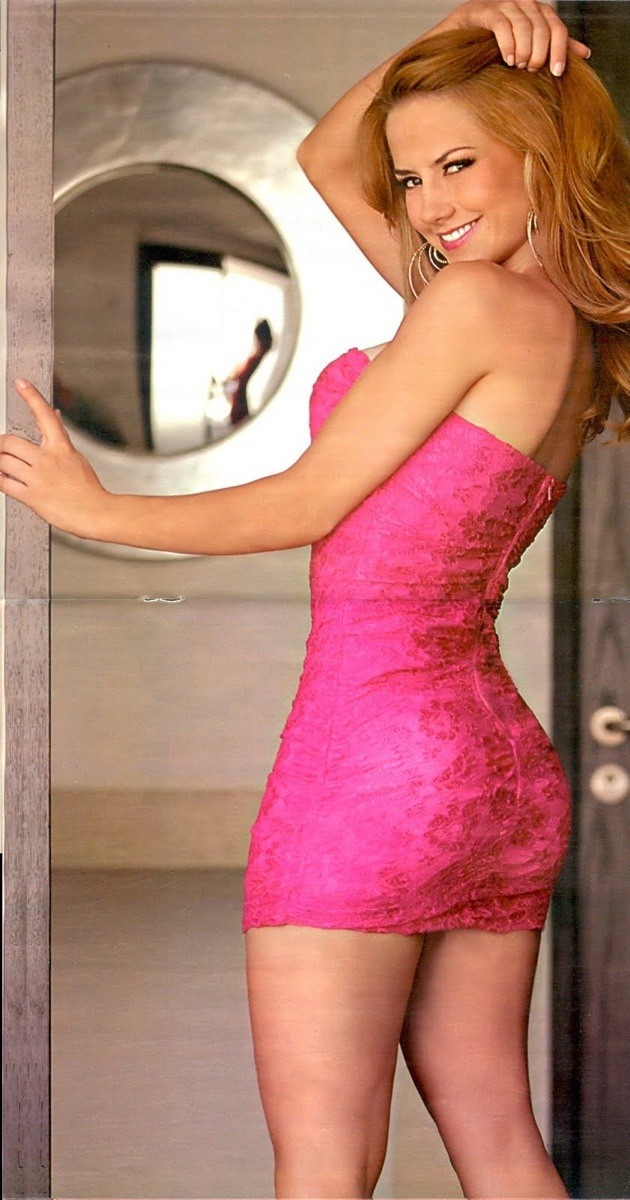 16. Paulina Rubio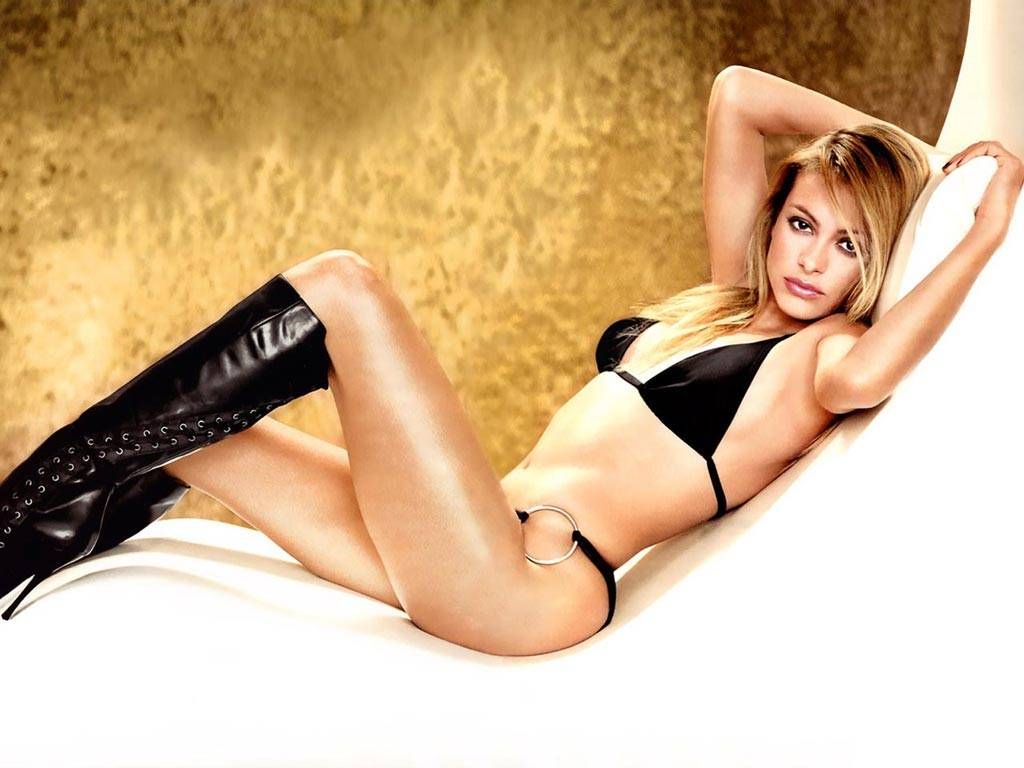 She's also another household name that needs no introduction. Her claim to fame was together with a group called Timbiriche before she finally went solo.
Having reached the Billboard Latin Pop Top 100 with every single one of her albums, she is one of the most successful Latino singers of all time. She's also been ranked one of the 25 Sexiest Pop Divas by E! Entertainment and is currently one of the most influential celebrities in the world.
Aside from the sexy persona and the music, there's a lot more to love about this diva – from humanitarian work in fighting AIDS to her talented dancing feats.
If you want to see here on your phone or PC every day, you can check out some of the popular fan-made wallpapers of Paulina Rubio.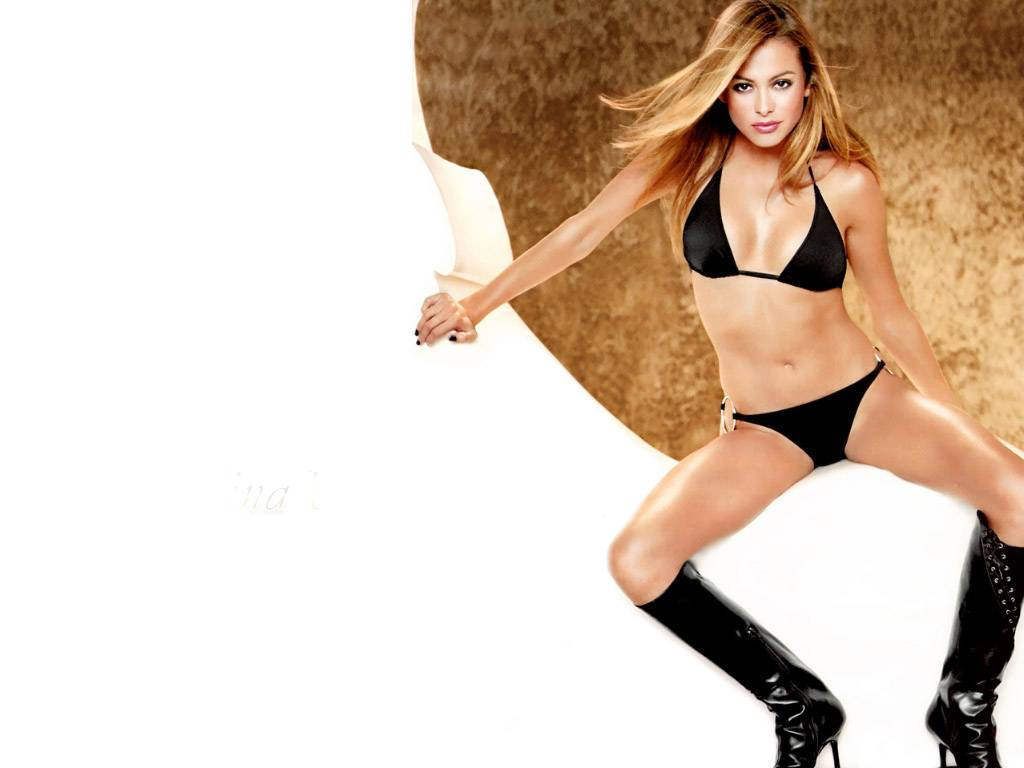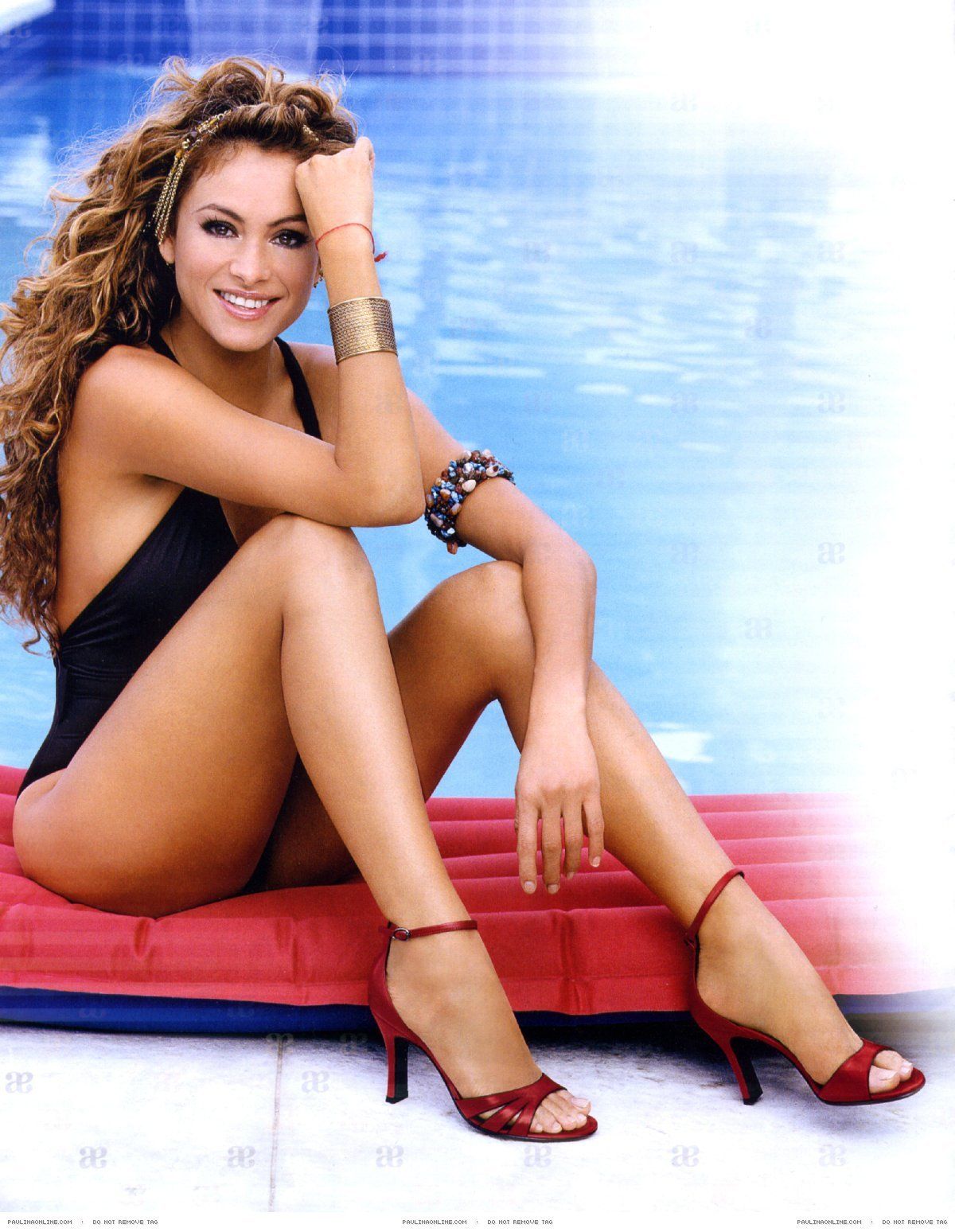 17. Claudia Lizaldi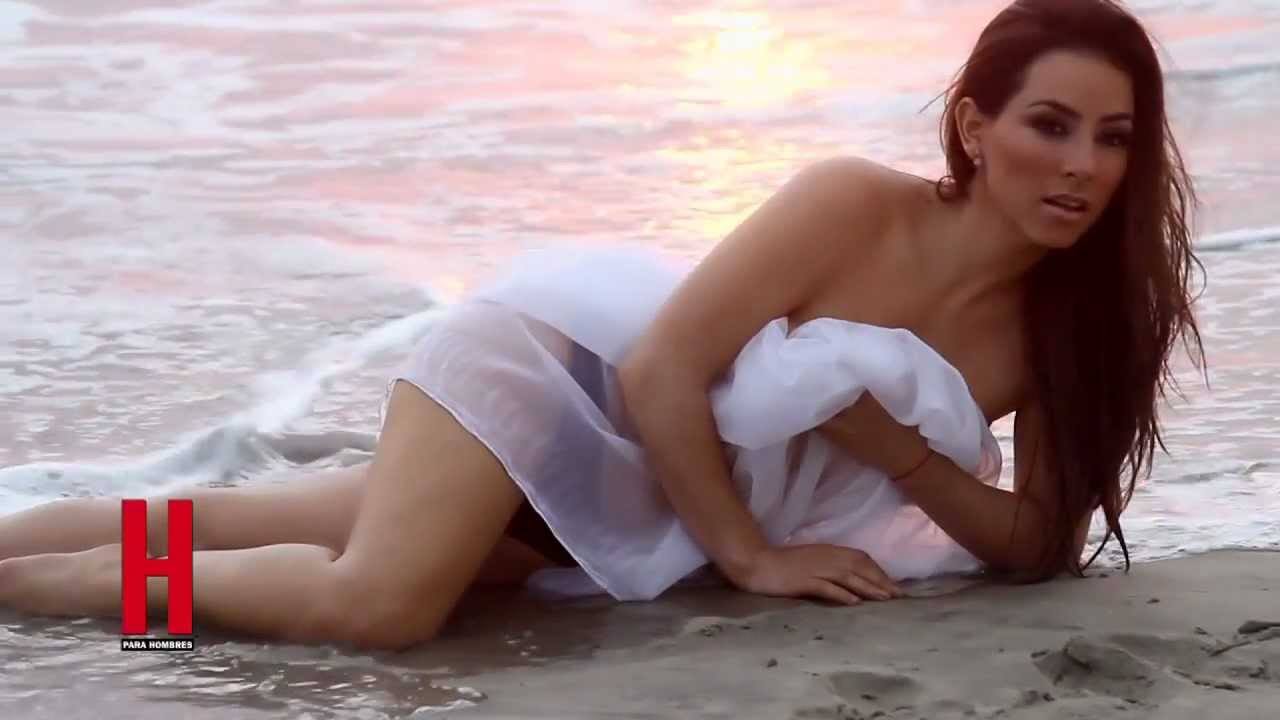 This sexy diva started out her career as a TV host and went on to become an award-winning actor with Big Brother VIP.
She placed second behind Eduardo Videgaray. She continued to work in the television industry working for Nuestra Casa and hosts Fútbol Fantástico.
She started off her modelling career well into her post-TV fame, working for several firms in Mexico before she settled for a TV career once again. And it doesn't hurt that she looks crazy sexy dripping wet.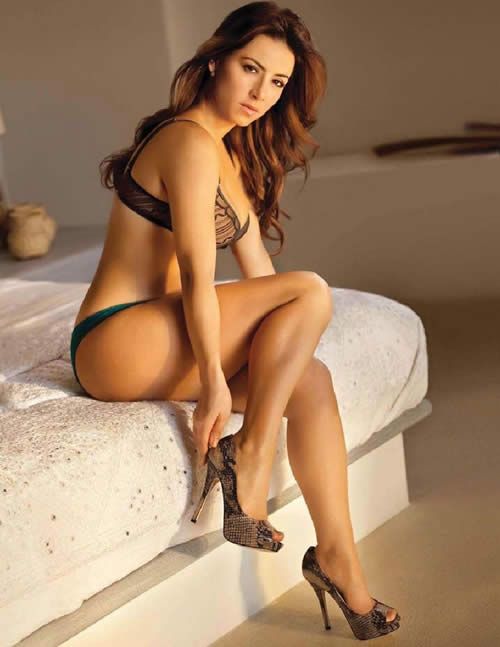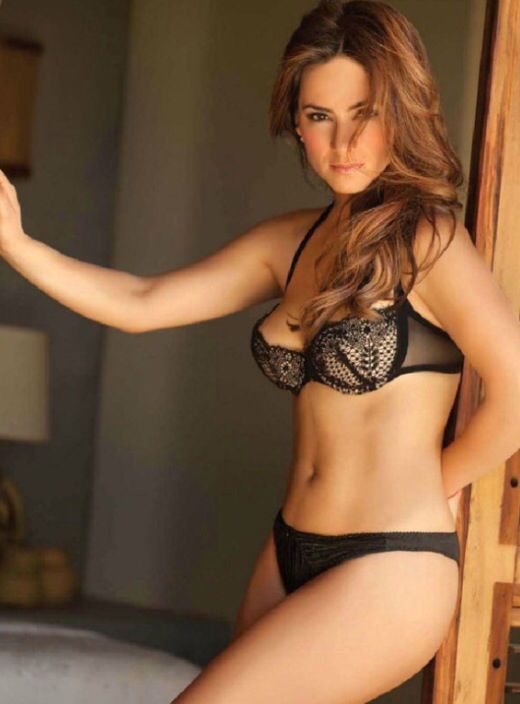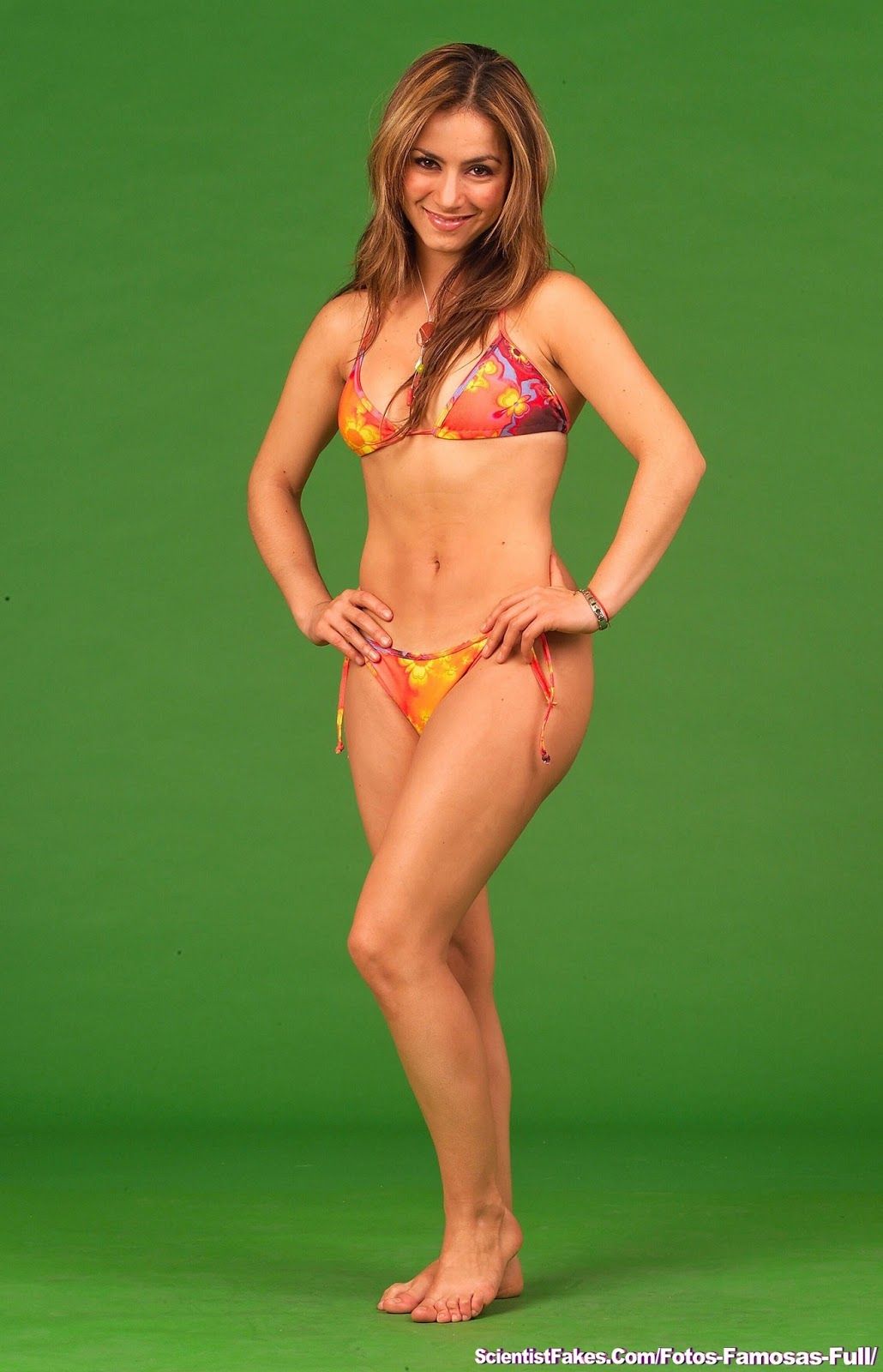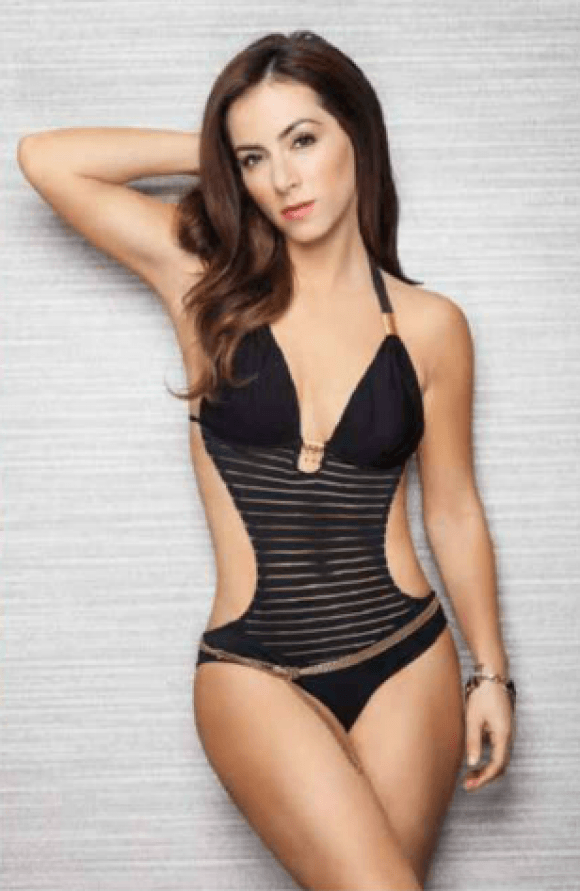 18. Ninel Conde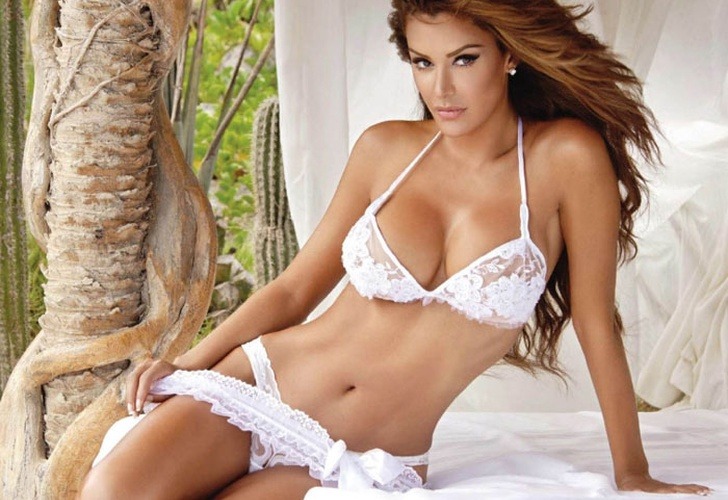 Ninel Conde is a Mexican actress whose best known roles are once alongside Maite Perroni in Rebelde and Mar De Amor. She's also a singer like her fellow actress, debuting in 2003 when she debut alongside Jose Manuel Figueroa.
She was so impressive that the song was nominated for a grammy the following year. The year would prove to be an eventful one, too, as she got onto Big Brother VIP and was nominated for Best Lead Actress for her 2006 role in Rebelde.
One of her favorite pastimes is hanging out at the beach, which affords prying paparazzi interesting glances at Ninel's amazing beach-perfect body.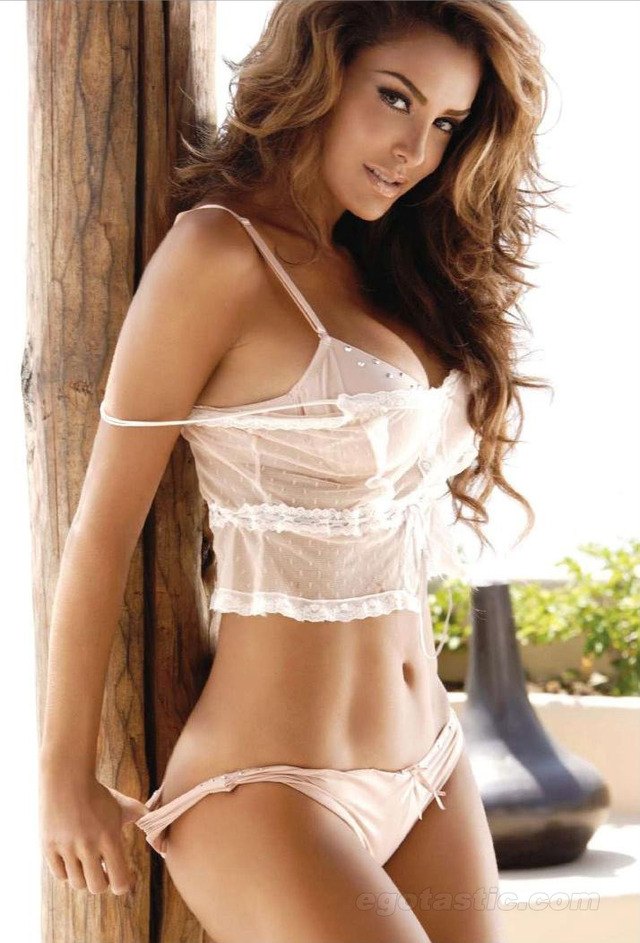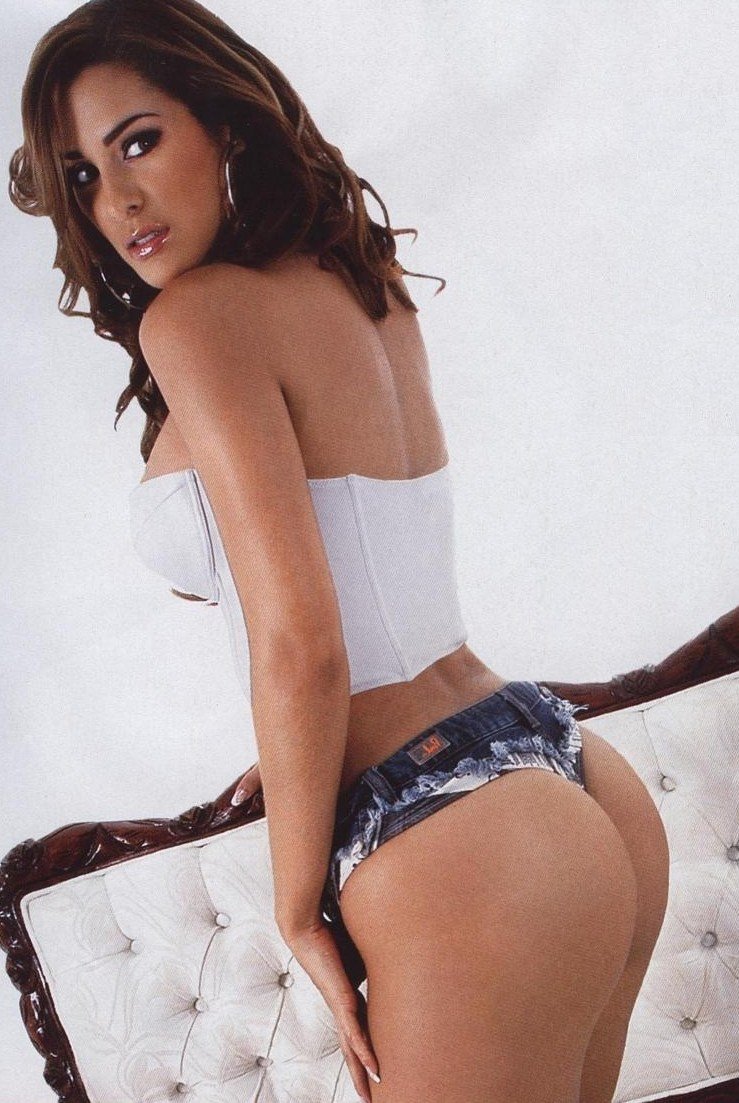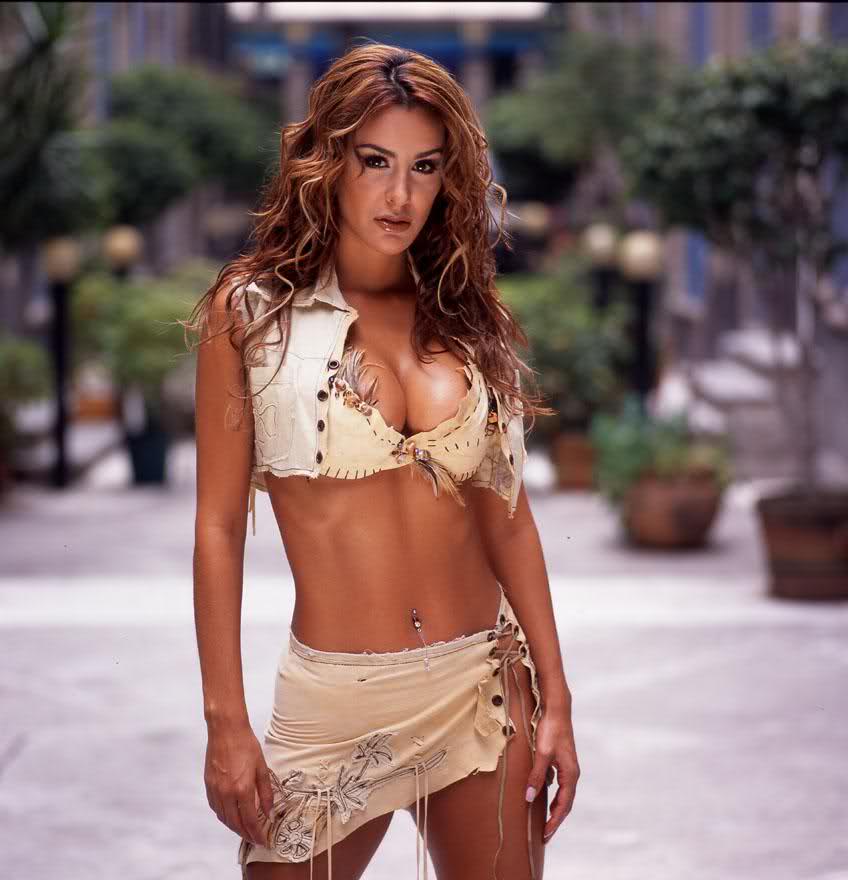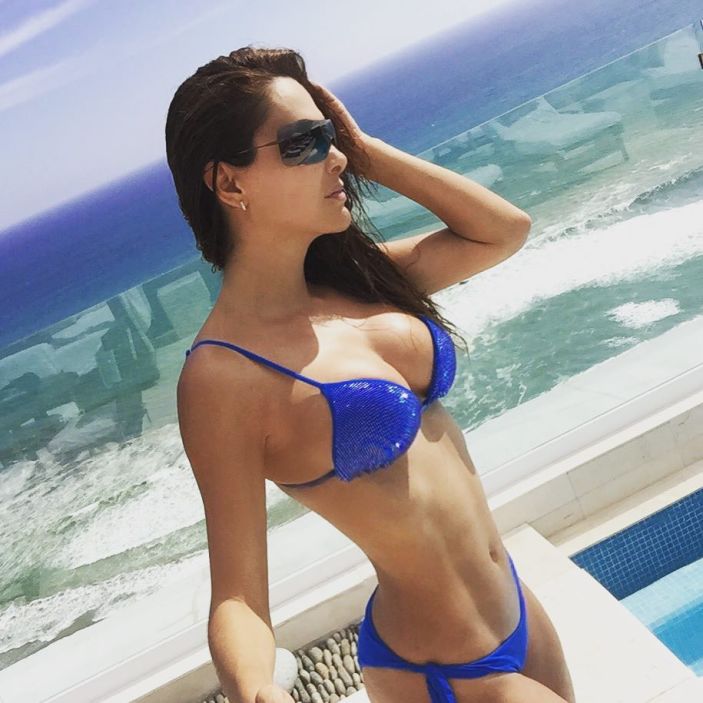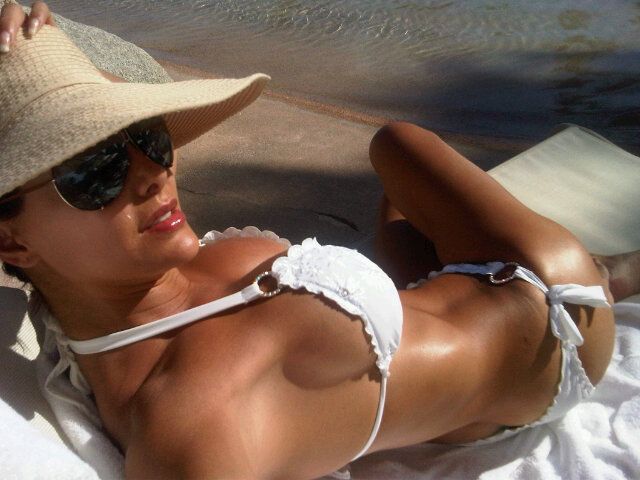 19. Maite Perroni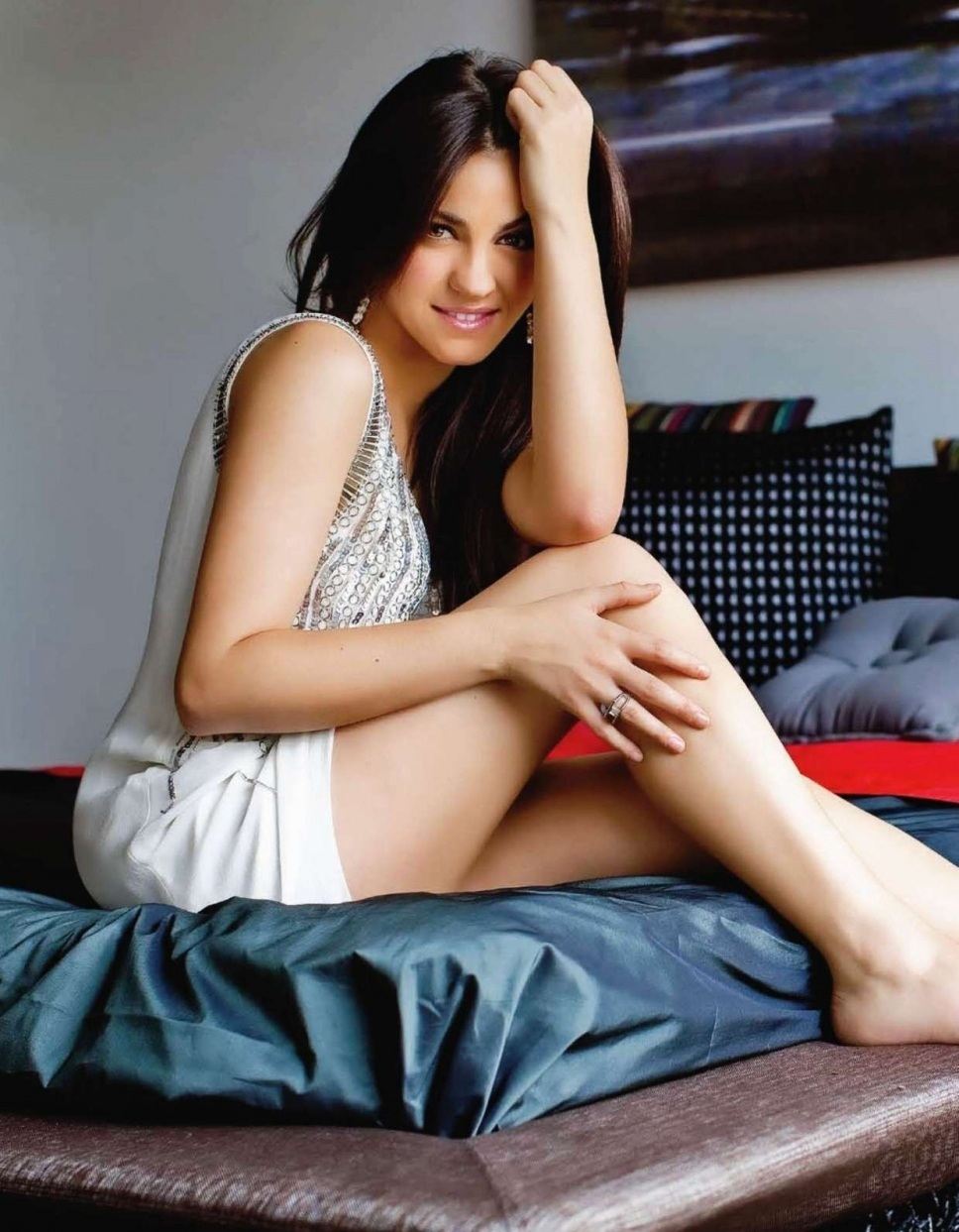 She's one of the few people on this list known for a lot more than a pretty face and a body that turns heads at every corner. She's an actress and singer who started off with shows like Rebelde and Cuidado con el ángel.
Her latest TV appearance has been a lead role in Papá a Toda Madre going into 2018. Aside from which, she also signed a music contract with Warner Music Group after being nominated for a Latin Pop grammy in 2016.
But the Billboard charts, which she's peaked at #9, by the way, aren't the only one's she's been on. People en Español has ranked her as one of the most beautiful women in the world from 8 years running (2008 – 2016).
She's the embodiment of amazing talent with great looks. You can find a more pics of this beautiful Mexican on Pinterest.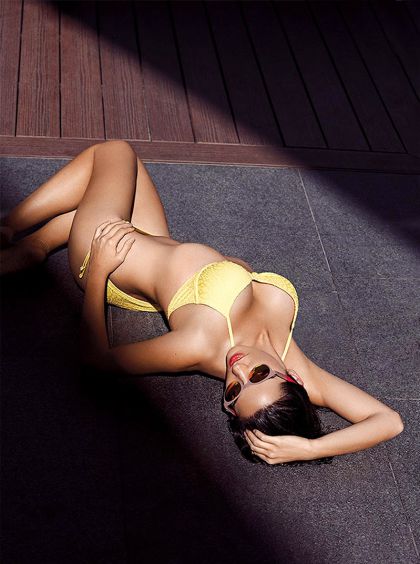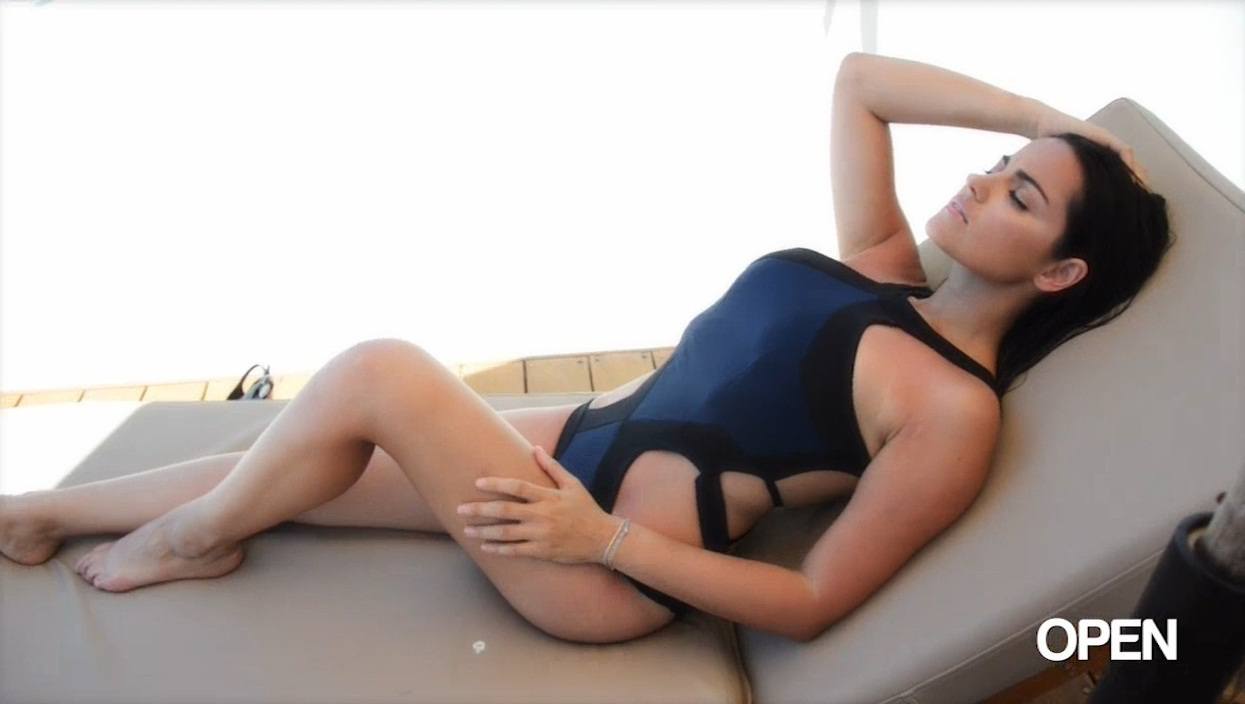 20. Gaby Ramirez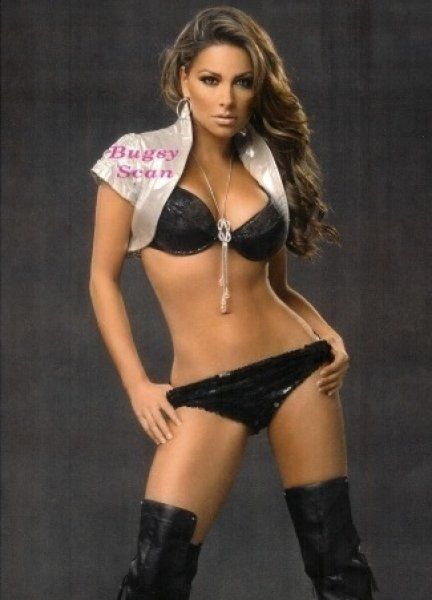 Gaby Ramirez is highly acclaimed for her work in TV shows like A que no Puedes and "TV de noche." She knows how to take the role of the character and make it seem like she was born to play the part.
Then again, a great part of her life has been devoted to being in front of the camera at almost every moment of her life. It takes a lot of skill to be loved by the camera as much as it does her. Somehow, all her perfect angles – flawless curves (as you can in these photos) and all, are always captured.
If ever someone was born photogenic, it's this wonderfully immodest girl from Mexico. You can find more (much more) of Gaby on Pinterest.