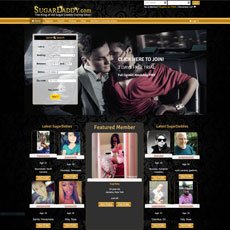 Website: Sugardaddy.com
Some people believe that being a nice person is more than enough for a potential partner to find you attractive, or to consider you as an ideal partner to have in their life.
The problem with this type of thinking is that it dismisses the complex nature of human relationships, and that we're driven by deeper desires and ideals than many of us are willing to admit in public.
If you're willing to accept a relationship based on nothing more than personality then that's entirely your choice. For many others though they find ambition and success to be just as important in finding a person attractive as their personality. Doesn't that make them a bit of a "Shallow Hal" – after all they're looking for very material qualities in what's meant to be a romantic situation.
Well, it's tough to truly enjoy a relationship when either you or your partner is struggling financially. It really doesn't matter how compatible you are with each other, the fact remains that finances are the number one cause of arguments between couples. And the worse your finances get, the worse those arguments get.
If you don't want to settle for less in a relationship than you feel you actually deserve, then you owe it to yourself to check out SugarDaddy.com.
How it Works
The focus of SugarDaddy.com should be evident from the name of the site – it's about wealthy men looking for attractive women who want to be taken care of financially.
Now, that's not to say that the site is a late-comer to the "sugar daddy" dating scene because it's been online since 2002, making it the very first dating site of its type. It's also one of the most imitated websites online because it created the concept of "millionaire dating".
Online dating can be frustrating at the very best of times, because you're left to tiptoe through a minefield of dating profiles, ones where people will openly lie about their looks, their age, their income, and just about any other aspect of their life they don't want you to know the truth about.
An honest online dating experience shouldn't involve any of that, and that's exactly what SugarDaddy.com offers.
The men using the site are wealthy, and looking for companionship. The women using the site are looking for a man to take care of their financial needs. Both people know exactly what they want from the partner they find here, so there are no unpleasant surprises to be had.
Signing up only takes a few minutes, and after that you'll need to complete a basic profile, upload a photo, and just wait for the verification process to complete.
Although the site is focused on providing a great experience for "Sugar Daddies", you do also have the option of making yourself open to any type of relationship, including one based solely on the idea of love and romance. There's lots of scope here.
A free account allows you to browse the profiles of other members, but unless you opt for a paid membership you won't get access to private emails, instant messaging, the forums or lots of other useful features. We discuss pricing towards the end of this review.
One huge perk of using SugarDaddy.com is they have a dedicated customer service team, with offices in both the United States and United Kingdom. If you have an issue with your account you can actually call a real, live human being to have your questions answered.
The Members
Any man who wants to remain a member of the site needs to earn at least US$100,000 per year, although more is always better. Most of the women there are looking for truly wealthy men, so don't forget you might be competing against hundreds of millionaires, and several billionaires, too.
There are also some geographical restrictions to membership – you must be a resident of the United States, Canada, the United Kingdom or Australia at the present time.
SugarDaddy.com has said they're looking at expanding their membership to other counties, but some countries will always be blacklisted for political and security reasons.
One thing to be aware of from a "sugar baby" perspective is that a high percentage of men on SugarDaddy.com are looking for more of a freelance girlfriend experience, rather than paying women a monthly allowance to maintain their lifestyle.
There are plenty of guys on the site into offering monthly allowances, but not as many as you might find elsewhere.
By the way, a freelance girlfriend is somebody who's expected to accompany their "sugar daddy" on holidays, to formal occasions and on business trips, with lots of expenses-paid trips around the world as part of that.
The site has several million members, but each of these members is unique and verified. You've probably noticed by now that certain dating websites all seem to have the exact same members, even though that seems impossible. The reason that happens is because some dating sites will quite happily sell their customer database to anyone with enough money to pay for it.
The Design
From a user experience point of view the site definitely needs an overhaul. The dark background is a poor choice, and it's sloppy from a design point of view. There was an ongoing issue with profile pictures stretched in the wrong dimensions, warping them, but that appears to have been fixed.
What is consistent with any of the "millionaire dating" sites is that they don't try to impress people with fancy web design tricks. The people using this site have very little free time to appreciate your latest WC3 web-compliant wonder, so it makes sense to keep the interface simple.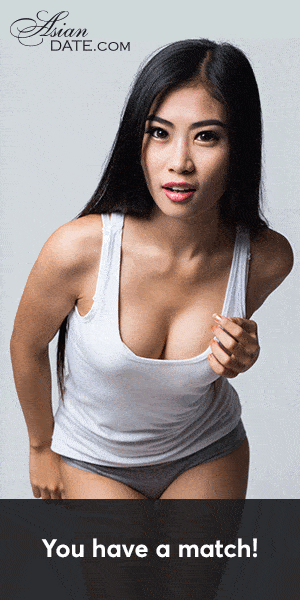 With that being said it would be nice to see the overall site design and layout modernized and brought kicking into the second decade of the new Millennium. This includes one key aspect we're going to discuss in the next section of our review, and the fact that there's no app for iOS or Android devices. This is a big omission considering the future of online dating appears to be on mobile devices.
Security
You don't need to verify your income to be a member of SugarDaddy.com, which is a different experience to most other sites of this type. You also don't need to disclose any personal information about yourself, and member profiles are in full view of anyone who has a free account.
What bothers us here is that there doesn't seem to be any evidence of SugarDaddy.com using any form of encryption to keep messages and emails safe from prying eyes. We'll gladly stand corrected on this if anyone reading our review can prove otherwise.
Pricing
A nice touch is that there's no automatic rebilling, so you choose to be a member when it suits you. Signing up for a free account only takes a few minutes, but if you want to dive straight in with a paid membership then you'll pay $21.99 for 1 month, but you can get a 3-month membership for a little over $40. Basically the longer you sign up for, the deeper the discount you get.
Summary
Nobody wants to date a loser – your goal is to find the person who's most suitable for you, and SugarDaddy.com allows men to find the exact type of woman they're looking for, while also allowing women to find men who can provide them with the lifestyle they deserve.
Life is too short to just endure it and not enjoy some of the finer things it has to offer.
"It's not that we have a short time to live, but that we waste a lot of it."
-Lucius Annaeus Seneca