Brazil is a South American country in which people speak Portuguese, not Spanish. A vast country in size and it's the venue for the Rio Olympics.
This place has everything. Beautiful scenery such as mountains, rivers, beaches and some of the most incredible looking girls in the world.
When you see photos of the Babes of Brazil, you might be forgiven to think you died and went to heaven.
If you're a foreign visitor, you are going to have a great choice of women here. They are looking for something a little different, not homegrown.
That's the reason they rank no less than Number One on the list of the "Best Places For Divorced Men to Meet Women".
Your biggest challenge is to walk along the beaches and visit some of the cities and look at beautiful women without getting married to a Brazilian bombshell in a week! We say eye candy, right? Well, being in Brazil is the chocolate factory of girls. Enjoy our top 20!
1. Juliana Martins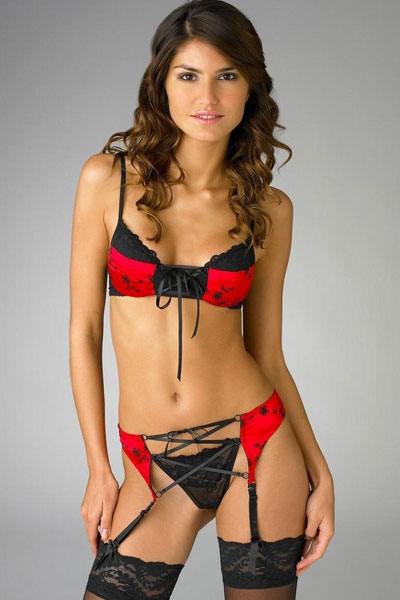 The beautiful Juliana was on TV before she was on the catwalk.
She has been compared to Cindy Crawford, a huge compliment for Cindy lovers, and was a swimsuit girl for Sports Illustrated.
She has that willowy look and is the right height for modeling.
Her fame enabled her to travel around the world and now, at 32 years of age, she is still as beautiful as she was at 18.
Do yourself a favor and take a look at these photos.
2. Alessandra Ambrosio
This beautiful young lady knew she wanted to be a model at an early age and when you have the looks like she does, who's going to argue with you?
In her early modeling days, she spent time with the likes of Gisele Bundchen and Adriana Lima, both Super Models and Alessandra was soon to become the same.
Catwalks, magazines and lots of money became the lifestyle of this hot honey and if you get the chance, find some swimsuit photos of her to get your blood boiling.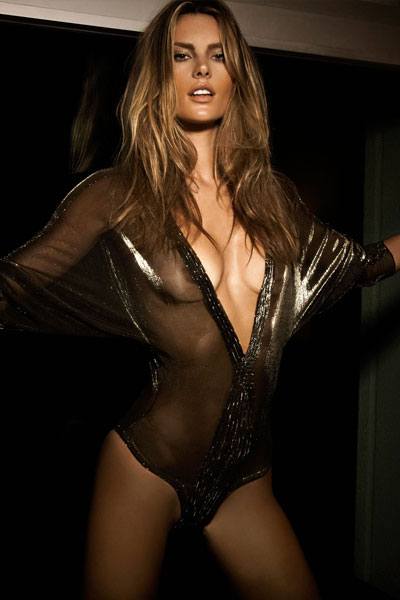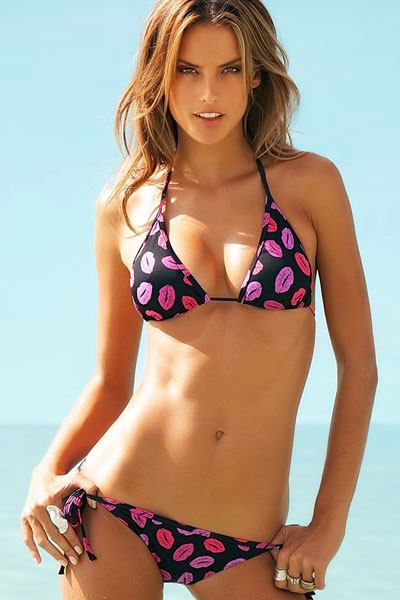 3. Gisele Bundchen
Gisele needs little or no introduction. She has been at the top of the Super Model careers for some time and with a hot body like that plus her professionalism on the job, she was destined for success.
Born in 1980 she was just 16 years old when she debuted on the catwalks of New York during their Fashion Week.
She has been on the cover of many fashion and celebrity magazines, and that's simply because she is one hot looking, sexy woman.
She is the richest supermodel in the world, and if you look at these photos, you will have to agree she is one of the hottest.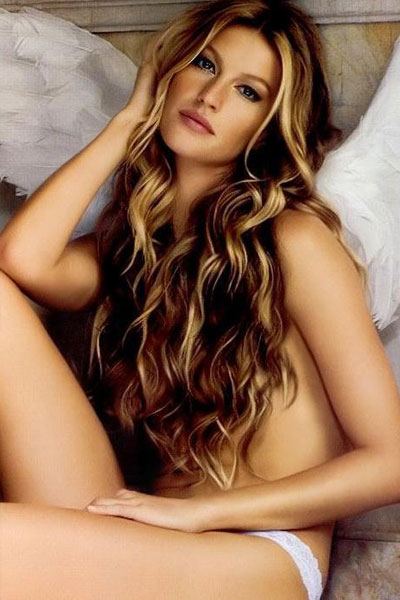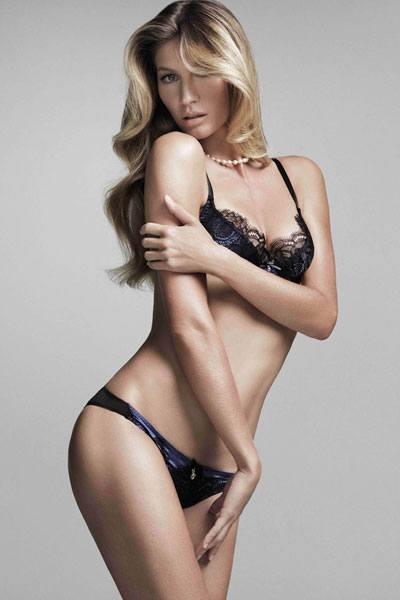 4. Izabel Goulart
When you've heard that a model has been doing fashion shoots and modeling for Victoria's Secret lingerie, there is no doubt that your interest in seeing photos of her has been piqued.
She gained fame when she paraded onto the catwalk dressed as an angel, but there's no doubt, male onlookers probably thought they were in heaven anyway.
If you want a taste of heaven, here's a photo of Izabel in an itsy witsy teeny weeny bikini. Enjoy.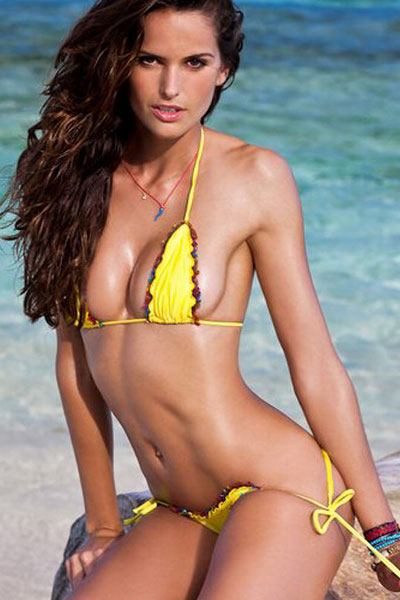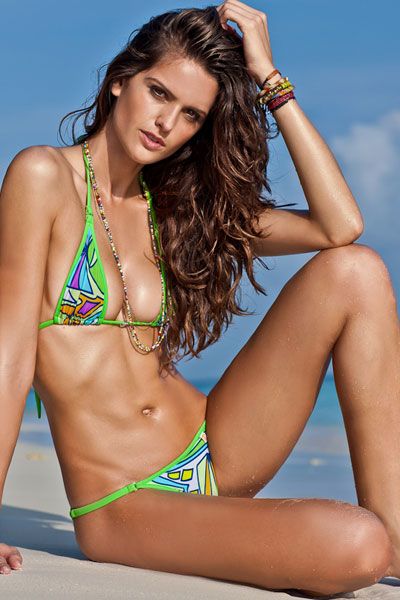 5. Camila Alves
Not only is Camila 34 years of age, but she has 3 children AND still looks so hot and sexy. Supermodel and super mum. It shows that her husband has a splendid taste and is a lucky man.
She started her career at the age of 19, like many models who are 'discovered' so young. She co-hosted a TV show and was a co-founder of an organic frozen baby food company called Yummy Spoonfuls. These women are beautiful and smart.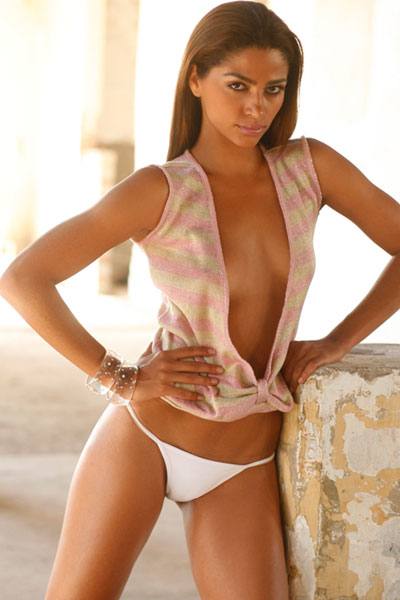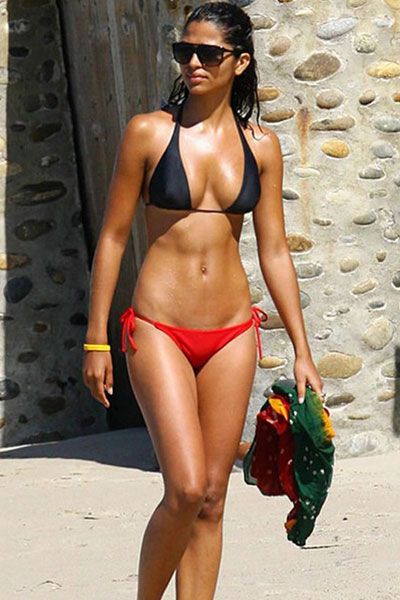 6. Ana Beatriz Barros
Born in 1982, Ana is a Brazilian model who came from a small town but moved to Rio during her childhood.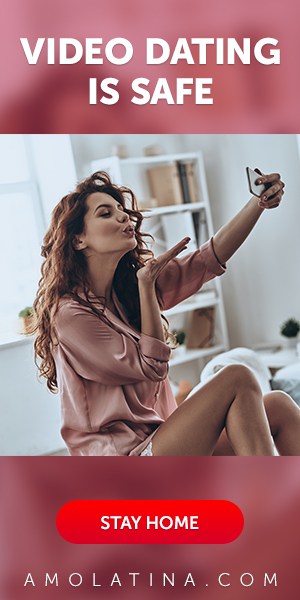 She was discovered when she was walking along the beach with her older sister who is also a model now. Shockingly, she entered the Elite Model competition at age 14 and won!
Ana has since cemented her place amongst the hot, sexy supermodels of the world and has been on the cover of Glamour, Vogue, Marie Claire and a host of others.
She has graced the pages of Sports Illustrated 6 times. That makes her one very sexy woman. Check her out here.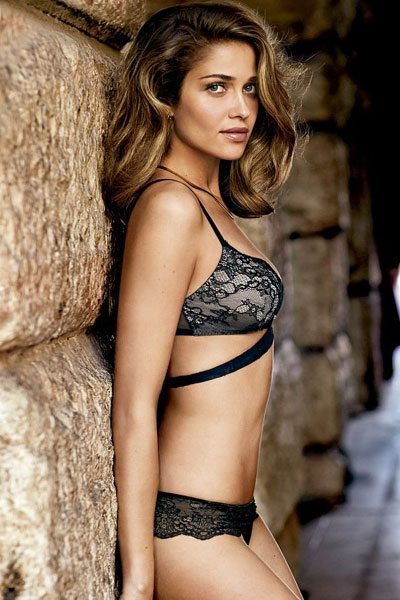 7. Daniela Freitas
Born in Sao Paolo in 1988, Daniela was destined to be the center of attention with her gorgeous looks.
Her cover shots for Elle Croatia and Elle Belgium plus the sexy shot for Max Italy show you where those beautiful eyes and hot body can eventually take you in life.
We love pretty things, and Daniela is all that and more. She describes herself as the queen of sex, drugs and rock and roll.
She hasn't done any catwalk modeling as yet, but her cover pictures and advertisements keep her in the public eye. She's worth a look.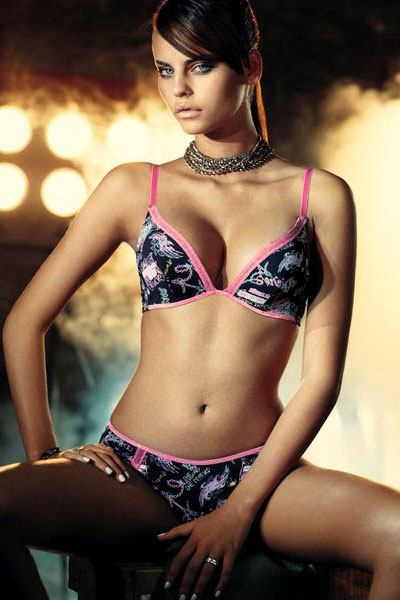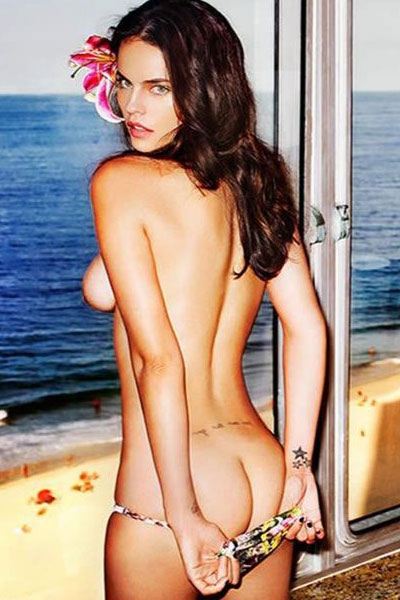 8. Cintia Dicker
Cintia is a Brazilian model of German descent and was born in 1986. Some girls hate their freckles, but Cintia successfully displayed them to give her that little girl look.
Fashion advertisements and fashion shows and the cover of fashion magazines have been her claim to fame over the years. She is a supermodel and like her model friends, she is super beautiful and super hot.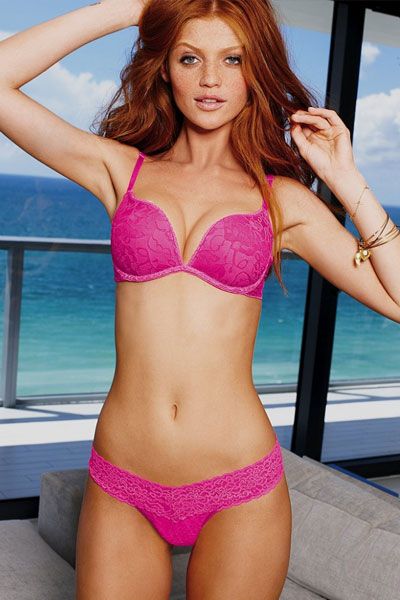 9. Isabeli Fontana
This beautiful young lady is known as one of Brazil's top supermodels. How can one country have so many beautiful women?
Born in 1984, she has already appeared in Victoria's Secret catalogs and did so in 1999 at the age of 16.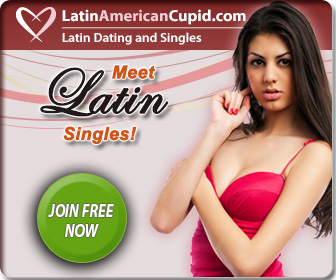 As she was under the age of 18, this was a controversial move, but beautiful models and the world of fashion revolves around rumors and controversy anyway.
For a complete turn on and to help you pass the time, here're some great photos of Isabeli.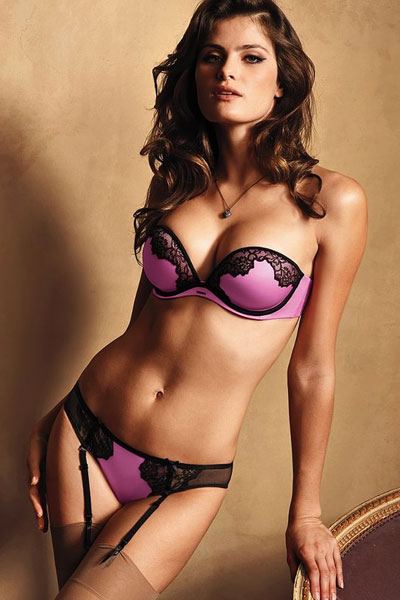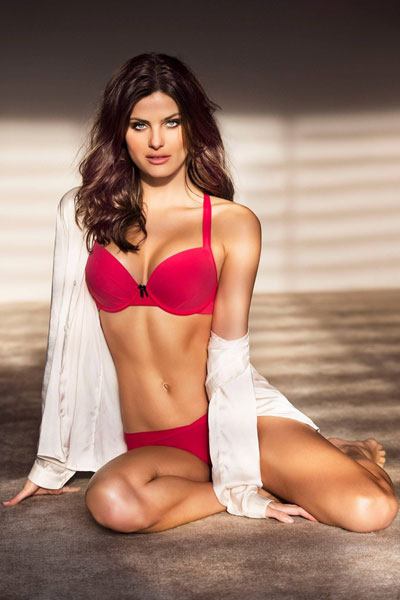 10. Raquel Zimmermann
Another Brazilian model of German descent, Raquel has done all those things you would expect of a sexy supermodel.
She has appeared for Victoria's Secrets on the catwalk and in their catalog, appeared in Vogue magazine and modeled for Calvin Klein and Chanel to name a couple.
To call her hot and sexy is probably an understatement but not bad for a start. She initially wanted to become an architect but being photographed in various stages of undress paid a lot better.
If you want to see what this beautiful girl's body looks like, then click here.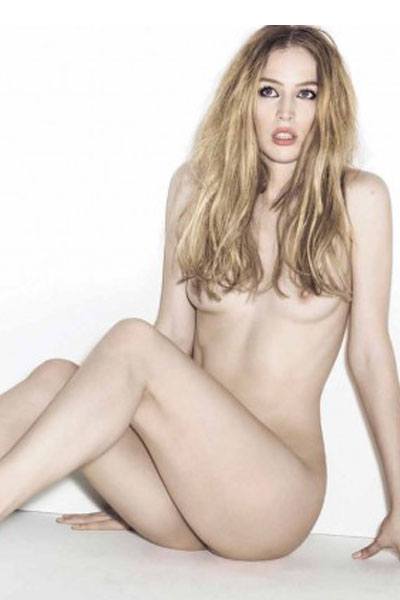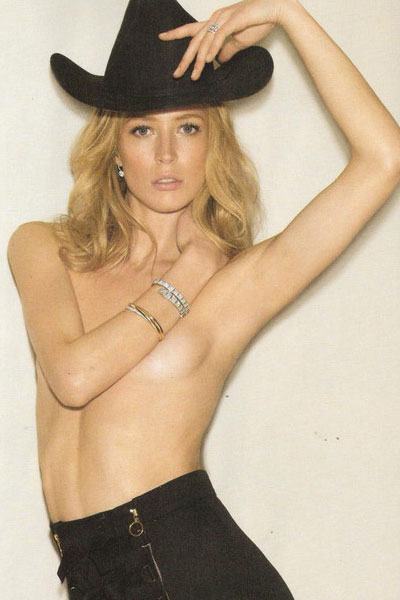 11. Jeisa Chiminazzo
Jeisa was born in 1985 and her career as a supermodel now sees her residing in New York.
She was also discovered at an early age, 13, and in 1999 appeared in the Italian edition of Elle and Marie Claire.
She has been on the covers of Vogue in a number of countries. If you want to see this very desirable young woman in yellow lingerie or black undies, then here's a few pictures to ogle at for a while.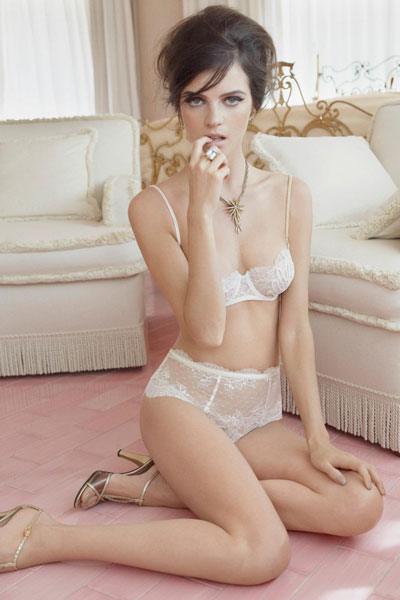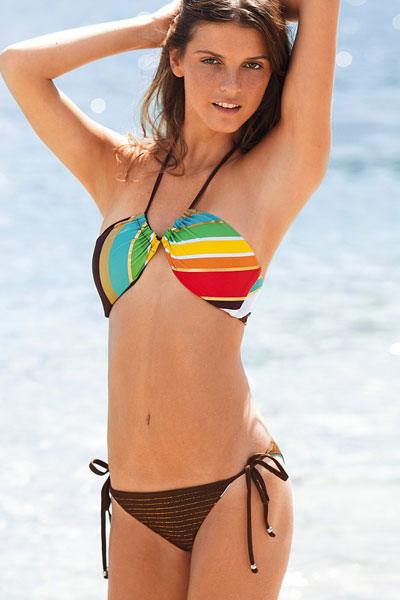 12. Adriana Lima
The beautiful and sexy Adriana was born in 1981 and is still in high demand at fashion shows and for magazine shoots.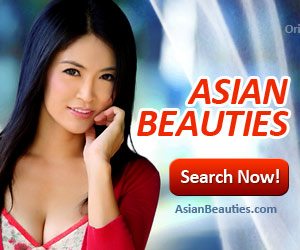 She has been a famous Victoria's Secret Angel since 2000 and represented Maybelline Cosmetics for 6 years.
Adriana came second in Ford's Supermodel of the World Competition and at age 15 won Supermodel of Brazil the year before.
All these suggest that she is one very hot and sexy woman. These photos should remove any doubt from your mind as to just how beautiful Adriana is.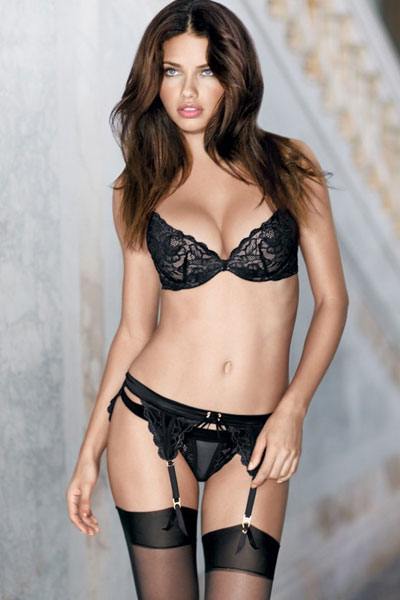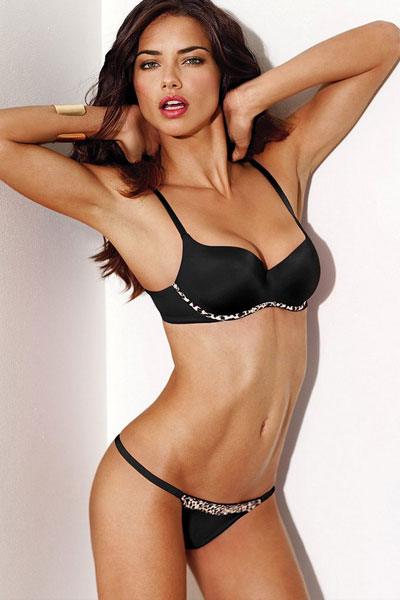 13. Paola Oliveira
This very lovely and incredibly sexy woman doesn't mind showing off her body.
Whether it's in a pictorial for a fashion magazine or wearing a very revealing costume for Rio's Carnivale.
Her philosophy seems to be if you've got it, then flaunt it, and with a body like hers, that makes all red-blooded guys pretty happy.
Paola, her full name Caroline Paola Oliveira Da Silva, was born in 1982, and she is an actress on both film and television.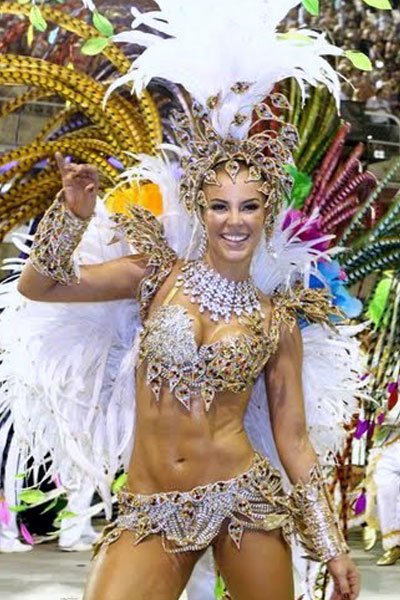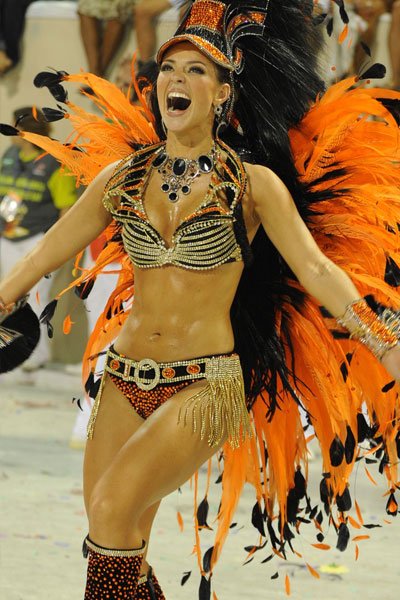 14. Lais de Leon
While not quite as famous as others that are presented in this article, Lais is by no means less beautiful or sexy than the others. She has become a fitness and glamour model and now resides in the USA.
She was born in Brazil in 1987 and is one of the top fitness models in the world. If you look at her photos, you would have to admit to her having the most amazing and sexy tummy you will ever see on a female.
Check her out here and if nothing else, she might be a motivation for you to keep fit.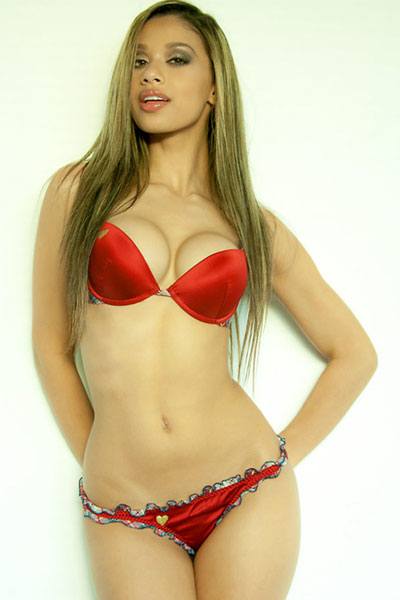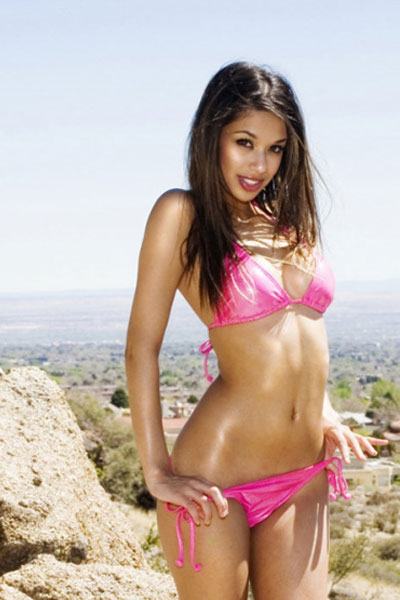 15. Ana Carolina da Fonseca
Ana was born in 1978 so in a manner of speaking, she is getting 'up there' when you consider her age. But with age comes a serenity of beauty.
Confident in her own looks from which she has made a living, she still rocks your socks when you see recent photos of this stunning woman.
She is classified as an American-Brazilian actress, model, and television personality. When you talk 'booty', then this is the girl you must mean.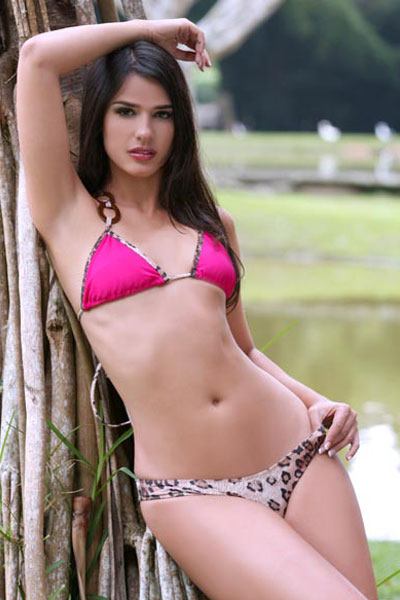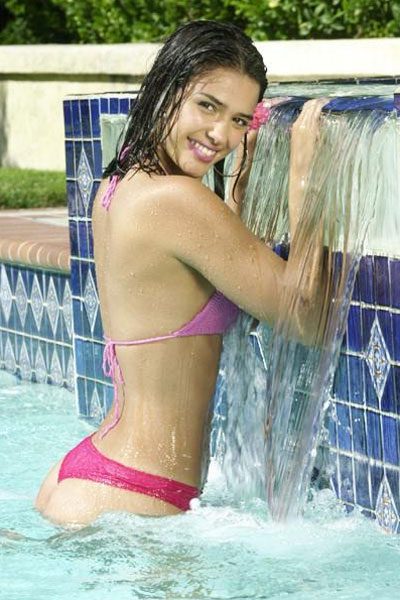 16. Emanuela de Paula
She is best known internationally for her appearances in Victoria's Secret fashion shows. If a girl gets a gig on that show, then you can be assured that she is one lovely, sexy and hot woman.
It is lingerie you know! Emanuela was born in 1989 in Brazil and now resides in New York.
Like all models, she is tall at 5'9" and her dark skin and flawless complexion added to that super sexy body make her a hit in any fashion show.
If you want to get really excited, take a look at these photos of this babe, but take it easy, okay?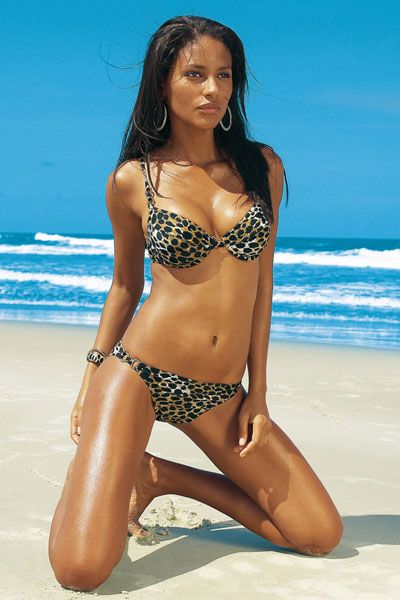 17. Lais Ribeiro
It's a big thing for these girl models to make it as an Angel for Victoria's Secret and Lais achieved that as a 25-year-old in 2015.
She got so excited at the prospect of parading around in lingerie that she shed tears! Lais has a 7-year-old son, so must have been 18 when she became pregnant.
Some women go downhill after having a kid, but supermodels like this darling seem to flourish and take it as a challenge to get back into top shape so they can continue their careers on the catwalk. She is certainly an exotic looking beauty.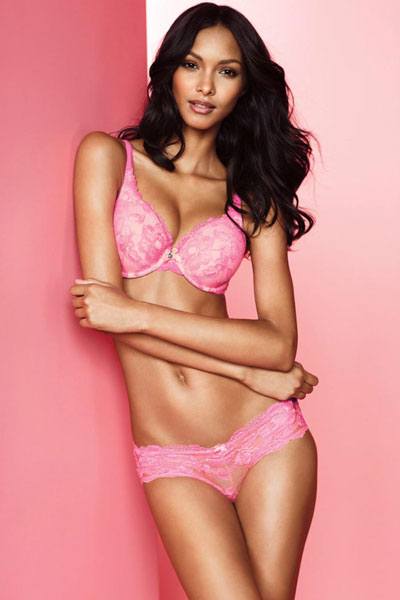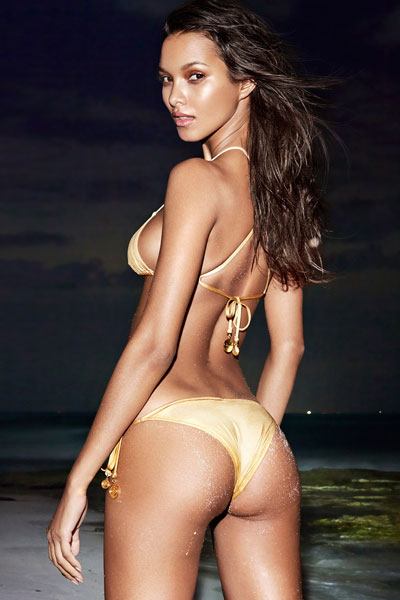 18. Fabiana Tambosi
Another Brazilian supermodel, but what do you expect from this country? The women there are almost without comparison.
Fabiana was born in 1982, and she is a cosmetics model who worked for Elizabeth Arden for a few years.
She has appeared on the cover of Cosmopolitan, Vogue, Elle and advertised for much different fashion and cosmetic companies.
If you want to see just how hot and sexy this young lady is, here's a few photos to brighten up your day.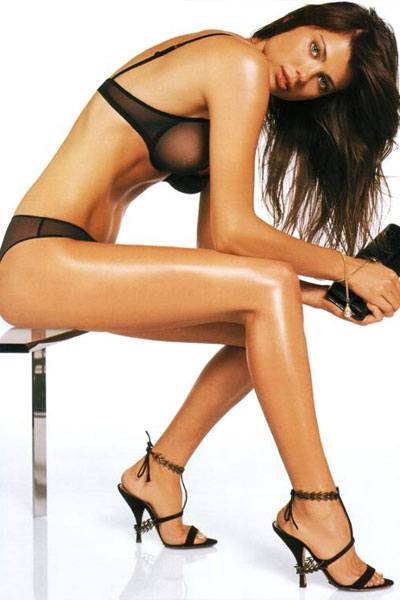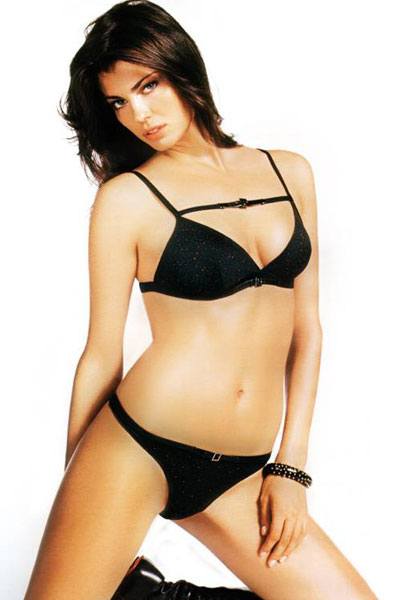 19. Rafaela Zanella
This brilliant and beautiful woman has a degree in Dermatology and Ambulatory Surgery. Tall, leggy, sexy, hot and smart make her a great combination.
Born in 1986, during her years as a fashion model she has been in the Miss Universe Pageant as Miss Brazil, appeared on Big Brother, and been Queen of the Spas of Rio Grande do Sul.
Rafaela works as a doctor and a model. Does she do house calls?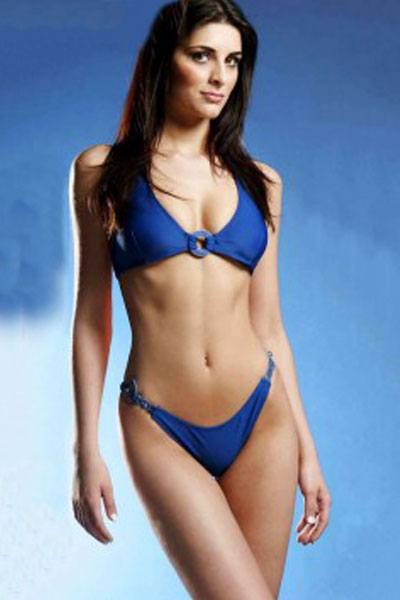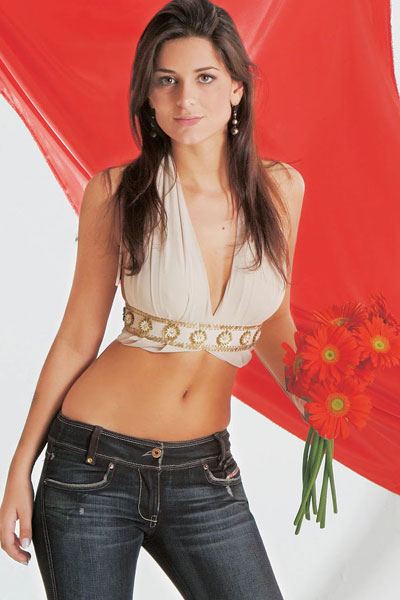 20. Flavia de Oliveira
Another supermodel who was a Victoria's Secret Angel from 2006 to 2011. Flavia was born in 1983 and her work as a model and endorsements and whatever else these beautiful women do has made her worth over $290 million.
If you are interested in seeing just what you are getting for that sort of money, here's a beautiful photo of her in some of Victoria's Secret lingerie. It looks like she's worth every darn cent!